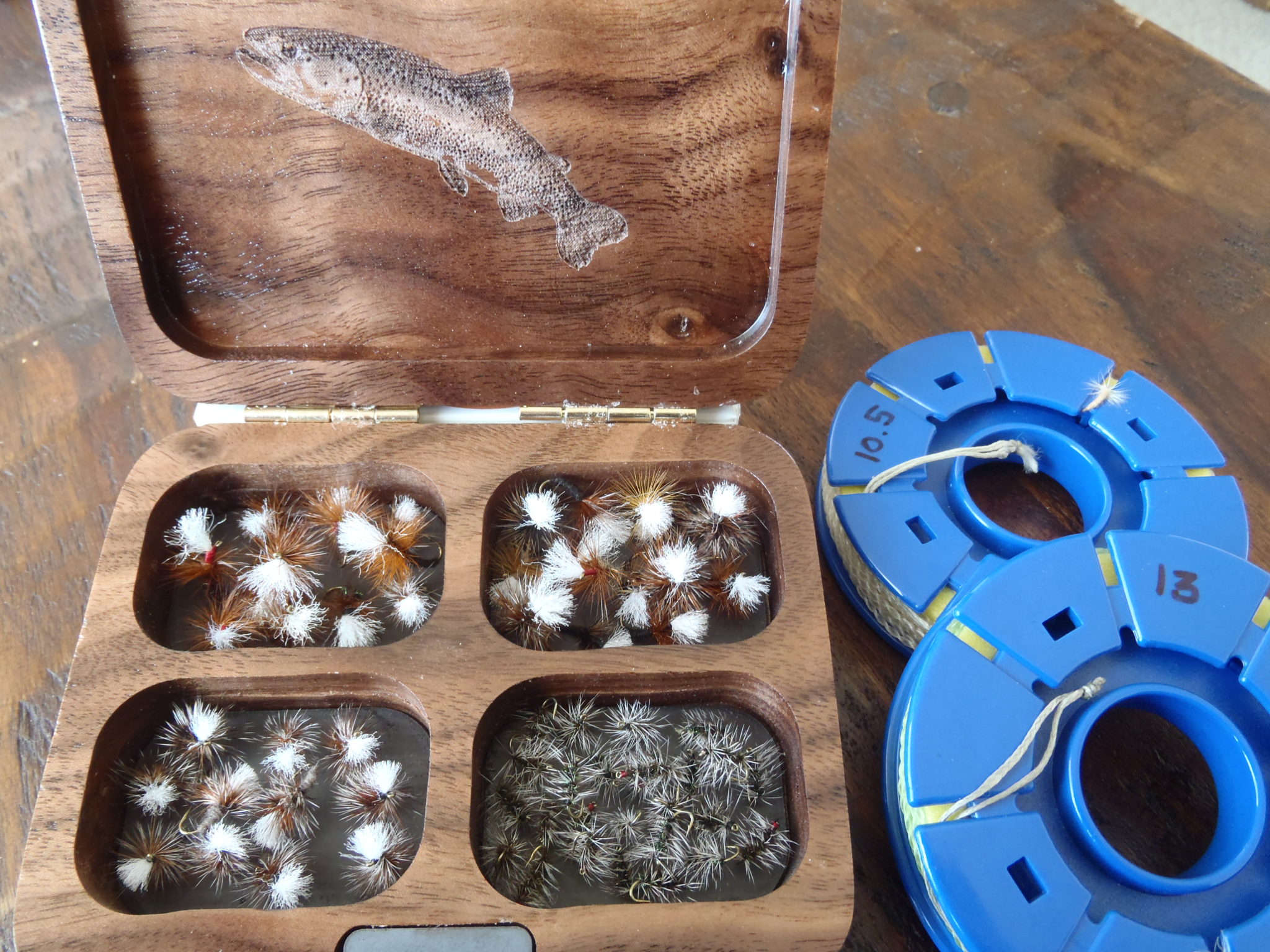 I get asked this question a lot.  And like many of my answers, I'm forced to say, "it depends".  There are a variety of factors that determine how big of a selection you need to take on backcountry fly fishing trips.  Here are a few considerations that might help you figure it out…
How long is the trip? If you're just going out for a weekend, you don't need that many flies.  Just take a small representative sample that covers the basics and you should be fine.  If you're out for a month, make sure to bring several duplicates of your top producing patterns.  The last thing you want is to run out of flies halfway through a month-long trip in the middle of nowhere.
How well do you know the waters you'll be fishing? If you know the area well, you probably already know which patterns work and which don't.  Use your past experience and put together a selection of flies that have worked well in the past.  Bring a bigger assortment of flies for unfamiliar areas.  Don't run the risk being in a situation where you wish you had brought that one fly that the fish seem to be keyed in on.
How selective are the fish? If you're fishing high altitude streams where the fish tend to be more opportunistic, you don't need to carry 8 fly boxes with patterns in every conceivable species and size.  A small selection of general attractor patterns should work just fine.  If you're fishing spring creeks or areas with a fair amount of pressure, it's a good idea to have a wider variety of patterns to coax wise fish into striking.
How experienced are you? If you're just starting out in fly fishing, you're going to lose flies to trees, rocks, fish, or (hopefully not) your own ear.  It's just a fact of life.  Bring doubles or triples of the patterns you think you will fish the most and plan on losing a few.  More experienced anglers are less likely to lose as many flies so you can get away with less.
My experience has been that whenever I take a broad selection, I always end up fishing only one or two patterns.  Over time, you develop your "confidence" flies and that is probably a big factor too.  Now, I carry more of my confidence flies rather than a wide variety of patterns and only carry one box with them in various sizes.
In the end, there is no definitive number that will work for everyone.  But if you ask yourself the questions above, you might find that you don't need as many flies as you think.
What does your backpacking fly selection look like?  Do you have any confidence patterns?
Like this article? You might also like these ...