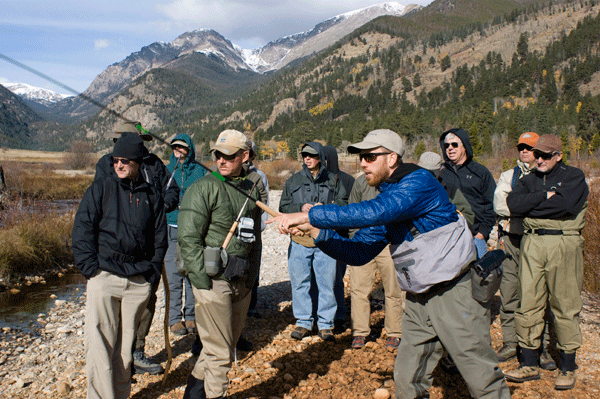 I just got back from the Colorado tenkara outing and am happy to report we had a great turnout!  About 15 people showed up with a diverse mix of skill levels–everything from complete fishing novice to experienced fly angler tenkara converts.
Daniel Galhardo from Tenkara USA gave several on-stream demos of tenkara techniques and busted a lot of myths about tenkara.  I took a fair amount of video of his demonstrations and will post them soon but in the meantime, here's an action shot:
It was also my first time to fish my new Tenkara USA Ito and new Kevlar furled line.  The flow was pretty low and the fishing was tough but I managed to christen my new Ito with a monster brown trout.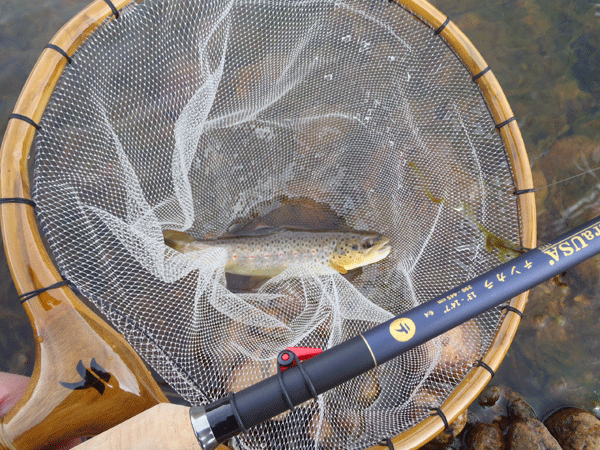 Daniel gave the group a top to bottom view of tenkara and enlightened us with a lot of anecdotes from his experiences in Japan.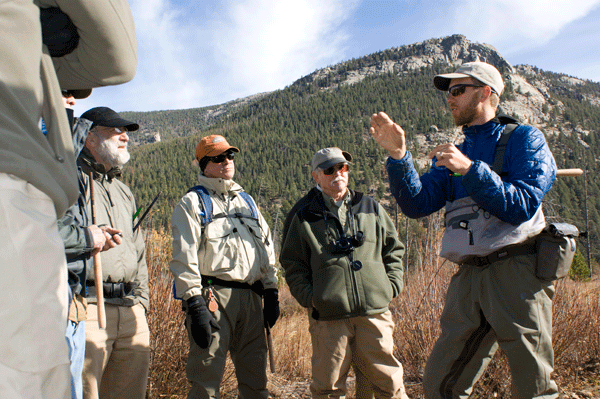 Of course, there was a lot of gear talk.  We all compared flies, fly boxes, waders, nets, and rods.  I brought a bunch of Tenkara USA rods so that people could try them out but one major point of conversation was one of Daniel's DIY tenkara nets: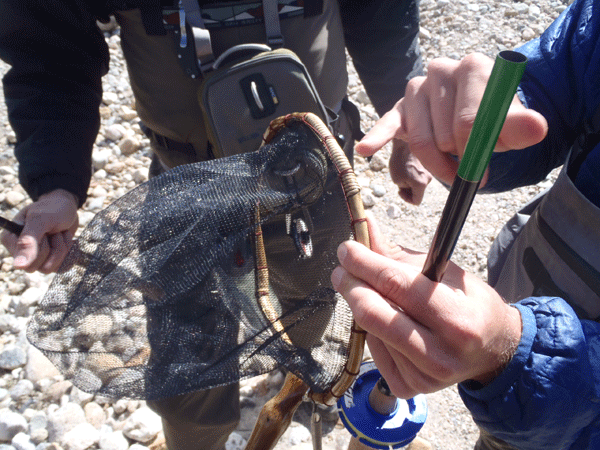 The group was great and everyone was very interested in learning about tenkara.  Some even got to try tenkara for the first time!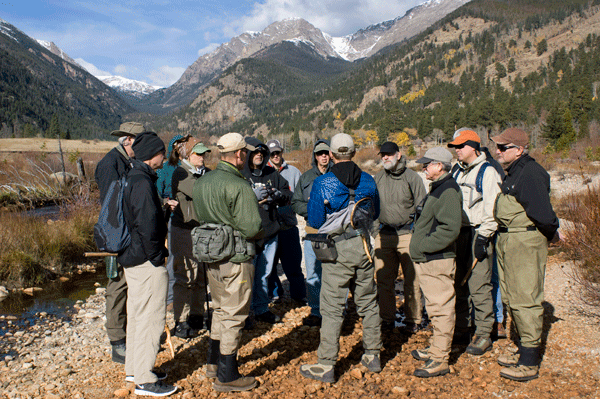 While Daniel and I have been friends for a long time, it was actually the first time we've met in person so it was a very special occasion for me.  Oh, in case you're wondering, I'm NOT as tall as I look in this picture.  I'm just standing on a slope.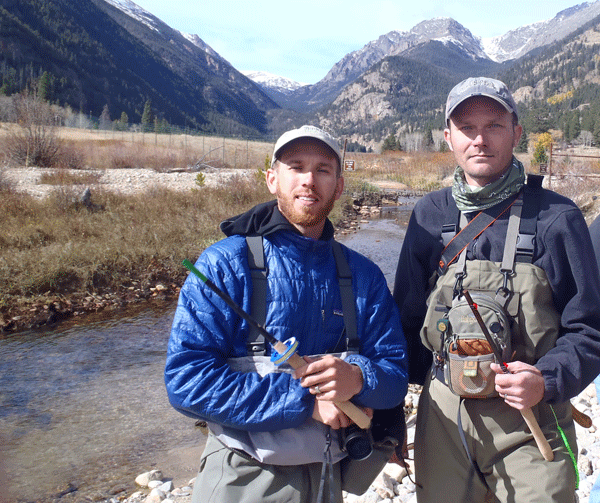 All  in all, is was a great day, I learned a lot about tenkara, and got to meet some great people.  Hopefully, this will be the first of many tenkara outings in our great state of Colorado!
Like this article? You might also like these ...