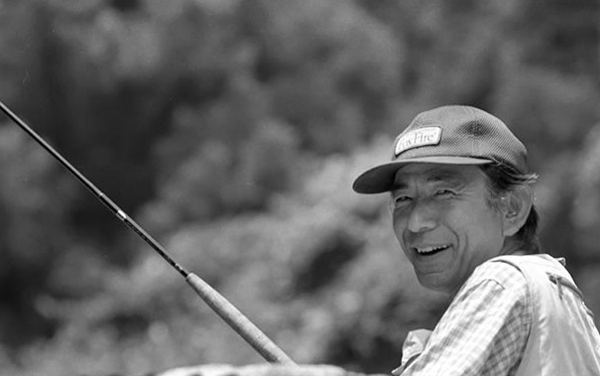 I recently posted about Masami Sakakibara's (AKA Tenkara no Oni) new English-language website and how it opened up a world of information to the western world.  Well now, I'm pleased to announce that Sakakibara-sensei has agreed to do an interview with me!  My first reaction was to send over a list of my own questions and just post his responses.  But then, I thought it might be more beneficial to the western tenkara community if I opened it up to Tenkara Talk readers and get YOUR questions answered (not just mine).  So, if you'd like to ask a question to the preeminent master, post it as a comment here.  I will review all the comments, compile them, and include the top ones in my interview.  Tenkara no Oni is a legend in tenkara and this is a rare opportunity to bridge the gap between Japanese and western styles of tenkara so your participation is imperative in writing the story of tenkara beyond Japan. I look forward to your questions and Tenkara no Oni's answers. Please have your questions in no later than Friday October 12th.
So, what is your question?
Like this article? You might also like these ...