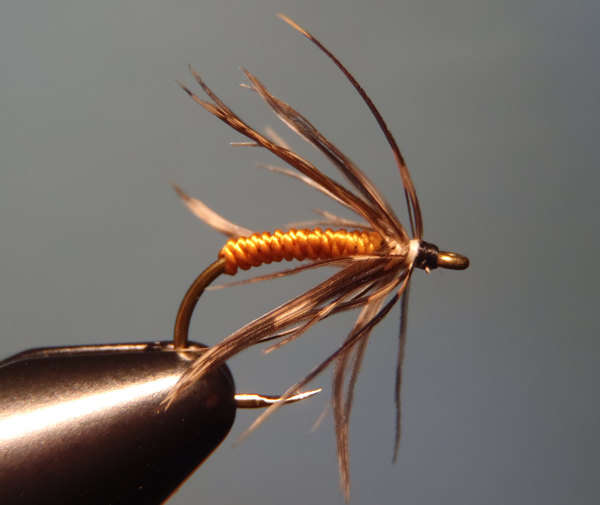 Silk bead cord–it's not just for eyeless flies anymore! Silk bead cord is a popular material to form the loops on eyeless tenkara flies. But did you know it can also be used as a body material?
Many classic soft hackle patterns use silk floss for the body. It sure does create some elegant looking flies, but the silk is comprised of many thin strands which makes it very delicate. It frays easily after mishandling or a few fish. By contrast, silk bead cord is twisted into a rope and much more durable. It also has the advantage of creating a nice, segmented body when wrapped.
The Silk Merchant is a very simple pattern that even beginners will find easy to tie. Simply tie in the cord, wrap it forward toward the head, tie off, wrap in some hackle, then form the head. Here's the recipe:
The Silk Merchant
Hook: Your choice. I use a TMC 2499 SPBL #12
Thread: 8/0 Uni, your choice of color
Body: #2 silk bead cord, your choice of color
Hackle: Brown partridge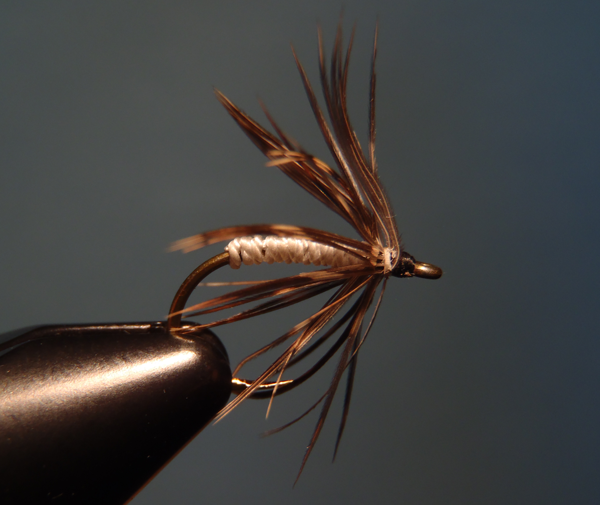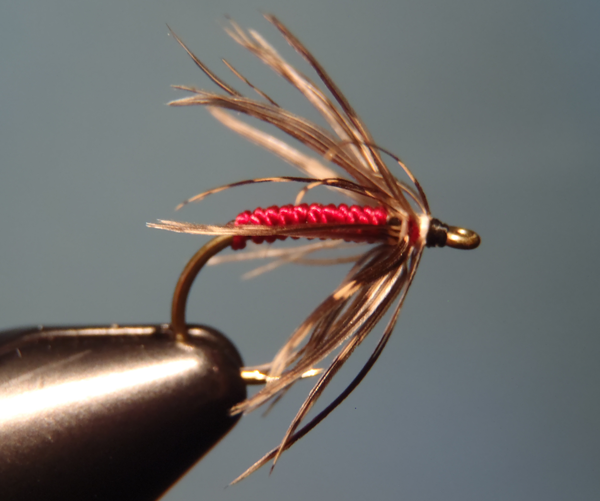 While you can use any color of bead cord you want, I recommend sticking with size #2. Any thicker diameter creates a pretty bulky body, plus #2 is the best size for tying the loops on eyeless flies so it will serve double duty.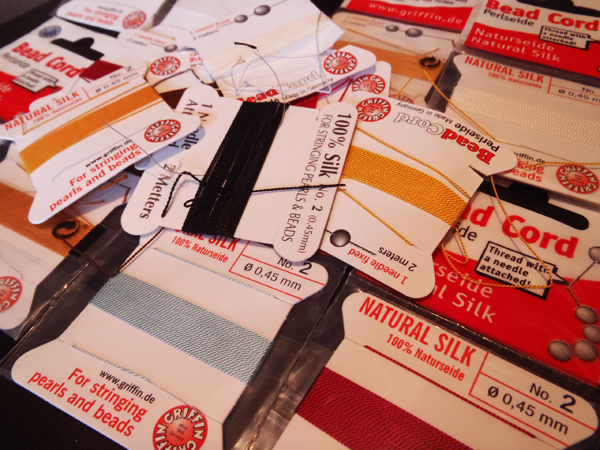 You can get the cord variety of colors for a great price on eBay. Click here to see which colors are available now. Also, read more about silk bead cord on this post from Learn Tenkara.
Like this article? You might also like these ...