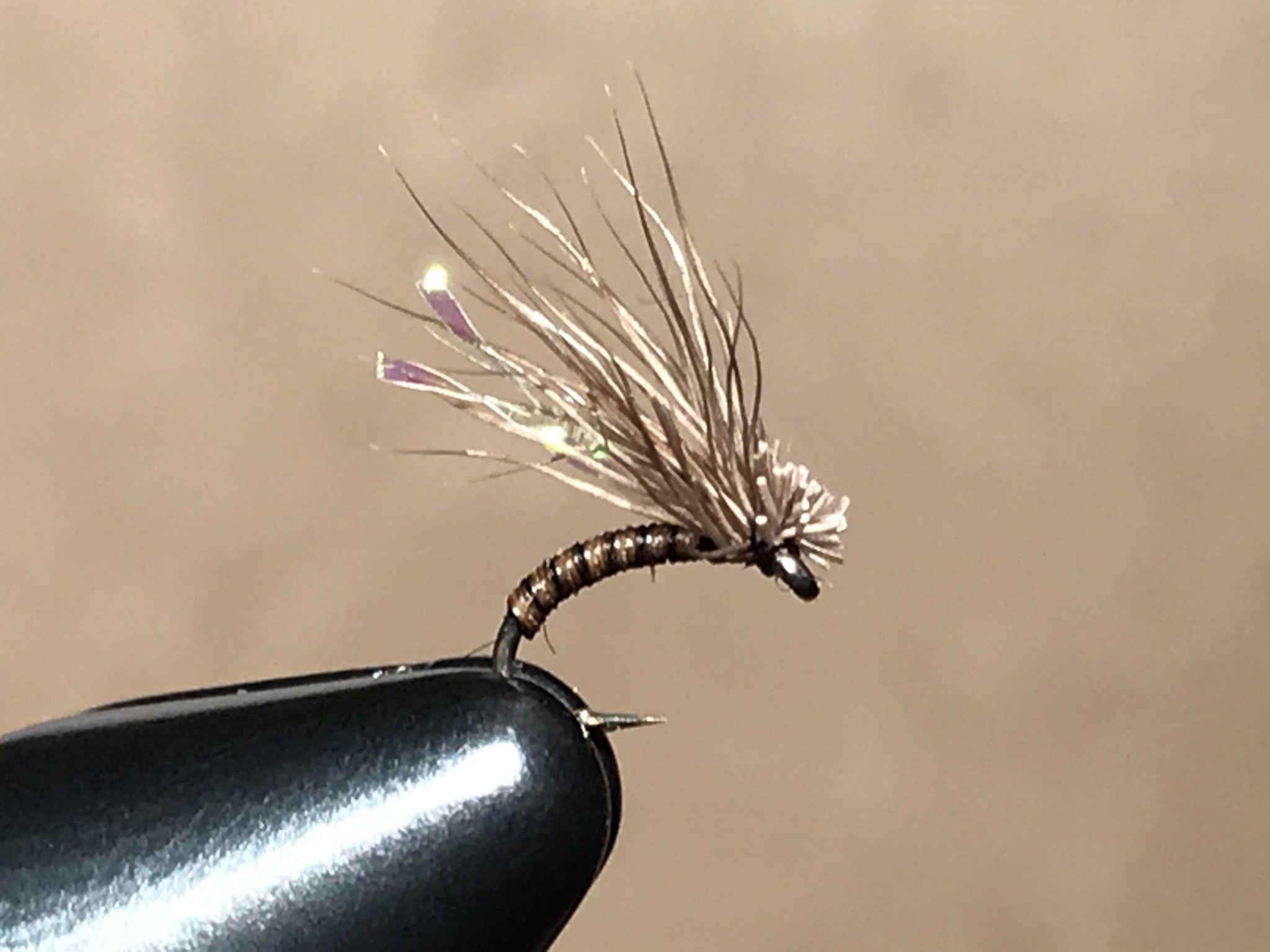 Midge and blue-winged olive hatches often coincide and two fish in adjacent feeding lanes could be keyed in on one or the other. So why not fish a fly that covers both? The Molive ("midge" + "olive") is a crossover pattern that can be fished during such hatches and can be mistaken for an olive or a midge without having to switch flies. It's easy to tie down to a #26, but I most often fish it in #22 or #24 (a #22 is pictured).
Why caribou instead of a deer or elk hair wing? Deer and elk aren't as hollow and don't flare as much toward the tips, so when you're tying something this small where you are tying a shorter wing close to the tips, caribou is a better choice. Also, it's "softer" and compresses easily so you can secure it to the hook with a minimum of wraps to avoid a bulky head.
Tip: Only add floatant to the wing so that the body hangs just below the surface film to suggest an emerging insect.
Jason's Molive Recipe
Hook: Daiichi 1130, #22 or #24 (substitute: TMC 2487)
Thread: Uni, black 8/0
Body: Stripped peacock herl
Underwing: 4 strands of pearl Krystal Flash
Overwing: Caribou (tied Elk Hair Caddis style)
It may not be a "traditional tenkara fly", but when the opportunity to catch trout on a dry fly on a wintery day presents itself, screw tradition!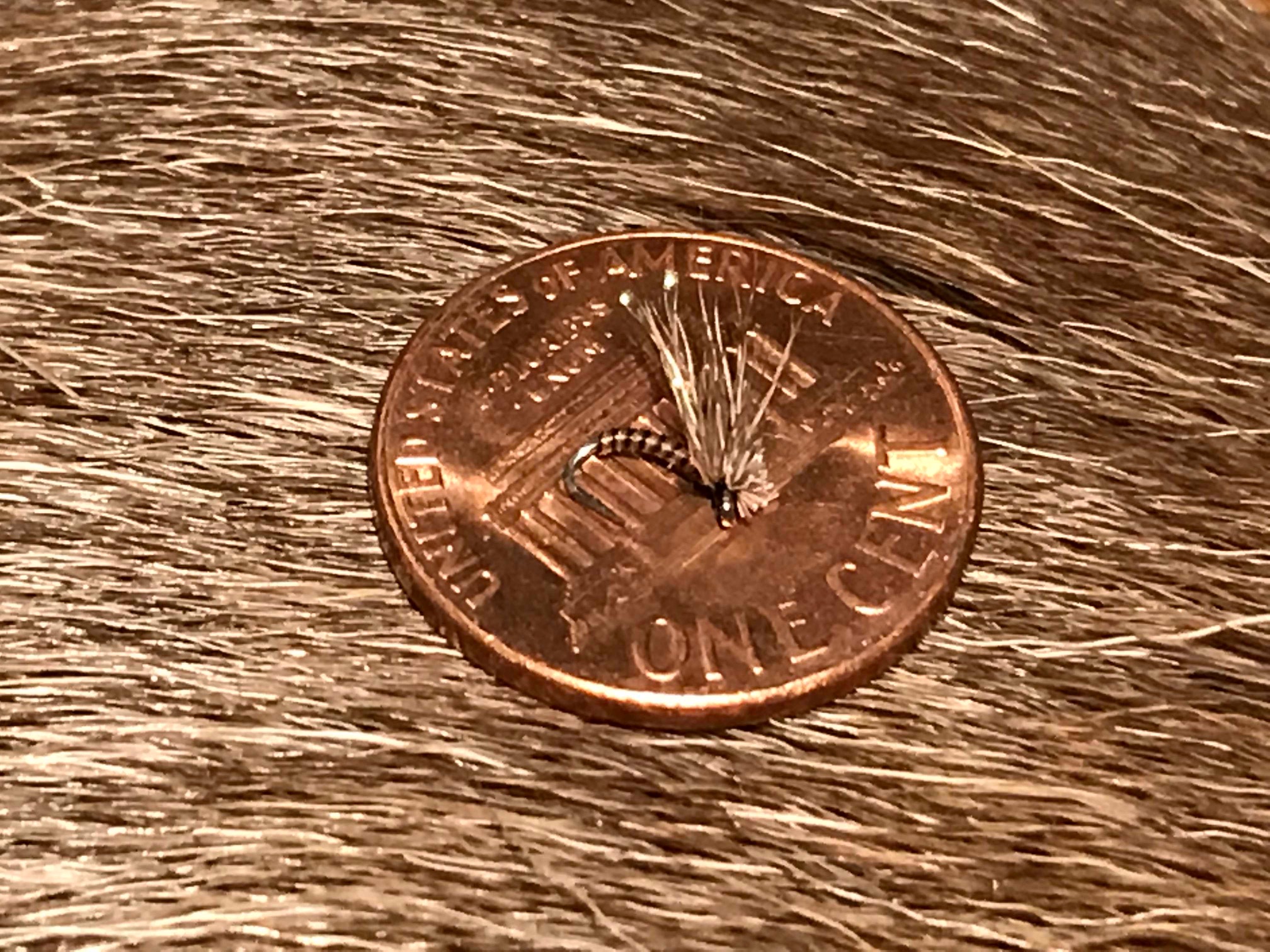 Like this article? You might also like these ...