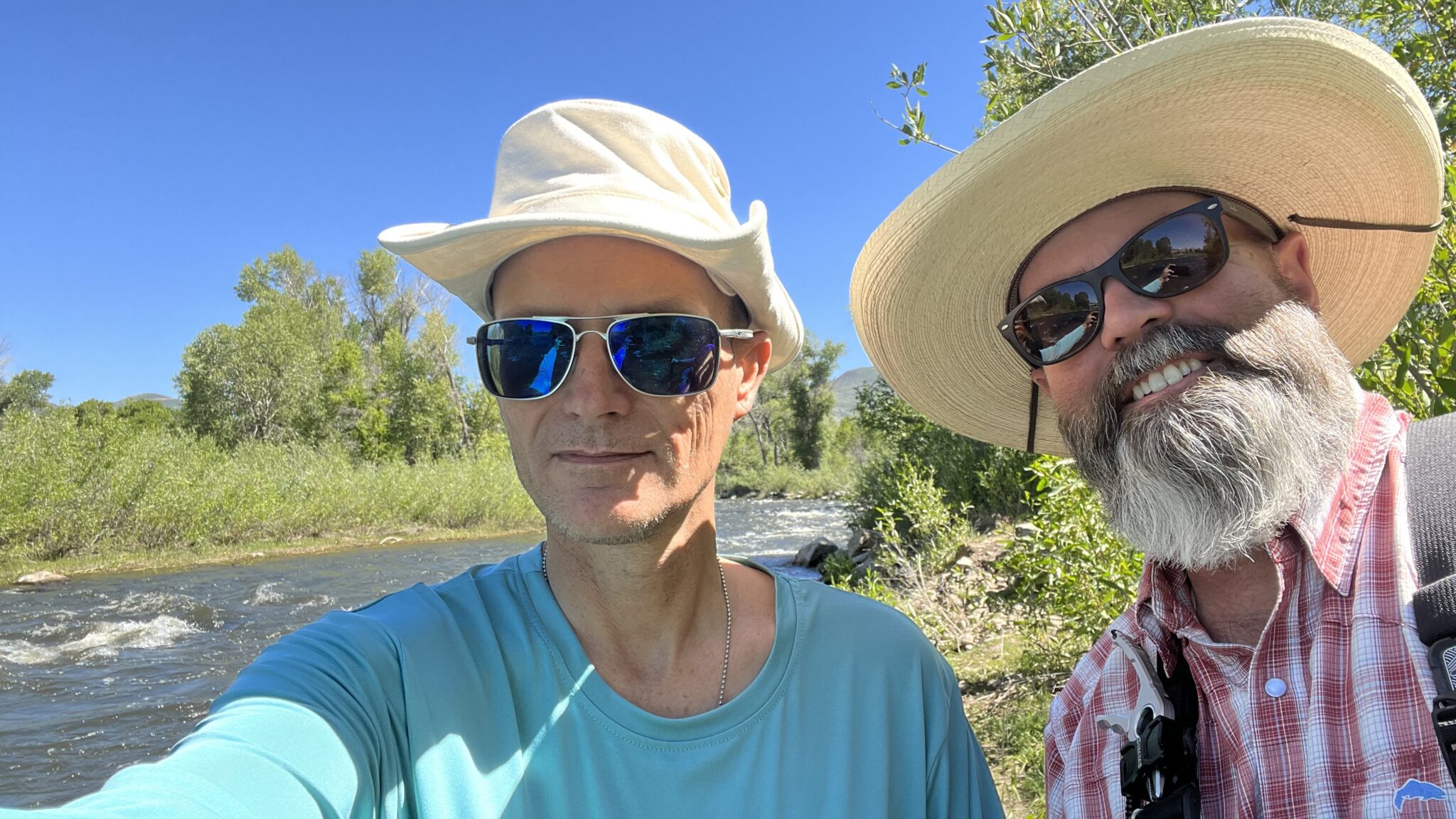 Jason Klass (left) and John Vetterli at the 2023 Oni School in Provo, Utah.
When tenkara first appeared on the western fly fishing scene …
It instantly garnered a lot of misconceptions, misinformation, and myths–some of which are (unfortunately) still prevalent today! 
In this episode, my guest John Vetterli and I explore some of the most common misperceptions of tenkara. John was an early pioneer of tenkara in the U.S. and is one of the founders of Tenkara Guides, the top tenkara guiding service in Utah. 
He's fluent in the style of Tenkara no Oni and conducts authorized Oni Schools which attract anglers from around the country who want to learn his tactics the most authentic way possible aside from  flying to Japan!
Before we talked, John and I each made a list of the most common myths we've heard throughout our tenkara careers. Some are plausible, some are just ridiculous. And we go through them one by one, scrutinizing each with our combined 25 years of tenkara experience and personal anecdotes–including a story involving tenkara, a samurai sword, and the cops!

So take a listen and see if any of your impressions or beliefs about tenkara made the list!
Jason's List
That's page one of two. We didn't get to all of them, but maybe that's cause to have a sequel!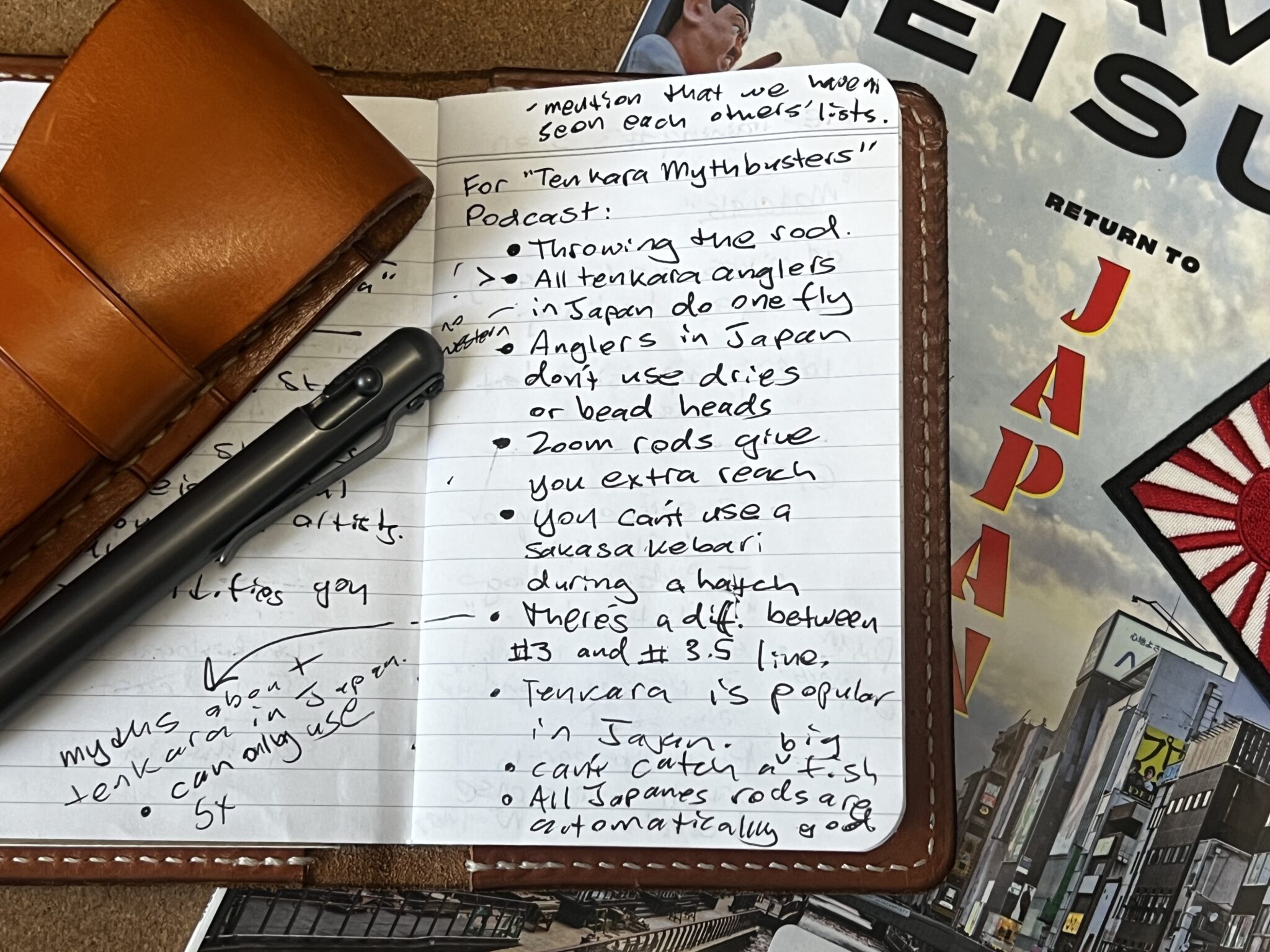 John's List
You can probably imagine that John and I had some crossover on our lists, but he had some I'd never heard of.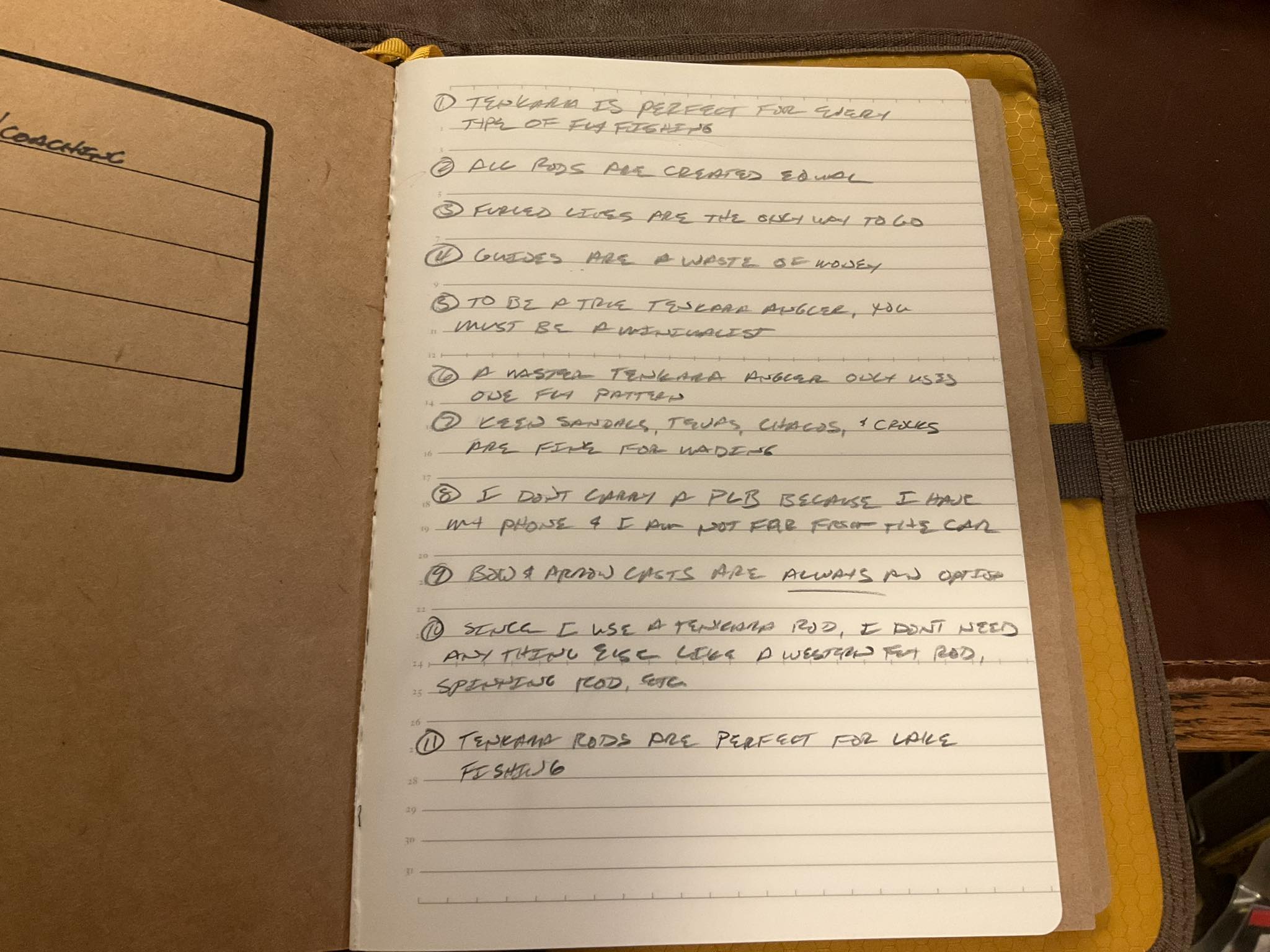 What myths have you encountered?
Did they turn out to be true? Or, truly myths?