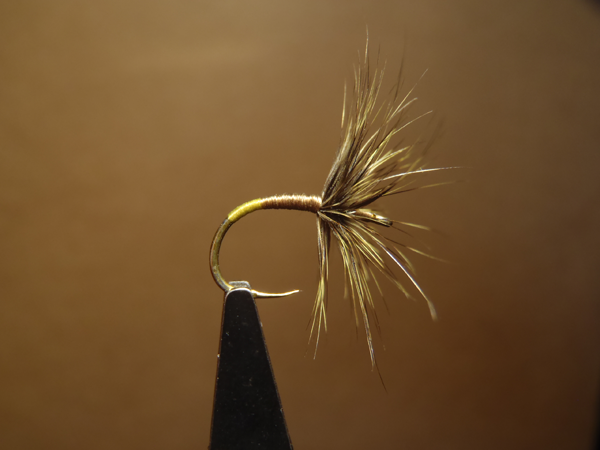 [/caption]
Every fly tier has their favorite hooks for certain patterns and I'm no exception.  I've tried a lot of different hooks for sakasa kebari and wanted to tell you about my favorite ones and why I like them so much.
My favorite hook for sakasa kebari is the TMC 2499SPBL.  Almost all of my sakasa kebari are now tied on these.  I mostly tie in a size 12 which I think is a good all around size but sometimes tie #14s or up to #8 for certain patterns.
Here are the features I like about these hooks:
They're barbless.  The TMC "Super Point" is shaped like an arrow point making it very sharp and reducing damage to the fish
They're curved.  This makes for a more lifelike profile
They have a wide (3x) gape that gives you solid hookups
They're 2X heavy to help sink the fly faster
They have straight eyes.  Since the hackle in a sakasa kebari points forward, I've found straight eyes easier to thread and tie on with straight eyes than down eyes.  And you reduce the chance of trapping hackle fibers in your knot.
All the technical features aside, sometimes it just comes down to the way a fly looks on a particular hook and I just plain love the way my flies look on the 2499SPBLs (wish the name were shorter). At 40 cents per hook, they're not cheap.  But they are extremely durable and this means that you can take an exacto knife to beat up flies, shave off the old thread and hackle, and retie as many times as you like. This will bring the cost per hook down significantly (well, unless you lose them).
What's your favorite hook for tenkara flies?
Like this article? You might also like these ...