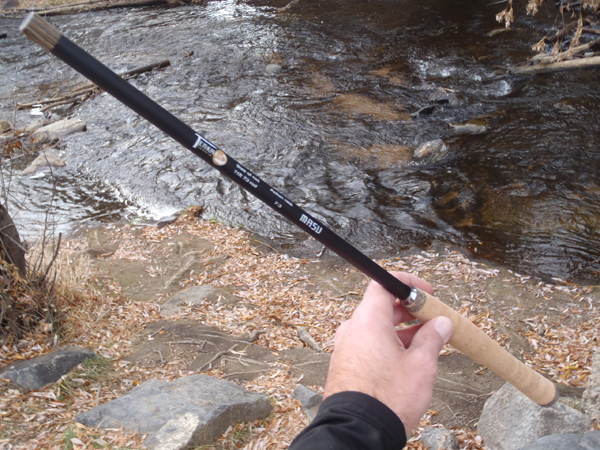 The Masu is a brand new 11 ft. rod from Tenkara Centre UK (so new in fact, that at the time of this post, it isn't even on their website yet). This is a great little rod with some nice bells and whistles not found on most other Tenkara rods.
The Action
At first, I thought I wouldn't like this rod because it's rated a 7:3 action and I'm partial to 6:4 and 5:5 rods.  But after fishing it, the Masu didn't feel anything like the 7:3 rods I have tried. First of all, while the rod definitely flexes the most at 7:3, it also flexes noticeably at 6:4 making me wonder if it is a true 7:3 or not.  I also wonder if the manufacturer struggled between calling it a 7:3 or a 6:4 because it's a close call.  Like many things in Tenkara, rod rating isn't an exact science and is open to interpretation.
Whatever the "true" action might be, I like it!  The Masu is easy to load, yet feels crisp. I didn't fish dry flies with it but my first reaction was that people who fish dries with Tenkara would like this rod.  If you've ever cast the Tenkara USA 11 ft. Iwana, then you'll have some understanding of the Masu's action. It's a short, light, crisp Tenkara rod.  If Tenkara Centre's Seiryu rod is their standard, all around sedan, then the Masu is their zippy sports car.
Hardware
This rod is finished off with a high quality and very comfortable grip.  The contour is just right whether you hold the rod in the middle of the handle or right at the tip and the length was just right for my hand.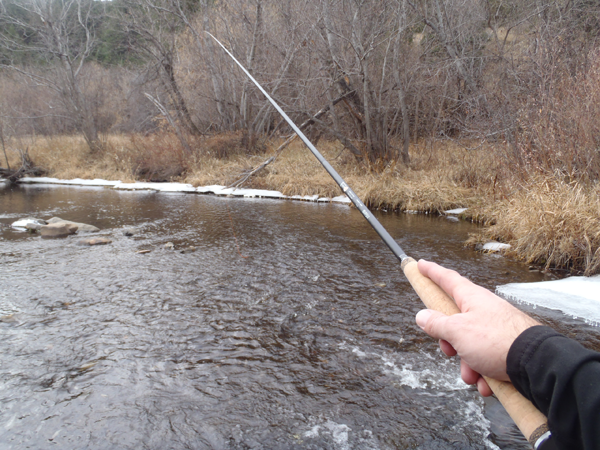 The winding check is tightly matched to the tip of the grip and is seated perfectly straight (a significant number of rods I've tried have had crooked winding checks that were detached from the grip).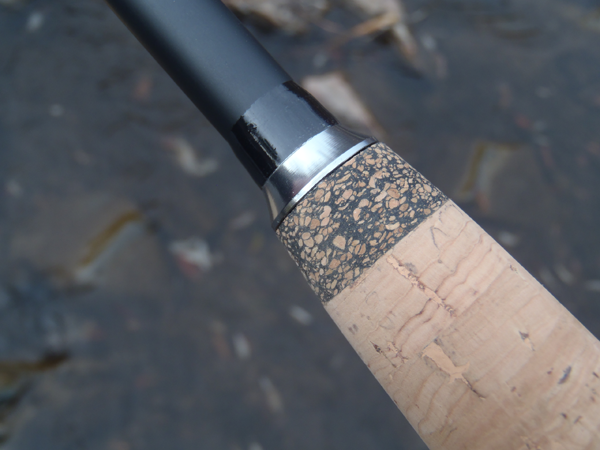 The end cap is tight fitting with easy-to-grip knurling and when closed, is flush with the flare at the end of the handle.  It also features a rubber pad to reduce the clanking sound the rod segments make when the rod is closed and being moved around.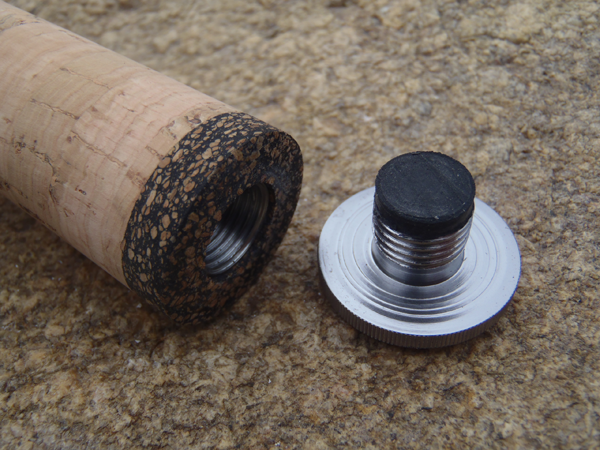 The lilian and rod plug are nothing special–just the standard red lilian cord and wood/rubber plug that are so ubiquitous among various brands today.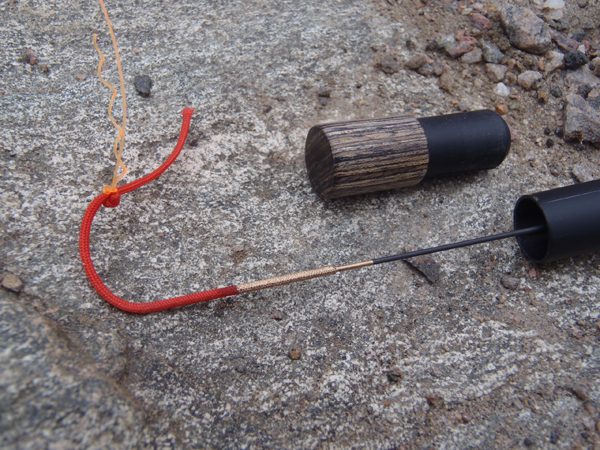 Aesthetics
The blank has a stylish black matte finish to reduce rod flash that might scare fish and features tasteful labeling and branding.
One nice touch is that the tip and butt of the grip feature accents of darker colored rubberized cork.  While it doesn't have any impact on performance or comfort, it's nice to see someone pay attention to small details and add some design elements that make the rod a little more unique than the raft of cookie cutter rods out there.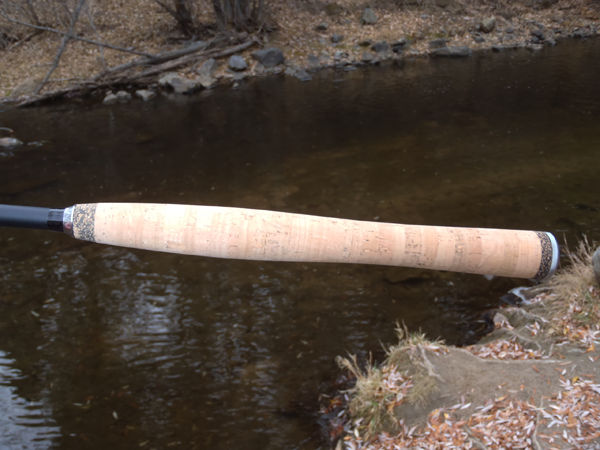 What's included
Like many Tenkara rods, the Masu comes with a rod sack and tube–but this tube is different.  It's probably the slickest one I've seen.  It's a matte black with very classy looking flush aluminum end caps (and yes, they open on both ends). Very sleek and sexy. But then, what else would you park your sports car in?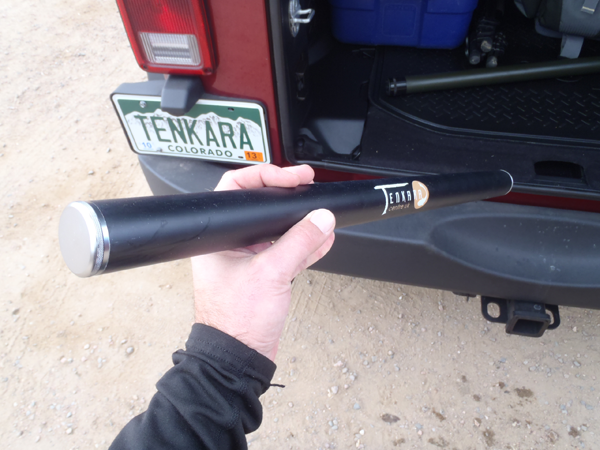 What I'd change
While I really like this rod and I'm sure a lot of other people would too, I would like to see it offered in a longer length to take full advantage of the tenkara method.  I'm used to fishing a 13 ft. rod and felt myself reaching a lot.  That's no fault of the rod–just a personal preference.  I don't know if the Masu is supposed to be a stand alone rod or if they're planning a line of similar rods, but I would love to see a 13 ft. version of the Masu.
Conclusion
I really like the direction Tenkara Centre UK is taking with their rods and look forward to seeing what else they might come out with. As someone who appreciates good design, I will be keeping a close eye on them to see how they drive and influence tenkara gear for the growing western audience.  If I had to put money down on up and coming tenkara companies, I'd say Tenkara Centre would be a good bet.  We'll see what happens.
Like this article? You might also like these ...