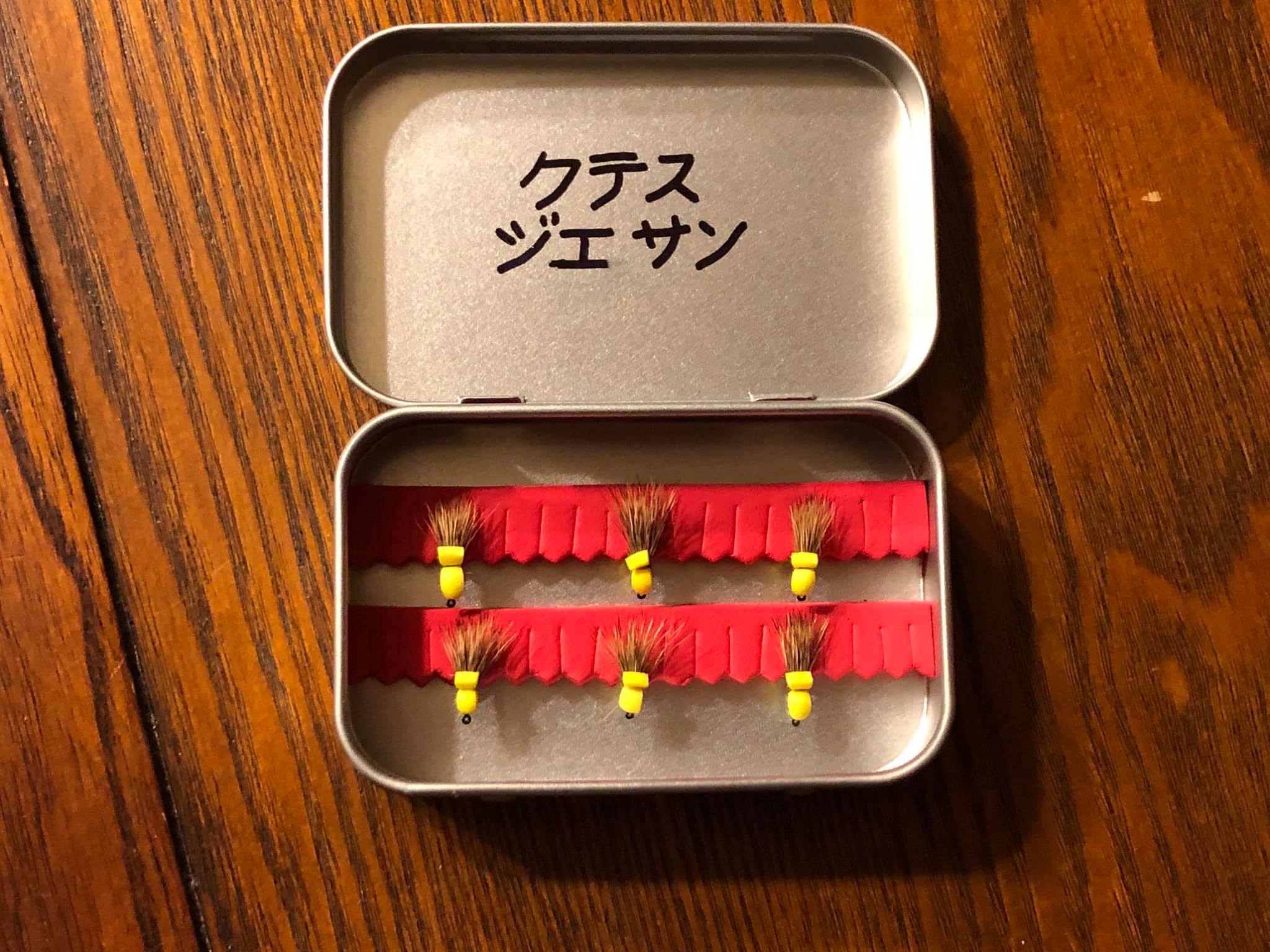 The Balloon Caddis is one of my favorite all-time caddis flies (and dry flies for that mater).  It's versatile, durable, and easy to tie.  This innovative pattern designed by Austrian fly fishing mogul  Roman Moser (one of my fly tying heroes) belongs in every fly box (especially for the backpacking angler).
Materials
Hook: Partridge Mike Weaver Arrowpoint #12 – #18 (substitute any standard dry fly hook)
Thread: 8/0 UNI Thread (color of choice)
Abdomen: Antron/Rabbit Blend (color of choice)
Thorax: Same as abdomen (variation:  peacock herl)
Wing: Elk Hair
Balloon Head: Closed cell foam (original pattern calls for yellow but any color could be used)
How to Tie it
How to Tie the Balloon Caddis from Jason Klass on Vimeo.
How to Fish it
The Balloon Caddis can be fished in either an upstream or downstream dead drift presentation just as you might fish an Elk Hair Caddis or any other dry Caddis pattern.  But during a hatch, when trout are competitively chasing pupae, it's most effective to skate it across the surface.  Position yourself as if you were swinging a wet fly downstream.  Cast at a 45 degree angle to the fish you're presenting to, let it dead drift until the leader is taut, then start lifting the rod while slightly wiggling the tip back and forth such that the Balloon Caddis "dances" upstream in short, jerky skips.  Be prepared for a hard strike as enticed trout won't want to let your fly get away.