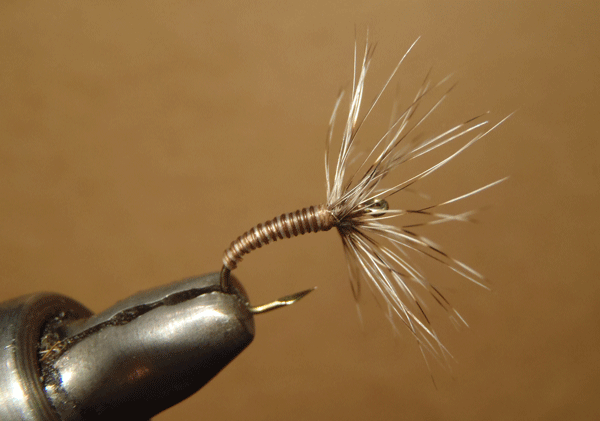 That's right–I said "horsehair tenkara FLIES", not "horsehair tenkara LINES".   Usually, whenever you combine the words "horsehair" and "tenkara" in the same sentence (or Google search), the discussion is inevitably around horsehair tenkara fly lines. But what many people don't know is that horsehair (or, more accurately, horse tail) also makes an excellent body material for sakasa kebari.  
Horsetail usually comes in a hank that has mixed strands of light and dark colors.  By wrapping one light and one dark strand together, it produces a nicely segmented body with very buggy looking variegation.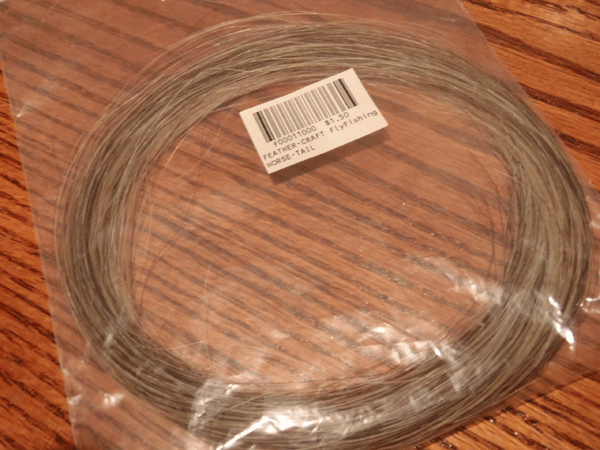 It's often tapered and to select the right thickness of the section of tail to use, you need to consider the size of the fly you're tying. Also, take into account that the thinnest part of the tail will be more brittle and might break after you tie it in and start wrapping it along the hook shank.  If you need the very thinnest part for very small flies, you can counter this by soaking the fibers in water to soften them up.  But I find that for tenkara flies, I can usually get away with the medium diameter of the fibers and it wraps just fine.
To build a tapered body, tie in the thinnest part first and wrap an underbody of thread that is thicker near the thorax.  Then, when you wrap the horsehair forward, the combination of underbody and progressively thickening horsehair will give you a good taper. Here's one recipe for a horsehair tenkara fly that is a good all around sakasa kebari but feel free to substitute with your favorite hackle, hooks, thread colors, etc.
Horsehair Sakasa Kebari
Hook:  TMC 2499SPBL  #14
Thread:  Uni 8/0 Camel
Body:  2 strands of horse tail–one light, one dark wrapped together
Hackle:  Grizzly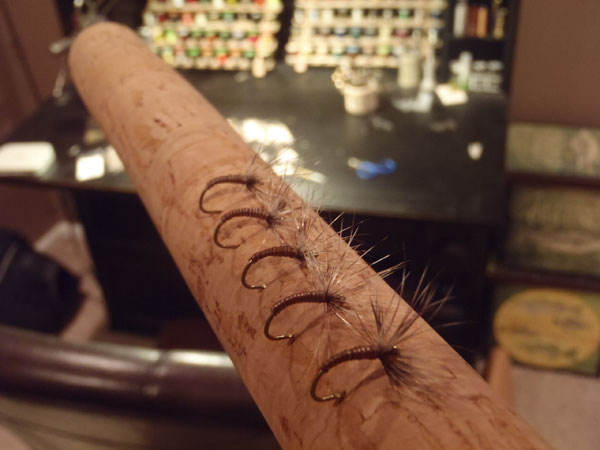 Like this article? You might also like these ...