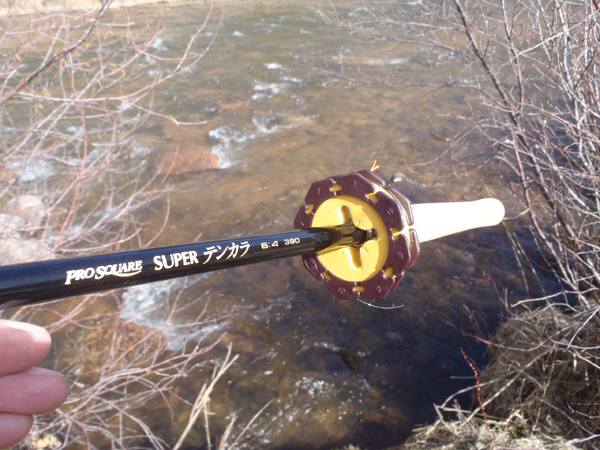 Today, I finally got to fish my Nissin Prosquare rod I recently got from Japan.  While I wasn't sure what to expect, at the end of the day, I was pleasantly surprised.Like many low to mid priced rods in Japan, the Prosquare comes in plastic packaging with a nylon rod sack and no tube.  This is fine with me since I consider tenkara rods to be self contained and never use the tube anyway.  To me, the tube is superfluous and I'd rather see rods come in at cheaper retail prices by forsaking the unnecessarily bulletproof tubes.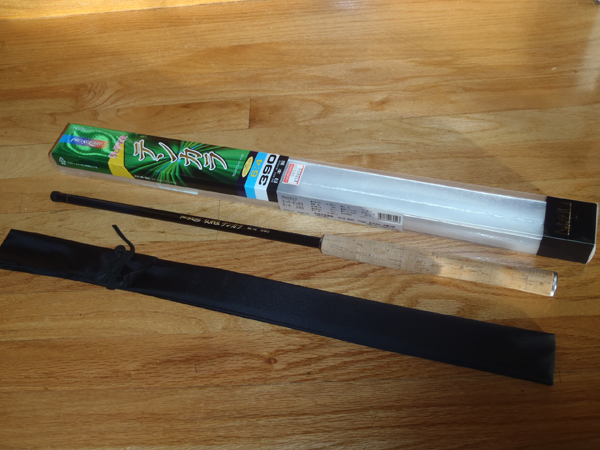 The Prosquare is a 390 cm (approx. 13 ft.) rod with a 6:4 action.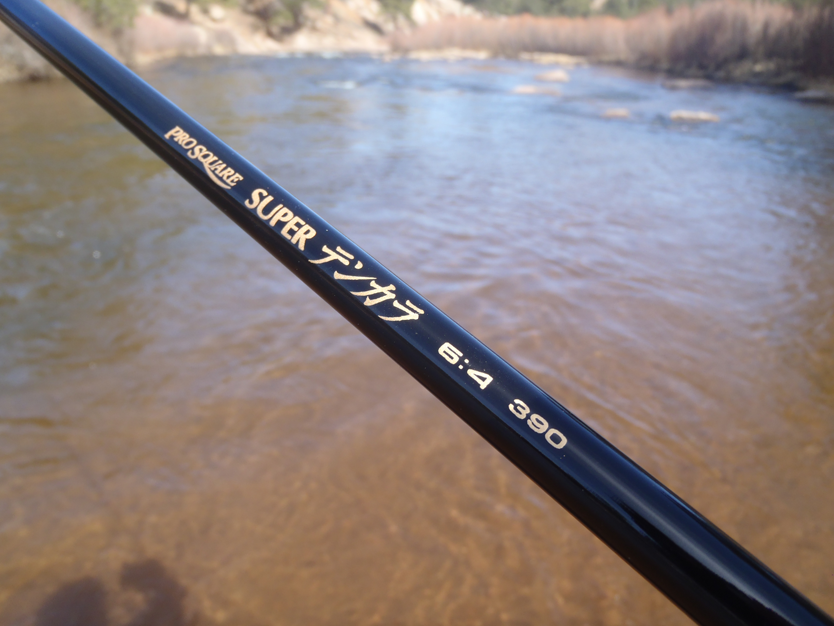 I wouldn't whistle at the aesthetics but they're certainly not ugly.  The black blank with blue accents and gold writing is elegant in its own spartan way.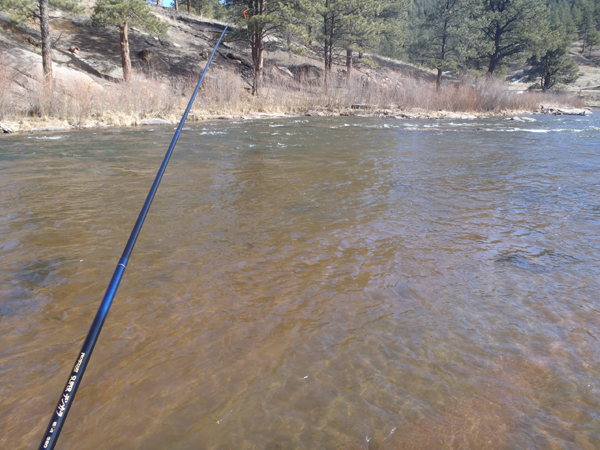 I really like the action of this rod.  While it's rated a 6:4, it felt more like a Tenkara USA Ayu 5:5 in the hand. The tip is just soft enough to load the line well, yet you still know you are fishing a true 6:4. I fished it with the new 3.5 Tenkara USA yellow level line (13 ft.) and felt it was a good fit.
The handle is a good length and the quality of the cork is great.  The end cap is knurled aluminum with a drain hole (nice touch).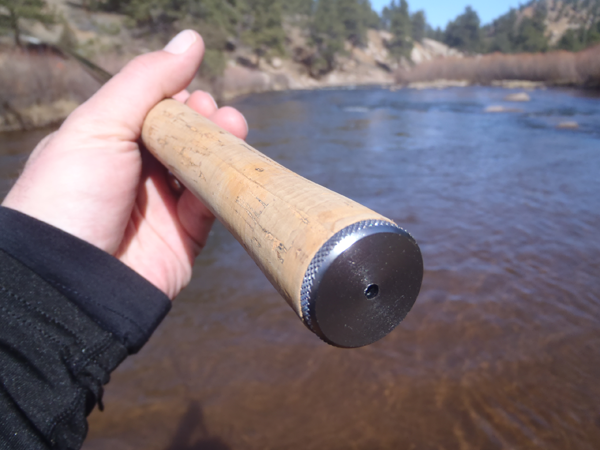 Another little detail I like about this rod is the rod plug.  While not as cool looking as the wooden plugs of other rods such as Tenkara USA, this rod plug is entirely rubber and has a snug fit that ensures against loss.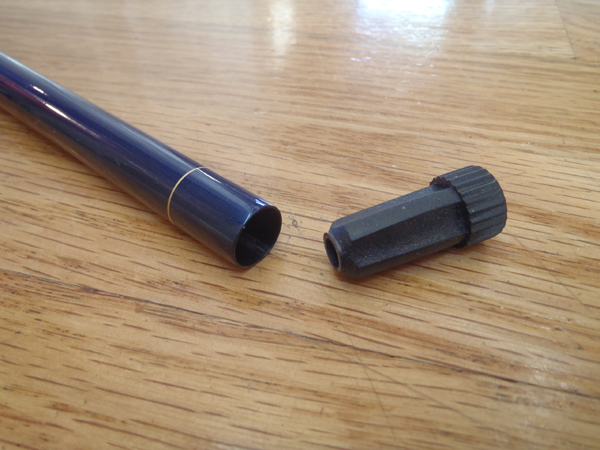 Overall, this is a great rod and I'm glad to have it in my arsenal but I don't think it overshadows anything you can more easily get from Tenkara USA right now.  For about the same price point, I'd probably recommend getting the Ayu and save yourself the headache of trying to get one from Japan.  I guess it's just nice to confirm that we can get "real" tenkara rods here and reinforces the fact that Daniel has done his homework (that we can all cheat off of, LOL).