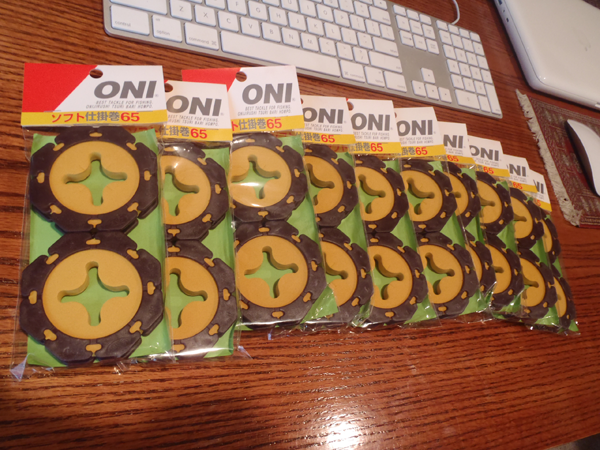 Today, I came home to a small stack of packages on my doorstep.  If you're an unapologetic tenkara gear junkie like me, you know what such a site causes:  an adrenaline fueled, single-minded mission to find the closest box cutter.  
Oni Tenkara Line Spools
The first package came from a friend in Japan who got me some Oni line spools.  These are common in Japan but nearly impossible to find in the U.S. right now.  So, Karel and I decided to get a bunch and split them.  You might have seen some pictures of these here and there on the internet.  They're very nice and I will probably be giving a package away in the near future.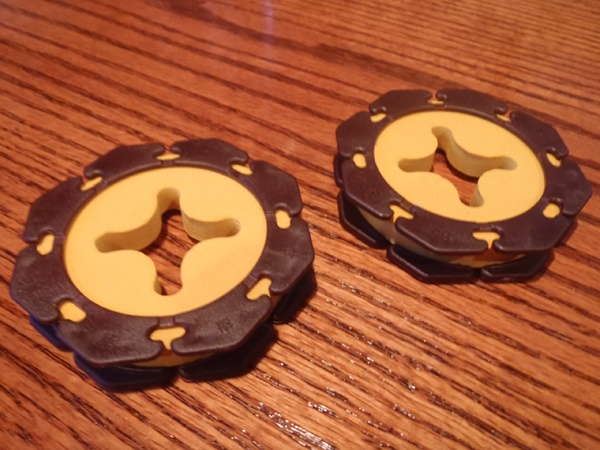 New Tenkara USA Level Lines & Flies
Next up, a sneak peak at the new level lines Tenkara USA will have on their website soon.  The new lines are a bright yellow and I hope to try out the 3.5 and 4.5 sizes this Sunday on the S. Platte. Look for a review on them soon.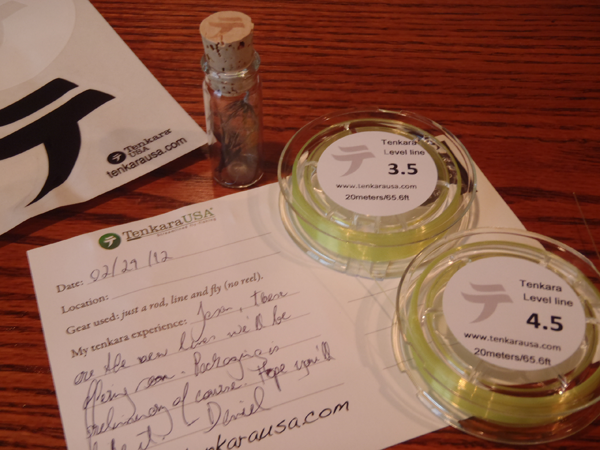 Daniel also sent me some of the new flies he's offering and they look great.  From top left clockwise, the Takayami Kebari, Oki Kebari, Amano Kebari, and Ishigaki Kebari.  To me, these new flies look buggier and more practical than some of the patterns Tenkara USA offered early on.  I especially like the Amano Kebari and might tie a few of those up myself.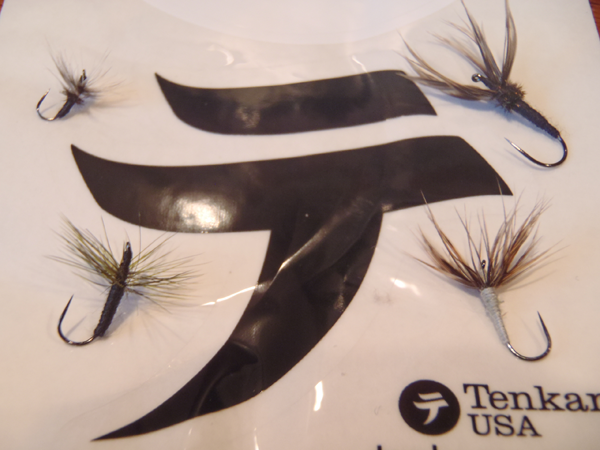 TenkaraTalk Mug
Last but not least, I got my TenkaraTalk coffee mug from Zazzle which will be my bench side companion while I'm whipping up a few of those Amano Kebari. Can anyone guess what that red stuff in the package to the left of the mug is?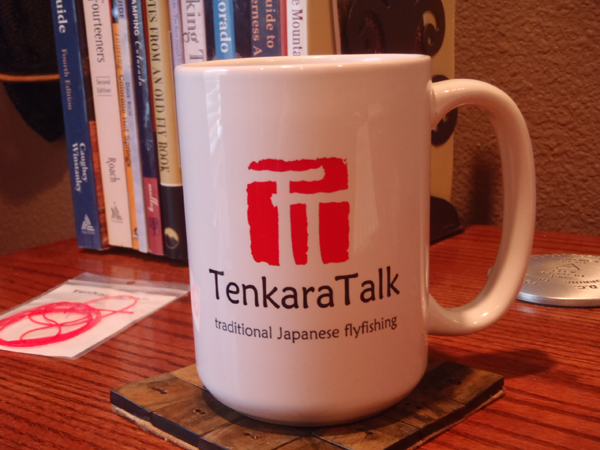 Today was Friday, payday, I got a bunch of tenkara gear, and I'm going fishing Sunday.  Does it get any better than this?