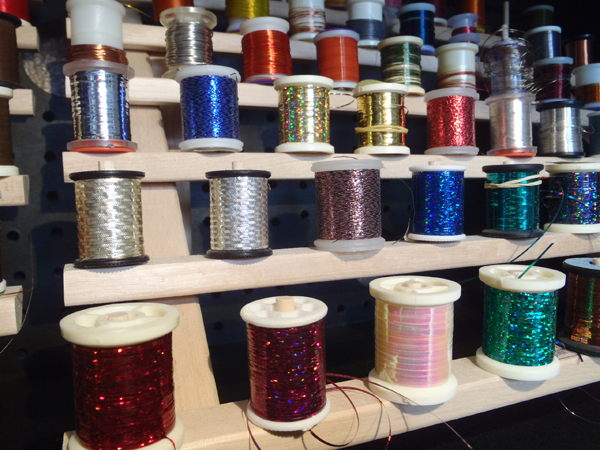 Flat tinsel is a great material for adding flash and segmentation to a fly. Years ago, tiers basically had only two choices in colors: silver and gold. This is why so many classic patterns call for those colors.  It was really more about availability rather than a conscious design choice. But today, flat tinsel comes in a myriad of colors–red, blue, green, pearl, and even holographic. Most of it is made of Mylar (which is really a plastic, not the metal tinsel of days past) and comes in a few different widths.  There are so many choices and sizes that you could easily go overboard and fill up rack after rack of spools. But, what if you could get all the Mylar you want free, for the rest of your life?  You can!  All you have to do is look around…
No matter where you are right now, you're probably in close proximity to a good Mylar substitute. True Mylar or not, a lot of packaging today uses plastic with a reflective lining.  Think about the inside of potato chip bags.  All you have to do is cut it into strips with a metal ruler and Xacto knife or scissors and presto! Free tinsel!
It might seem like more work than its worth (after all, a spool of tinsel from the fly shop isn't going to break the bank) but more than cost savings, recycling packaging has two other clear benefits.
1. You can cut it to the exact width you want. Fly tying specific tinsel comes in maybe four standard widths and while this is probably fine for most flies the ability to customize the width gives you a little more flexibility in how your pattern looks without having to buy every width of each color.
2. There is a bigger variety of colors.  While I said above that fly thing manufacturers today do make a wide range of colors it is still finite.  But when you consider all the packaging out there today, your color choices are nearly limitless meaning you can make flies that look like no one else's. For example, my daughter loves Mylar balloons. We buy a different one for her about every two weeks. Some of these have really unique shades of greens, purples, and other colors you could never find in a fly shop. After they've deflated, I save them to slice up for ribbing material.
This guy looks happy now, but he has no idea what fate awaits him once he comes down from his helium high …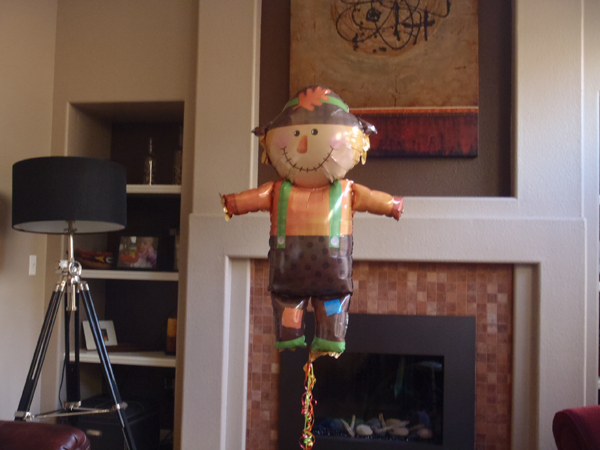 The crash…and soon…disposal of the body …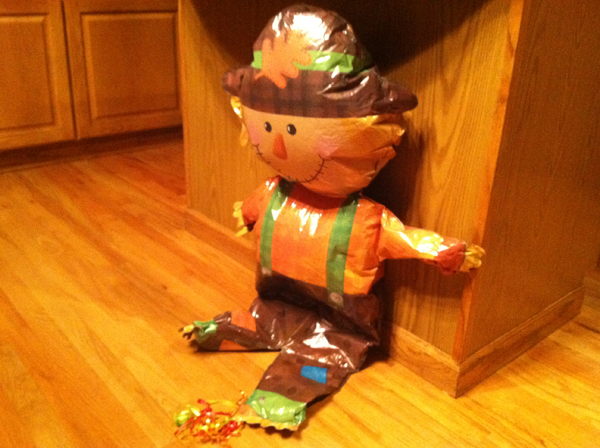 Scissors work best as even the sharpest Xacto knife can tear thin Mylar leaving jagged edges …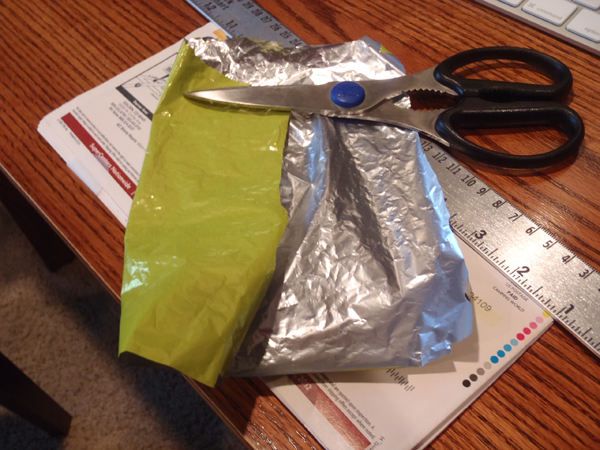 You won't find these colors in a fly shop!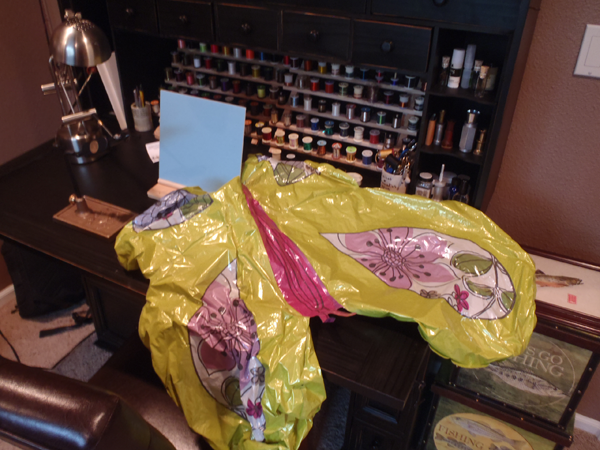 Sources for free tinsel
By now, you've probably already thought of about a million sources but here is a short list to get started. The insides of these will typically be silver, but also think about using the outside for unique colors.
Mylar balloons
Potato chip bags
Candy bar/energy bar wrappers
Ink jet printer cartridge wrappers
Discarded holiday decorations
Coffee bags
Foil from around the neck of a wine bottle
Capri Sun packages
Individual soy sauce packs
Mylar decorative wine bags
Pop Tarts bags
The more you think about it, the more you realize that free tinsel is all around us.  And with Christmas right around the corner, no garland will be safe!  Click here for more ideas on tying flies with common, everyday materials.
What other sources can you think of for free tinsel?
Like this article? You might also like these ...