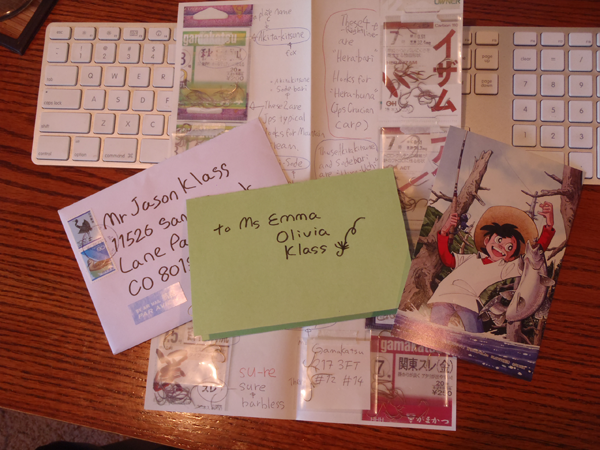 Today, I got the best piece of mail I've gotten in a long time.  Japanese tenkara angler Hiroyuki Hasegawa (known as @kebarer on Twitter and Che Kebarer on Pinterest) sent me a great assortment of Gamakatsu and Owner hooks, plus a few surprises…
Hiroyuki and I exchange a lot of tweets about tenkara (some serious, some not so serious) and one day we got to talking about hooks.  I told him I have tried some Japanese hooks but would like to try more so he promised to send me some.  I never thought it would be so many, or with such detailed information.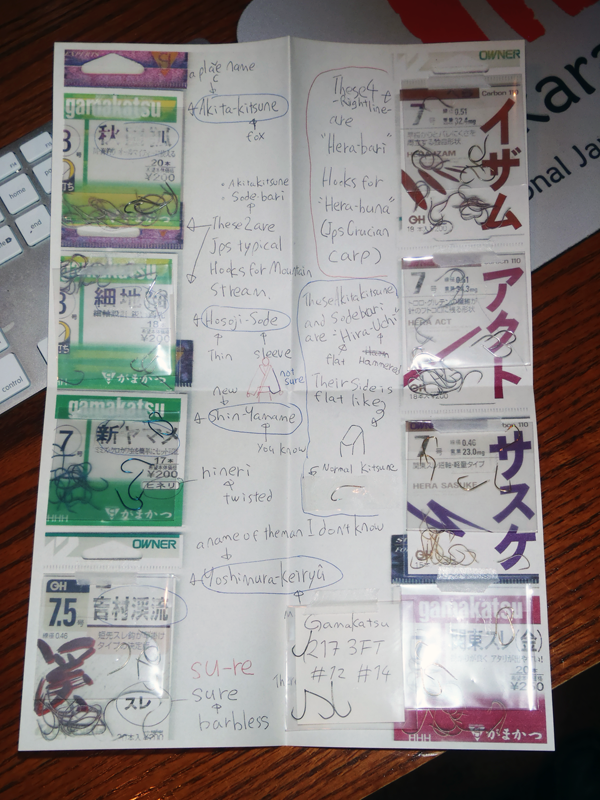 There were 9 packages of different eyed and eyeless hooks attached to a piece of paper with hand written notes for each.  It's going to take me a while to go through all of this but you can expect some posts about new fly patterns using these hooks coming soon.  Some I had actually used before but others were new and will no doubt inspire some unique fly designs.
These Gamakatsu hooks have an interesting bend and a nice black finish.  I really like the sharp, squared upturn of the hook point: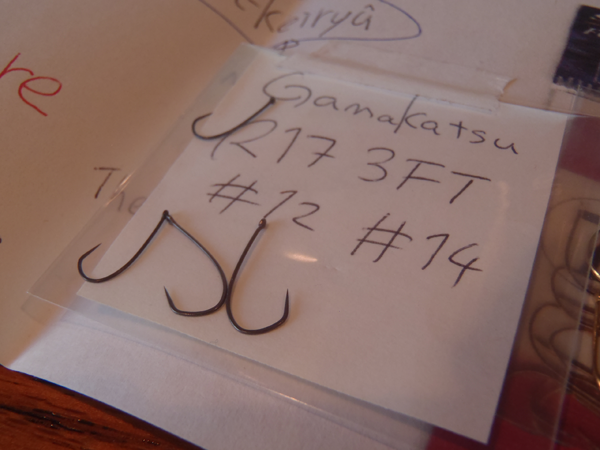 The hooks were in a variety of finishes including bronze, black, gold, silver and blue!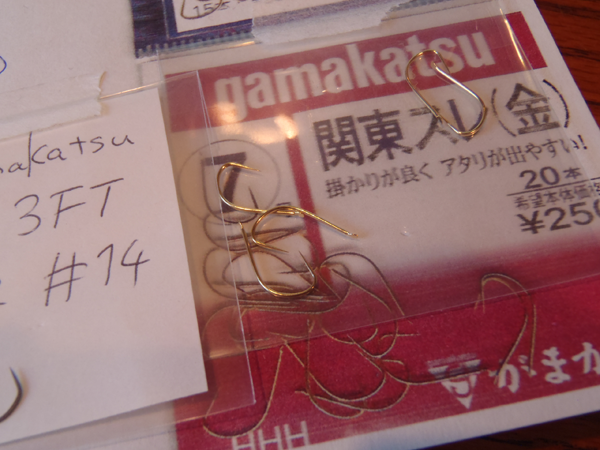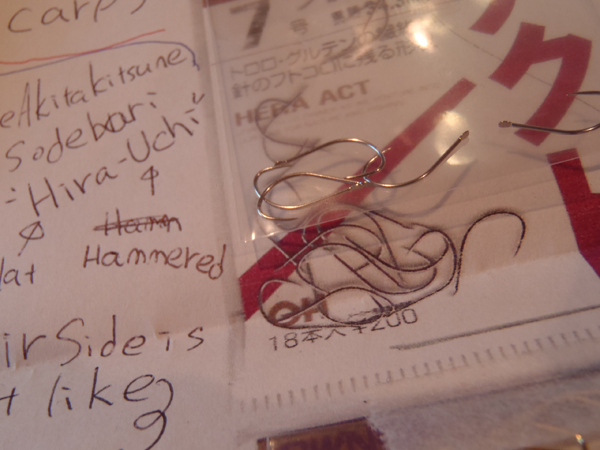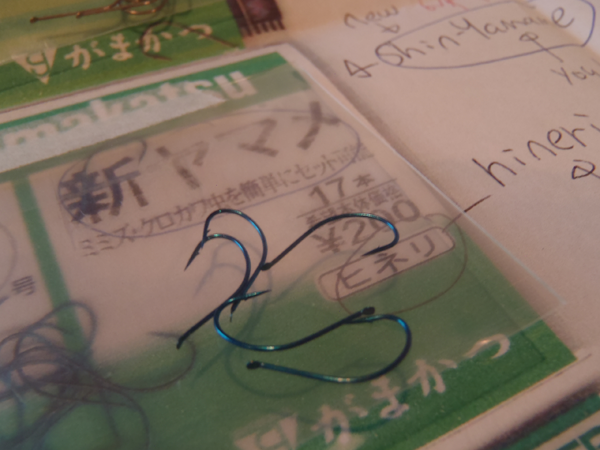 After the initial excitement of seeing all these exotic hooks subsided, I noticed something strange–a card addressed to my 8-month old daughter: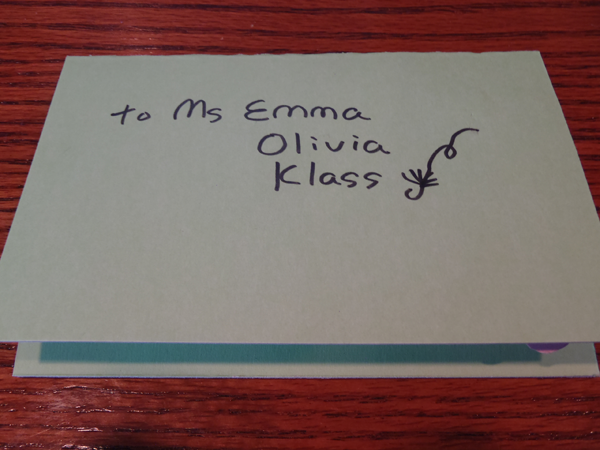 When I opened it, a pink bear with a tenkara rod popped up.  He was even fishing a pink sakasa kebari!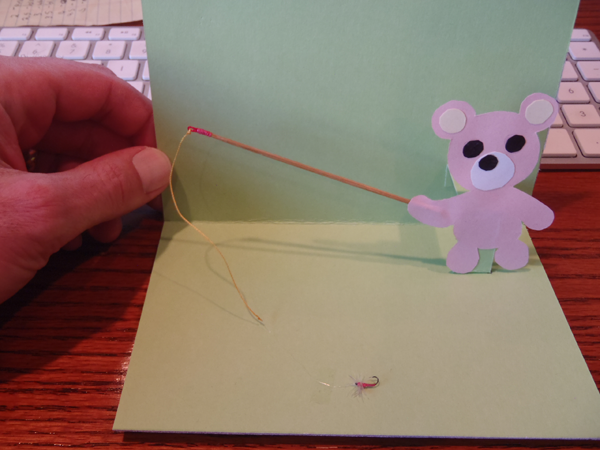 How cool is that?  Thank you so much Hiroyuki!  You've given me tons of new hooks to experiment with that will lead to hours of joy at the vise.  Every time I fish a fly on one of these hooks, I will be reminded of your generosity and how wonderful the tenkara community is.  And even though Emma isn't old enough to tenkara fish yet, I will save this for her and give it to her when she begins her tenkara journey.