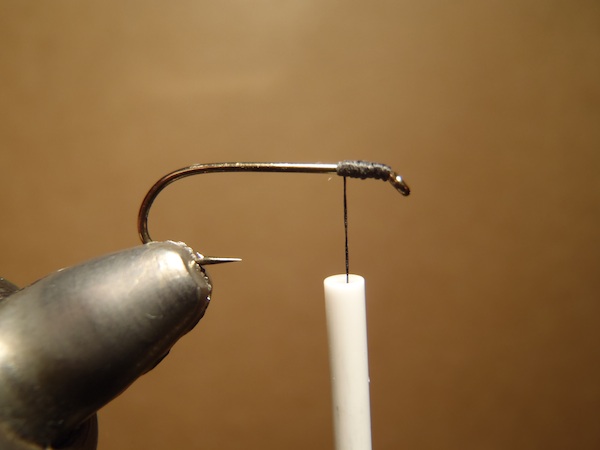 After seeing the success of such tenkara e-magazines as Tenkara Angler and Tenkara magazine, I felt it was time to fill in yet another niche within a niche in the tenkaraverse with new rag–one that appeals to those of us who have a passion for the most direct link between us and our quarry–the fly.
What is it?
Tenkara Fly Tyer will be a new online magazine I will publish (with your help) hopefully this fall. The concept is as simple as tenkara itself. I just want people to share their fly tying ideas, experiments, and even failures with our kindred spirits. And I need your content. The guidelines are pretty loose as this will be the first issue. But if it takes off, they might become a little more refined. Here are some examples of the types of articles I'm looking for:
Favorite fly patterns and why, when, and where they work
Step-by-step tutorials on how to tie specific patterns including the recipe
How to organize your tying desk
Tying on-stream
Your favorite hooks, tools, materials
A tour of your personal fly tying space
A glimpse into your tenkara fly box and your confidence patterns
Tips for tying in hand (without a vise)
Philosophical articles on matching the hatch vs. impressionism
A guide on how to use certain tools
A DIY on how to make your own tools/materials
An expose on a unique material and various ways you can use it
The history or evolution of a tenkara fly from Japan
A personal evolution of the flies you use for tenkara
How you translated a Western pattern into a tenkara-style fly
Also, if you don't want to submit a full article, I'll accept creative photography to use as cover art or just art throughout the issue to break up the text and I'll give you photo credit and a backlink. I'd love to see some more artistic, whimsical shots of flies–especially closeups. Get creative!
I'm sure you get the idea. It just has to relate to good flies that work well with tenkara.
Guidelines
There is no text limit length for articles. But it must be "substantial". You can't just send in a picture with the recipe and no supporting text.
All submissions must include at least one photo (except in the case of strictly artistic photos for the layout). The more, the better and they must be high quality. I'll reformat them to be optimized for the mag. Step-by-step instructions are encouraged and should include photos of every stage of tying the fly as well as a group shot of all the materials required.
Include a 2-3 sentence biography and headshot of yourself and link to your website if you have one.
The fly doesn't necessarily have to be a traditional tenkara fly (sakasa kebari), but the article should at least address why and how it's good for the tenkara method. I would prefer innovative variations of sakasa kebari, but will also accept other flies if you can somehow tie them back to tenkara.
All text should be submitted in a Microsoft Word Document and the image formats should be .Jpeg, .PNG, .AI, or .EPS.
How to Submit
All you have to do is send me your article, bio, headshot, and images to jmklass@gmail.com. Bios should be no longer than three sentences. If there are any issues, I'll email you back.
When's the Deadline?
Please submit your content no later than August 15th, 2016. I'm planning to have the issue out in September so the earlier you send it to me, the sooner it will be published.
Sponsors?
If you're a tenkara gear company or guide service and would like your logo and a short description to appear in the magazine, email me at jmklass@gmail.com to arrange something. I'll also have options for full-page ads, half-page ads, etc. and am willing to negotiate price. Since this will be the inaugural issue, prices will be very low. I just want to cover some basic costs if possible. I'm not intending this endeavor to be a money maker. I'll be happy if I just break even, and if I come out ahead, I'll put that toward the next issue.
Let's start the thread and do this!