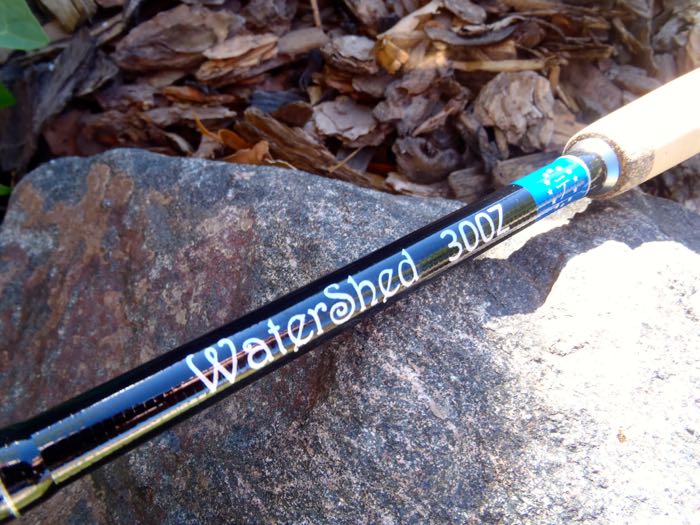 I come from a place where tight streams are the norm and fighting against riparian vegetation is just something you accept. But since I've moved to Colorado (15 years ago), that hasn't really been a challenge for me. There are plenty of streams that offer you all the casting space in the world due to idyllic meadow streams, creeks that run through rock-eclosed granite valleys, etc.
Still, there are many of us who want to fish tenkara but need a rod that caters to small-stream fishing in tight quarters.
The Tenkara Times Watershed 300Z does that.
It's a committed small-stream rod that has an absolutely delightful action. I have a hard time describing it, but it's both delicate and powerful in the hand. You kind of just have to feel it for yourself.
The graphite used in this rod is obviously high quality and with the exception of the first few inches above the blank is matte–making it a little more stealthy by reducing rod glare.
The lilian and rod cap are pretty standard with a rubber cap and pink loop of Dacron (making it easier to find if you drop it) …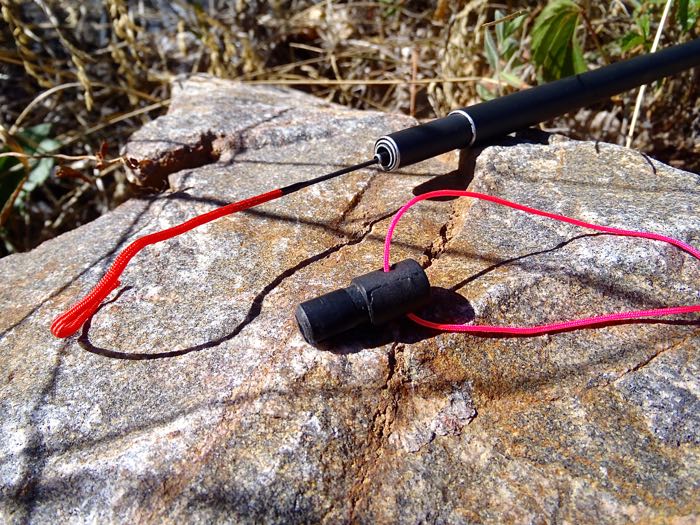 And it comes with all the usual accoutrements like a stretchy rod sock and plastic tube …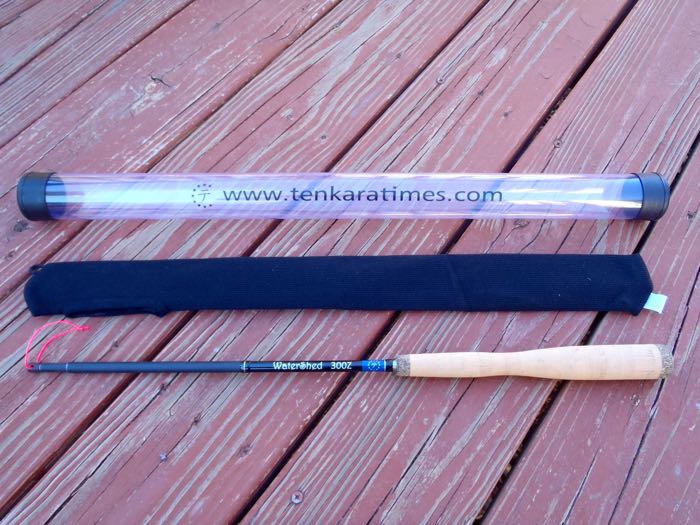 The handle is a different story. I've never seen one like this in a tenkara rod, but I think I get the point. The taper is sharp–meaning you can really only hold it in two positions. The one I favor is this one, close to the tip where I can put my index finger on the blank to detect strikes …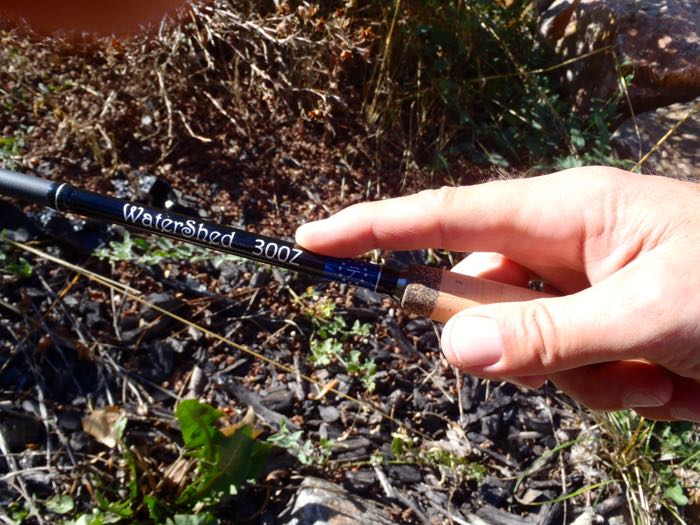 But, the unique handle also offers you the ability to hold it at the bottom if you prefer a more robust grip …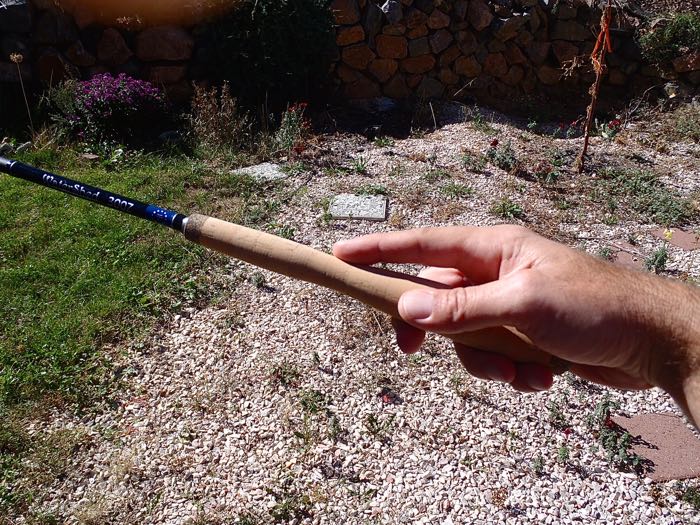 My one nitpick is that the butt cap is not knurled like most tenkara rods. It's got a slot that you need a thin, flat something or other to tighten up. If you're carrying a knife, coin, or happen to have not clipped your fingernails in a few years, you're all set. But I otherwise, would prefer a knurled knob.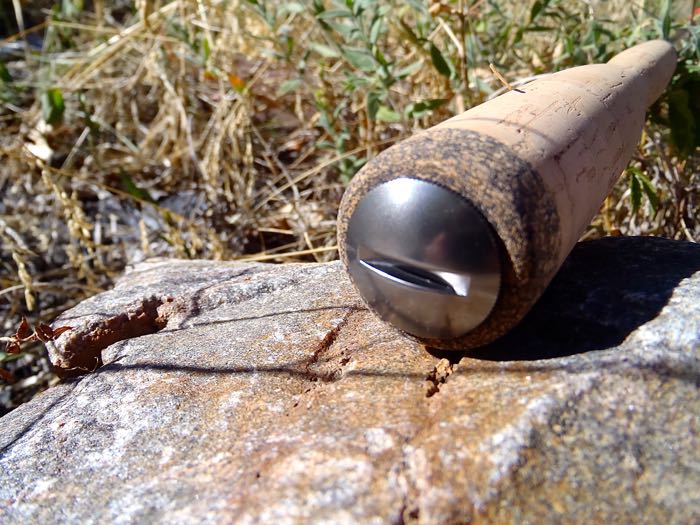 Conclusion
I recommend this rod for small streams and smaller fish–but don't be fooled. It can handle big fish too if you know how to play them. It's a joy to cast and any tenkara angler's reaction will be "WOW" once they get it in their hands.