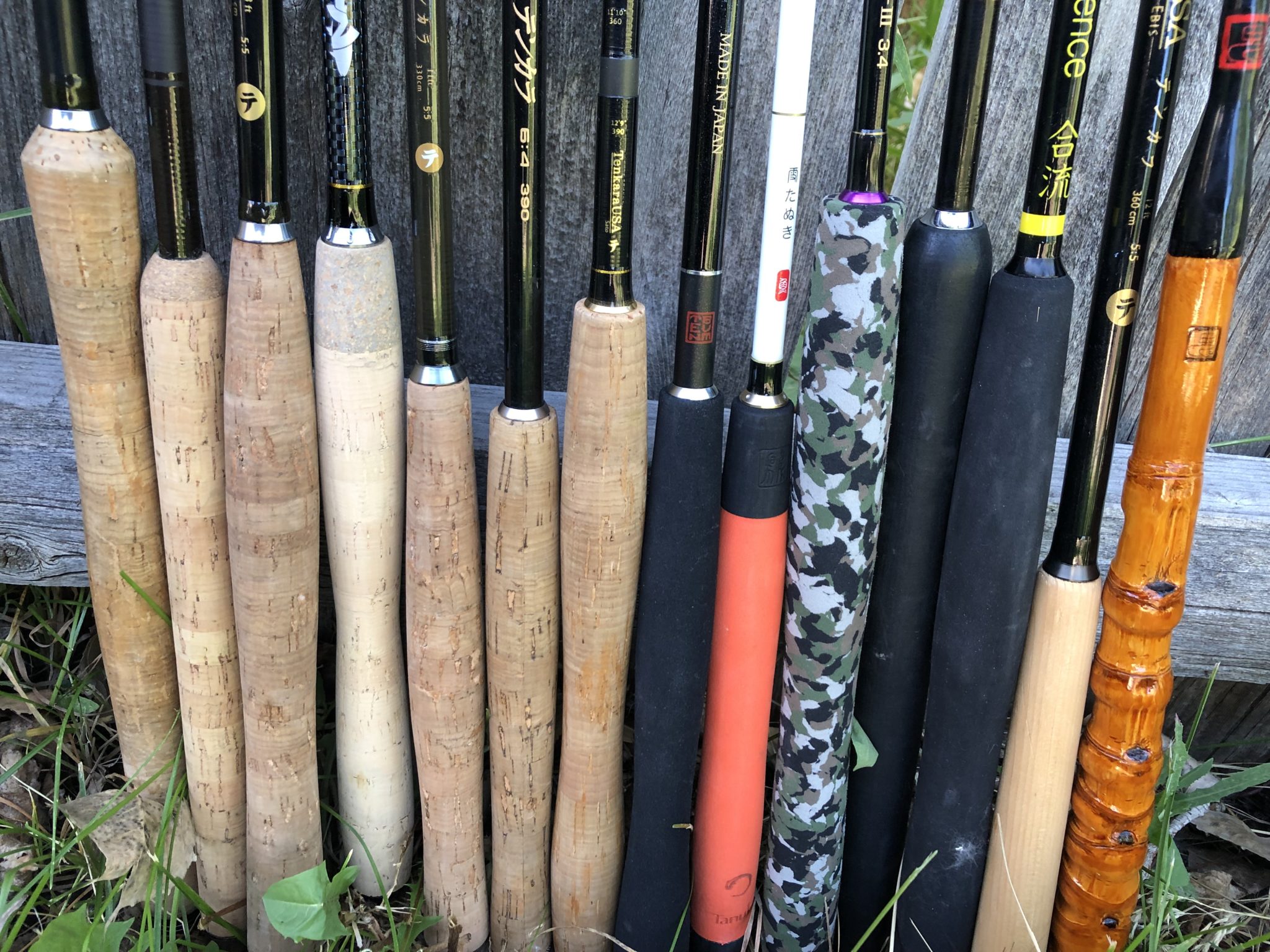 As a new tenkara angler, it can be frustrating to figure out which model to get for your first rod. For one thing, tenkara rods aren't widely available in brick and mortar shops so there's not a lot of opportunity to "try before you buy"–meaning you're probably going to have to buy your first rod online without even being able to wiggle it.
Secondly, the number of available tenkara rods has exploded over the last few years. Back in the early days, there were only a handful of rod companies in the market and so it somewhat simplified things. But today, the number of choices can is overwhelming. And to complicate matters, 3 different rods could have the same specs on paper but cast completely differently once you get them in your hand. So which one do you choose?
And if you are coming to tenkara with no previous fly fishing experience, that can be even more confusing. You don't have a background to even know what your casting style is and which rod would match it the best. So, what do you do?
Get Advice From the Experts!
Given the points above, the best thing you can do is to appeal to tenkara anglers who have been doing it a while and have had the luxury of trying a variety of rods. This will greatly improve your learning curve as you decide on which rod to get. This essentially means reaching out to veteran tenkara anglers via Facebook groups and tenkara forums. There are a lot of them out there. Check out my links page for a list of good resources.
BUT…
Don't just go into a new group and post a question like, "I'm looking for my first tenkara rod. Which one should I get?" It's too vague and you'll inevitably be inundated with a barrage of follow-up questions asking for more specific information. This wastes your time as well as the people who are trying to help you. Instead, make the process more efficient by giving them details upfront. How?
Use this Template
Copy and paste the bullet list below. Then just fill in the blanks with your specific details. This will make the process much easier for both you and your tenkara advisors:
I want to fish tenkara in [small streams, larger rivers, lakes, etc.]
I live in [location]
The species I want to target are …
My background in fly fishing is …
I've already looked at [mention any specific tenkara rods you've already researched]
My budget is …
Your soon-to-be fellow tenkara anglers will greatly appreciate getting some specific details before offering you their recommendations. And, those who would typically scroll right past a vague question they've probably heard 100 times before will be more likely to respond so you're probably going to get more (and higher-quality) feedback. Think of it like going into a job interview. You want to be prepared to get the best outcome.
Get by with a little help from your friends
While the choices may seem overwhelming, there are thousands of tenkara veterans out there who are willing to help. But you'll get the best results if you make it as easy as possible for them. Good luck and welcome to tenkara!