If you were to put together a lineup of flies that iconically represented modern tenkara, the Amano kebari would be a sure candidate. It was invented by legendary Japanese tenkara angler Katsutoshi Amano and is the only fly he ties! Read a little more about Amano-san here.
He ties it in a few different sizes, but the pattern is the same–he is truly a "one fly" angler. The flies are very easy to tie (literally just one feather and some thread) and he ties them without a vise. Ironically, it's one of the few truly Japanese tenkara patterns that are widely commercially available (do a quick search for "Amano Kebari" and you'll see).
Here's a video showing Amano-san tying his signature fly by hand.
I, however, do use a vise and recently revisited the pattern with some new-to-me materials. He ties his on eyed hooks, but I like the way they look on the new eyeless hooks I recently got and use a red cord for the loop. Many modern interpretations use red thread at the head to create a "hotspot". I use the red loop to mimic this and white silk thread for the rest of the fly.
While typically tied in larger sizes (up to a western #8), I make mine smaller for the 8″-12″ fish I usually catch on my home waters. In this case, I'm using a Japanese size #3 with a wide gap. But for a regular wet fly hook, I'd go with a #10 or #12 (the hook I'm using here has the approximate body-length of a standard #10).
I know a lot of people swear by larger flies, but for me, a #8 is gargantuan. Still, the pattern has proven itself over time by someone who has been tenkara fishing longer than many of us have been alive.
Amano Kebari Recipe
Hook: Tyer's Choice. Here, a Bokanuo Shin Kato #3
Thread: YLI Silk #100, white
Loop Eye: 40 lbs. braided PE line (0.28mm), red
Body: YLI Silk #100, white
Hackle: Hen Pheasant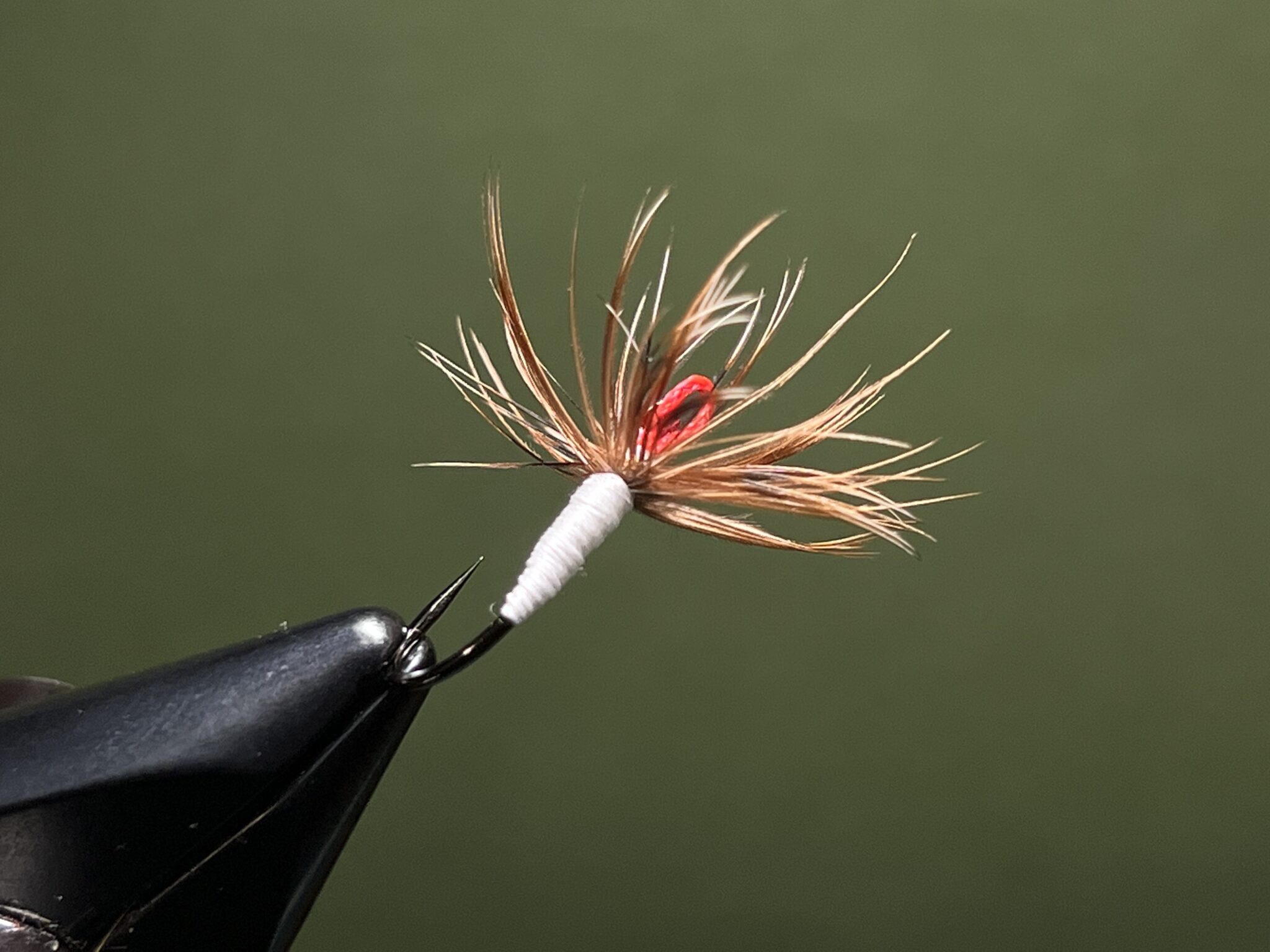 If you're new to tying and want to start with a pattern that's easy, will teach you basic skills, and still has a connection to the tradition of tenkara, the Amano Kebari is a great choice.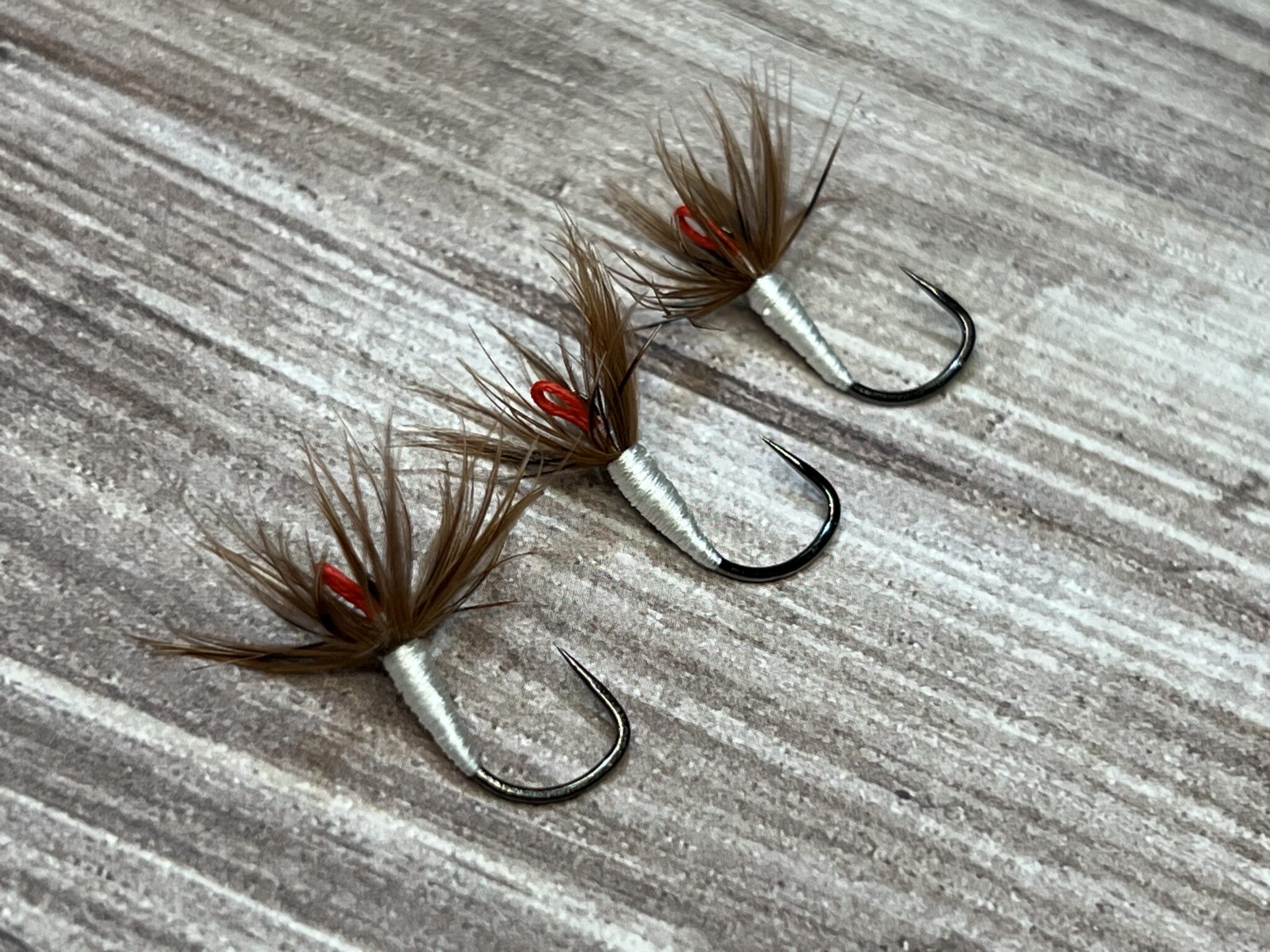 What's your experience with the Amano Kebari?