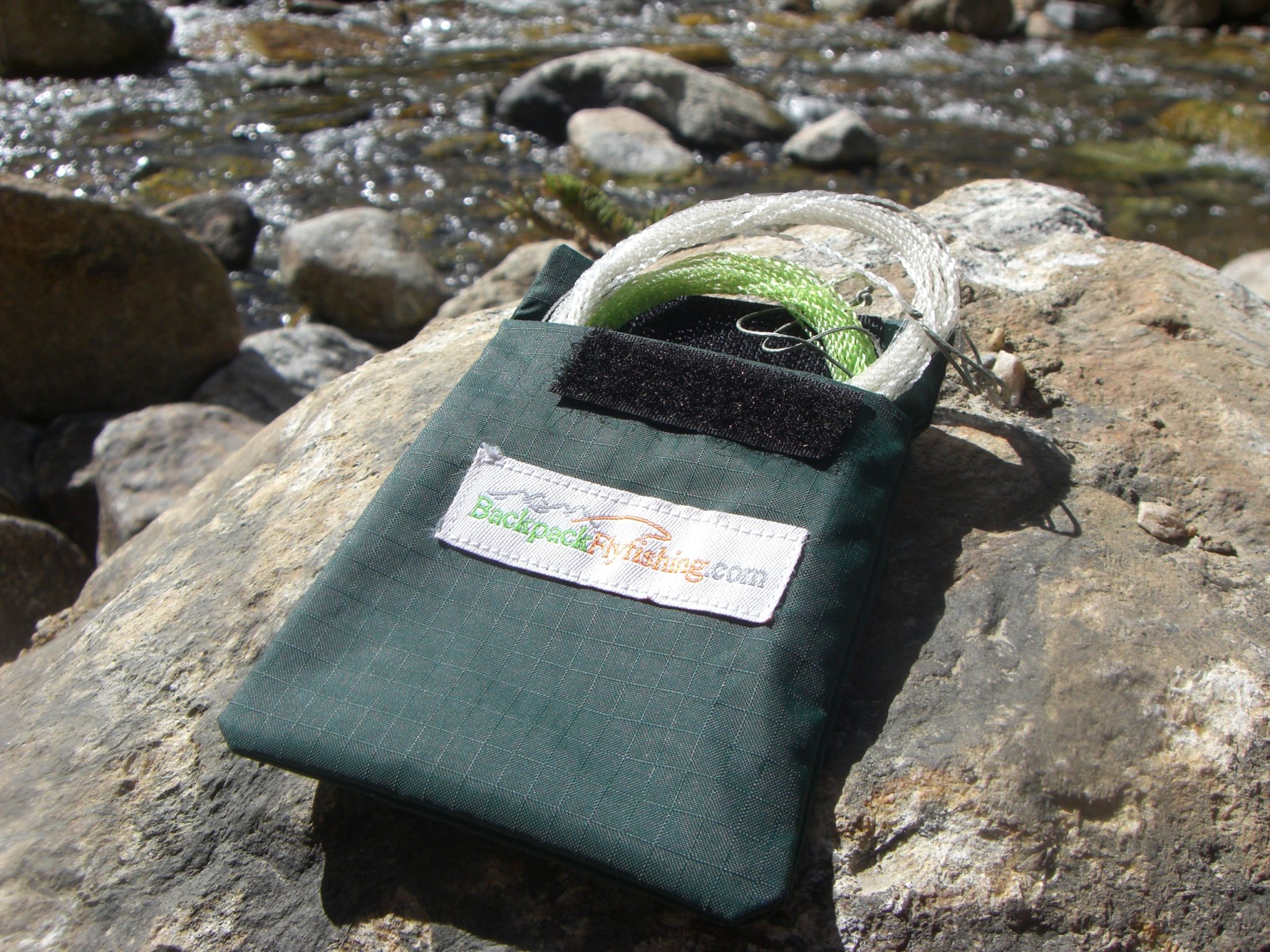 I just got back from field testing a prototype of an ultralight leader wallet I'm designing.  The idea is to create a super light, super compact wallet that will store 3-6 leaders and keep them from tangling.
I've been looking for ultralight ultra-compact leader wallets for a while and found that like ultralight fly fishing packs, they didn't exist either.  All the commercially available ones are bulky, heavy, and are far more complex than they need to be.  So, I designed one that I wanted as a backpacking fly angler.  Right now, it weighs in at about 0.2 ounces but I think I can get it down to 0.1 ounces with some simple design changes.  It features a simple Velcro flap closure with some dividers on the inside to separate the leaders.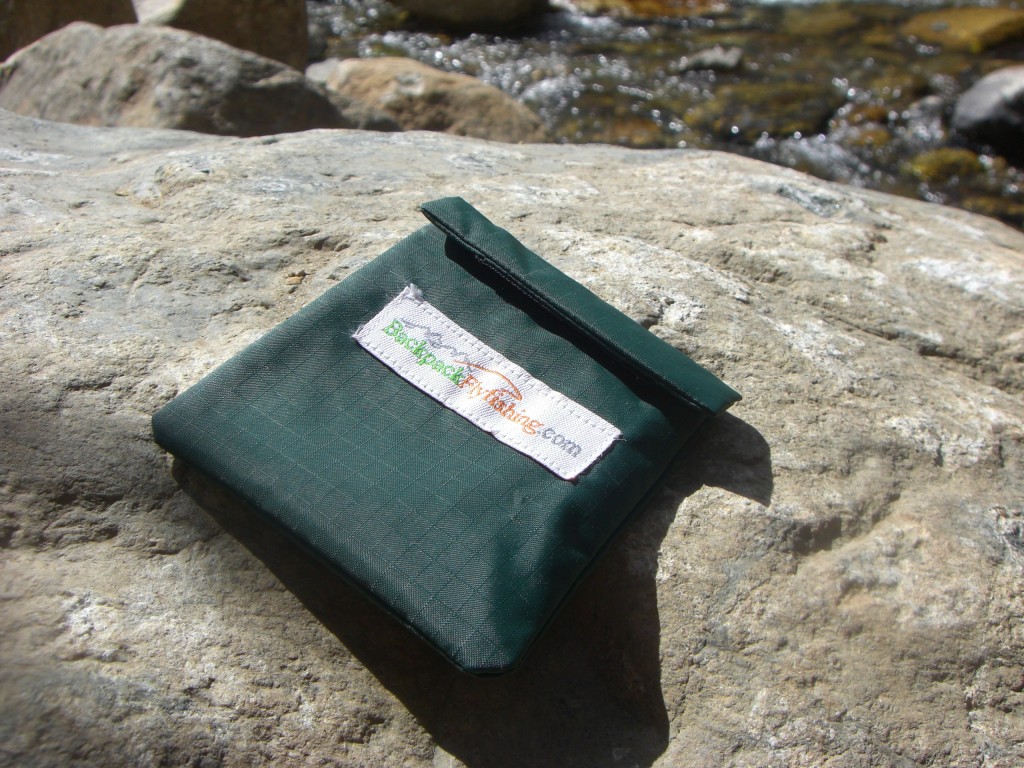 Once I finalize the design, they will be available in the gear shop for a very reasonable price.  Stay tuned for details.

Tweet
Like this article? You might also like these ...