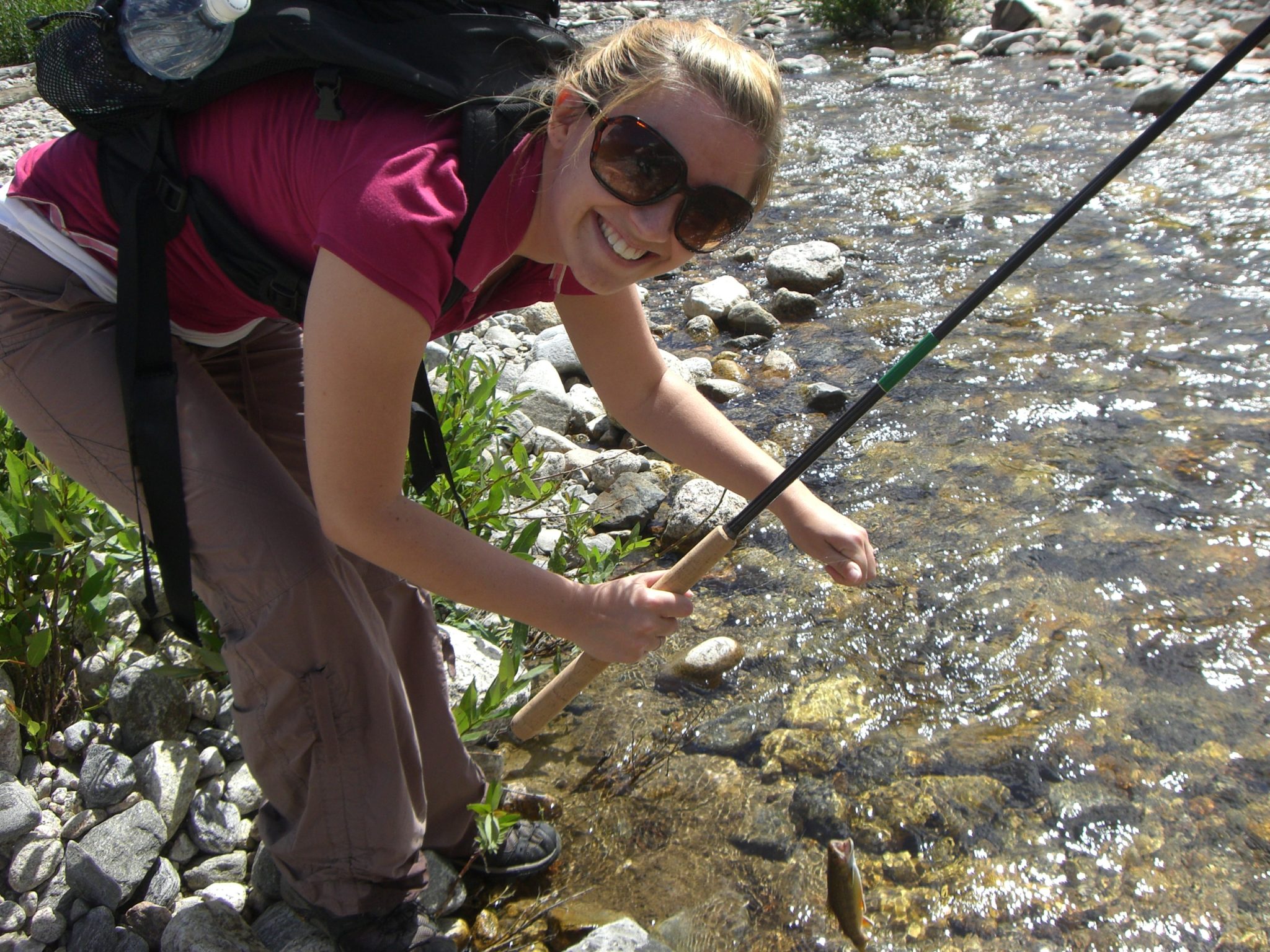 Meet my wife.  Her name is Guadalupe.  She's from Argentina.  She's never fly fished before.  In fact, she's never even fished a day in her life.  I took her out to the Roaring River below the alluvial fan in Rocky Mountain National Park, put a Tenkara USA Ayu in her hand and gave her some basic instructions.  In an hour, she landed 3 trout and missed two-not bad for someone who has never touched a fishing rod before (let alone a fly rod) and was put before some pretty tricky pocket water.
Within the hour, she became a pro and was stalking fish like a professional.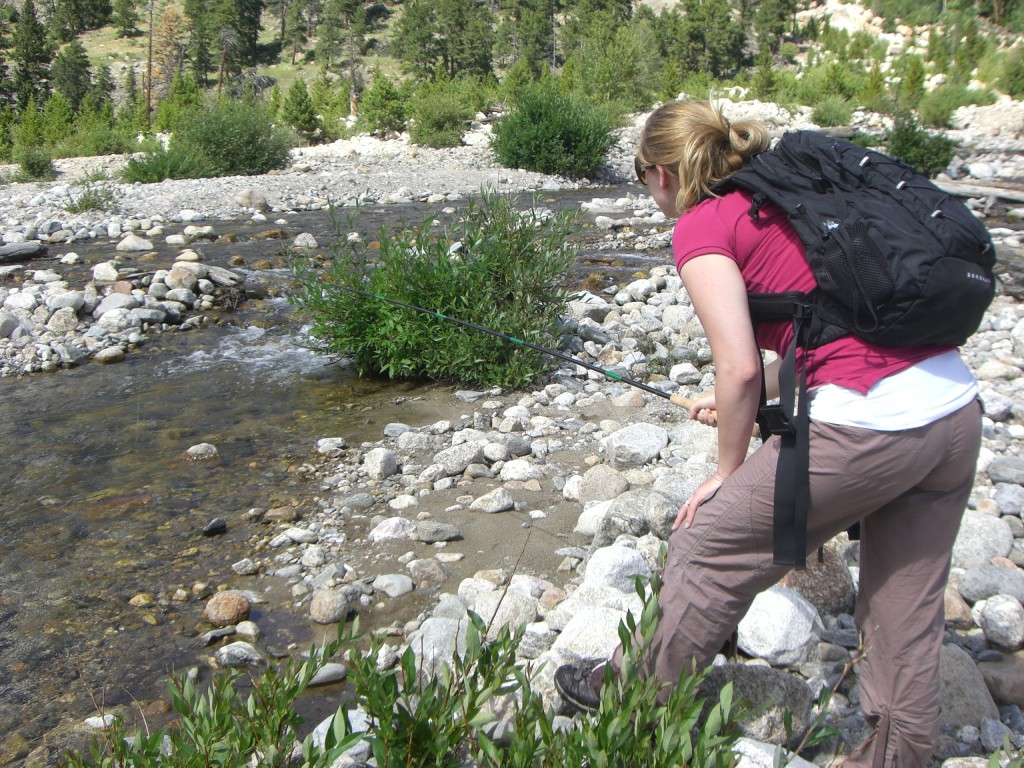 Of course, bobby pins in your hair tend to get in the way and are somehow magnetically drawn to furled lines when you've got a wily Cutthroat on the other end.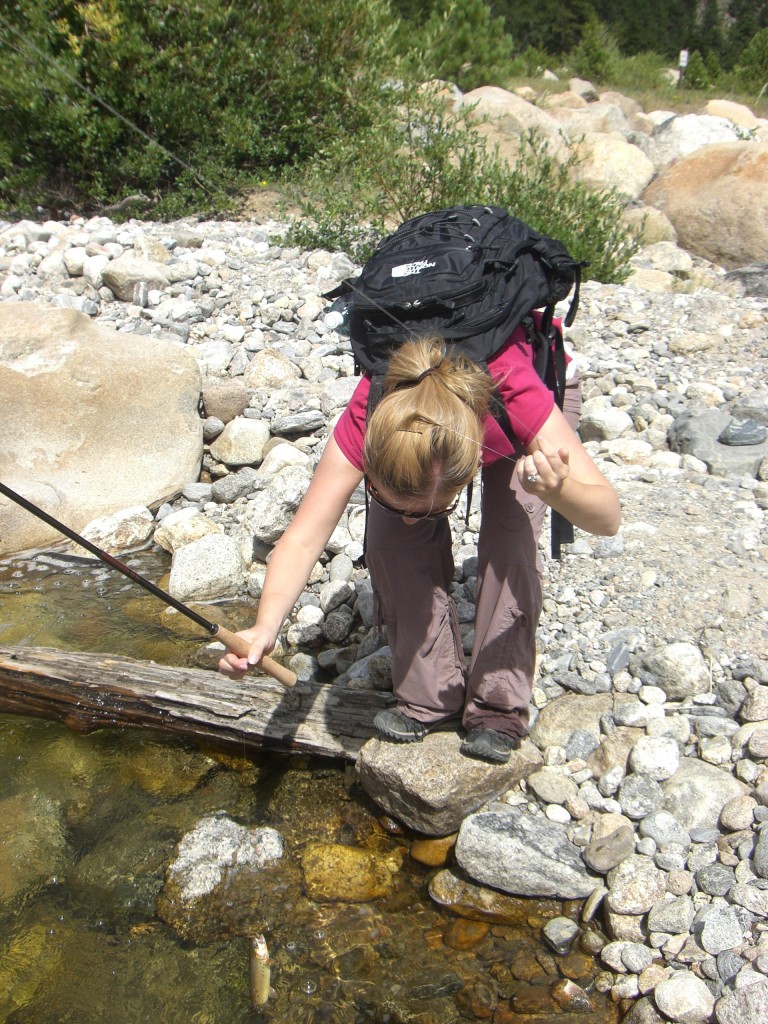 But overall, she did great and I'm proud of her.  To me, this is just more proof that Tenkara is a great way for people of all backgrounds to get into fly fishing without the barriers to entry that modern, Western fly fishing imposes.
Reminiscent of my guiding days, I spent more of my time untangling lines and re-rigging than fishing.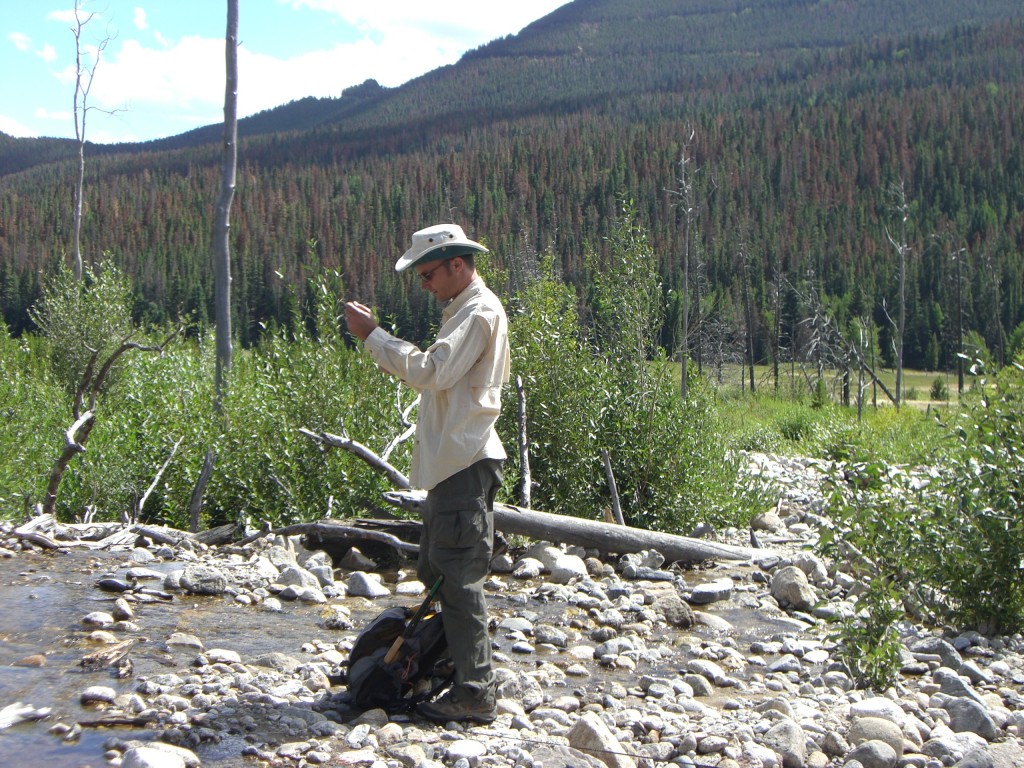 But that's OK.  Just to see the look on someone's face that has never experienced what I have a thousand times (especially when they thought they never could) is more rewarding than catching another trout to me.  And when you love that person and open them up to a new experience that you share, it's even better.  Great job honey!

Tweet
Like this article? You might also like these ...