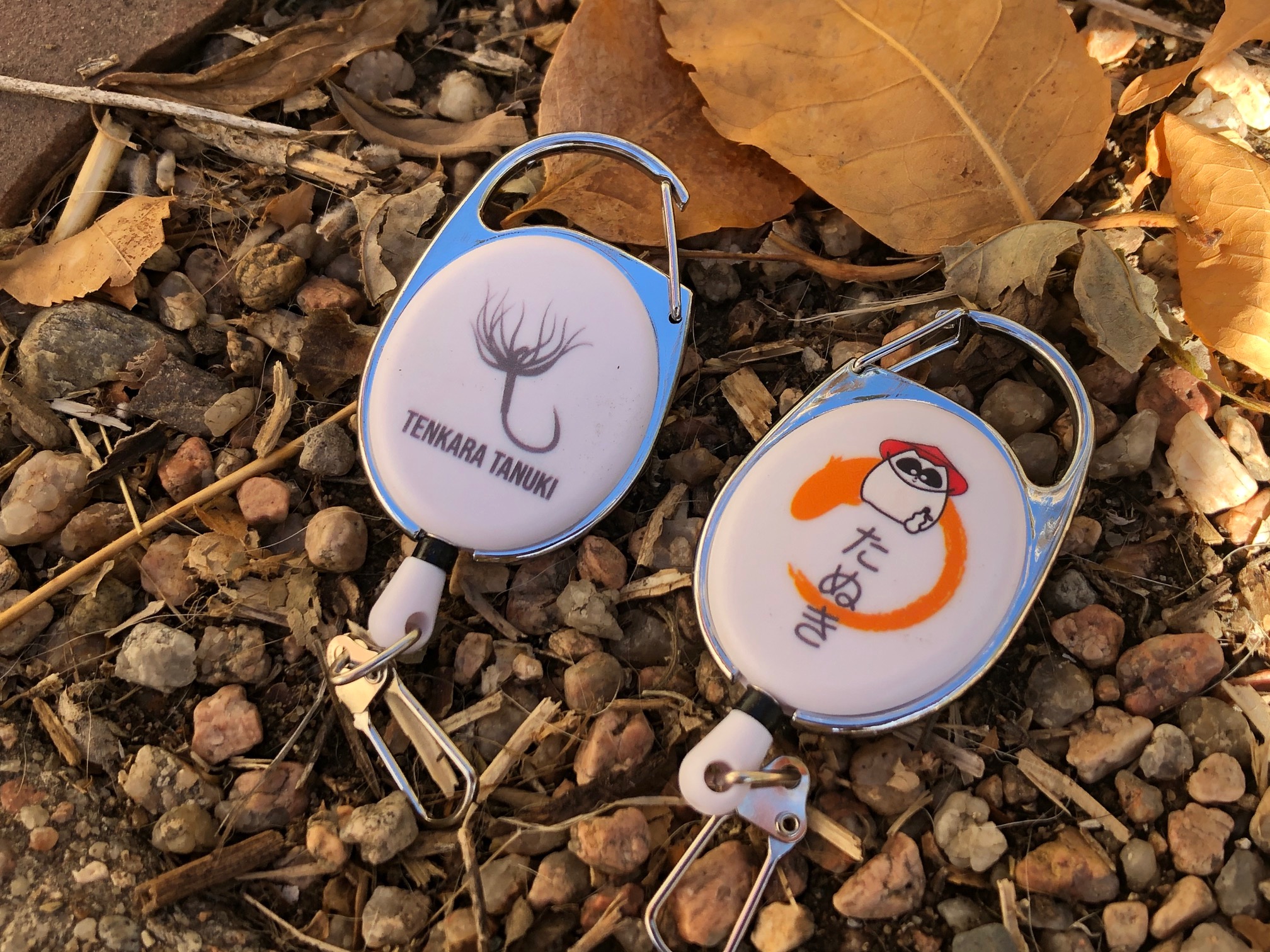 Let's face it, when it comes to fly fishing accessories, retractors (AKA "zingers") aren't the sexiest things. We tend to focus on rods, flies, lines, and other things that are more exciting. But when we get right down to it, we all rely on supplementary tools to help us with our streamcraft. And that so often comes down to the the use of a zinger. Zingers help us keep our line clippers, hemostats, nets, and other tools conveniently at reach and organized without fear of loss. They're not accessories you might think about a lot while using them because they become second nature, but you'd miss if they went AWOL.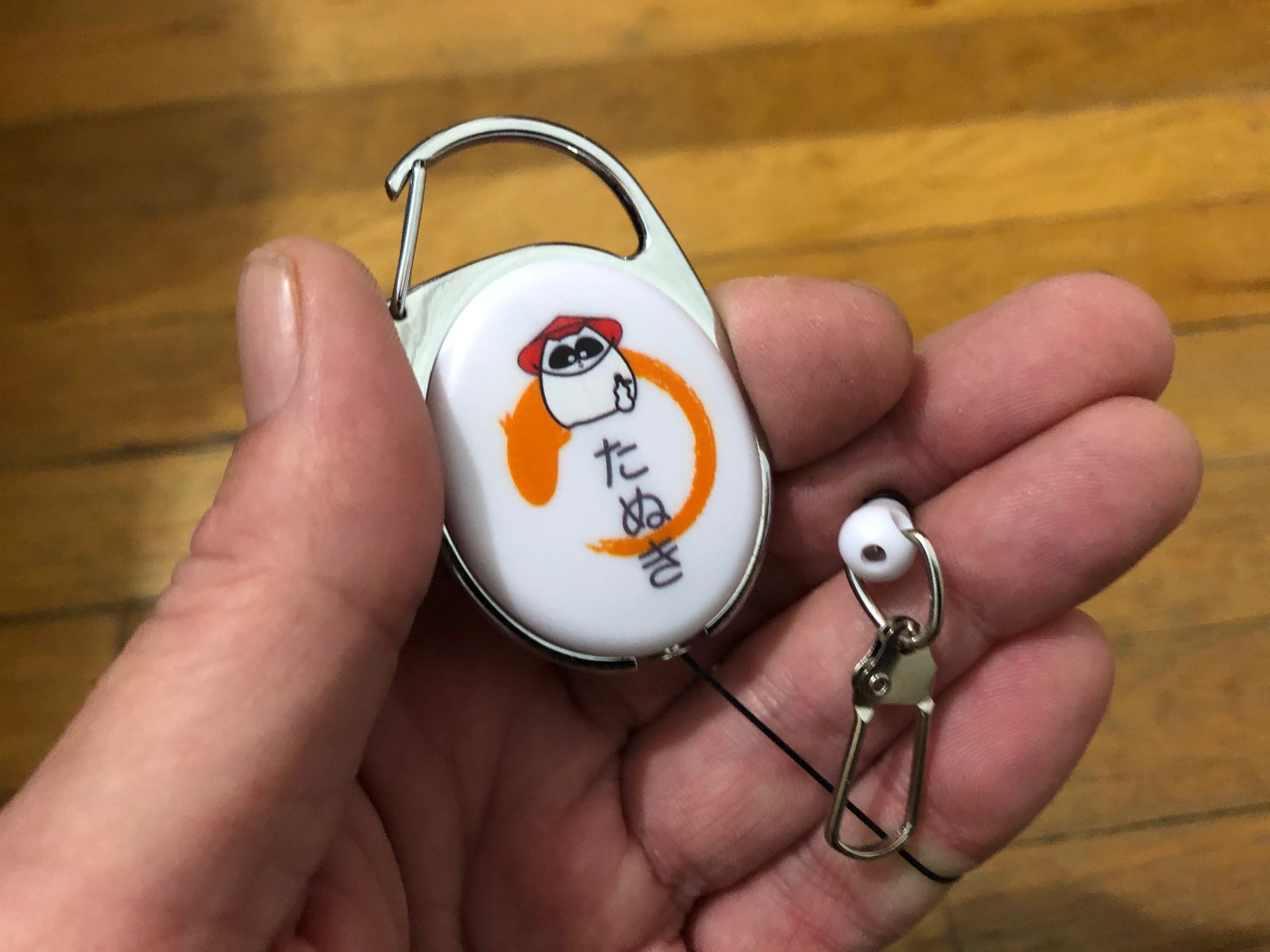 Most zingers are boring, round things from the 80s. But Tenkara Tanuki is now offering a new style with a clip-on attachment that I think is a lot more fun while maintaining the practicality.
Imagine a miniature carabiner that doesn't pierce the fabric of your pack and is really easy to attach. These zingers attach or detach in 2 seconds yet still have all the functionality of traditional zingers for a weight of just 0.53 oz. Most packs, shirts, and rain jackets today come with Daisy Chains or D-rings so there's no need to keep torturing our fabrics (especially the waterproof ones). Clips are in and pins are out.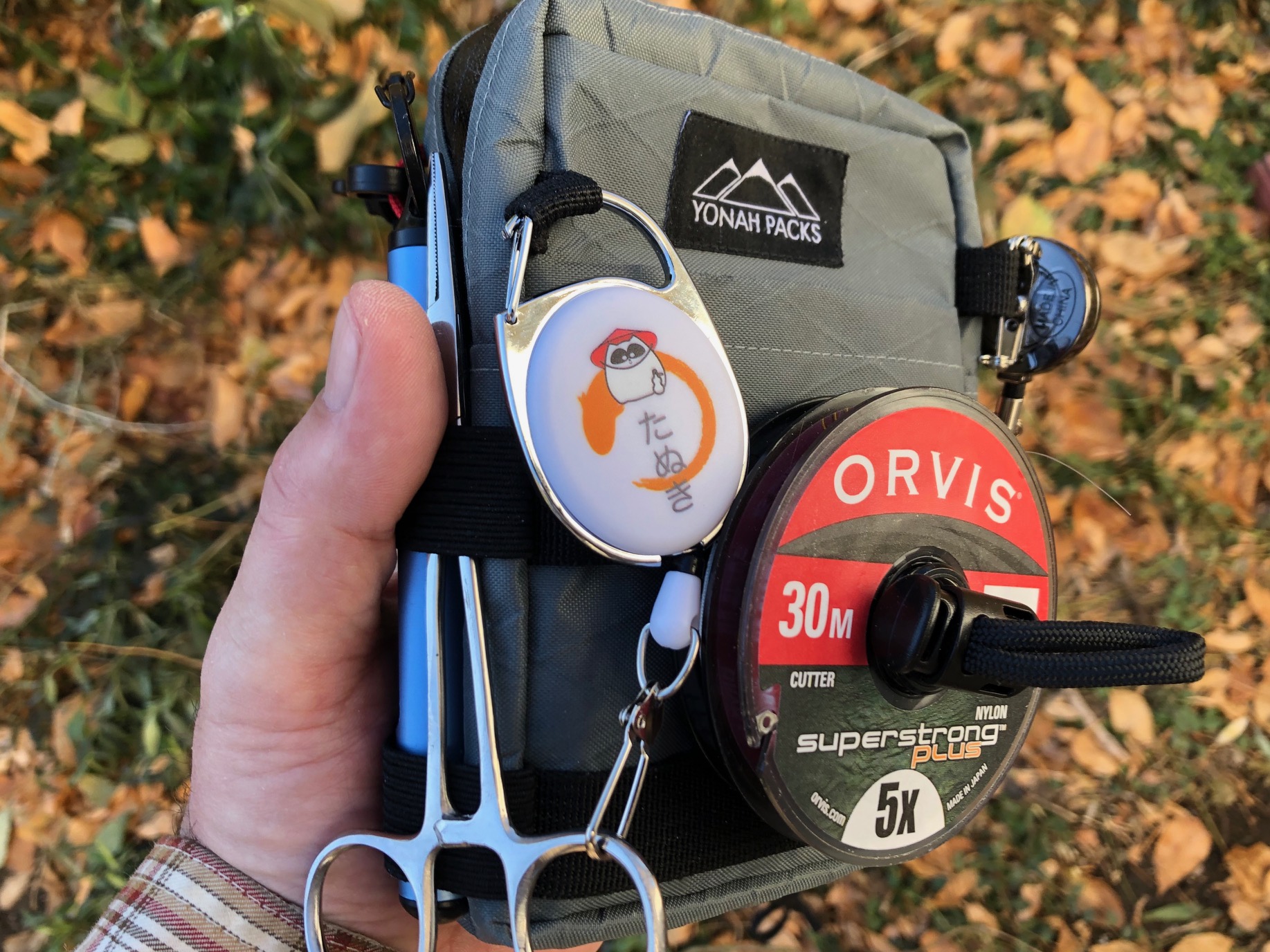 Also, the clip attachment makes it easier to transplant your fly fishing tools to different packs or clothing depending on changing needs. In other words, it's versatile.
Plus, they just look cool. I love the fun graphics! One side features the Tanuki logo and the other side has a sakasa kebari. If you're on the water and another angler sees yours, it will be a conversation starter for sure. And who knows … it might even lead to a lifelong relationship!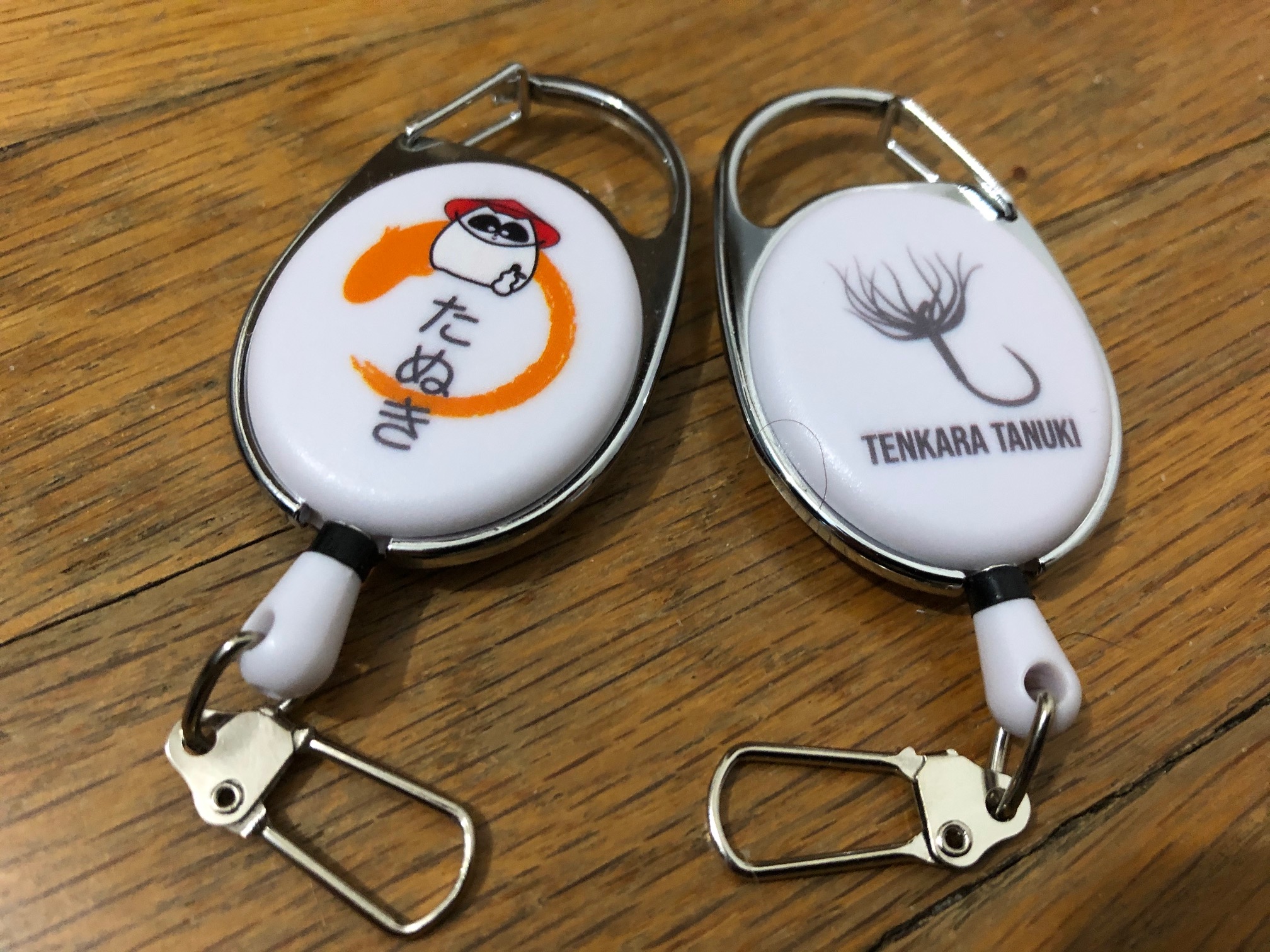 They cost about the same as most traditional zingers but are a little bigger. Still, I prefer the "cool" factor. My pack is light enough that I can afford a little extra bulk for some bling.