It hasn't happened to me yet but I've heard some people complain that while fishing, the end cap on their tenkara rod loosens up and sometimes fall off. While they're easily replaceable from Tenkara USA, the loss of the end cap could pose some problems in the field when you want to collapse your rod.
But have no fear. If you suffer from Chronic ELS (Endcap Loosening Syndrome), there is a cure. Simply head down to your local hardware store and ask for a small roll of 1/2″ thread seal tape.
1. Unscrew the endcap from your rod.
2. Wrap 3-4 fairly tight turns of thread tape around the threads of the male end and cut off excess.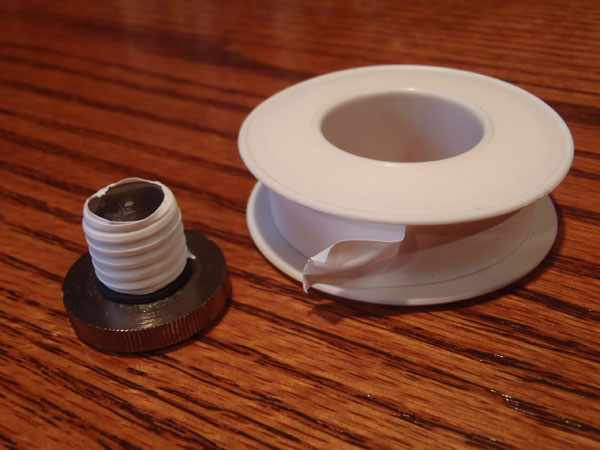 3. Screw the end cap back into the rod.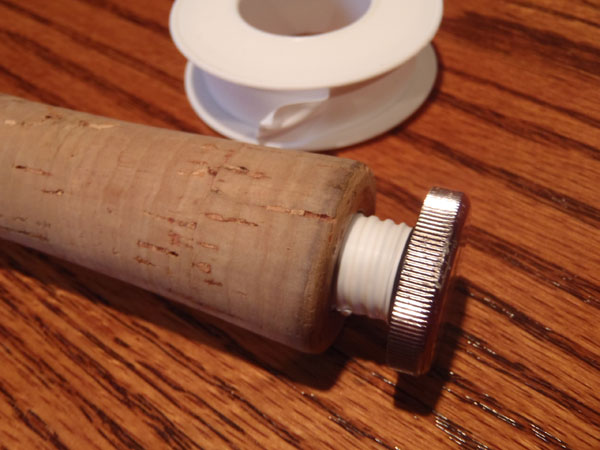 The thread sealer should tighten up the threads enough to prevent the cap from coming loose. If it's too loose or too tight, try more or fewer wraps. After a while, the tape will wear out. But luckily, it's easy to replace and a couple of bucks will buy you a lifetime supply. Don't be a victim of ELS! Fight back!
Have you ever lost a cap to ELS?