A Scandal in Tenkara …
Years ago, there was something of a controversy in the tenkara community. There were some who accused suggested that Oni rods were counterbalanced in the butt end of the rod and that's why they felt so impossibly light in the hand. It seemed to be logical, and there was even X-ray evidence!
In the end, it turned out not to be true–they are, in fact, just that gossamer! So Oni rods may not need to be counterbalanced. But does yours?
Some tenkara rods cast well, but feel heavy in the tip, and this makes sense considering they don't have the counterweight of a reel to balance it out.
Tip heaviness is one of the most important aspects I consider whenever testing out a new rod. In fact, it's often an automatic dealbreaker. I don't care how well a rod casts. If it's tip-heavy, I won't fish it.
It's fairly easy to make a shorter rod (7-9 feet) that isn't tip-heavy but harder when you get into longer, more standard lengths such as 12 feet, 13 feet, etc..
If you love your rod but maybe it's a little on the tip-heavy side, there's an easy way to fine-tune it to balance better with your individual fulcrum point.
What you'll need
A rubber fishing rod butt cap sized to fit the diameter of your rod. I mentioned these in my article about how to customize your tenkara rod's grip. You can find them on Amazon, eBay, and even in larger stores such as Bass Pro or Cabela's. They come in different sizes so be sure to measure your rod to make sure they'll fit snugly. Click here to get started.
Some coins. Depending on what size grip you have an what size cap, you might use nickels, pennies, or dimes. Make sure you have a few of each so you can experiment to find the best size and weight.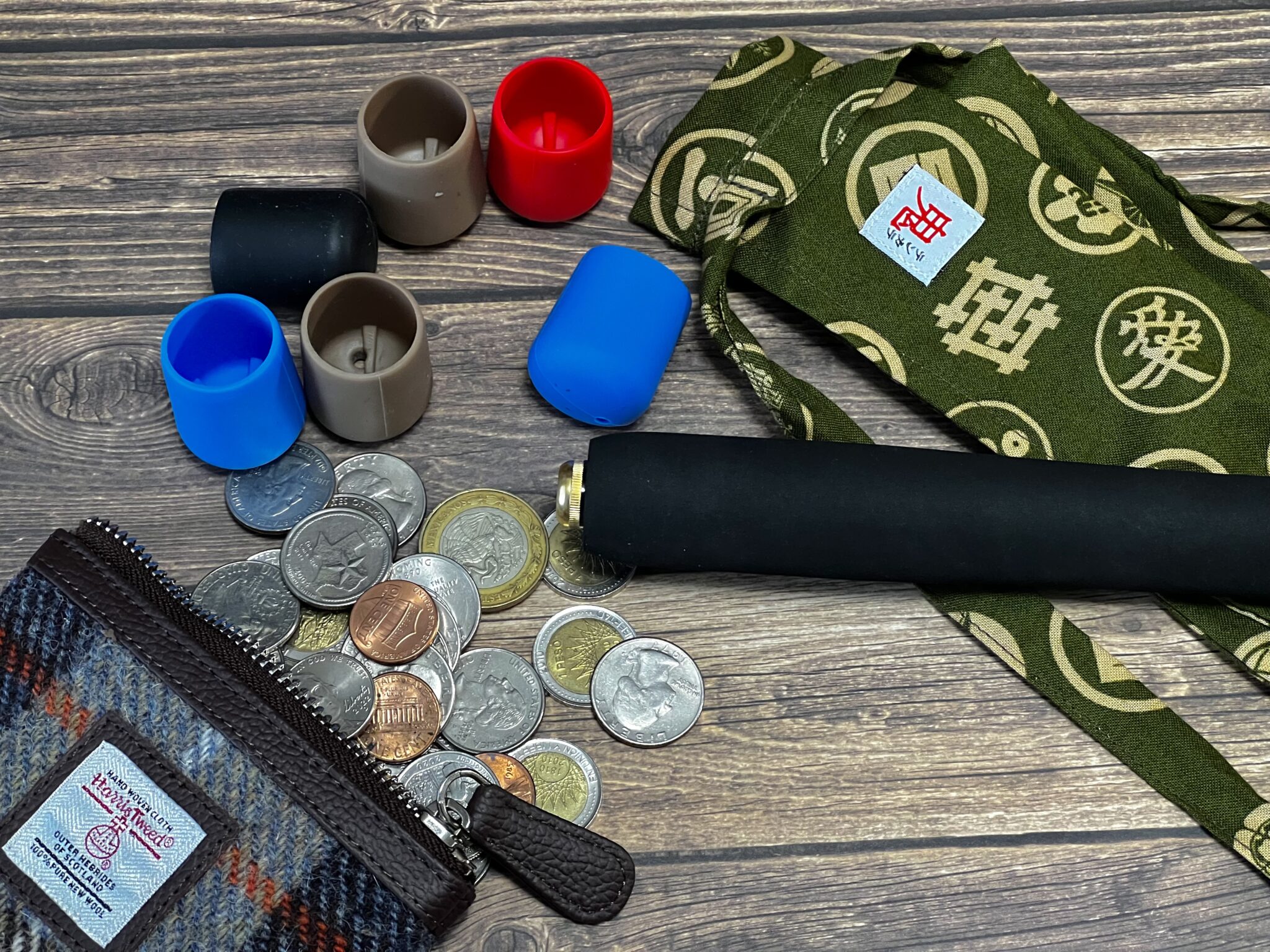 Dial it in!
Take some coins and add them to the empty rubber cap to see how many you can stack in there just to get an idea of capacity. Here, I'm using Argentine pesos because they just happen to fit this particular cap perfectly. (Wouldn't it be clever if you used Japanese Yen?)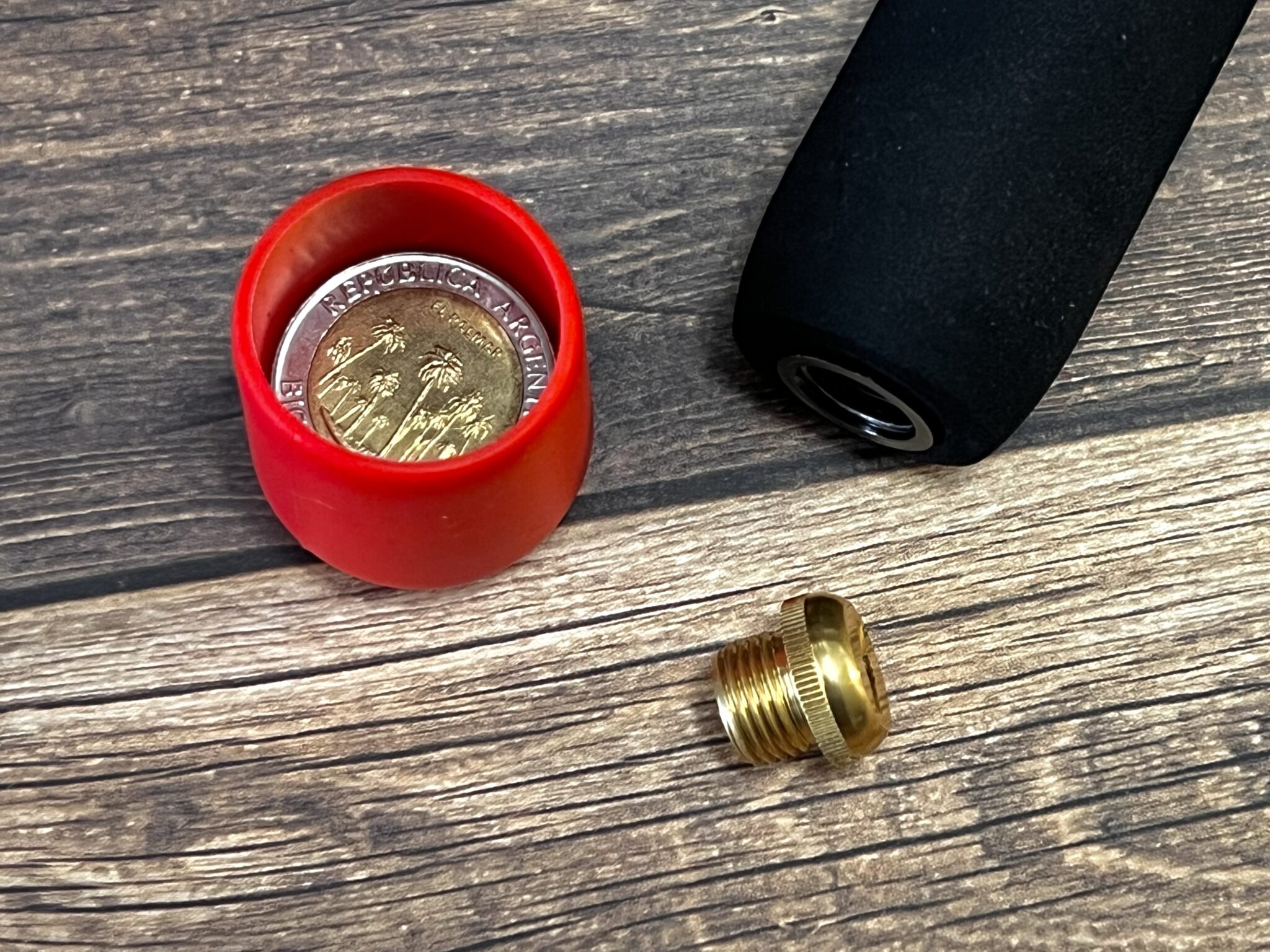 Put the cap with the coins in it over the butt end of your rod. In the example you see here, I had to remove the factory end cap of the rod so I could get a flush fit but you may not have to do this.
Check the balance and add or remove coins until it feels the way you want.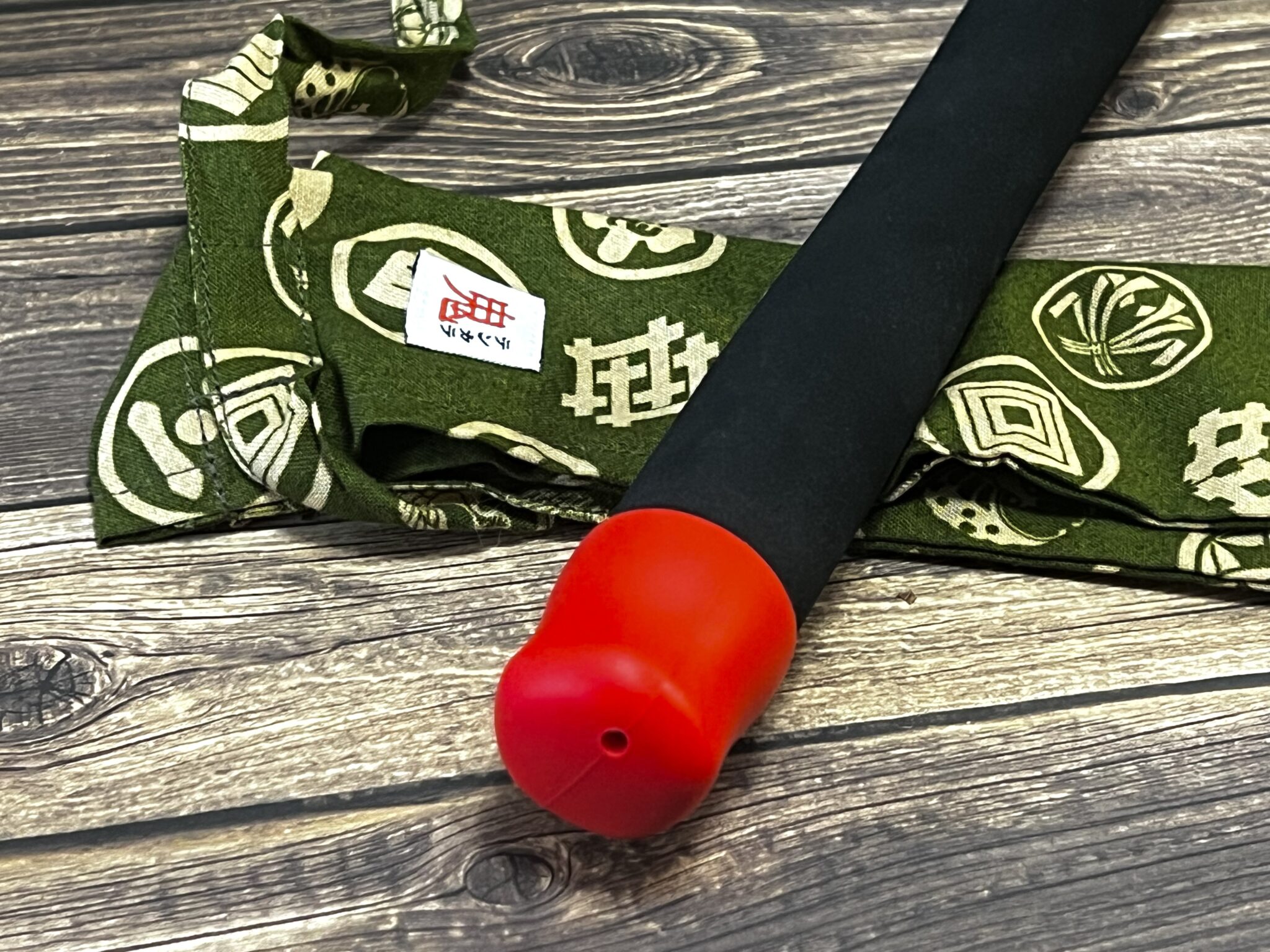 Note: If you do have to remove the rod's end cap, you might want to add some cushioning such as thin foam or rubber on top of the coins so the ends of the segments aren't slamming into a hard surface.
What about weight?
You might be thinking why you'd want to add weight to the overall rod–isn't that the opposite of what we want?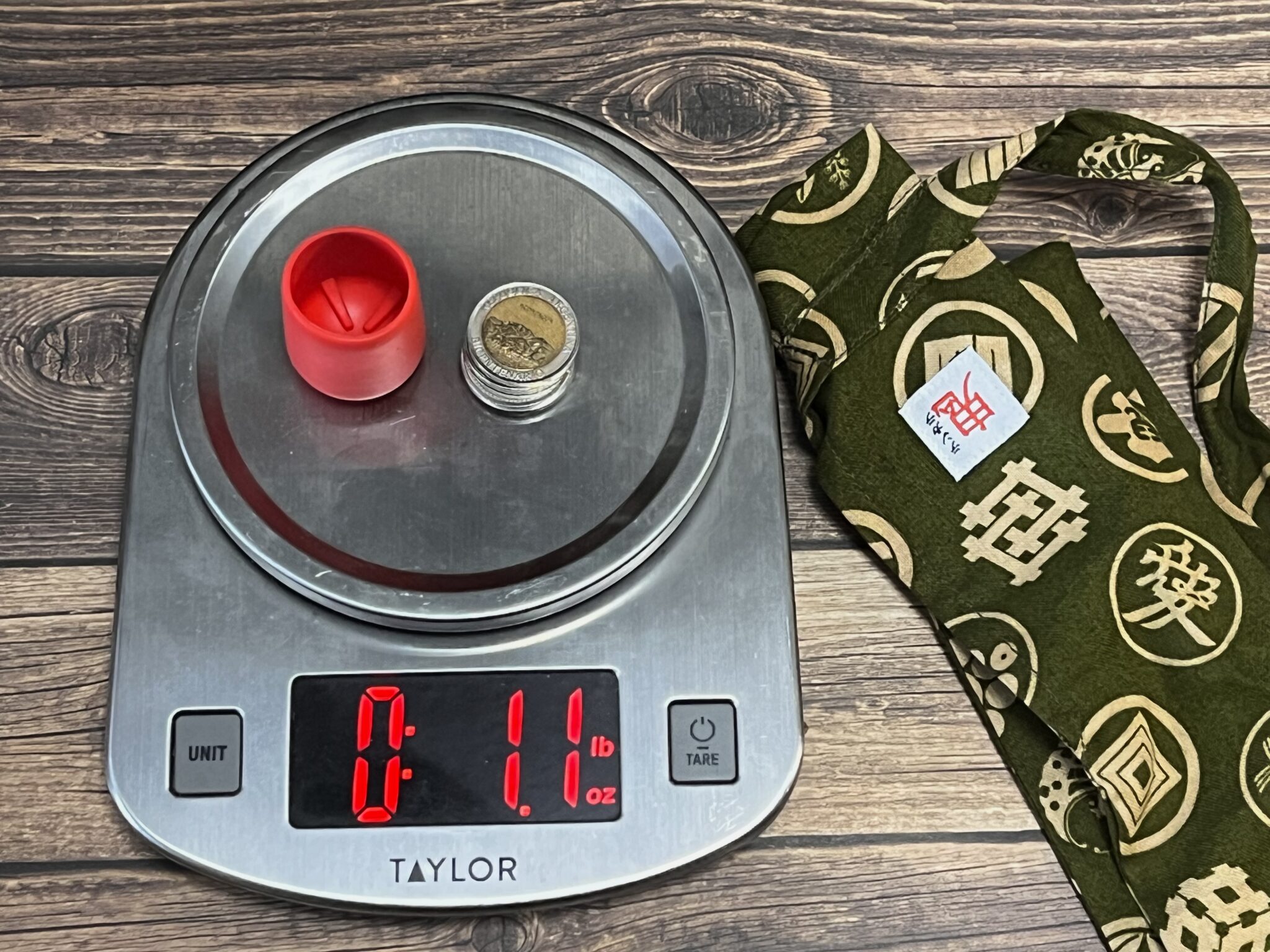 Of course, it does add to the overall weight of the rod, and will increase the swing weight. However, it's insignificant since tenkara rods are so light to begin with and even though your adding weight, shifting the weight from the tip to the butt will make the rod feel much lighter overall while casting. In other words, yes, you're adding weight. But you're adding it to the right place.
And remember, you're in control of how much weigh is added so you can find your happy balance.
Why does it matter?
Having a well-balanced rod reduces fatigue, but I think also improves your casting. If you've ever had a well-balanced rod and an ill-balanced rod side-by-side, you know what a big difference it makes!
How well does your rod balance?