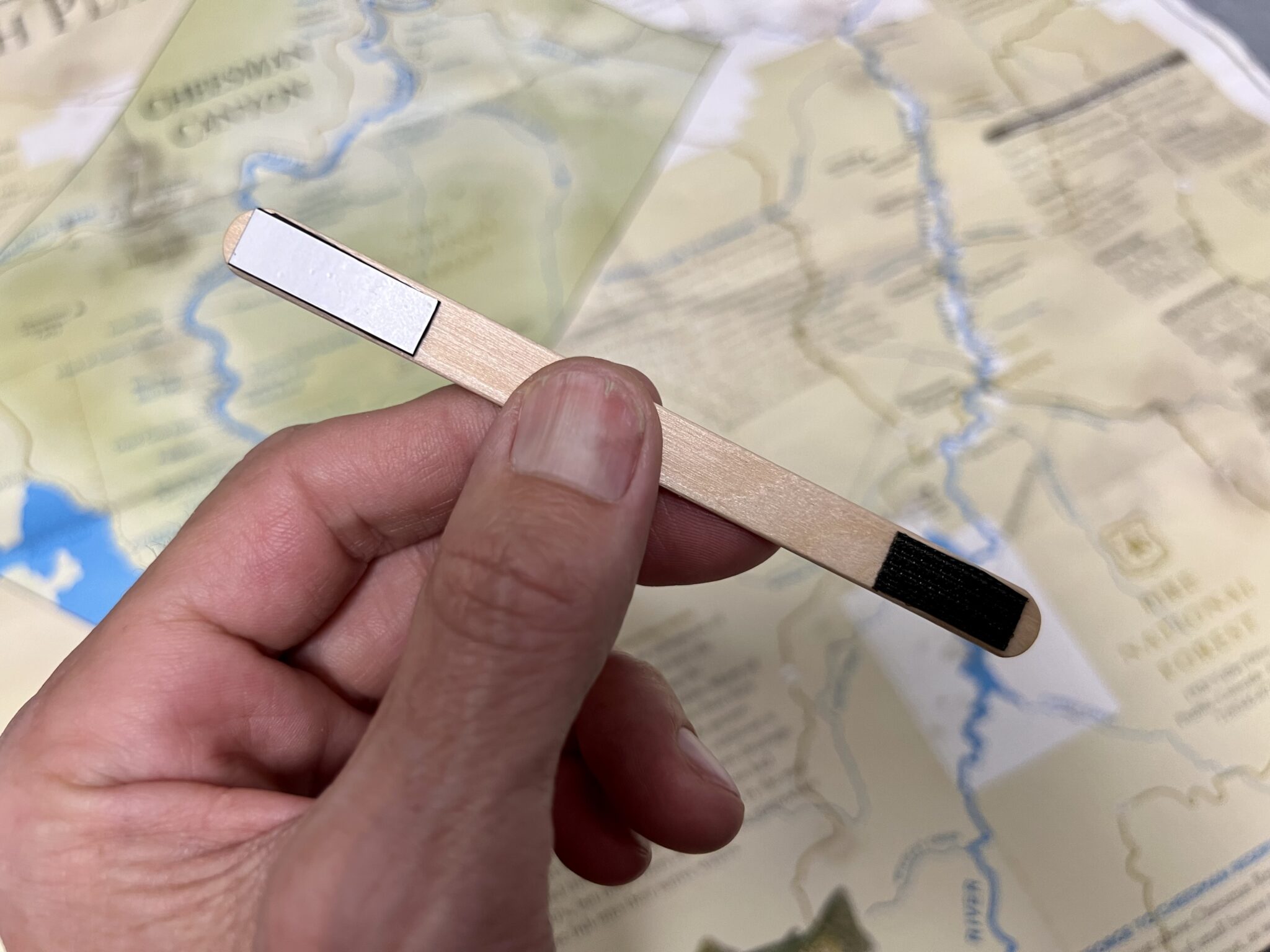 Sometimes, I find overlaps between tools I use at the tying desk and tools I could (and should) also use afield. Case in point: scissors. I used to trim materials from my flies on-stream to better suit the situation at hand using my tippet clippers. But I found that a small pair of tying scissors does a far superior job for little weight or space penalty (and better than the scissors on my Swiss Army Knife).
The same is true of this little DIY wand. It's a simple hack that tyers have been using for years: a popsicle stick with a patch of hook-side Velcro glued to it. It's used as a dubbing teaser to roughen up your fly and make it look "buggier". And it works better than many commercially available dubbing teasers.
Somewhere along the line, someone thought to add a small magnet to the opposite end–basically used to extract hooks from packaging or retrieve hooks spilled or dropped on the desk or floor (especially to hunt down those evil microscopic ones).
And voila! Now, it's a very clever multi-use tool at the desk. But, its not just for fly tying. In fact, it's just as useful streamside. Here are a few things I use it for …
Bring your Fly to Life
Of course, you use the Velcro end to roughen up your flies while fishing wherever you might want to give the impression of legs, antennae, gills, etc. Just lightly brush around the body until the fibers start pulling loose to achieve your desired effect.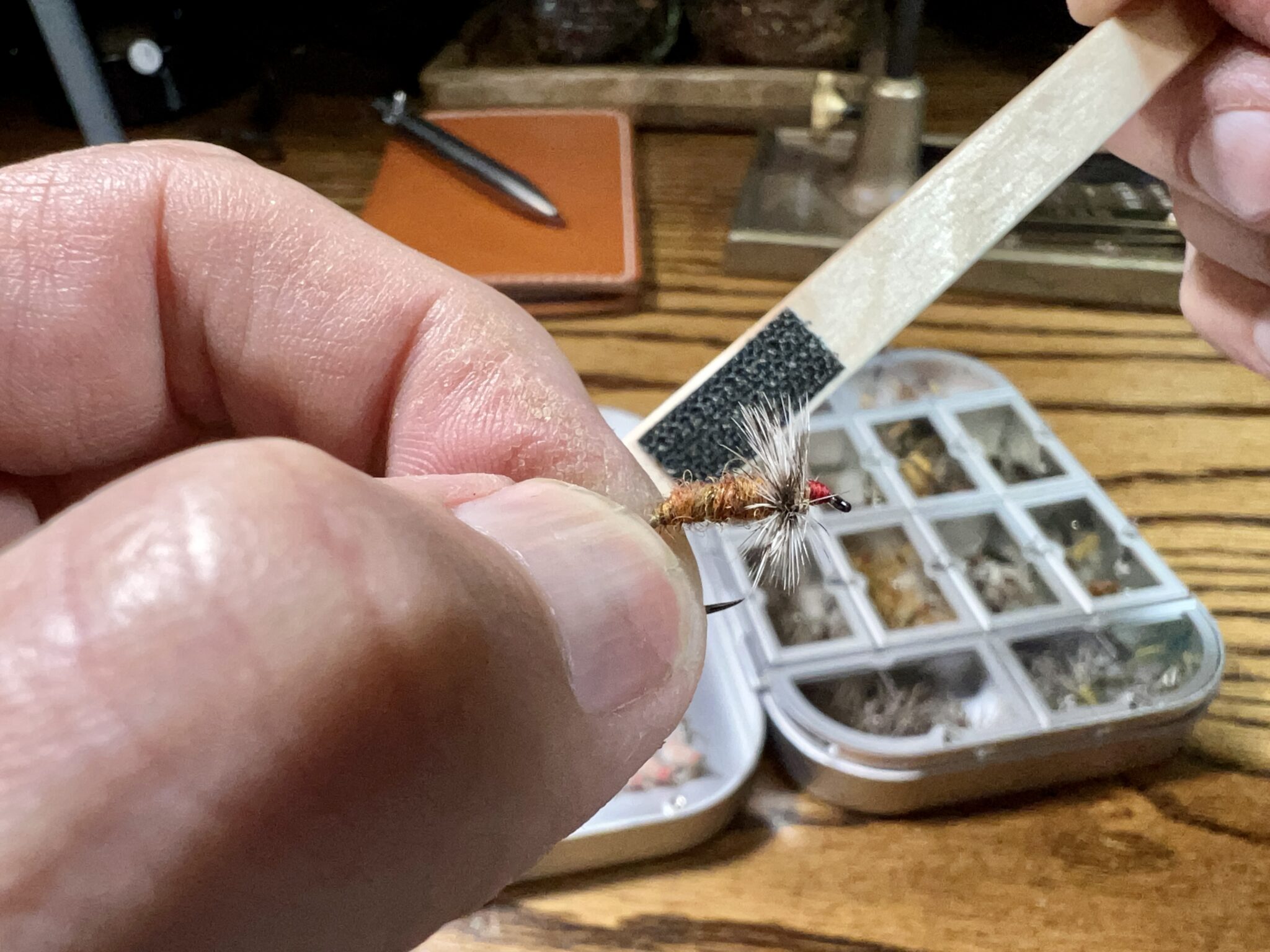 It helps to tease it out a little and get it wet first to see what it looks like and if you want/need to do it more. If you think some of the fibers are "too long", you can just give them a quick haircut (this is where those scissors come in handy). The resulting scraggly fibers of the dubbing will create a more translucent, "alive" look.
This works on any fly with a dubbed body, but is especially effective on Killer Bugs, Shetland Killers, or any shrimp/scud pattern.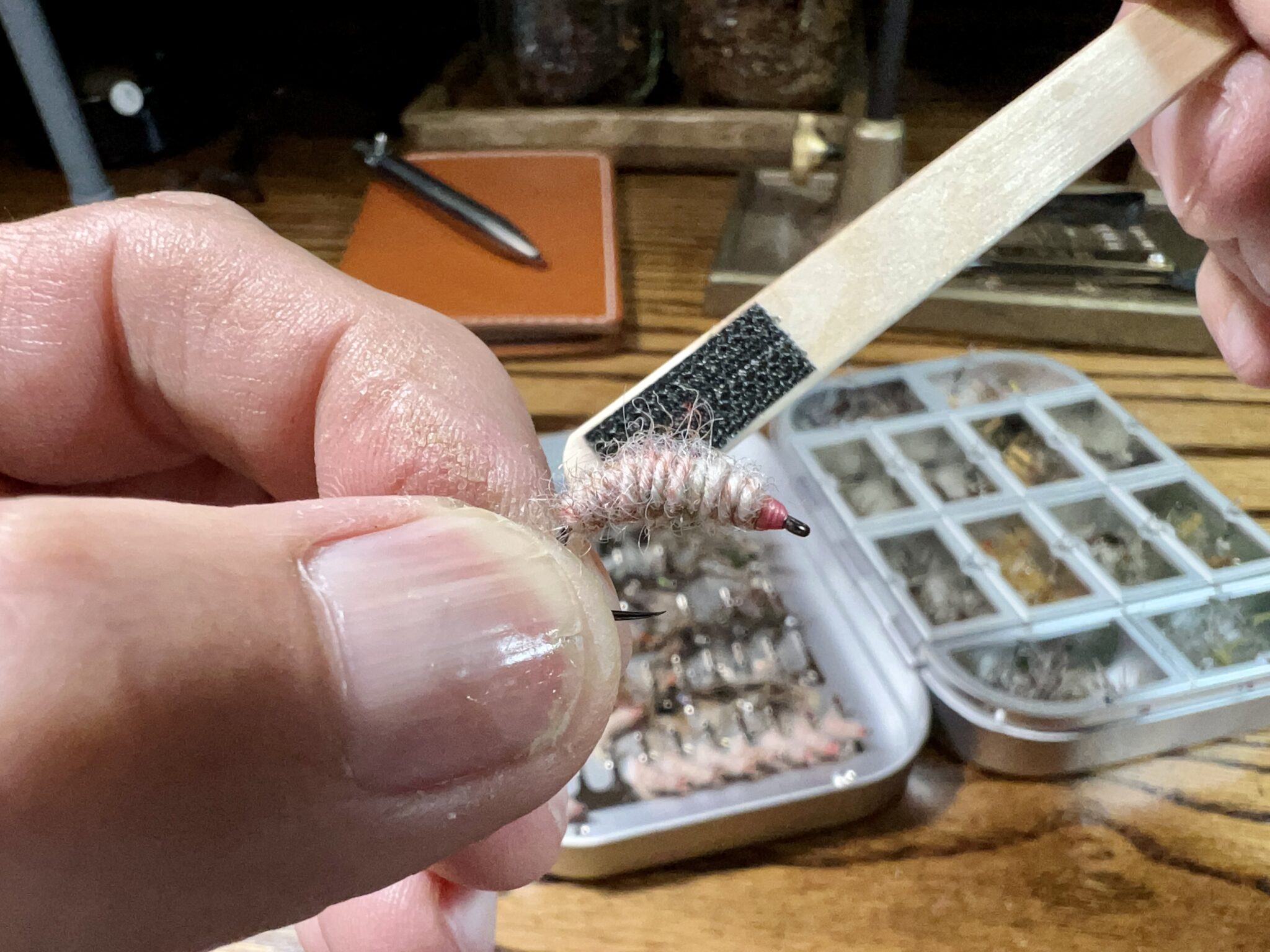 Securely Pluck you Flies
With the magnet end, you can pick out individual flies from your fly box without fear of dropping them or having the wind blow them away.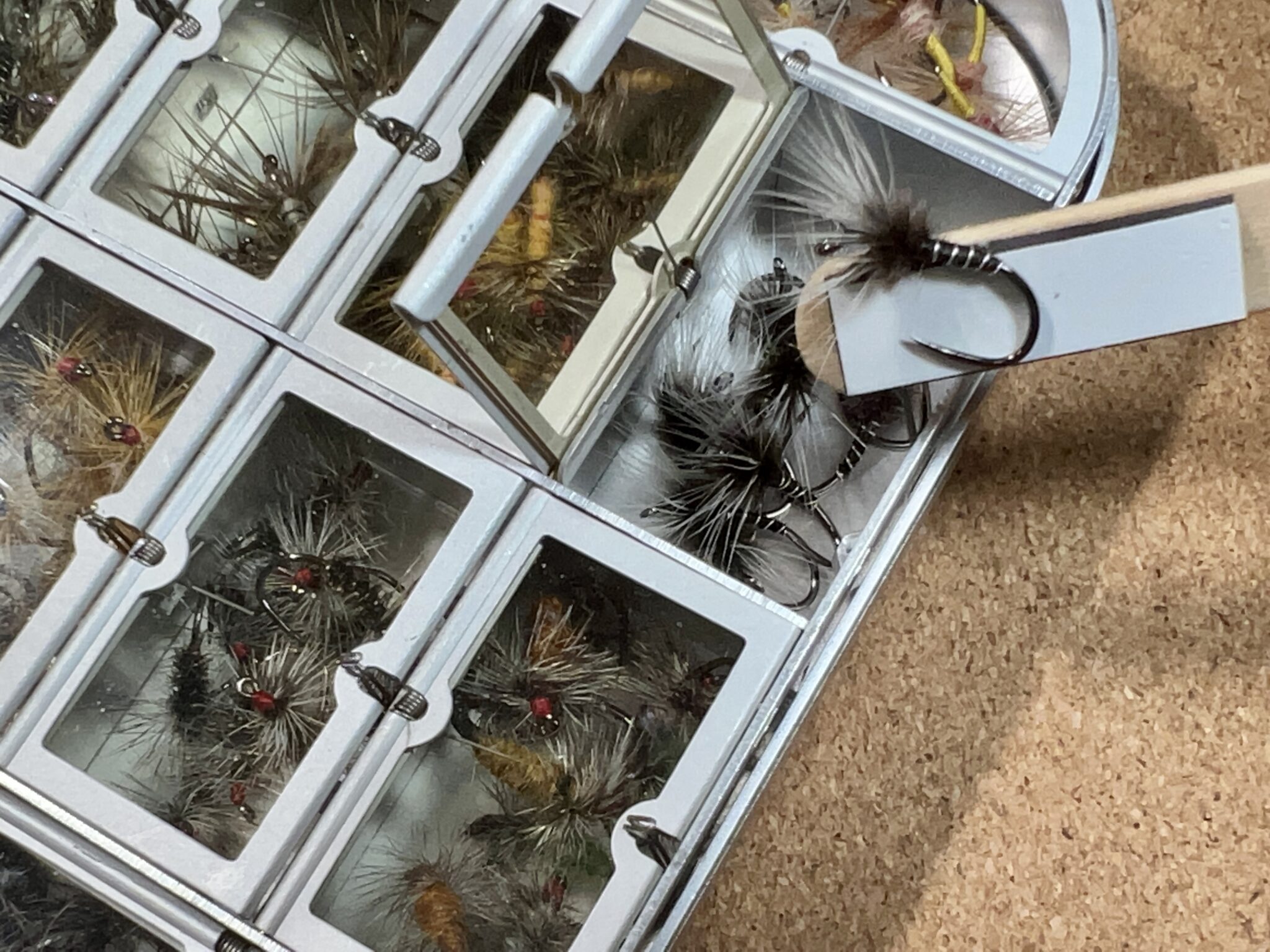 Thread your Fly
It also holds your fly to facilitate threading your tippet through tiny eyes.
Retrieve Dropped Flies
This magnet is a little small, but if you know the general area where your fly went AWOL, you might be able to pick it up with a quick sweep. This gives you a better chance of recovering flies against the camouflaged background of the stream bed or forest floor.
Overall, I use the Velcro much more than the magnet, but there have been a few times when I was glad it was there.
Make your Own
In about five minutes, you can make one of these yourself with things you probably already have in the junk drawer.
Hook-side Velcro. Just make sure you use either the self-adhesive kind or strips–not the Velcro straps which have hook on one side and loop on the other.
A popsicle stick (any size you like).
A flat magnet. I've always saved the little white magnets that come in Umpqua hook packs but you can use any flat magnetic strip or even a refrigerator magnet.
Super glue or a hot glue gun.
Scissors.
It's probably pretty obvious how to put it all together: cut the magnet and the Velcro to the desired size and glue each to opposite ends of the popsicle stick. That's it!
Now you have a very useful tool that weighs nothing and takes up no space in even the most minimalistic packs.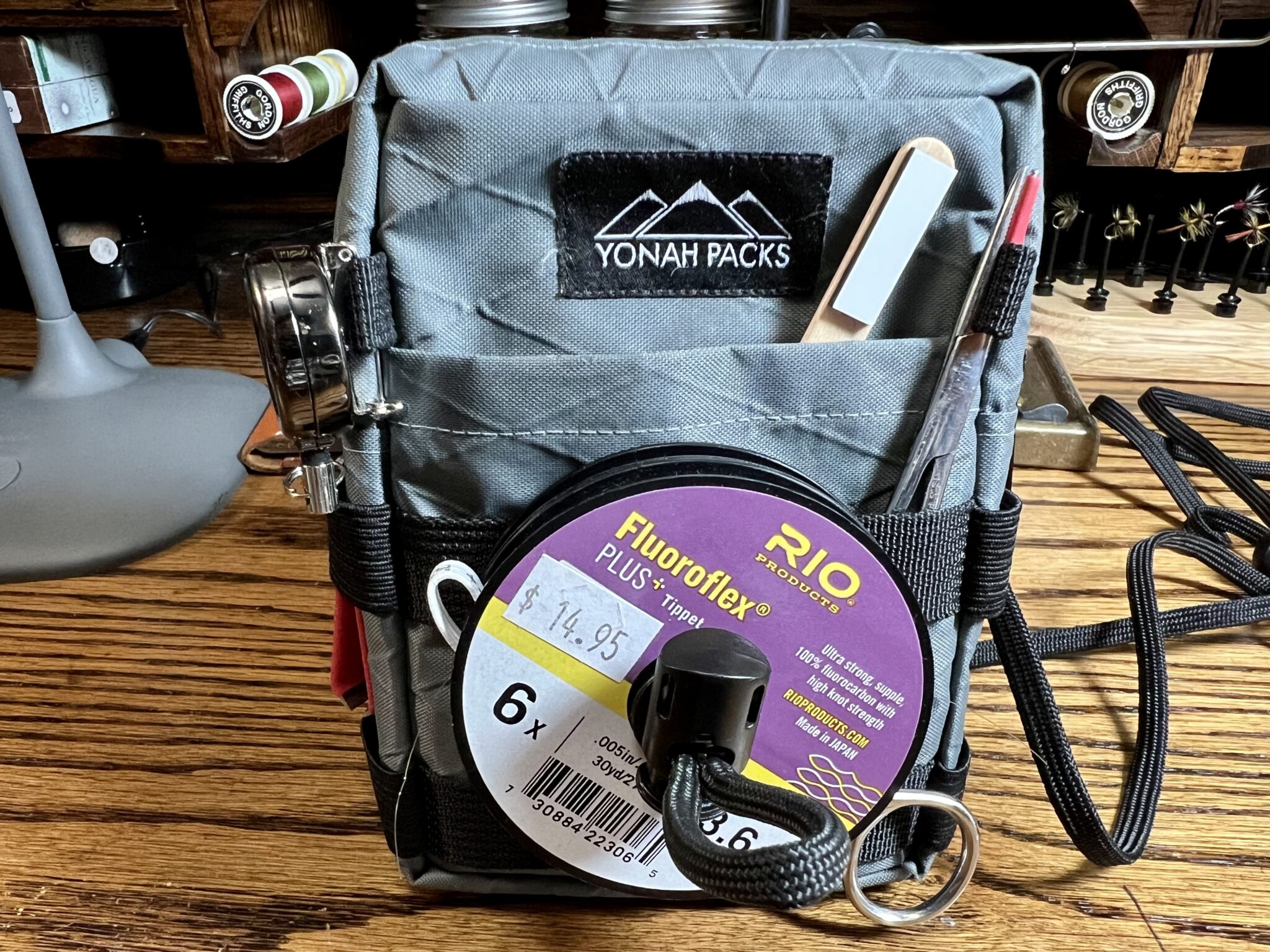 I actually tuck mine into a small sleeve pocket inside my Yonah Tenkara SImple Pack where it's always out of the way and inconspicuous, yet always at the ready.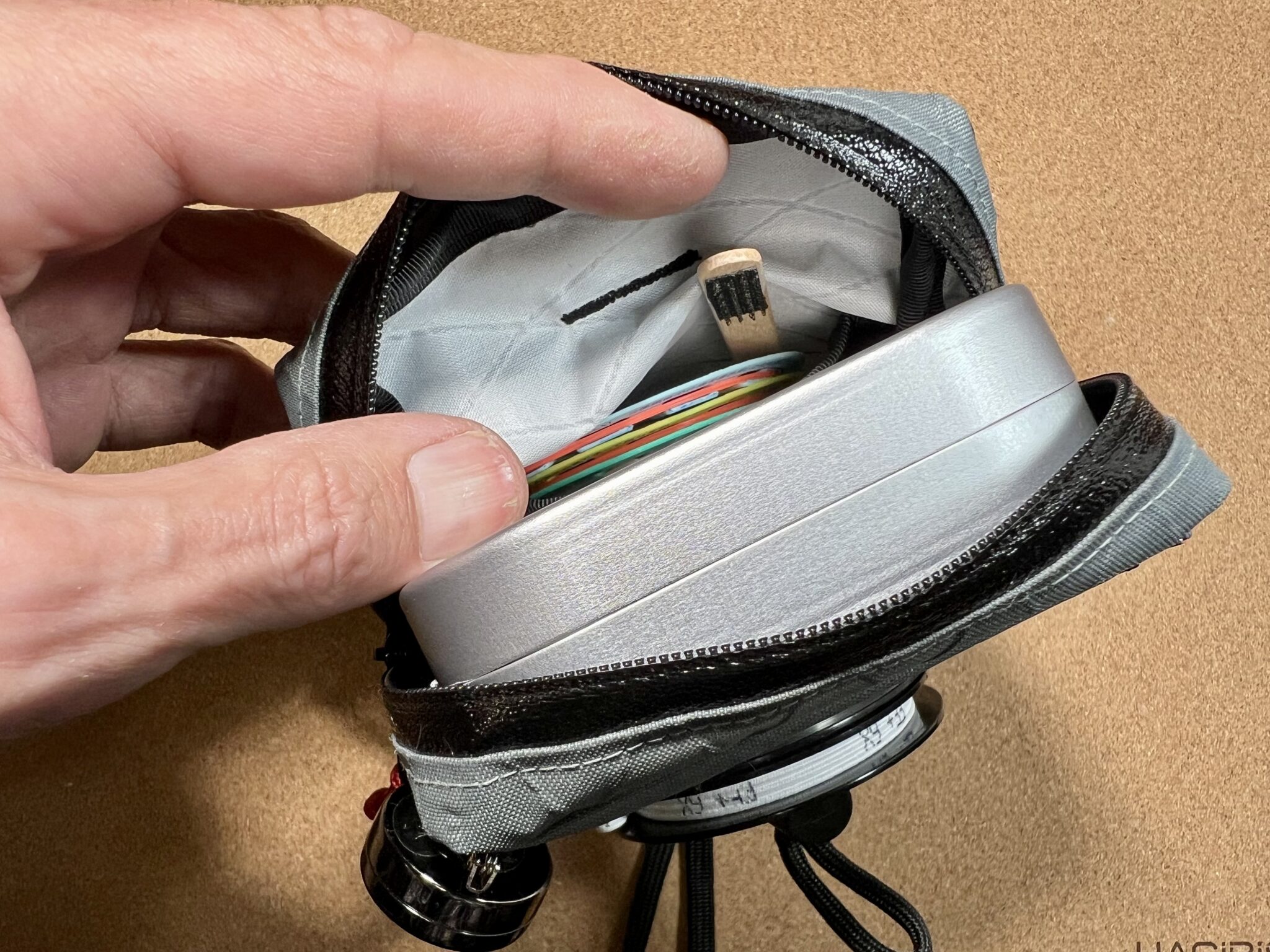 This "magic wand" is a very useful tool that both tyers and non-tyers will appreciate and is yet another example of the fly fisher's well-known knack for ingenuity.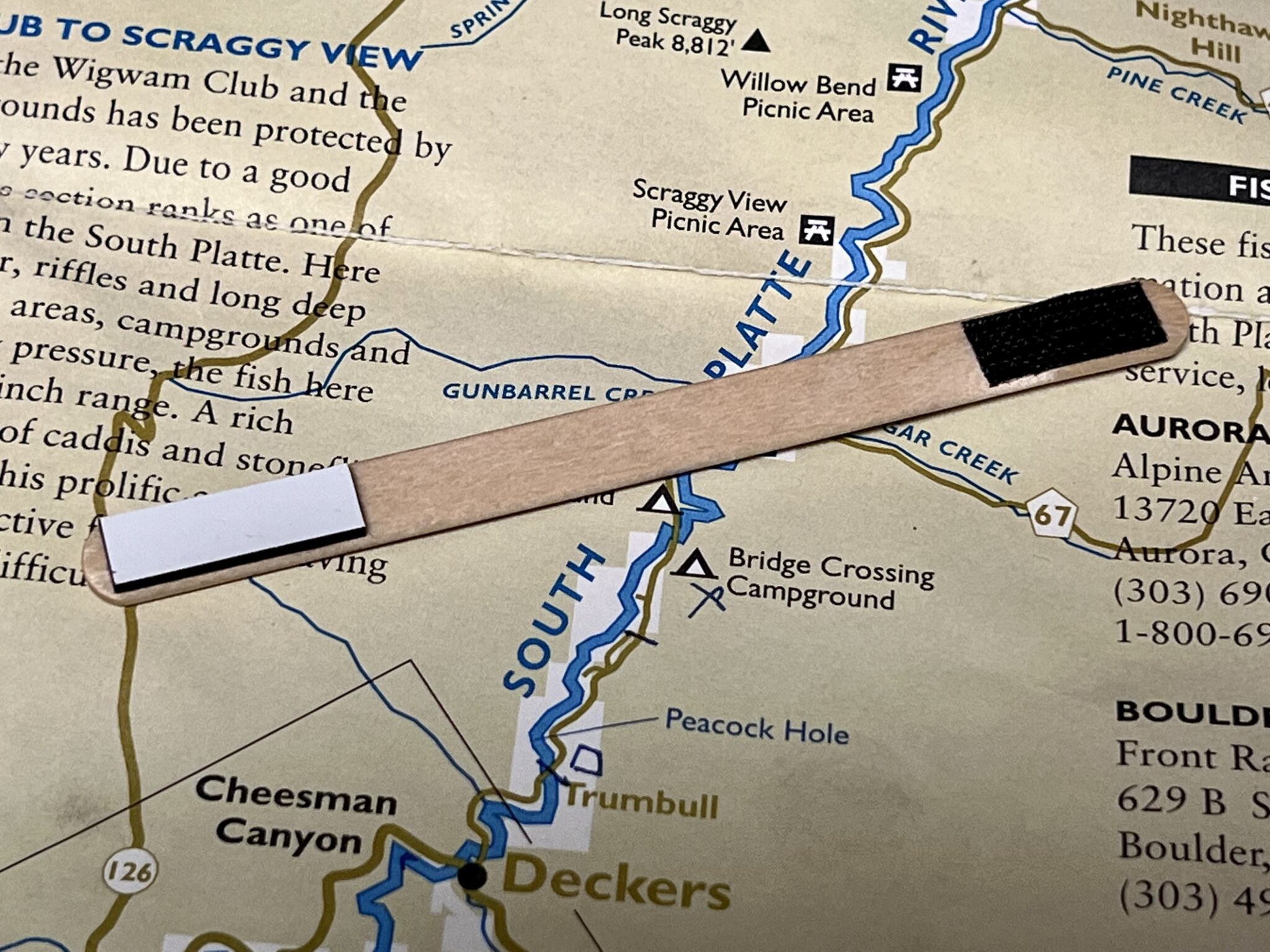 Do you "roughen up" your flies before fishing them? What's your technique?