After reading Mike's post about a tenkara rod rack over at Troutrageous!, I just had to drag myself over to Walmart to buy one (actually two).  Using my iPhone level app and a cordless drill, I had both racks installed in a corner of my man cave in about 10 minutes.
Of course, these aren't really "tenkara rod racks".  They're actually pool cue racks from a company called Sportcraft.  At about $9.50 a piece (including the mounting hardware) these make great wall mounted tenkara rod racks to display your tenkara arsenal.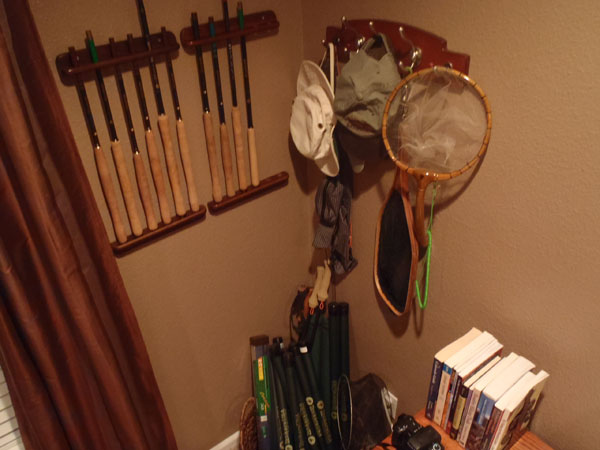 The only problem now is that two racks hold 12 rods and I've only got 10 rods.  So now, I need to get two more rods!
How do you store/display your tenkara rods?