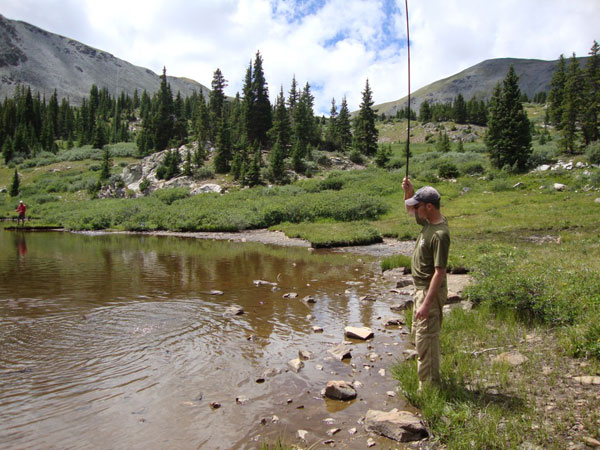 Chris Stewart of Tenkara Bum recently asked me to write an article about tenkara fishing in alpine lakes for his site.  It's not a comprehensive guide but hopefully, it will get some people thinking about trying tenkara beyond small streams.  Click here to read Tenkara Fishing in Alpine Lakes.
Some of you might know that a while back, I wrote a more generic post on tenkara lake fishing.  There is some crossover in the information but it might be worth a read or a revisit if you want to extend your tenkara repertoire to stillwaters.
Like this article? You might also like these ...