I just got my Tenkara USA Yamame and wanted to share my initial impressions.  Keep in mind, I haven't fished with this rod yet but I've cast it and gone over every detail of its workmanship.  I will have more info. after I've had it on the water but from what I can tell so far, the Yamame is a winner.
I knew that the Yamame was billed as a "big fish" rod before I got it, but I wasn't prepared for just how stiff it really is.  The 7:3 action is very fast and my immediate reaction was that it's the "flippin' stick" of the tenkara world.  If I were to go for large trout, or wanted to cast larger flies for bass, this would be the rod I would choose.  I've been fishing my Ito lately and so the fast action of the Yamame took a little readjusting to.  The action is crisp and anyone who wants tight loops, more accuracy, and a faster casting stroke will appreciate the Yamame.
The handle is a very comforatble 10.5″ high-quality cork with a nice red accent wrap above the winding check.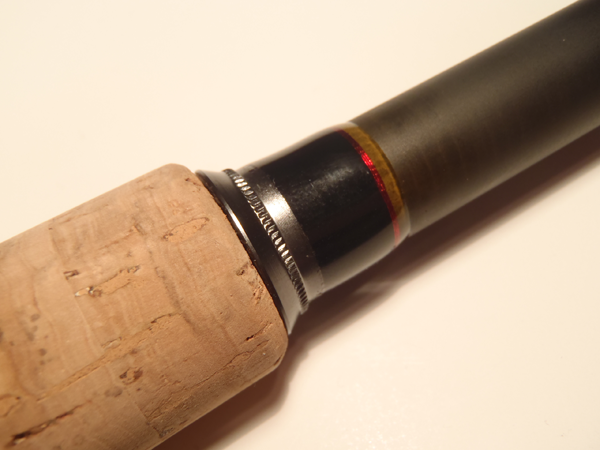 The blank is a matte finish (to reduce glare that might spook fish and the lettering is a beautiful gold color that compliments the rod very well.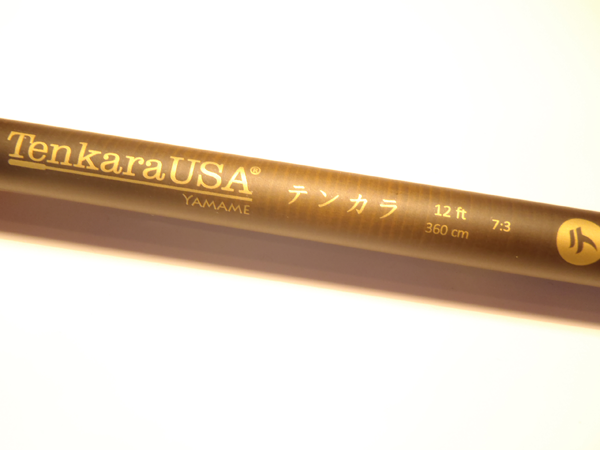 Unlike most other Tenkara USA rods, the end cap is black rather than silver.  Perhaps this is another design decision to make the rod stealthier.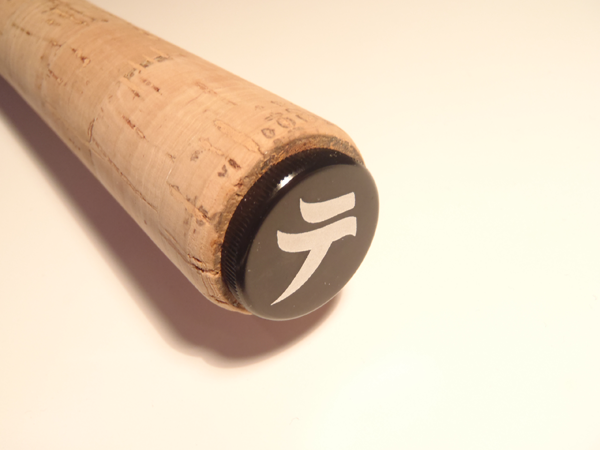 Another departure from the rest of the Tenkara USA lineup is the black, rather than red, lilian.  To me, the color is irrelevant but one small nitpick was that the lilian is shorter than my other Tenkara USA rods.  I don't know if that's by design or just a manufacturing inconsistency but I found it a little more difficult than usual to tie the stopper knot and still leave enough of a tag end to pull on when detaching the line.  I would like to see another centimeter on the lilian.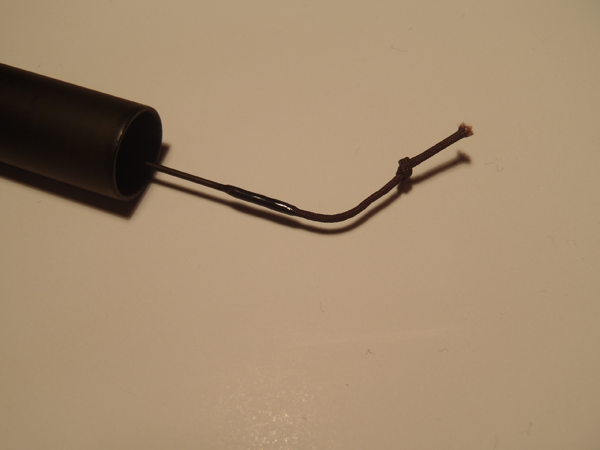 A nice change from earlier T-USA rods I noticed was that the obnoxious "lightning and power line warning" sticker has been replaced with a much subtler warning that is printed directly on to the blank.  I'm a person who hates trying to claw stupid warning stickers off of things and feverishly scrubbing the adhesive residue off so this was a welcome change.  Sure, you won't be able to completely remove the warning, but at least your hands won't smell like Goo Gone for a week!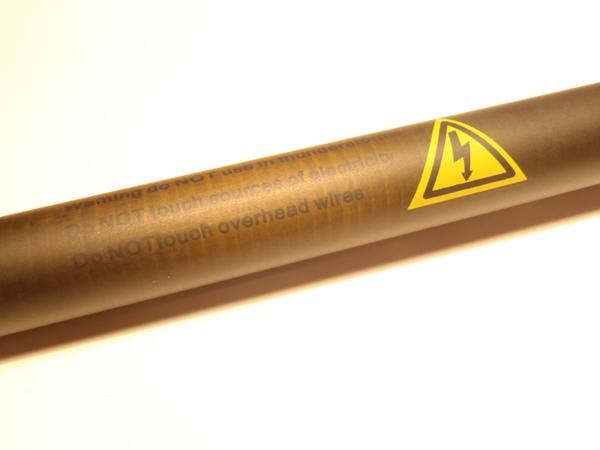 The signature wooden rod plug of Tenkara USA rods also looks to be redesigned with a slightly different rubber insert that is very tight fitting and forgoes the cross-shaped "split" that my other rods have.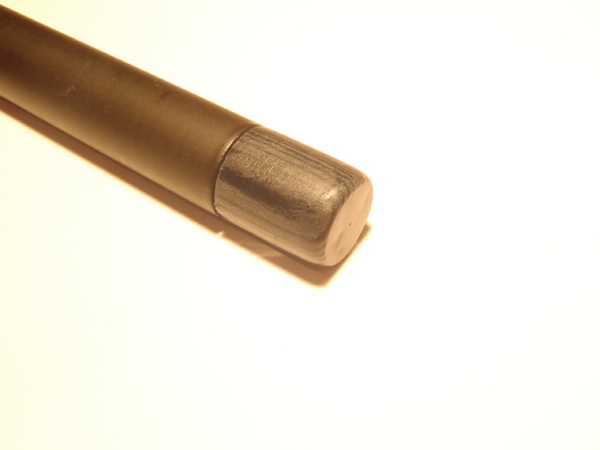 All in all, I'm very impressed with the design and finish of the Yamame.  Even without having it on the water yet, I can tell this will be my rod of choice when pursuing big fish or casting big flies.  While I mostly go after small fish in small streams, I felt the need to have this rod in my arsenal for the rare occasion that I get to target some bruisers.  And from what I've seen so far, this is the tenkara rod to tame them.  More to follow…