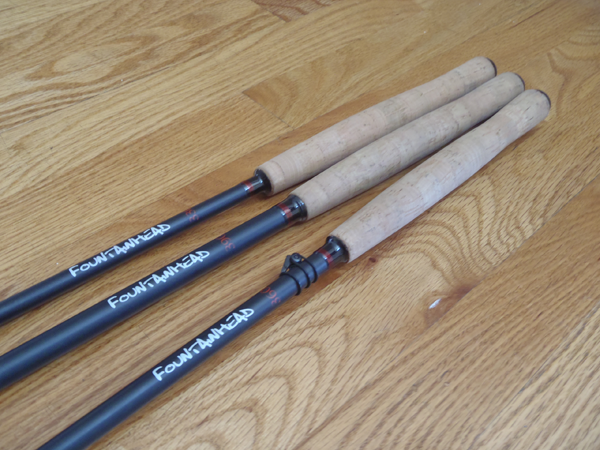 I was recently able to test out the Stone Fly series of rods from Fountainhead and was actually surprised by the quality.  By the price, you'd think that they are low end rods–and they are.  But in this case, "low end" doesn't  mean "poor quality".  Here are some of my basic observations about this line of rods…
First, let's get some specs out of the way.  I tested all three models in the line.  According to Fountainhead's website, these are the specs for each model:
330 Fountainhead Tenkara Stone Fly Rod
8 segments
2.7 oz    5:5 action
Open length : 11′  (330 cm)
Closed Length: 20.5 "  (50 cm)
360 Fountainhead Tenkara Stone Fly Rod
9 segments
3.2 oz  6:4 action
Open length : 12′  (360 cm)
Closed Length: 20.5″  (50 cm)
390 Fountainhead Tenkara Stone Fly Rod
10 segments
3.8 oz 7:3 Action
Open length : 13′  (390 cm)
Closed Length: 20.5″  (50 cm)
Action
To my surprise, these rods actually cast very well.  In general, they're a little stiffer action than I prefer (especially the 7:3 390 model) but I have to say they cast a lot better than I thought.  While the 330 is ranked as a 5:5, it felt closer to a 6:4 in my opinion (even though it clearly looks like a 5:5 on Fountainhead's website).  Since I'm used to fishing slower action rods, I did have to adjust my casting stroke a little to adapt to the rods' actions.  But anyone who likes faster actions would probably feel comfortable casting them right off the bat.
Hardware & Finishing Touches
These rods won't win any beauty contests.  They're very spartan and that's undoubtedly what helps keep the price down.  If you're looking for the sexy finishes and details of Tenkara USA rods, you won't find them here.  What you will find is a stripped down fishing tool that is more concerned about working than looking pretty.  The finish is a matte black that won't give off rod glare.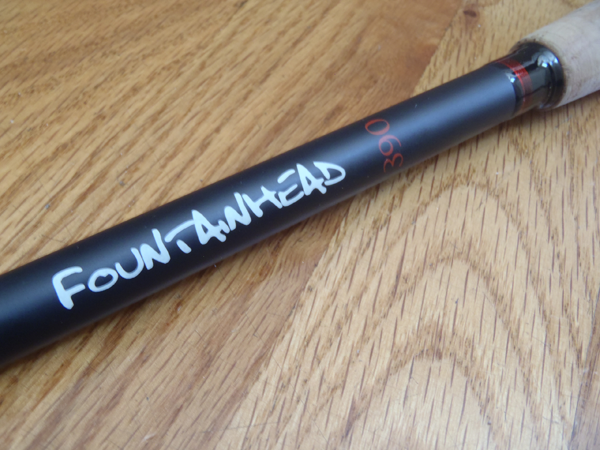 The handle is a comfortable shape and seems like decent quality cork.  After inspecting all three rods, I didn't find a lot of filler.  It's a  typical reversed half-wells style contour with a slight bulge at the bottom if you prefer to grip your rod there.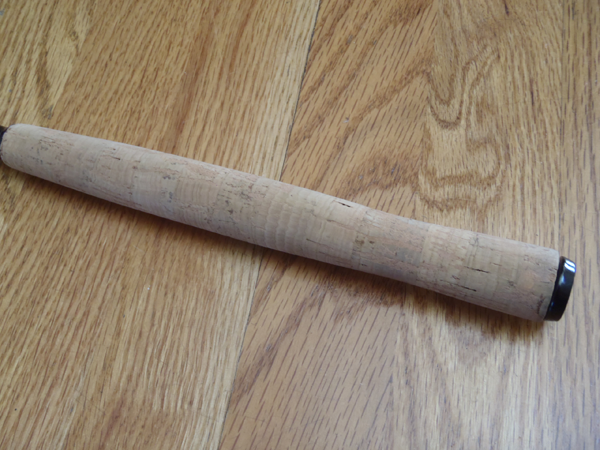 I was kind of shocked to see that the lilian is attached to the rod with a rotating metal swivel.  This is a feature normally found only on premium tenkara rods.  Some say this increases tip breakage while others say it improves casting and eliminates line twist.  I don't have enough experience to weigh in on this but thought it was worth mentioning.  UPDATE: The models I tested were older and apparently the new models have the lilian attached directly to the rod without the pivot.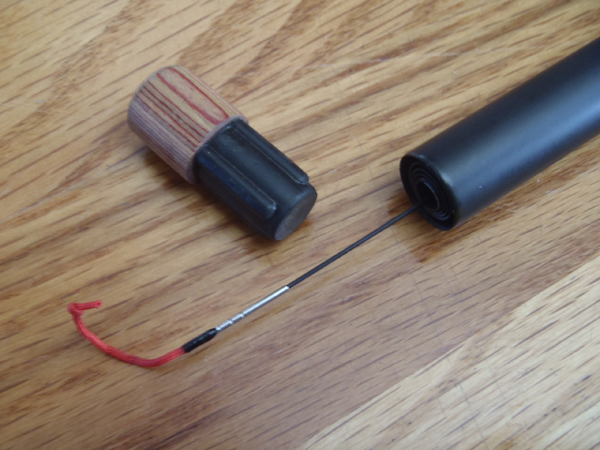 The end cap is metal (I hate plastic ones) and features a coin slot for easy tightening and loosening as well as a drain hole.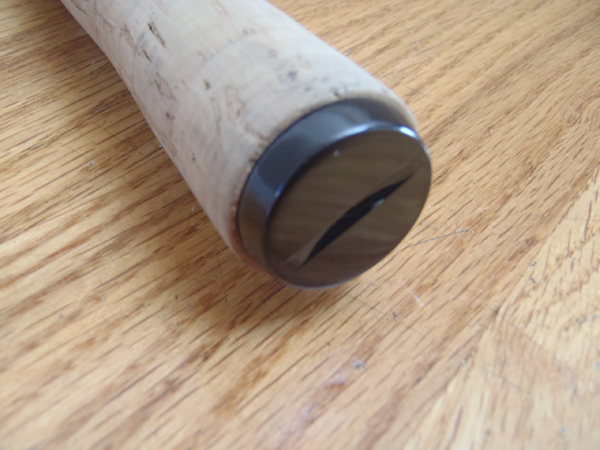 While the rods are pretty stripped down aesthetically, they managed to get a few nice touches in there.  Here is a close up of the winding check with some red accent wraps.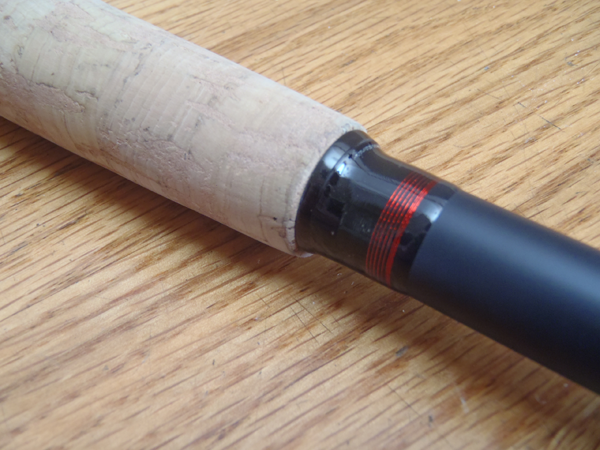 Conclusion
While I still think Tenkara USA rods offer the best combination of quality and value, I can see a niche for these rods.  Kids, people on a limited budget, or even an experienced tenkara angler who just wants and inexpensive backup or loaner rod would find the Fountainhead Stonefly series a good option.