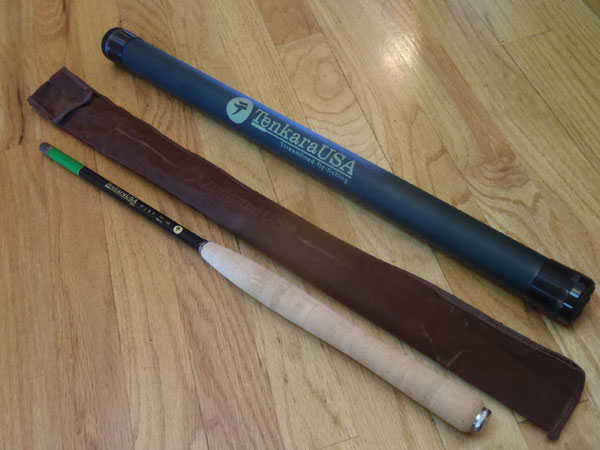 I'm not sure how it happened but somehow over the last two years I've been fishing the Tenkara USA Ayu, I haven't done a review.  Maybe it's because I've always considered it such an staple tenkara rod  that it was easy to overlook.  Sometimes, the most obvious things are the easiest to miss.  But, a review is long overdue.  And the timing is perfect since I recently got the latest version of the Ayu to replace the one I've been using all this time.  So, without further ado, here is why I love the Ayu…
When I first started tenkara, like many converts from western fly fishing, I preferred faster action rods.  But the more I studied how the tenkara masters cast, I began to realize that slower and medium action rods actually cast much better using the tenkara 12 O'clock / 2 O'clock casting stroke.  I was used to using 6:4 action rods and the Ayu was the first 5:5 rod I tried.  At first, I thought it was "too slow" but this was because I was trying to cast it like a western rod (double hauling doesn't work too well on a tenkara rod).  Once I slowed it down and cast with my arm closer to my body, I found casting to be not only effortless, but more precise.  The Ayu was the rod that taught me this and ever since then, I have become an advocate of "softer" action rods.
Without going into a discussion about the semantics and intricacies of describing rod action with adjectives like "fast", "slow", "soft", "stiff", etc., I will just say that while a 5:5 action might seem "slow" the rod is actually very crisp and responsive in the hand.  I might even use the old cliche that, "it feels like a natural extension of your arm".  I like to fish the Ayu with a #3.5 or #4 level fluorocarbon line but it will also cast well with a traditional, furled line if that's what you prefer. And with a 13 ft. length, there's no surprise that many consider the Ayu to be the most versatile rod in the Tenkara USA lineup.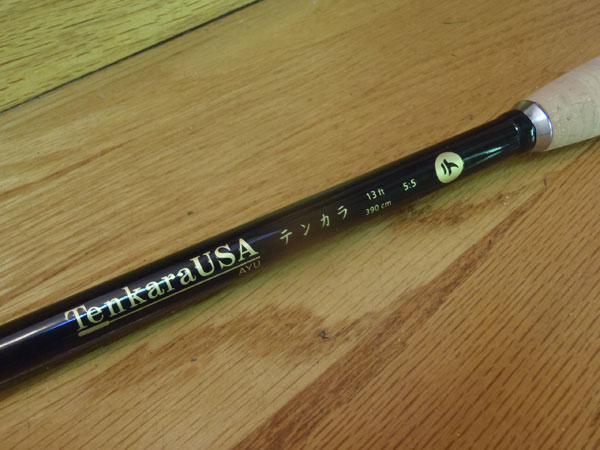 A quick note about soft rods…one of the first concerns people bring up when initially exploring tenkara is the ability to land large fish.  It's a fair question seeing as tenkara rods look delicate at first glance.  I mean, look at that thin tip, right?  But if you stop to consider the physics, soft rods actually protect tippets much better than stiff rods.  You get more of a cushioning effect that takes the strain off of delicate tippets.  While I haven't landed any monsters on my Ayu, I know people who have and would attest to it's fish fighting abilities.  And as for the tip, I once personally witnessed Daniel Galhardo (Tenkara USA founder) grab the tip of the Ayu and bend it into a half circle, touching it to the rod blank without breaking.  While I certainly wouldn't recommend doing this (for fear that Daniel might send the tenkara yakuza after me), it is a testament to the deceptive strength of the seemingly delicate tenkara rod tips.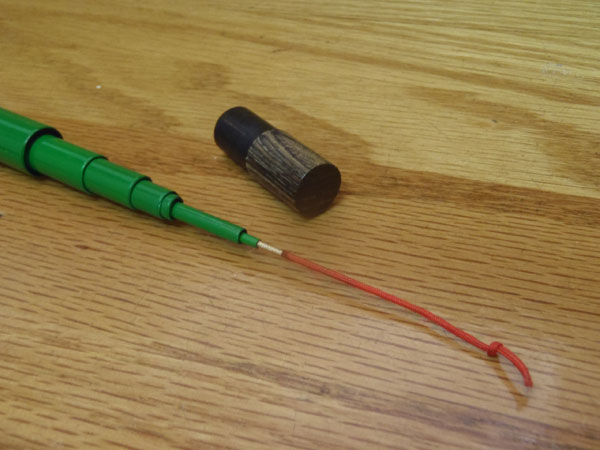 The original Ayu had a straight handle and while it never bothered me, I much prefer the new contoured handle.  When gripped in the middle of the handle, it's more comfortable and the rod balances nicely.  But there is also a slight swell near the base of the rod that you can grip if you want to extend your reach a little bit.  I also feel the quality of the cork is better than the original rod with minimal filler. New handle (top) and old handle (bottom) …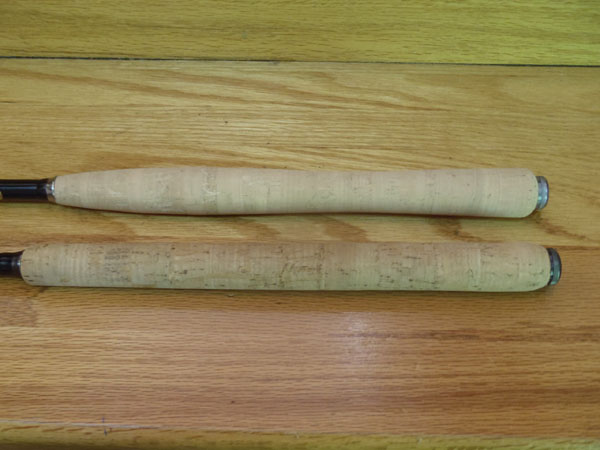 Aesthetically, the rod is not much different from the previous version.  It's a black blank with beautiful green accents and gold lettering.  The green accents make the rod unmistakeable on the water and I can easily spot someone fishing an Ayu from fifty yards.
As with all Tenkara USA rods, the Ayu comes with an aluminum rod tube and rod sack.  I rarely use the tube or sack since I consider tenkara rods to be self contained but these are nice touches that most other tenkara rods (both here and in Japan) don't come with and you'll definitely appreciate them when travelling.
This might sound (pun pending) like a small detail but one new feature I'm really excited about is the addition of a rubber bumper to the inside of the Ayu's end cap.  Anyone who has collapsed their rod to move to another spot knows the "clankity clank" sound the segments make inside the handle as they repeatedly slam into the inside of the end cap.  This bumper eliminates that.  If you shake the old Ayu next to the new one, it sounds like a maraca.  What a delight it will be to hike to my next spot without that obnoxious racquet!
Another benefit to this feature is that excessive vibrations and jolts can damage rod blanks over time by creating small fractures in the carbon fibers.  With this cushion, it's comforting to know that I'm not giving my Ayu "death by a thousand cuts" with every step I take along the trail.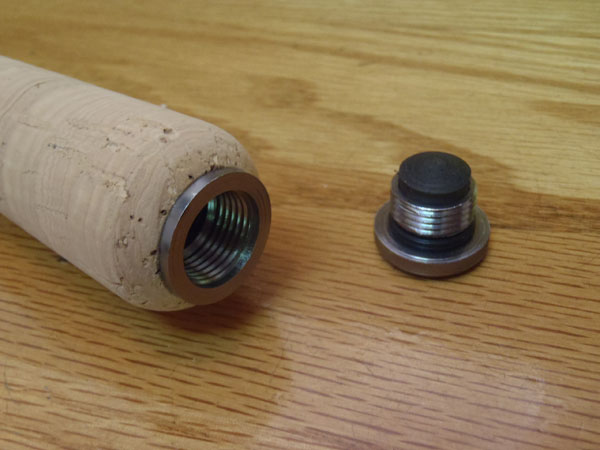 The Ayu is a good all around tenkara rod and I would have no hesitation recommending it to beginners or experts alike.  With a responsive action, versatile length, and great ergonomics, I can't imagine many trout fishing situations the Ayu couldn't handle.  Whether you're just getting into tenkara or are looking into exploring "softer action" rods, you'd be doing yourself a disservice to not give the Ayu a serious look.
Like this article? You might also like these ...