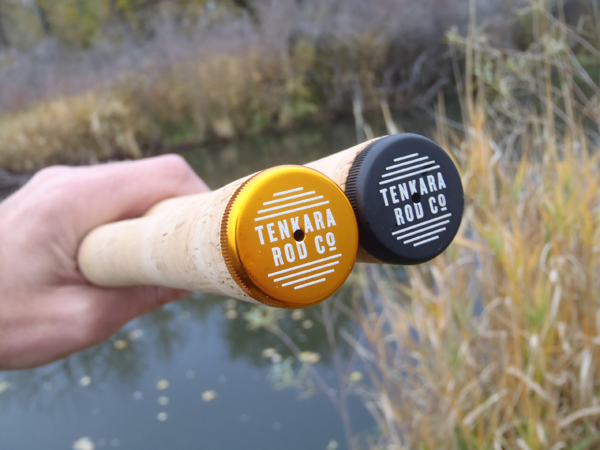 Ever since Tenkara Rod Company launched their wildly successful Kickstarter campaign, I've been eager to get their rods on the water.  Today, I finally got the chance to field test their two initial rod offerings:  the Sawtooth and the Teton.  Here is my side-by-side comparison from unboxing to stream.
The Sawtooth
Open Length: 12ft (360 cm)
Closed Length: 20 inches
Segments: 9
Handle Length: 11.25 inches
Weight: 3.2 oz
Action: 5:5

The first thing that struck me when I opened the box was the rod tube. It's a very sexy black tube (appears to be nylon) with a nicely machined aluminum end cap. Notice that "end cap" is not plural. That's because unlike many tenkara rod tubes, this one does not open at both ends. This doesn't really matter to me since I don't use rod tubes but I thought it was worth pointing out. The inside of the end cap is cushioned for added protection. Both the Sawtooth and the Teton come with the exact same tube and black rod bag.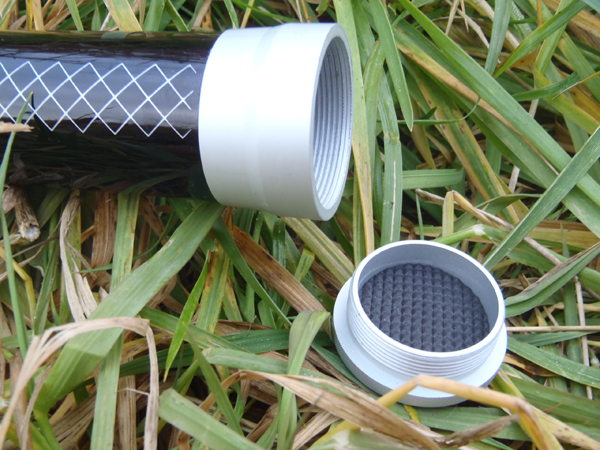 The second thing that struck me upon pulling the Sawtooth out of its rod bag was that it looks like no other tenkara rod I've seen. The blank is alternating brown and orange bands that are really beautiful and reminiscent of a fiberglass rod from the 70s.

The handle section features a nice fish graphic and the Tenkara Rod Co. logo. Surprisingly, the length and action of the rod are not printed on it. I found this to be an odd omission, but with such a unique look, this rod will be instantly recognizable on the water.
For hardware, the Sawtooth is decked out with a really nice knurled orange aluminum winding check and end cap.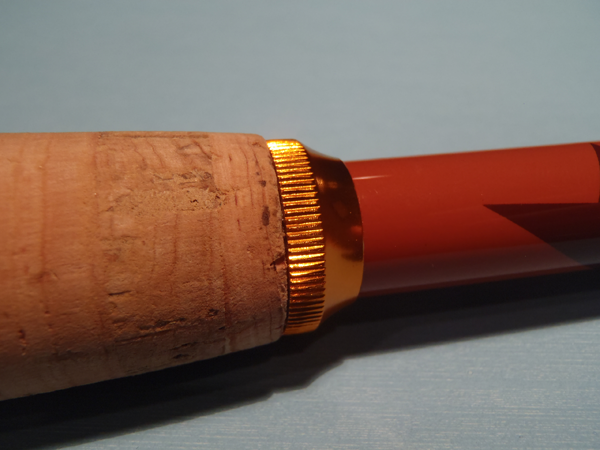 In Tom Davis' review of the Sawtooth, he pointed out a design flaw in the end cap. There is a drain hole in the center of the cap that can allow the tip section of the rod to slide out, potentially leading to breakage. See Tom's photo here. But on my rod, it looks like they've corrected the problem. Mine has a rubber cushion that not only blocks the tip section, but also dampens the noise the collapsed segments will make during transport. It's nice to see that they took Tom's feedback to heart and corrected the problem so quickly.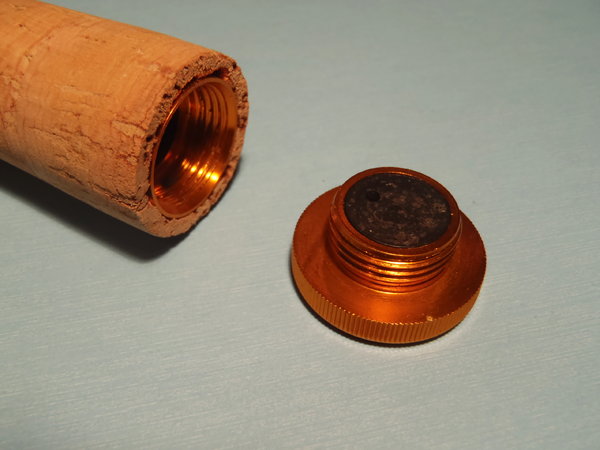 The rod plug is nothing special–just the ubiquitous wood and rubber plug. But the tip has a rotating swivel to reduce line twist (and it seems it does).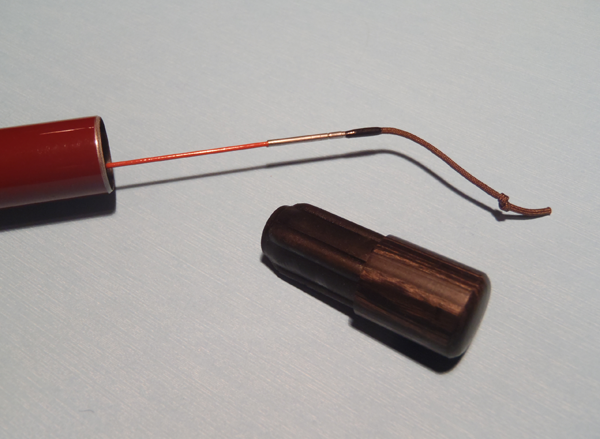 The handle is a decent quality cork grip that is slightly contoured. It's comfortable when gripped in the middle or near the winding check, but not so much when gripped right at the end of the handle since there isn't a bulge there.
In Tom's review, he also states that while the rod is rated a 5:5, he considers it to be more of a 6:4 and I'm inclined to agree. It doesn't flex easily into the middle of the rod the way other 5:5 rods I've tried do. Instead, it loads more in the 6:4 range. However, it will flex into 5:5 with enough load so I might call it a "stiff" 5:5 or a "soft" 6:4. Once again, the Japanese rod rating system confuses more than it clarifies.
I used the rod with #3 and #4 level lines and the company's own 13 ft. furled line (reviews on those to come) and it handled them all well. Casting was accurate and the rod loaded well even with the lighter #3 line (though I was using a16 ft. line so the extra mass probably helped). And, the rod feels fairly light in the hand.
Tenkara Rod Company's website doesn't have a lot of information on what this rod is "supposed" to be, but if I were to summarize it, I'd say it's a good rod for small to medium sized fish. While not a true 5:5, that doesn't mean it's not still fun to land small fish. It still has plenty of bend to make small fish fun, yet protect tippets on larger fish.
The overall action is smooth and I had no problems making accurate casts. The tip is soft enough to load and unload easily yet recovers well without a lot of tip bounce at the end of the cast. I will point out that I only tried the rod with unweighted flies so I cannot attest to how it fishes with weighted flies.
The Teton
Open Length: 12ft (360 cm)
Closed Length: 20 inches
Segments: 9
Handle Length: 11.25 inches
Weight: 3.2 oz
Action: 6:4

The Teton is a more humble looking rod than the Sawtooth. It has a black gloss blank with silver bands at each section and looks more high tech than the retro-looking Sawtooth, even though it shares a lot similarities. I'd even go so far as to say that apart from the colors and graphics, the rods are identical looking.
The handle section has the company's logo and a graphic of a fish wrapped around a rod a la the AMA logo. Again, it lacks a printed length and action.
It comes with the same rod tube as the Sawtooth, and the handle, winding check, and end cap are the same (though they are finished in a black matte coating rather than a shiny orange).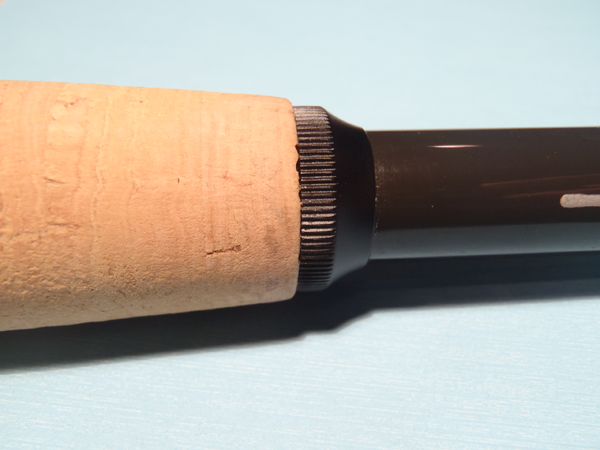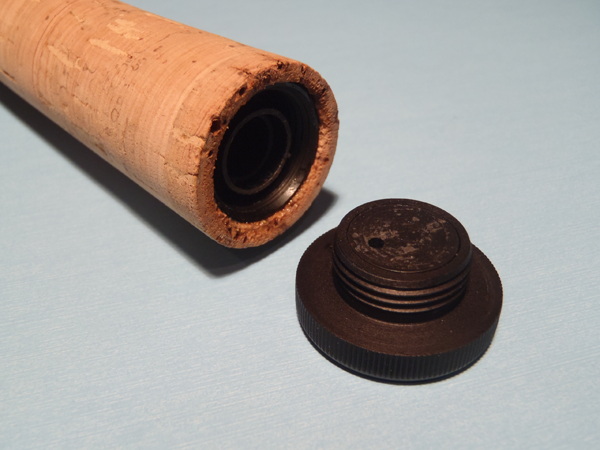 It also has the same swivel tip and rod plug.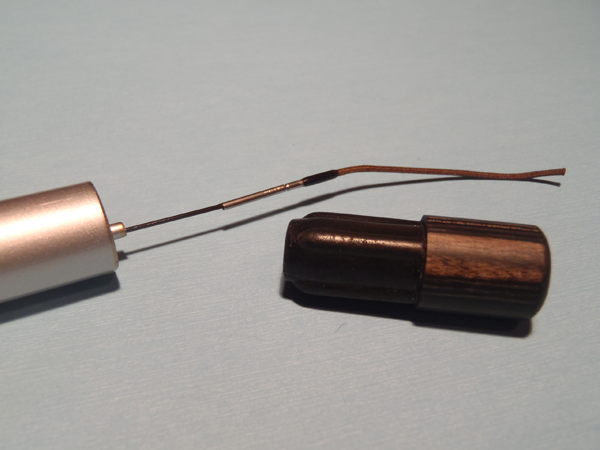 In casting the Teton, I can say it's a true 6:4. Even when trying to overload the rod, I couldn't get it to easily bend into the 5:5 position so I'd say it's rating is accurate. Like the Sawtooth, it casts well with #3 and #4 level lines and the furled line I mentioned above. I think some would find it easier to load with a #4 or #4.5 line than a 3 though. This rod reminds me of a 12 ft. version of the now discontinued Tenkara USA Ayu II, though it feels a little lighter in the hand.
The Sawtooth vs. the Teton

So, the big question is, what's the difference?  The answer is "not much".
If the Sawtooth were more of a softer 5:5, then I think there would be enough difference to easily distinguish these two rods. But to me, the actions are so similar that I think a beginner probably wouldn't notice much of a difference. An experienced angler would, but it would be a nuance. I'd like to see Tenkara Rod company soften up the action of the Sawtooth to more clearly offer two distinct actions. The Teton is good as it is and I think they'd only have to tweak the Sawtooth a little to make it a different rod. Neither rod is bad mind you, they're just too similar in my opinion making it difficult to choose between them (though if I had to choose, I'd go for the Sawtooth for it's slightly slower action and nice aesthetics).
Conclusion
Overall, I'd give Tenkara Rod Company's initial product offering a B+. They hit the mark in some areas, they missed it in others. While that's to be expected in a first run of any product, they've already proven their agility at fixing design shortcomings and taking feedback from the tenkara community to better their rods so I have faith they'll continue to refine their rods. The company is still in its infancy meaning there's plenty of road ahead to innovate and retool. But in the meantime, the've come out of the gate with a pretty solid lineup that should help them grow their business and offer new products. And I will be waiting on the sidelines to see what those are.
To purchase a Sawtooth or Teton and to learn more about the company, visit the Tenkara Rod Co. website.