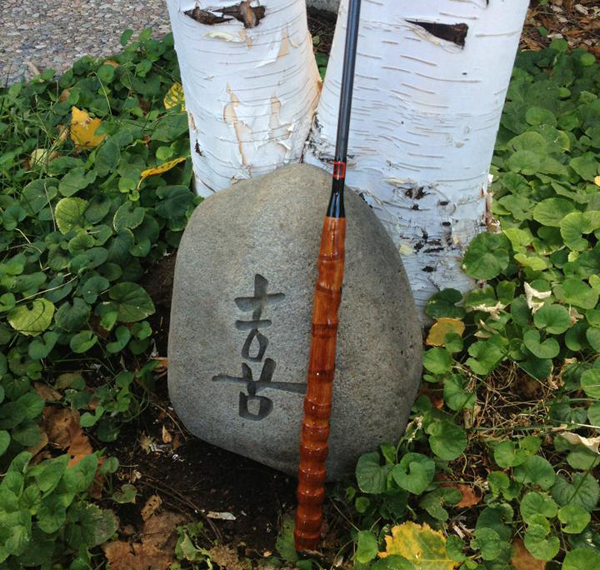 In his book Purple Cow, Seth Godin wrote the following:
While driving through France a few years ago, my family and I were enchanted by the hundreds of storybook cows grazing in lovely pastures right next to the road. For dozens of kilometers, we all gazed out the window, marveling at the beauty. Then, within a few minutes, we started ignoring the cows. The new cows were just like the old cows, and what was once amazing was now common. Worse than common: It was boring.

Cows, after you've seen them for a while, are boring. They may be well-bred cows, Six Sigma cows, cows lit by a beautiful light, but they are still boring. A Purple Cow, though: Now, that would really stand out. The essence of the Purple Cow — the reason it would shine among a crowd of perfectly competent, even undeniably excellent cows — is that it would be remarkable. Something remarkable is worth talking about, worth paying attention to. Boring stuff quickly becomes invisible.

The world is full of boring stuff — brown cows — which is why so few people pay attention. Remarkable marketing is the art of building things worth noticing right into your product or service. Not just slapping on the marketing function as a last-minute add-on, but also understanding from the outset that if your offering itself isn't remarkable, then it's invisible — no matter how much you spend on well-crafted advertising.
The iPhone was a purple cow. People line up outside Apple stores for days to get the latest incarnation. Blackberrys were purple cows in their day too–spawning the term "crackberry". Maybe they've turned to brown now, but in their heyday, they were the epitome of a purple cow. People were addicted to them and couldn't put them down (some still can't).
The things that get the most attention and go viral on social media these days are the ones that are the most remarkable. The ones you want to share with like-minded friends. The ones you can't wait to post about. The purple cows.
So, why am I talking about a marketing concept on my tenkara blog? Because the tenkara industry has become a corral of brown cows.
For the last four years, I've witnessed a raft of new tenkara companies sprout up. Every time, my hope is that they will come out with something truly unique, remarkable, or amazing. Yet, it's inevitably the same thing: a brown cow.
I think partially this is due to the fact that it's relatively easy to get in touch with an existing tenkara rod manufacturer in China, slap your logo on the blank, and sell it on eBay or your own hastily put-together-e-commerce site. Why design a totally new rod action when you can just source them from China and make them look yours?
After all, it takes a lot of work to design a completely new rod from the ground up and most who want to ride the tenkara wave probably don't have the time, money, or wherewithal to take up such an endeavor.
So what we end up with is a market flooded with tenkara rods that look the same, cast the same, and couldn't be differentiated if cast blindfolded side by side. There are too many "good" tenkara rods out there and not enough "remarkable" ones.
Which makes me wonder why the new startups decide to offer more of the same.
Just once, I'd like to see a new company bring something really impactful to the table. I'd like to see someone rise to the challenge and really make a disruptive contribution to the tenkara industry.
Where are the game changers? Where are the innovators? Where are the purple cows?
What about experimenting with different materials like boron or fiberglass? Or blends of those materials. What about some new on-board line management system systems? What about zoom rods that can adjust to 4 different lengths? Or a rod whose action can adjust from 5;5 to 6:4 to 7:3? Self-winding line spools?
Some of the examples above might be far-fetched (or even impossible), but they would be purple cows.
When I try to identify any purple cows that might be in the tenkara industry right now, the Oni rod (pictured above) immediately comes to mind. It has the "wow" factor. In the hand, the rod defies gravity and the action is so different than any other rod I've tried, it easily passes the blindfold test. It even looks unique (especially if you get it with the optional bamboo handle).
The Oni rod is also a purple cow because it was painstakingly designed by Masami Sakakibara, widely considered one of the best tenkara anglers in the world. And he even makes the grips by hand. He may not have of hundreds of people lined up outside his house to get one like the Apple store, but there is a waiting list. I can't say I've heard of that happening with any other tenkara rod.
The world needs another 13 ft. 6:4 action tenkara rod like it needs another discussion about what tenkara is and isn't (or as my mother would say, a "hole in the head"). There will be more tenkara companies entering the ring in the future (I happen to know one that's already in the works). And as always, my anticipation will be high. But will they offer truly anything new and unique? Or, will I be disappointed yet again? We'll see.
In the interim, I'd like to make a plea to all future tenkara startups: Please, be remarkable. Be disruptive. Be a purple cow. If you're not, then why are you doing it?
What innovations would you like to see in tenkara?