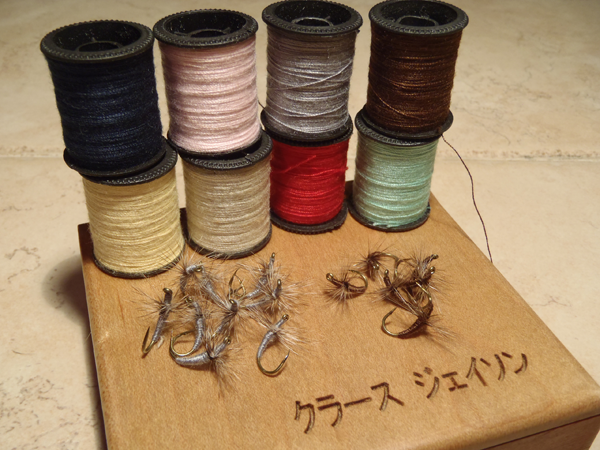 When I started tenkara and first learned that many tenkara flies were tied with sewing thread, I was appalled. I mean, anything other than 8/0 Uni thread was sacrilege! And sewing thread was just plain crude. This was mostly because I was used to tying more complicated flies where sewing thread would be too thick. But gradually, as I moved more and more toward fishing simple flies like sakasa kebari, I could see using tying thread. And today, I rely on simple, thread-bodied flies for 90% of my trout fishing. For those flies, sewing thread is a great choice for several reasons.
5 Advantages of using Sewing Thread for Tenkara Flies
1.  It's thick. What I once thought was a bad quality actually turned out to be a good one. Because sewing thread is a lot thicker than most fly tying thread, it allows you to build up a body a lot faster. If you've ever tried to build a thick body with 8/0, you know what I'm talking about. And, sewing thread is almost like a little rope of dubbing so it looks buggy too.
Tenkara fly with grey sewing thread body & grizzly hackle …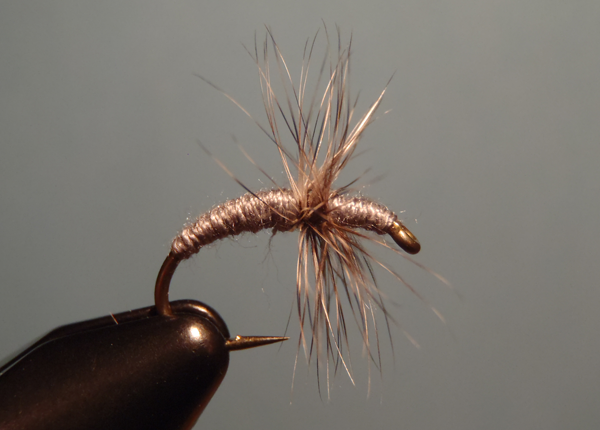 Tenkara fly with brown sewing thread & brown grizzly hackle …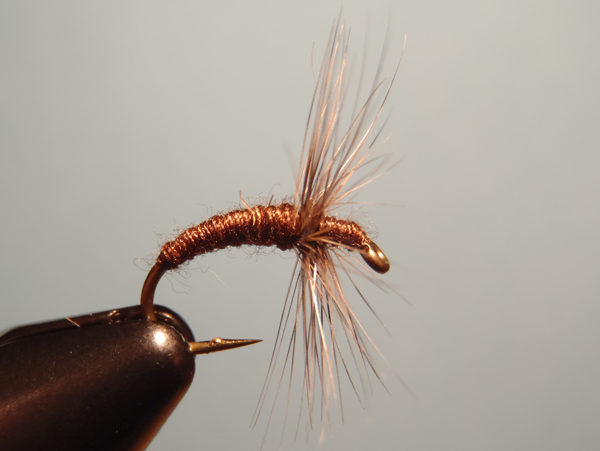 The two flies above may not look like much to a tier, but they have caught tons of fish. And because of the thicker diameter thread, I can tie them in seconds, making them expendable. "Expendable" is good, because it means I'm not afraid to lose them so I have no trepidation about throwing them into the gnarliest holes where I stand a good chance of losing the fly. This allows me to fish trickier places that other anglers might pass up (and where the fish are probably hiding).
2.  It absorbs water. Sewing thread can be made from a variety of materials but some like cotton absorb water very well which will help sink your fly without adding weight.
3.  It's cheap. Sewing thread can be more than 50% cheaper than fly tying thread. So you can stock up on more colors for the same amount of money (or less). It also reduces your overall cost per fly which adds to their "expendability".
4.  You can find it anywhere. Ever run out of your favorite tying thread in the middle of a session only to realize the fly shop was closed? That never happens if you use sewing thread. You can find it at the supermarket, all-night drugstore, and sometimes, even places like 7-11. Chances are you already even have some tucked away in a junk drawer somewhere. When you need it, sewing thread is easy to find any time.
5.  More variety. The next time you pass by a Joanne Fabrics, stop in and wander over to the thread section (be sure to scope out the place for other unique tying materials on your way). You'll be surprised at how many different threads there are! Different colors, different materials–even metallic ones! There are far more options in sewing thread than what is offered in the fly tying industry that will allow you to create some really unique looking flies!
You won't find specialty threads like these at your local fly shop or in any fly tying catalog!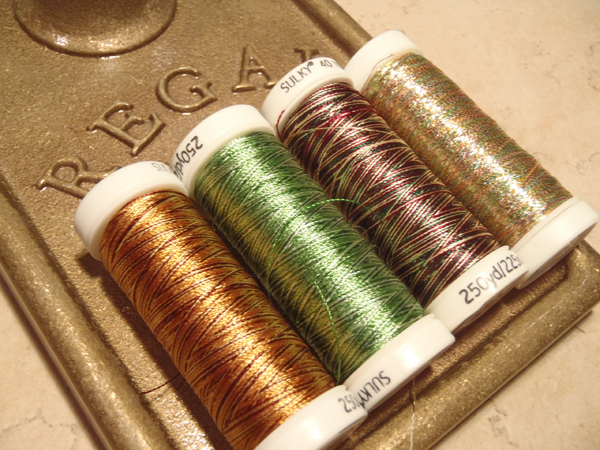 I'm thinking of calling this one the "Technicolor Dream Kebari"…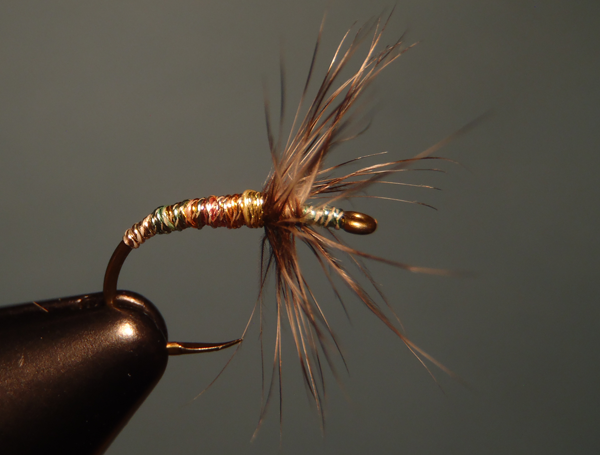 So, for the reasons above, I've switched to sewing thread for my "go-to" sakasa kebari. "Past me" would be horrified, but "present me" thinks it just makes sense. I wonder what "future me" will be using…?
Have you tried sewing thread for tenkara flies?