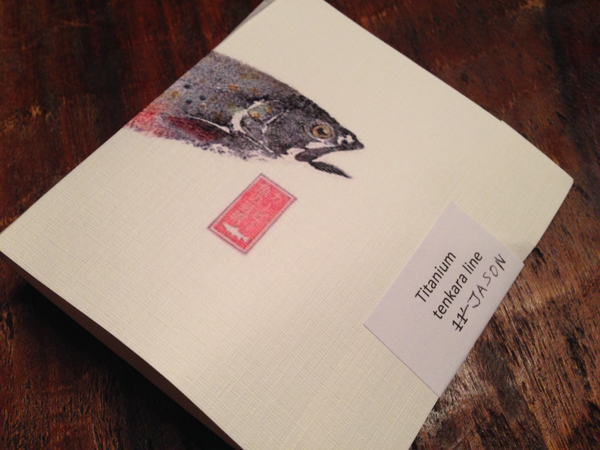 Say that 10 times fast! A while ago, I wrote a post about a titanium line I got from Tenkara Times (click here for that review). In case you missed the memo, titanium lines slice through wind like a lightsaber through butter making them an excellent choice when the gales make it nearly impossible to cast with conventional lines.
Last month, the company updated their line with a new titanium alloy that is 30% lighter than their original. The lighter weight still cuts through the wind, but allows you to make a more delicate presentation. Some anglers consider thicker diameter titanium lines to be almost too powerful, so this new line would be a good option when delicacy is an issue.
When casting, there is a noticeable difference between this new incarnation and the original. You can definitely tell it's lighter and doesn't overpower slower rods the way a thicker diameter does. It feels more like casting a light fluorocarbon level line to me but still has the unique smooth turnover that is titanium's signature.
Whereas the original line was blackish in color, this new alloy is a lighter gray color…and…still impossible to see. That's why there is a 2′ section of hi-vis yellow fluorocarbon at the end for strike detection. The Achilles heel of titanium is that it's just so thin, there's really no way to make it hi-vis, so an indicator section is about the only option.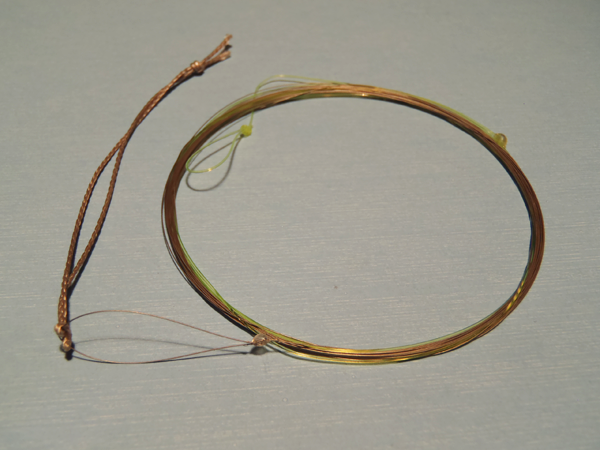 Since it's only 0.006″ (0.155 mm) in diameter, the company recommends grabbing the line by this indicator section to avoid cutting your hand. It's also the reason they only offer the line in 11′ and 13′ lengths (to eliminate having to hand line long sections of the titanium part). While I can see this being an issue for larger fish, I normally catch fish in the 6″-12″ range and have no concerns about cutting my hand on the line with fish that size. But it is very, very thin, so if a large fish decided to make a last-minute escape attempt, I could understand the concern.
All the other components of the line appear to be the same as the previous design. The indicator section comes with a loop at the end, and there is a another loop at the other for a girth hitch connection to the rod. And both attachments are sealed over with a bead of adhesive to prevent getting poked by the sharp ends of the titanium wire.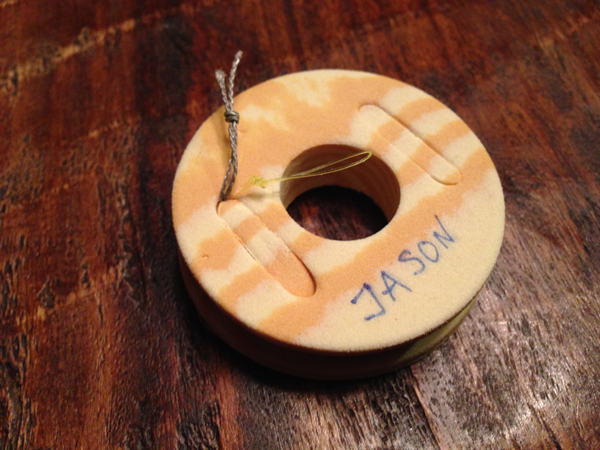 If you're interested in trying a titanium line for yourself, click here to go to their titanium line page.
Like this article? You might also like these ...