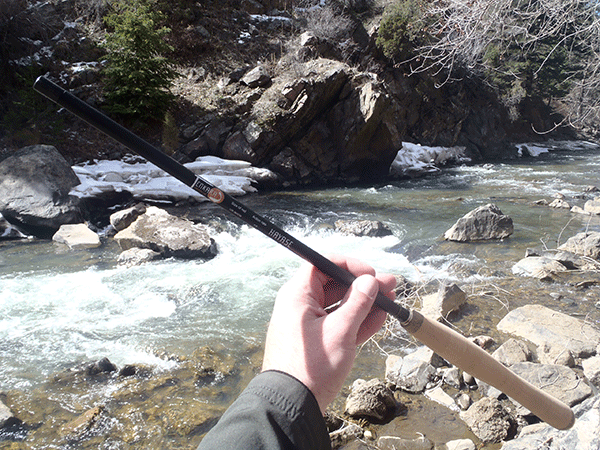 Tenkara Centre UK just released a new tenkara rod named the Hayase (which means "swift current" in Japanese). The new rod is the flagship premium rod in the company's lineup and in addition to being constructed of higher modulus graphite for added strength and accuracy, also features some hardware upgrades that set it apart from their other models.
Specs
Length: 12ft (366cm)
Closed Length: 22.5in (56cm)
Weight: 69gms (2.4 oz.)
Sections: 8
Color: Matt Black
Handle Length: 9.75in (25cm) made from AAAA grade cork
Components
One such upgrade is the new, woven carbon rod tube. The tube is extremely light, yet durable and features metal end caps that open at each end. An embroidered rod bag with a Velcro closure is also included.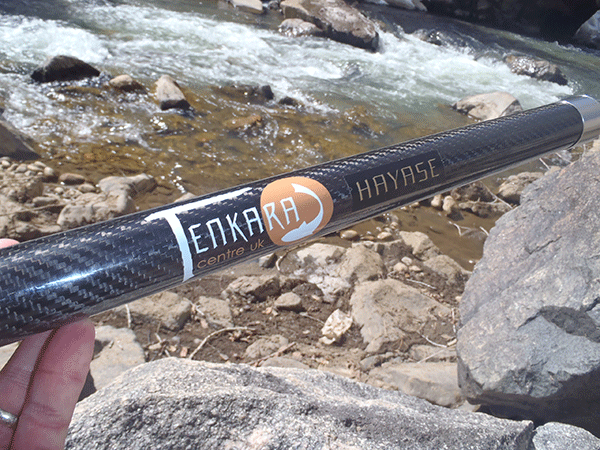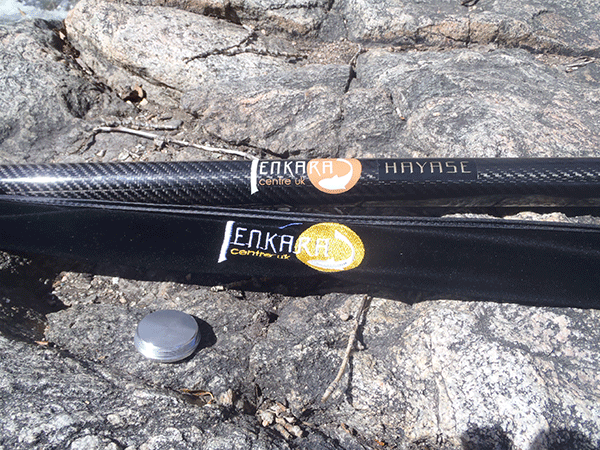 The rod itself looks similar to other Tenkara Centre UK rods at first glance, but on closer inspection, there are some significant enhancements on components. First, the handle is made of AAAA cork and is about the best quality I've seen on any rod (western or tenkara). In fact, it's a much better quality that the grip on my Winston rod!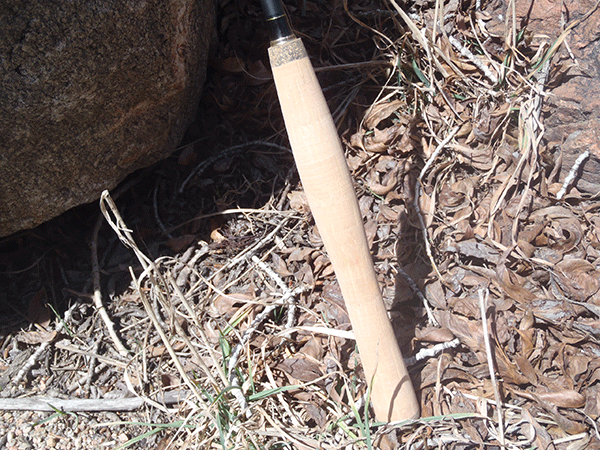 The winding check is also top notch with zero gap between the check and the cork (there's nothing wrong with the finish in the picture below–that's just cork dust from the grip). And the tip of the grip is made of rubberized cork for durability.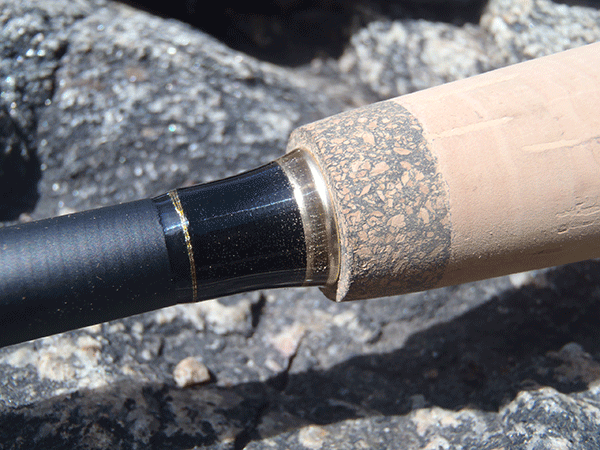 The end cap is metal with an internal cushion to reduce noise. My only nitpick here is that it is convex with a slot to tighten or loosen with a coin. I prefer raised, knurled end caps just because they're easier to tighten with wet or cold hands. The butt end is also made of rubberized cork.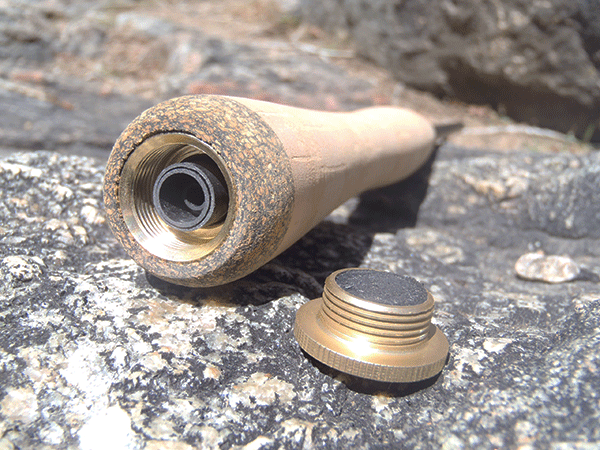 The lilian and rod plug seem to be the standard ones the company uses on its other rods.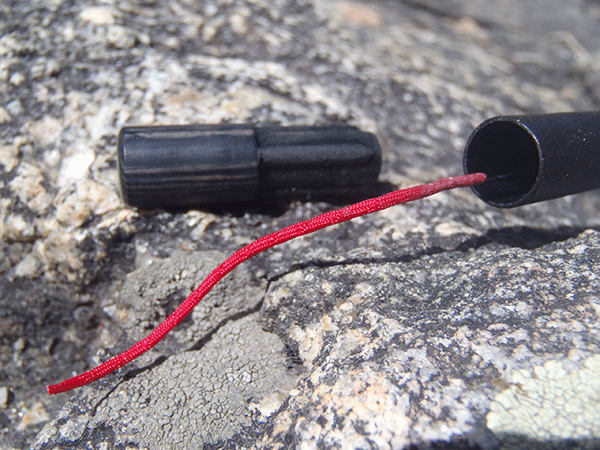 The blank's finish also seems to be the same as on many other Tenkara Centre UK rods. It's a very nice matte black that won't reflect sunlight and potentially scare fish. I've always really liked their matte finish and was glad they decided to keep it for the Hayase.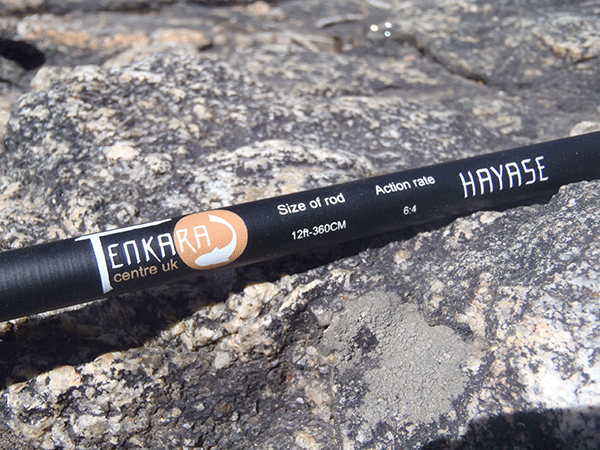 Action
To be honest, this rod wasn't what I expected. I assumed the action would be closer to their Seiryu rod (maybe with some extra bells and whistles). Instead, the Hayase turned out to be a completely different animal. It has a very, very soft tip with the backbone starting to kick in right at the 6:4 position. As soon as I cast it, I started speculating if it were more of a 5:5 rather than a 6:4 but after a while, it really felt more like a "soft" 6:4. Anyone who owns a Tenkara USA Ito will know exactly what I mean–the tip is "whippy", then, the rod stiffens abruptly at 6:4.
Because of this, the Hayase it extremely easy to cast. The tip loads effortlessly and despite being so soft, still manages to make accurate casts. It also means that the Hayase works great with very light level lines since the rod practically loads itself.
I think anyone who likes softer actions and to get very strong haptic feedback from a rod will appreciate the action of the Hayase. If I had to compare it to another rod, I'd say think of it as a non-zoom, shorter cousin of the Ito (one of my all time favorite tenkara rods).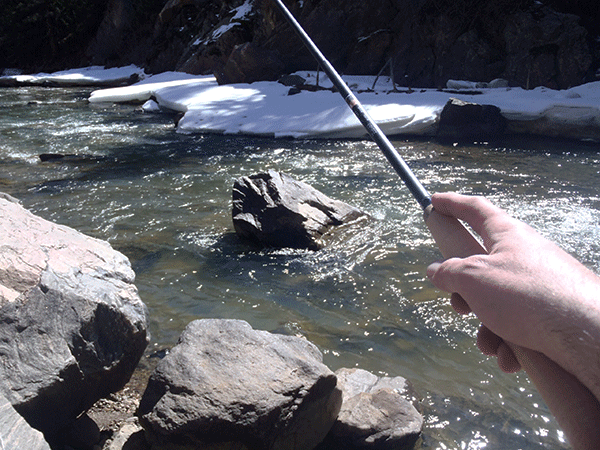 The Hayase is a very different rod from any other Tenkara Centre UK model I've tried and, I think, a good addition to their lineup. While it's billed as a "premium" rod, I'd argue that it would also be a good choice for a beginner since it's so easy to cast and intuitive. While I'm always impressed with the quality of Tenkara Centre UK rods, the Hayase has really raised the bar.
For more information, pricing, and to order a Hayase, visit Tenkara Centre UK.
Like this article? You might also like these ...