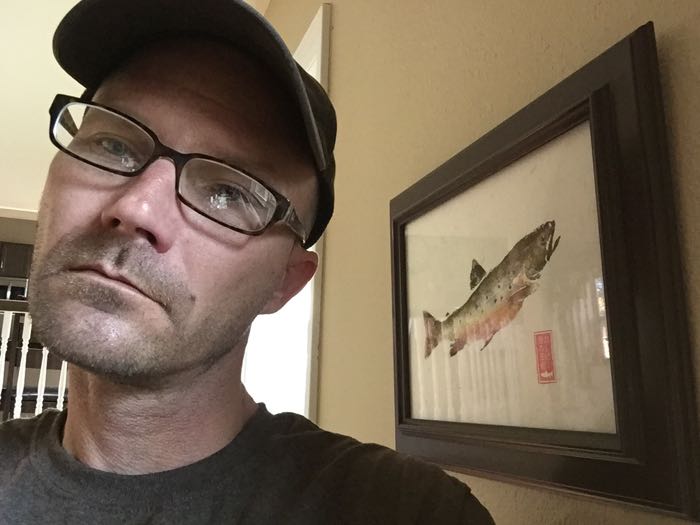 Six months. That's how long it's been since I've posted anything on Tenkara Talk. That was poignantly pointed out to me today by one of my long-time readers. Actually, during that time, dozens of you have written to me asking what's going on. My digital marketing hero, Seth Godin, always says that if you want to know if you're a linchpin or not, ask yourself one question: "would they miss you if you were gone?" Apparently, a lot of you did miss me and I am not only flattered, but humbled. And that's why I feel I owe you an explanation (and, an apology).
Some of you know this already, but I've been going through an unpleasant divorce. It's been pretty tough on me and for a few months–I did not take things well. I also had to sell our old house and find a new one that was close to work, my ex-wife's house, and my daughter's school. Anyone in Colorado knows that it's difficult enough to find a house anywhere, let alone one that meets all three of those criteria. It was no easy task, but I finally found a place. Then, I had to do major renovation before I moved in which required me to live in a hotel for three weeks. On top of everything, my mom found out she had lung cancer. To say the least, it was a very stressful time.
For all the reasons above and more (like taking care of my four-year-old daughter three days a week), I just didn't have the time nor mental wherewithal to write or do anything creative. I even dropped out of social media for the most part. 2016 will definitely go down as the worst year of my life. It seems I got blindsided from every possible angle. But, now, things have settled down a bit and are looking up. I have learned a lot about myself, life, and now am feeling the strength return to me to write (and maybe even get out on the water).
Any of you who have read my blog for a while know that I'm pretty strict about not posting off-topic or personal stuff–I like to keep it laser focused on tenkara. But in this case, since so many of you have reached out to me, I felt the need to explain myself. You have been loyal to me over the years–some of you have been with me all the way back from 2009 and you deserve not only to know what happened, but also an apology for disappearing. And, I'd also like to give you a heartfelt bow of gratitude. Without you, there wouldn't be 450 posts, 6,100 comments, and thousands of brilliant ideas exchanged, friendships made, or countless lightbulbs floating over heads. You are the reason Tenkara Talk exists and will keep going. We've built something great–together.
So, what's next? Well, my pledge to you is this: Tenkara Talk is officially back! I'm actually working on a post tonight that I'll probably put up tomorrow or the next day so be on the lookout for it. That reader I mentioned in the beginning asked if I was just having a dry spell and couldn't find anything unique to write about anymore. Nothing could be further from the truth. The truth is, I've been shackled by the constraints of life. But those shackles are coming off. And now, it's time for us to get back to the business of building something remarkable. Let's do this!