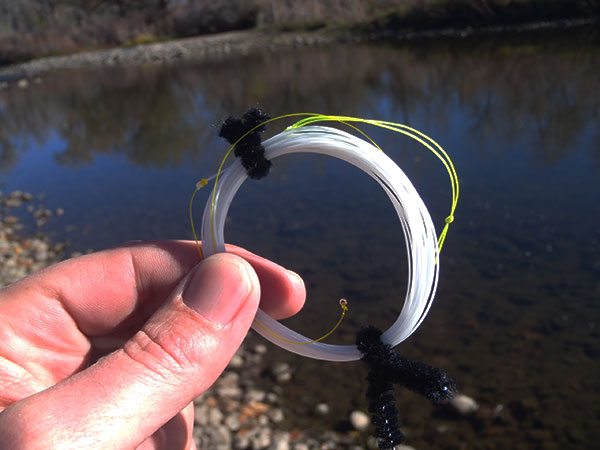 For the last several years, I've been fishing level lines for tenkara almost exclusively. While tapered, furled lines are a pleasure to cast, level lines (due to their almost anti-gravity weight) make it much easier to keep your line off the water and maintain a good dead drift. Usually, I fish fluorocarbon level lines since they have a higher density than nylon and load the rod more easily. But because of that density, fluorocarbon also sinks faster than mono, which is great if you're fishing subsurface, but not so great if you're fishing dries.
There have been a few floating lines for tenkara to enter the market, but they've either been furled and tapered, or made of level sections of Western PVC lines–both of which float extremely well, but are difficult to keep off of the water because of their weight. Enter the new level floating line from Three Rivers Tenkara.
This line is kind of a hybrid between a thick, floating PVC line and a thin, light fluorocarbon level line. It's got a mono core, but is coated with a floating finish for a true, floating line, with all the advantages of a fluorocarbon line. It's thin and light, allowing you to make very delicate casts, yet the coating adds just enough extra mass to load the rod well (without overpowering it or causing line sag like a PVC line).
It's a great line for dry fly fishing, or any time you need to lay the line down on the surface and not have it sink. I've only fished it on streams, but I can definitely see that stillwater tenkara anglers would appreciate this line. I'll be trying it out on my local pond soon.
Another thing to note is the line's visibility. It's an opaque white that is very easy to see against different backgrounds (except when there's really strong glare on the water's surface). Most level lines are dyed, but fluorocarbon doesn't take dye well, so they're still mostly transparent and different colors are easier to track in different situations than others (according to substrate color, lighting, etc.). But this line is easy to follow (even with my aging eyes). And the hi-vis tip section helps.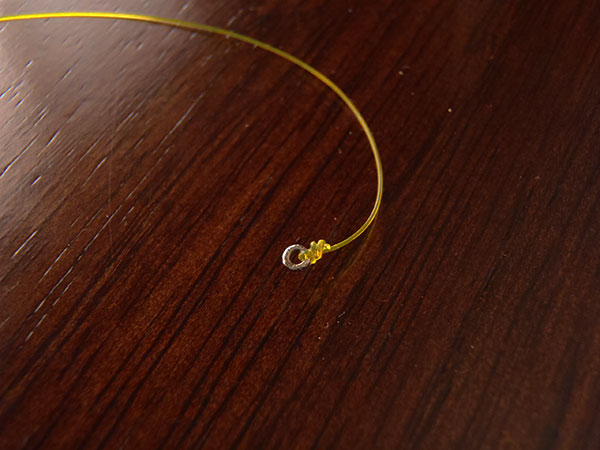 These lines are available in 12 ft., 15 ft., and 18 ft. lengths and are outfitted with a braided Dacron loop to attach to the lilian and a tippet ring to attach the tippet.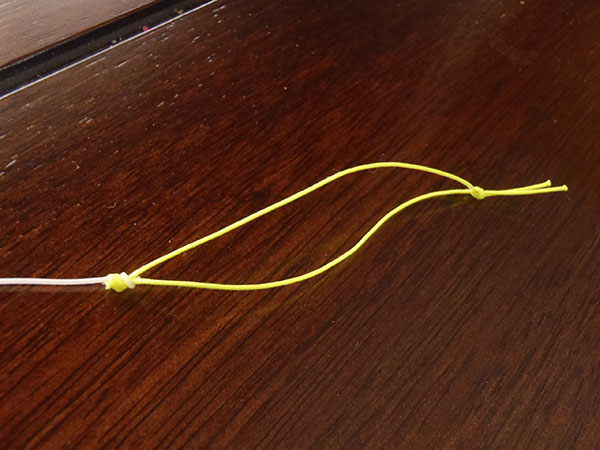 Anyone who likes the delicacy of level lines, but wishes they could float should try this line. Especially if you're fishing dries or in still waters. Get more info here.