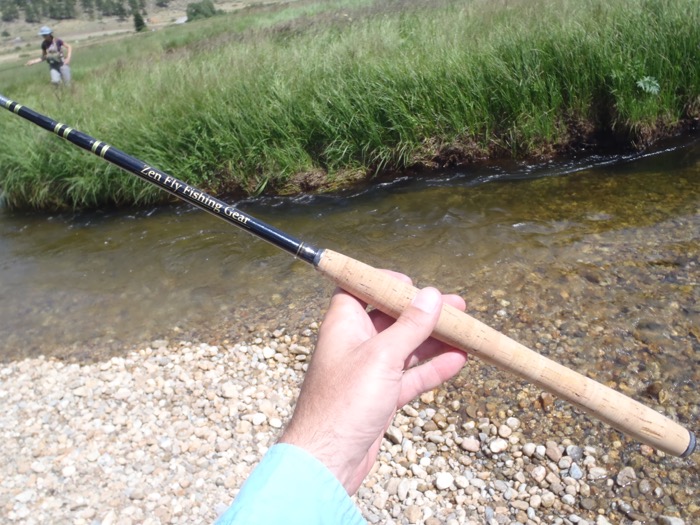 When I first heard about the new Suzume tenkara rod from Zen Fly Fishing, my first thought was, "arrgh, here comes another 'me too' rod". I really had no interest in trying another one but I got the opportunity to test one out with the company's owner Karin Miller on a recent trip to Rocky Mountain National Park. She let me play around with one and I was thoroughly impressed. I went from "arrgh, to ah-ha!"
First, a little about the rod's technicalities. It's a triple-zoom rod that is relatively "short" compared to the tenkara rods I'm used to fishing. Here are some basic specs to give you a primer before I go into more detail …
Closed length: 19″
Open Lengths: 7 ft. 7″, 9′ ft. 3″ and 10′ ft. 8″
Weight: 3.3 oz.
Handle Length: 11″
Flex: 6:4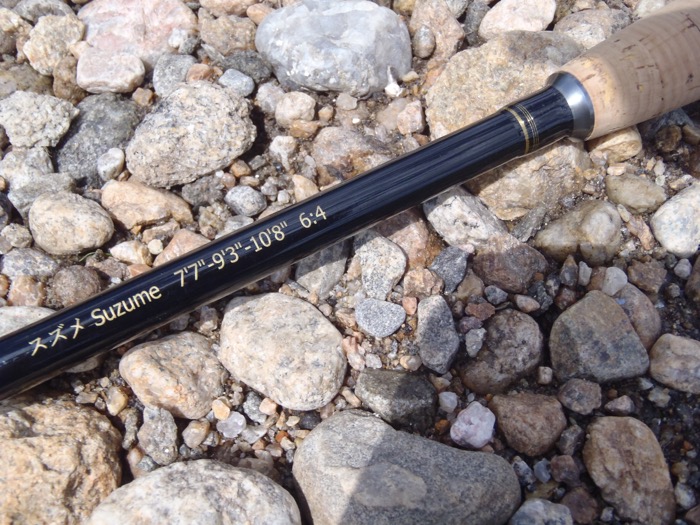 I'm used to fishing a 13′ rod so it took a little adjustment for me to get used to the shorter lengths. But once I speed dated with the 3 different zoom lengths, I fell in love with all of them. Rod-length polygamy is legal in tenkara, right?
Many triple-zoom rods I've tried have great action in one or two positions, but become tip heavy or downright clumsy in at least one position. Not so with the Suzume. All three positions feel different, but great. You just have to adjust your casting stroke a little. But once you get it, you "get it".
Turnover is superb, smooth, accurate, and pretty intuitive no matter which length you're dialed into. Even at the max length of 10′ 8″, I consider this a "short" tenkara rod, but I can see anglers in the East or anywhere else where you face menacing overhead riparian vegetation on small streams loving this rod. Just push it down to the 7′ 7″ position and you can present your fly beneath those annoying Rhododendrons.
As far as components, the quality is top notch. The finish is a beautiful, durable gloss, and the quality of the cork is excellent. The grip is about 11″, allowing you to hold it with your preferred grip–whether you like to hold it in the middle, at the bottom, or at the top with your index finger touching the blank. It's contoured to accommodate different grips styles …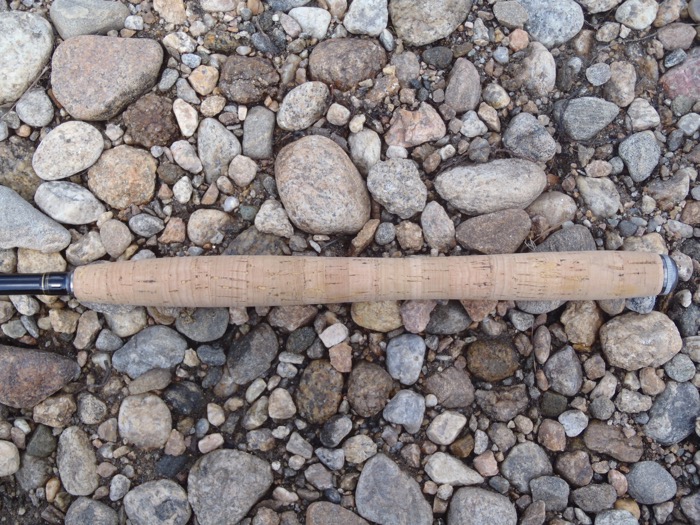 The rod cap is a classy scalloped metal …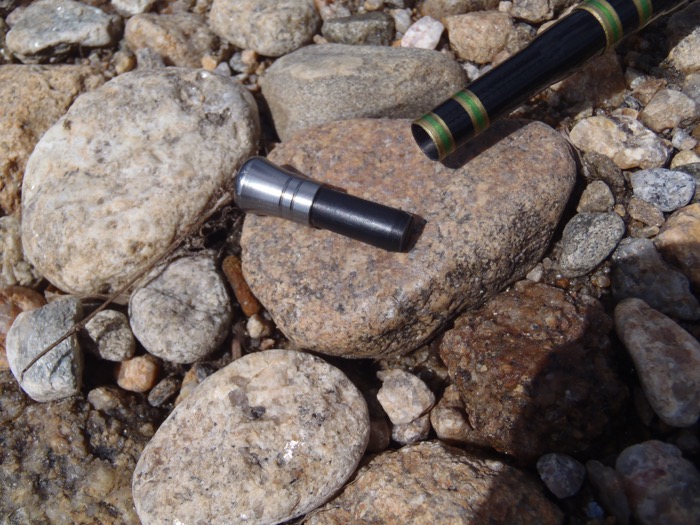 While the butt cap is a knurled metal with a coin slot in case it ever gets over tightened. Here you can see the O-rings that keep the three segments locked when closed…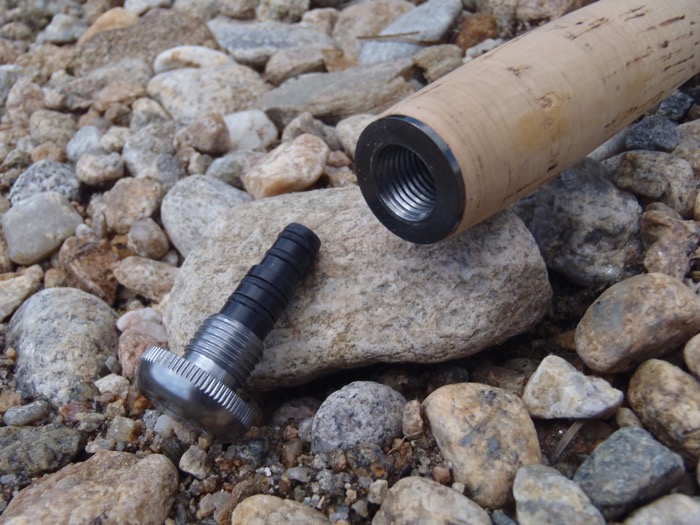 To ensure a good lock when selecting different positions, there are bulges in the sections to create friction which ensures they won't come undone while casting …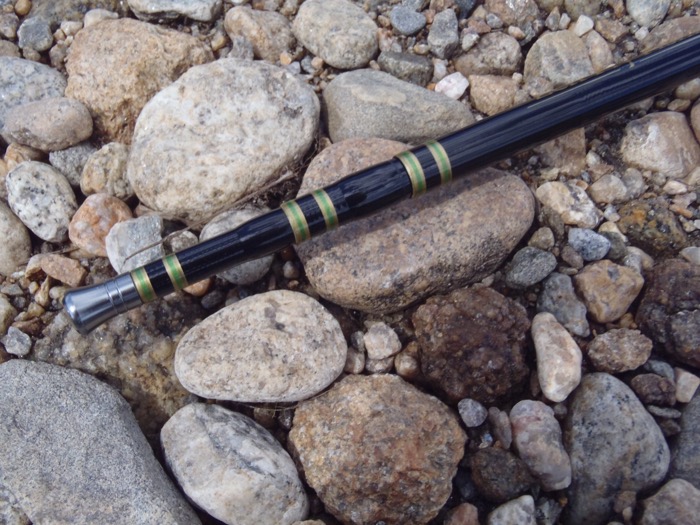 A little background … "Suzume" means "sparrow" in Japanese. The sparrow is considered a highly adaptable bird–capable of adjusting to almost any situation and I suppose the name here is meant to imply this. As I said previously, I can get away with a 13′ rod most of the time in the places where I fish, but I definitely see a niche for this rod. As a matter of fact, while fishing yesterday, I needed to get my fly right up inside an undercut bank. Normally, I would just take a step or two back, but sometimes, the terrain wouldn't allow it. It would have been nice to quickly zoom the rod down to adjust for the distance without having to cut line and re-rig. This rod gives you that instant convenience.
In my opinion, the Suzume is not an "all-around rod". But it's a great one for small streams and tight places. If you fish thin blue lines with lots of green overhead, you will love this rod and it's a nice one to have in your arsenal if you fish a diversity of waters. You won't be disappointed. Get more information here.