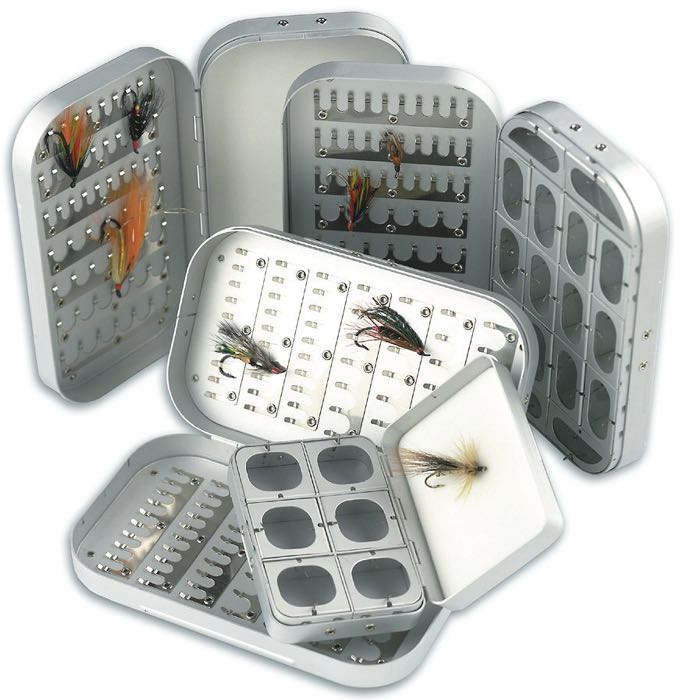 Lately, I've been flipping through the pages of some recent fly fishing catalogs and have been shocked by the prices. $800 for a rod? $500 for waders? $750 for a reel? I was disgusted by what companies were charging these days for gear that is slightly better than (or in some cases worse than) their far cheaper predecessors. In my early days of fly fishing, a high-end Orvis rod would set you back $350 and you could get an amazing Hardy reel for $100. Lines didn't cost $120. They were more like $30 and cast just as well as the ones today. I realize there are mitigating circumstances like inflation, increased production costs, etc., but you can't tell me an $800 rod casts $500 "better" than a $300 rod.
I have some Sage rods that I paid less than $400 for that I think are better than rods that cost double that today. In fact, I sometimes go on eBay to find retro gear that I think is better than what's available in today's catalogs. Not because it's cheaper–I just think it's actually better.
Still, there are some things worth paying more for. One example is the Regal Vise. For years, I wanted one, but thought they were too pricey (plus I couldn't really afford one). But when I finally could, I treated myself to a Regal Medallion–probably one of the most iconic vises in the world. And it's been one of the best investments I've ever made in fly fishing gear. I've thrown away $500 waders that leaked after a year, but because of its fine craftsmanship, attention to detail, and smart engineering, this vise will certainly outlive me and I'll likely be handing it down to my grandchildren. And when you look at how they're actually made, the price actually seems more than reasonable (especially when so much of it is done by hand):
I'm just pointing out the Regal vise as one example. It was a good investment and I'll never have to buy another vise again. Does it make me a better fly tyer? No. But it will never wear out, it's got great ergonomics, and I can tie anything from a #22 midge to a 4/0 Deceiver on it without adjusting anything and when I tie on it, it's as familiar and natural as being in the arms of an intimate lover. And that's worth a lot more than a few hundred bucks to any zealous fly tyer.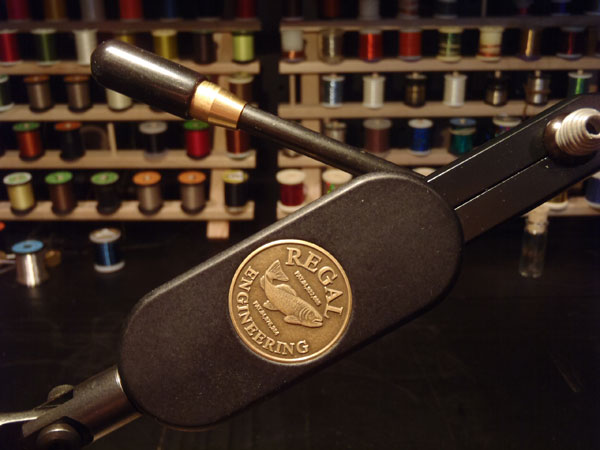 There are many other examples of gear that's worth paying more for, but on the opposite end of the spectrum, there's also a lot of gear whose performance defies its price. Take for example the
Eagle Claw Featherlight fiberglass fly rod
. Even among Fiberglass Aficionados, the Featherlight is considered a venerable rod for just $30. Japanese company Okuma makes
exquisite fly boxes
that rival the quality of any
Wheatley box
I've ever owned at a fraction of the cost (and I've got several Wheatleys). The last time I went to buy a new 9 wt. line for fishing in Costa Rica, the clerk tried to sell me on a special "tropical" line for $120 that would "beat the heat" and "punch through the wind". I told him I'll just take the $35 line and you know what? I had no problem with it in the heat and wind and caught tons of Jacks on it. That extra $85 would have made absolutely no difference. I could go on, but I think you get the picture.

The point I'm trying to make is that there's a perception out there (mostly due to marketing) that the more you spend on your gear, the better angler you'll be. I vaguely recall a story where someone gave legendary fly fisherman Lefty Kreh what most would consider a piece of junk, cheap fly rod and reel. He picked it up, double hauled it, and immediately cast the line into the backing in a perfect loop. Then, he handed it back and said, "here, take this piece of s**t out of my hands."
So why am I talking about western rods, reels, and fly line on a tenkara blog? Because I see the same mentality the established fly fishing industrial complex has invented creeping into the once humble and niche tenkara market. One of the great appeals of tenkara used to be not only its simplicity, but the fact that it was relatively inexpensive compared to conventional fly fishing gear and greatly reduced the barrier to entry for more people to get into a declining sport. But over the years, more and more "high-end" rods have appeared and (I don't think intentionally) have turned some people away.
It used to be you could get a great tenkara rod for $150. Now, you can easily pay $250, $300, or even $1,000 for a tenkara rod that's considered "better"–implying that it will make you a better angler. As the anecdote I mentioned above proves, it doesn't. In my opinion, if you can't cast a $50 rod as well as you can cast an $800 rod, then the problem is you–not the gear. So I propose a simple equation: $$$ ≠ skill. You can't buy expertise. It's something you earn by patience, practice, and perseverance.
Having said that, as a self-professed gear junkie, I love high-end gear. But I know in the back of my mind it doesn't really make me a better angler. Sometimes, the action of a rod just feels better, or the finish on a wooden fly box appeals to me aesthetically. But none of it really makes a difference. If you think about it, ancient tenkara anglers caught many fish and thrived on gear that was far less sophisticated than what we have available to us today. Some might even deem what they used laughable. But in my mind, any competent fly angler today should be able to catch a fish using a tree branch, a string, and a bent needle as a hook. That's not too far off from what our tenkara forefathers did. They had
stream cred
.
So the takeaway I want to leave you with is to take advantage of what we do have available to us today (early tenkara anglers surely would have if they could have). Technologically, we're very lucky. Just don't fall into the trap that the ratio of money you spend correlates to the ratio of fish you will catch and how much you will enjoy your time on the water.
Whether you fish tenkara or not, it's probably a better investment to acquire acumen than an arsenal of expensive gear. After all, if you don't understand what the fish are doing, or what the stream is telling you, it won't matter if you're holding a $50 rod or $800 rod in your hand.