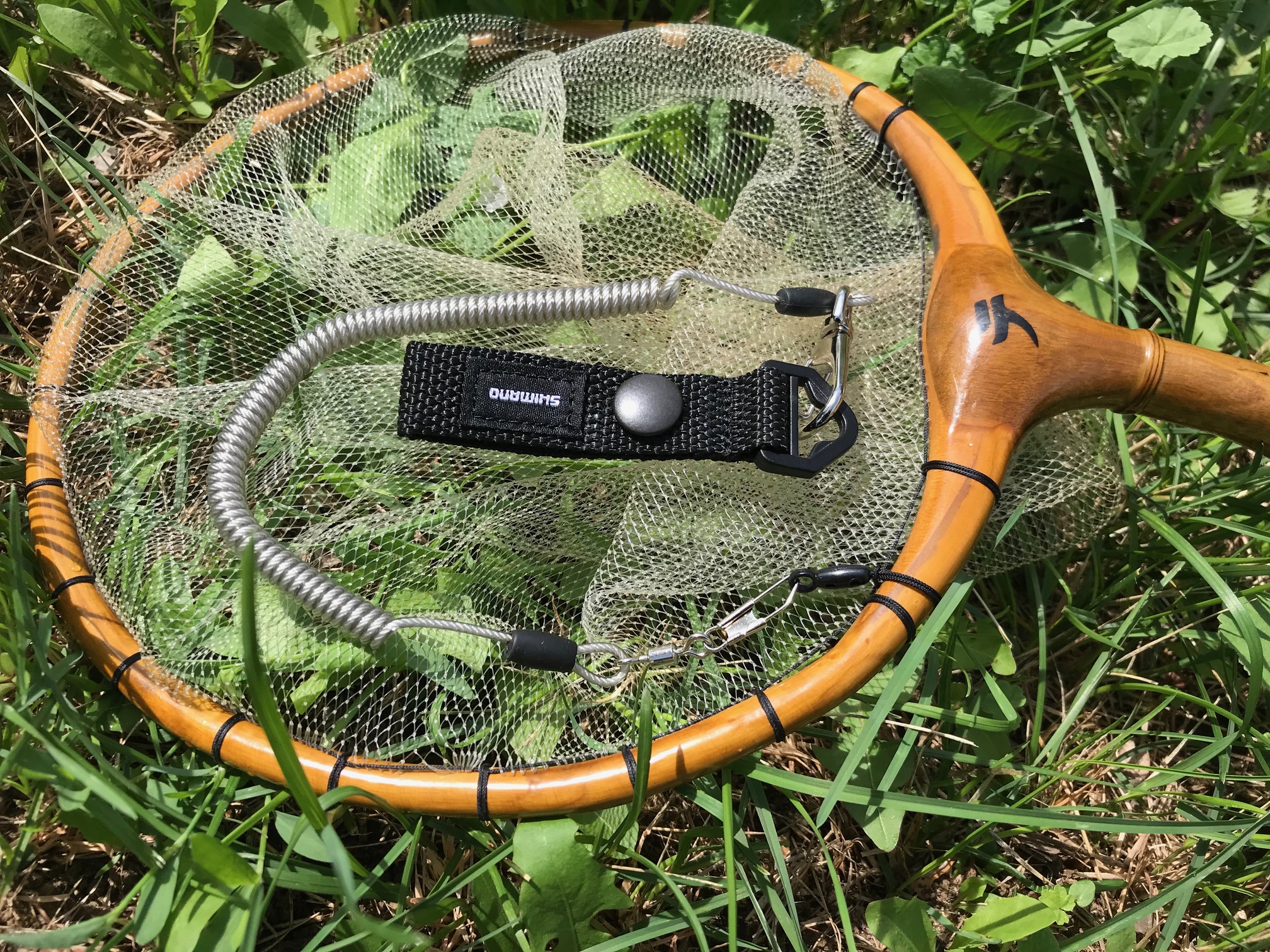 One time, while fishing a local stream with my good friend Karel, tragedy stuck and was narrowly averted. I was standing about knee deep in the water re-rigging, when suddenly, my net slipped out of my wader belt and was mercilessly swept away by the current. I watched in slow motion as it drifted helplessly downstream. I was in a precarious spot and couldn't really go after it unless I wanted to take a swim. But, in a moment of heroism, Karel leapt from shore into the water and courageously chased it downstream. He eventually recovered it. I was happy to have my net back, but it left me feeling like a clumsy amateur. Ever since then, I've worn a net leash.
A net leash is just what is sounds like. It's basically a tether that prevents net loss whereby one end attaches to you and the other to the net itself. Most western-style nets come with some kind of eyelet in the handle for attaching a leash or a zinger, but many tamo (tenkara style nets) do not. Typically, the leash is attached to the hoop of the net instead.
I've been using a net leash from Tenkara USA, but due to another embarrassing gear debacle recently (which I won't go into here), mine got damaged and had to be replaced. So, I purchased the Shimano net leash from Tenkara Bum.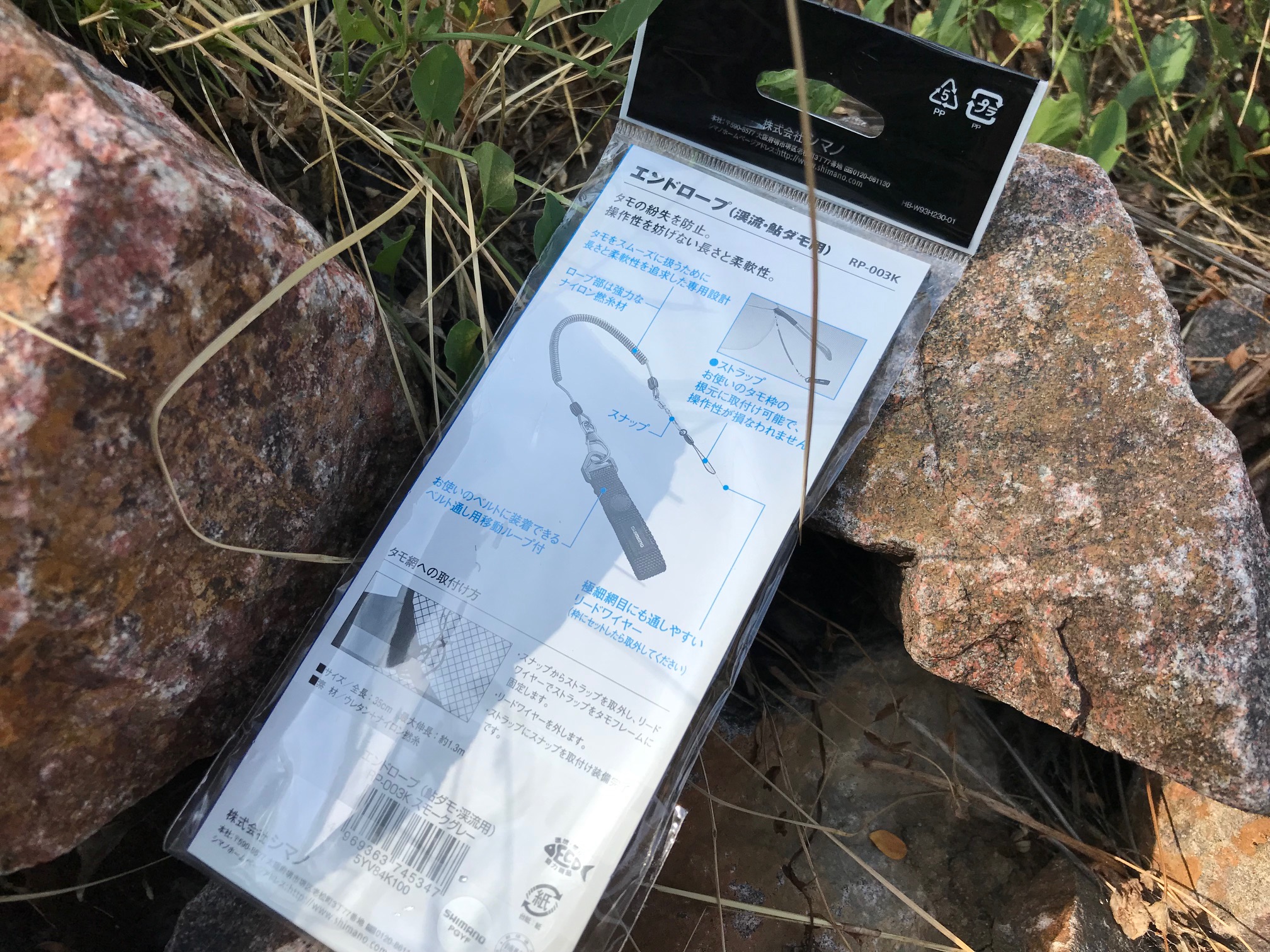 This leash is very high quality and has some unique features not found on other leashes. The point of attachment to the net is a snap swivel which prevents twist in the tether and uses a simple girth hitch to connect to the hoop of the net. It's easy to attach and detach in seconds.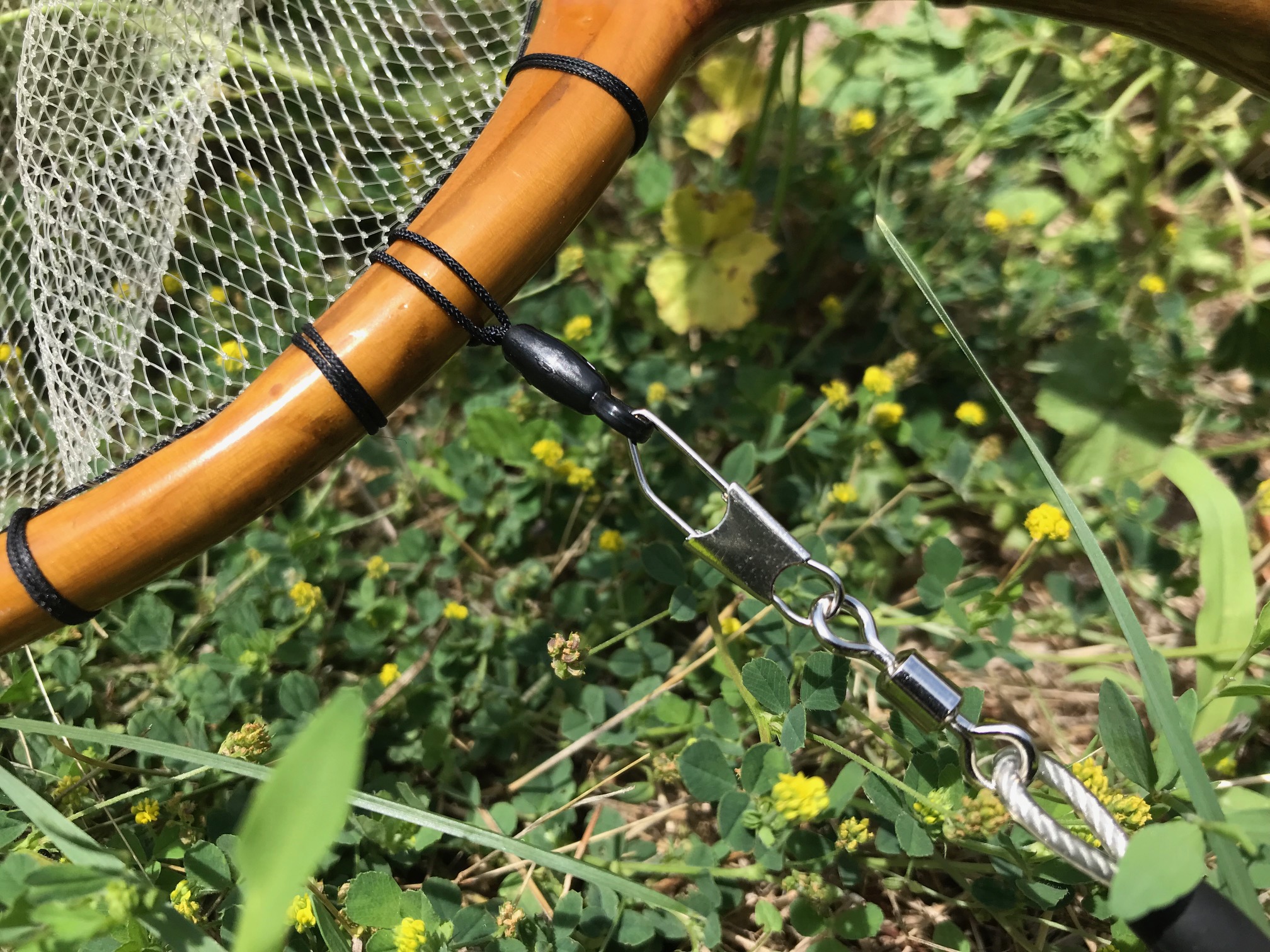 On the other end, there is both a clip and a web loop you can attach to your belt, wading belt, belt loop, pack strap, or a D-ring on your vest giving you many different options no matter what you're wearing.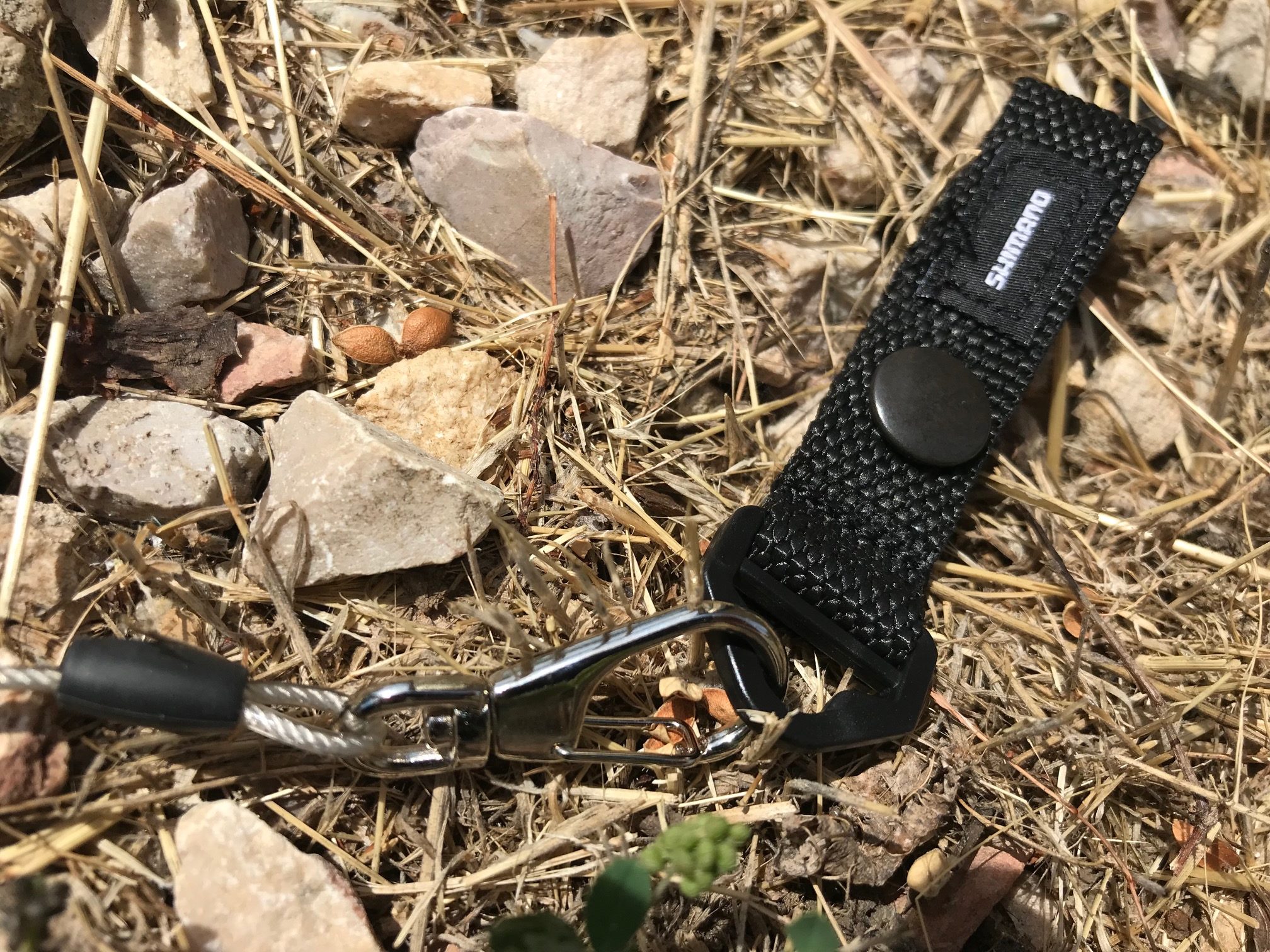 The coil is sturdy, yet pliable enough to stretch to arm's length with minimal resistance ensuring you will be able to land your catch with minimal interference.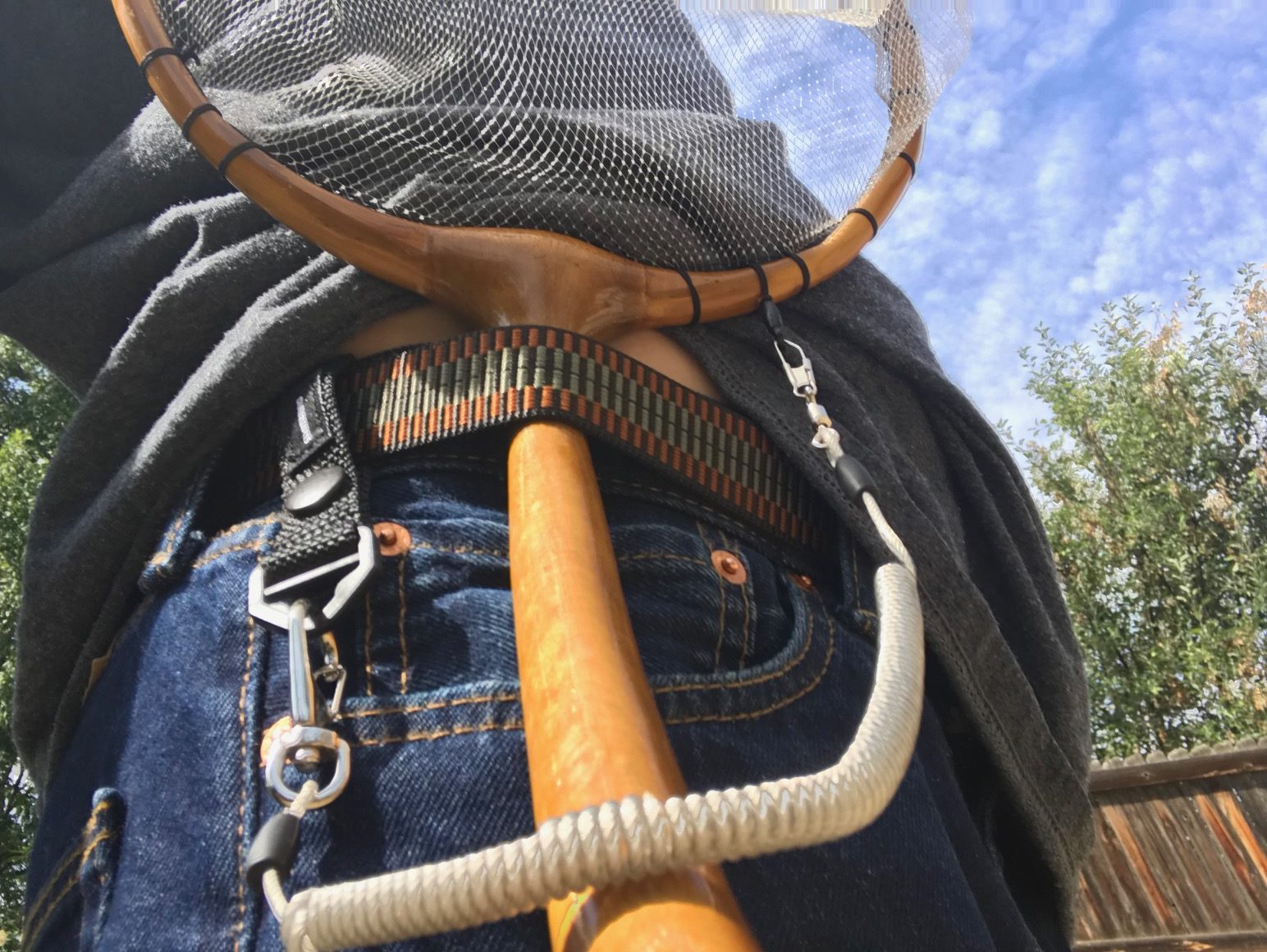 I'm extremely pleased with my purchase. This is a very high-quality leash that I know will be with me for many years and, more importantly, spare me the embarrassment of awkwardly splashing my way downstream to recapture a runaway net. Get the Shimano Tenkara Net Leash Here