Thom Darrah from TrailLite Designs has hit another home run for ultralight tenkara anglers and backpacking fly fishers. You may know Thom as the inventor of the Ebira Rod Quiver. Now, Thom has set his sites on nets and has designed what might just be the lightest fly fishing net in the world.
The Ti Tenkara Net features a titanium hoop attached to a carbon handle.  When I first put it in my hand, I had about 5 minutes of disbelief that a net could be so light.  According to TrailLite Designs, the net is 3 oz.; however, on my scale, it weighs in at 2.7 oz.
My scale is pretty reliable so I'm inclined to lean toward the lower weight.  BTW, the 12 inch carbon handle is absolutely gorgeous in person.  The pictures really don't do it justice.  And in case  you're wondering, no, the handle doesn't get slippery when wet.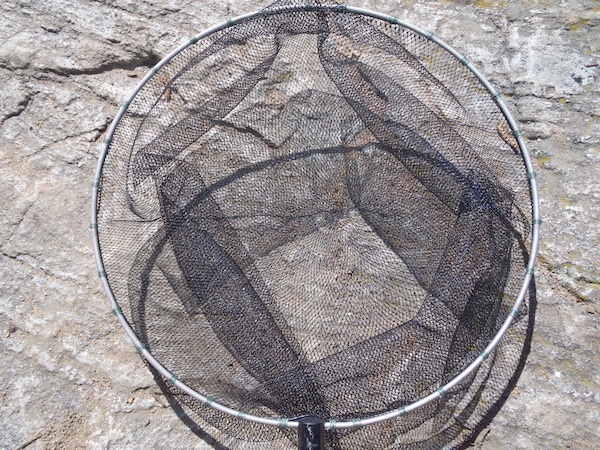 While the titanium hoop is very thin, it's incredibly strong.  I thought I would be able to bend it easily but it was surprisingly resilient and would easily hold the weight of any fish that would fit into the net.  The opening is 10 inches wide.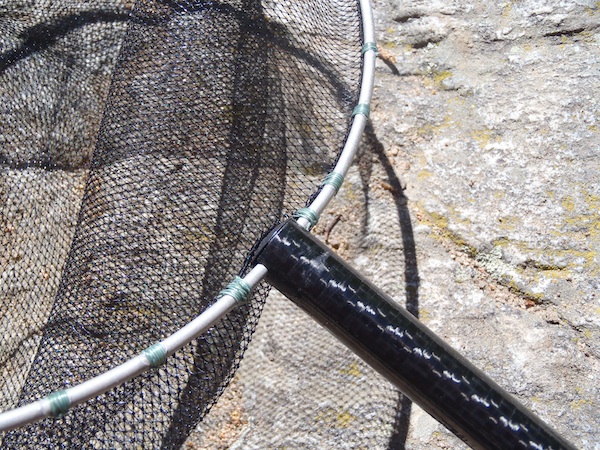 The hoop is attached to the handle with a very secure connection that enters the sides of the handle and then bends down into it and is reinforced with a graphite plug insert.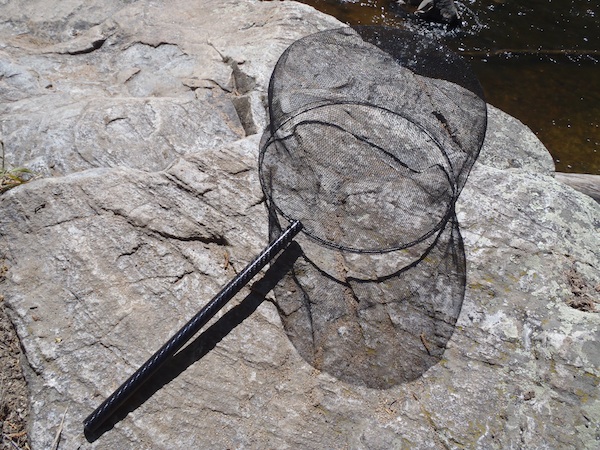 The net bag itself has a generous depth of about 9 inches which is perfect for most of the fishing I do.  It's not a "big fish" net but you could probably get a 16-incher in there if you had to.  Bonus: the mesh is fine enough to use as a bug net!  It won't catch midges, but I put it on the bottom of the stream bed in a nice run for a minute or so and was able to catch a variety of PMD nymphs and caddis larvae.  I'm pretty impressed that a net so light could also be multi-purpose.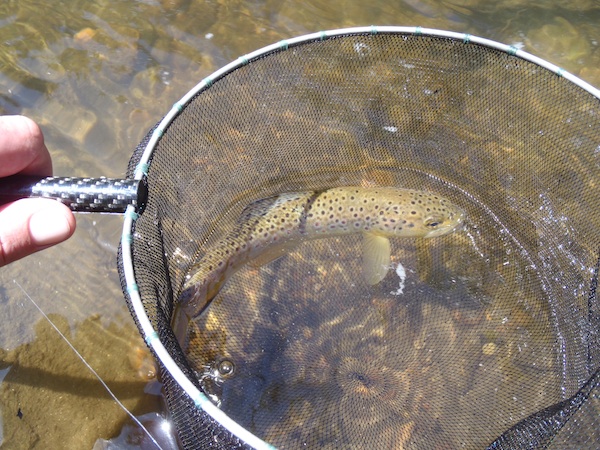 Keeping the fish in the water while you fumble with your camera is a great way to get a picture without harming your catch.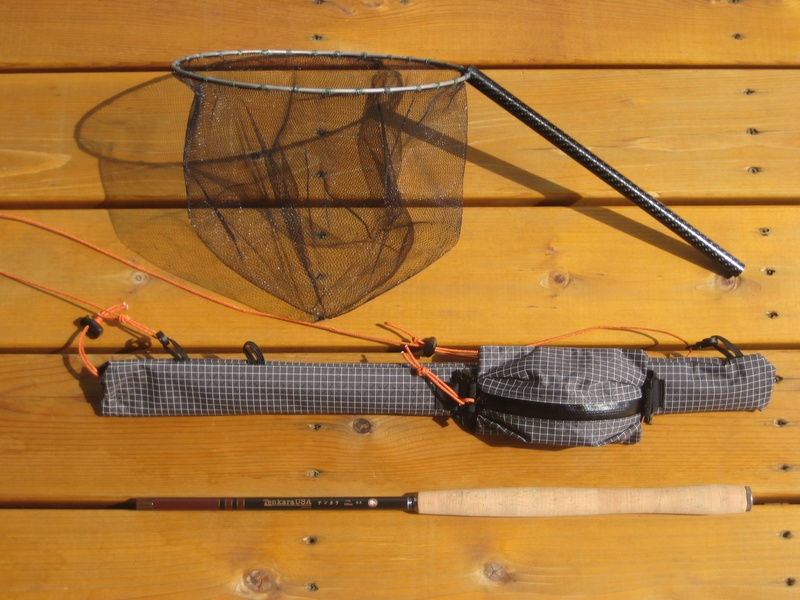 For those of you who prefer a more traditional tenkara-style angled net, TrailLite Designs also offers an angled version.  I prefer the "flat" model since it's easier to pack while backpacking.
Overall, this net design exceeded my expectations.  I can't think of one design change I would make.  As a fly fisher who does a lot of backpacking, I no longer have an excuse to ditch my net because it weighs too much.  This is the holy grail of ultralight nets.
My one nitpick (and it is a nitpick) is that the net doesn't float.  That would be a good feature but I'm probably asking too much given all of the other virtues of the Tenkara Ti Net.
I will be bringing this net with me on every trip now since the convenience factor far outweighs the weight penalty (get it?).  If you want one, the nets are available here.