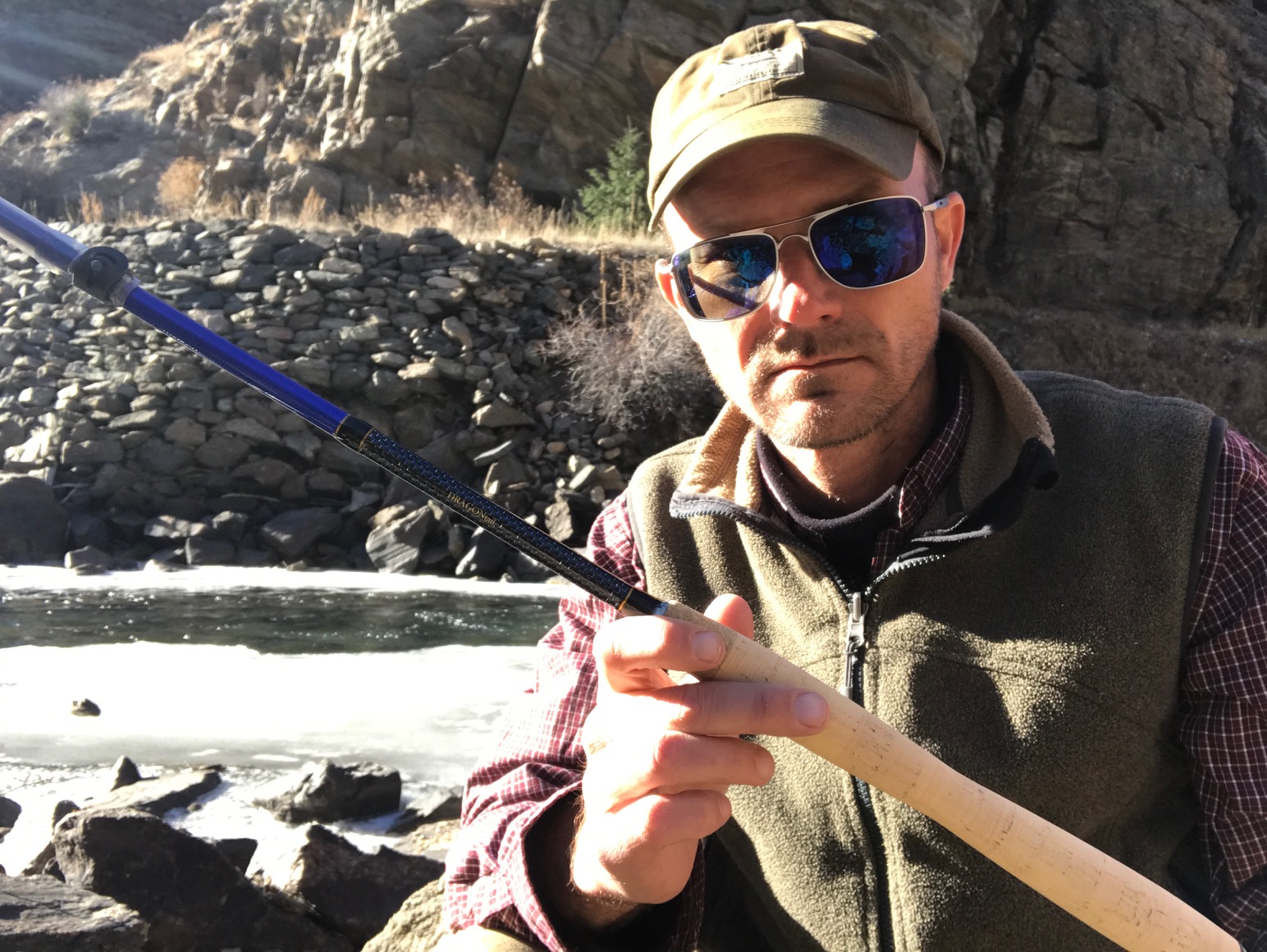 I recently had a chance to try out the newly designed NIRVANA 400 tenkara rod from DRAGONtail Tenkara and have nothing but good things to say about it. I've known the company and its owner, Brent Auger, for several years now and have always been impressed by how they've consistently put out tenkara gear that strikes a good balance between high quality and reasonable price. And the NIRVANA is no exception.
Specs
Length: 13 ft 1 in. (399cm)
Collapsed Length: 24 in. (60.96cm)
Handle Length: 10.5 in. (26.67cm)
Sections: 8
Weight: 3.32oz. (94g)
Action
I always cringe a little whenever I'm forced to try to describe rod action in words, mostly because I really believe the only way to know a rod's action is to cast it yourself. But, if I had to, I'd call the NIRVANA a "soft tip with a stern backbone". It flexes very easily from the tip into the mid-section, but you can feel the stiff butt section kick in when the the rod is loading and unloading. This makes it very easy to cast at close range, but also has reserve power to cast a long line or turn a big fish. If you like softer rods and to feel the rod load and unload, you'll probably like this rod. And you can be confident that it will handle a 20-incher if you hook into one. I also think it would be an easy rod for beginners to cast since it gives good haptic feedback. According to the manufacturer, the rod was designed to cast both a furled line or a level line. I don't fish furled lines anymore, so I fished it mostly with a 13′ DRAGONtail #3.5 fluorocarbon level line and it was a perfect match.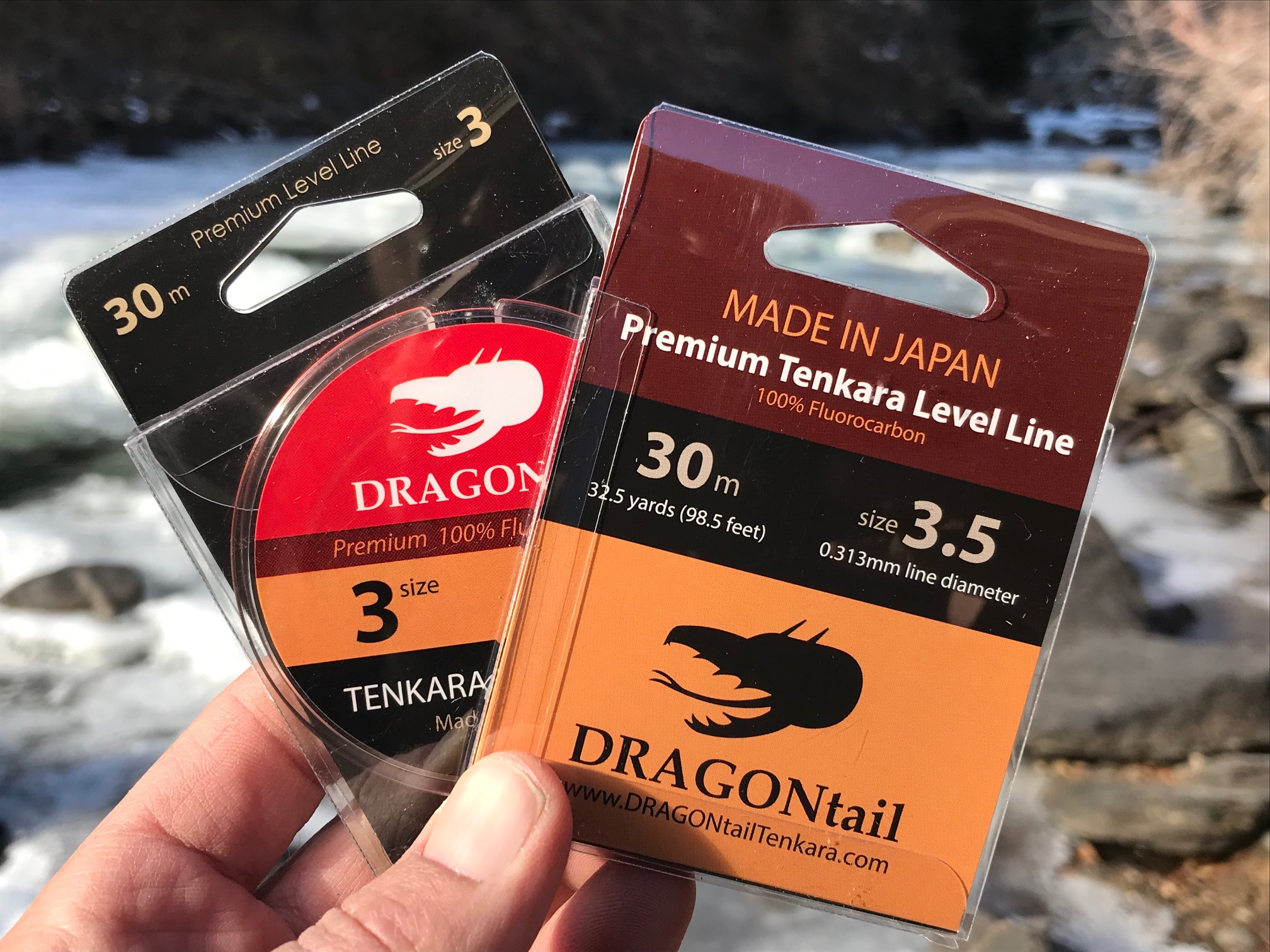 The line itself is nothing extraordinary–it's just a good level line on par with many others available today. As far as I know, there are only a handful of fluorocarbon manufacturers in the world anyway who produce essentially the same line for different vendors and I would suspect this is the same. It just fishes well and does exactly what you'd expect of a good level line. It's available here.
Hardware & Aesthetics
While aesthetics have nothing to do with a rod's performance, as a designer, I'd be remiss if I didn't at least comment on them. This is a sharp looking rod with a woven graphite section near the handle, blue accent bands, gold thread highlights, and a nice silver winding check. Just enough bling to make it look distinct without going overboard.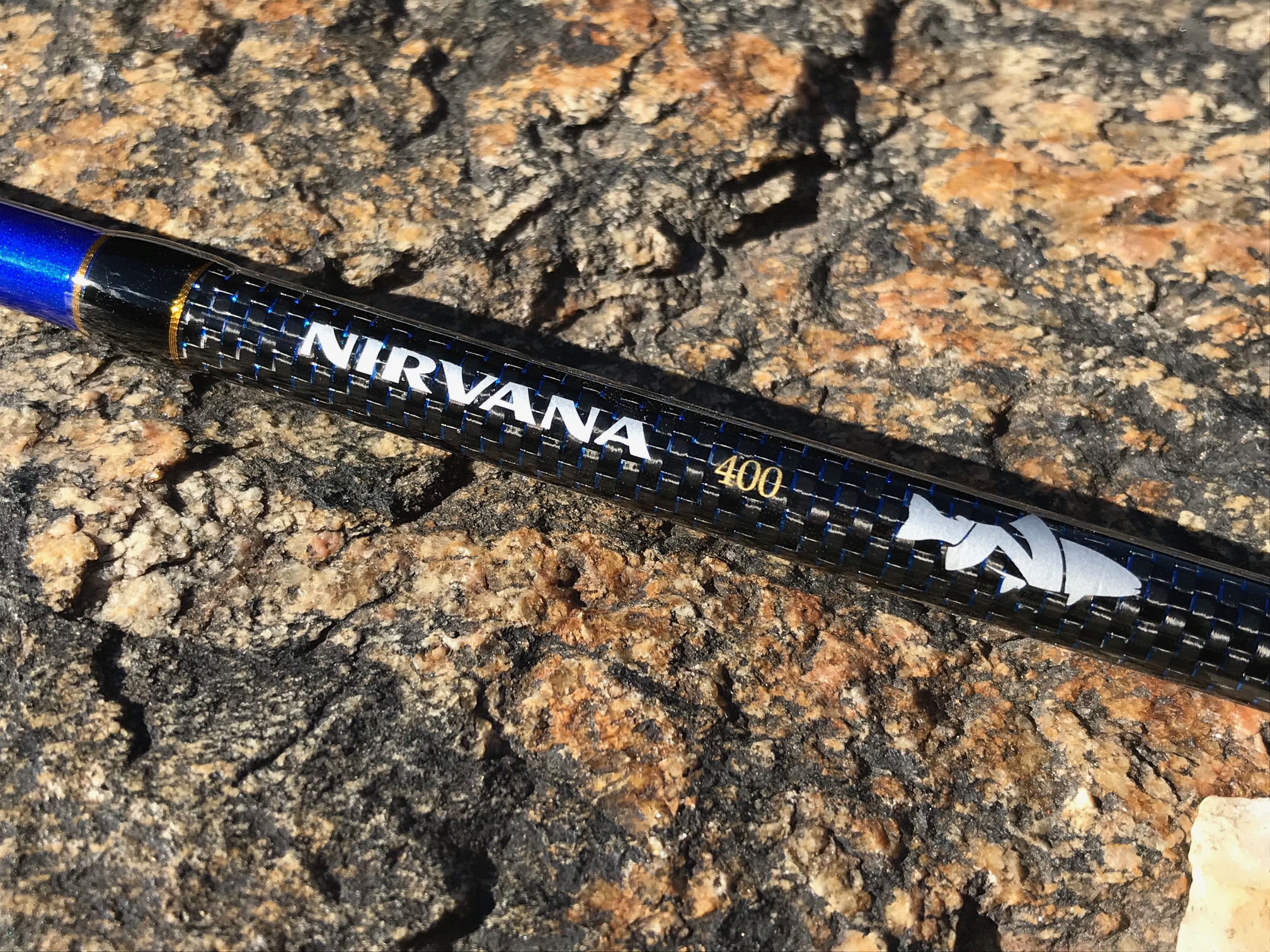 The handle is available in either foam or high-quality cork (I have the cork version) and both feature a cork composite segment near the blank. Many companies do this allegedly to give you a more durable place to hook your fly without damaging the grip; however, I think it's probably done more for aesthetic reasons. I never hook my flies into the handles of my rods, but it does look cool.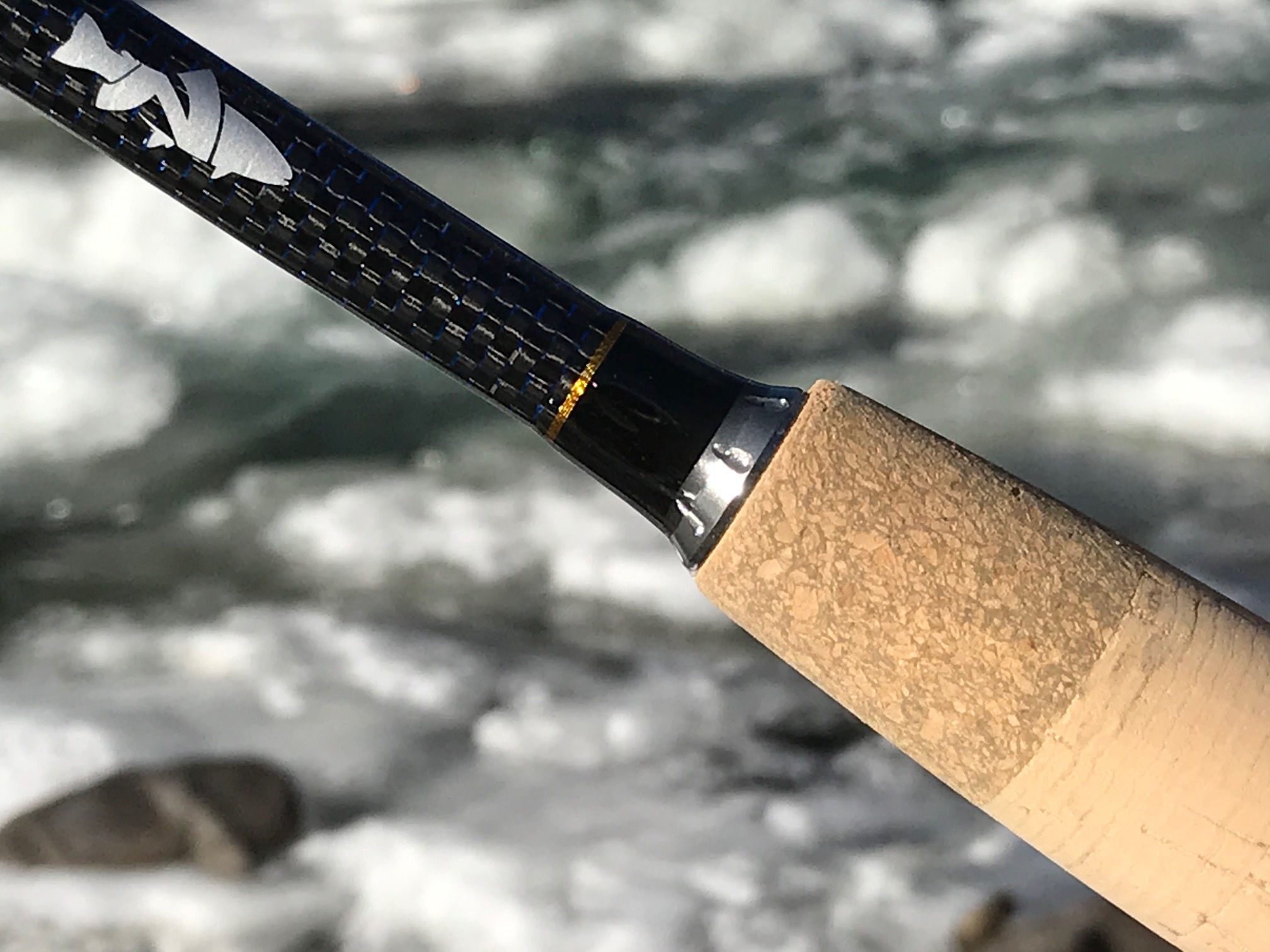 The taper of the handle is concave, giving you two distinct grip points depending on your preference. Some people prefer to hold the rod closer to the blank while others prefer to hold the rod closer to the end of the grip. This taper accommodates both positions comfortably.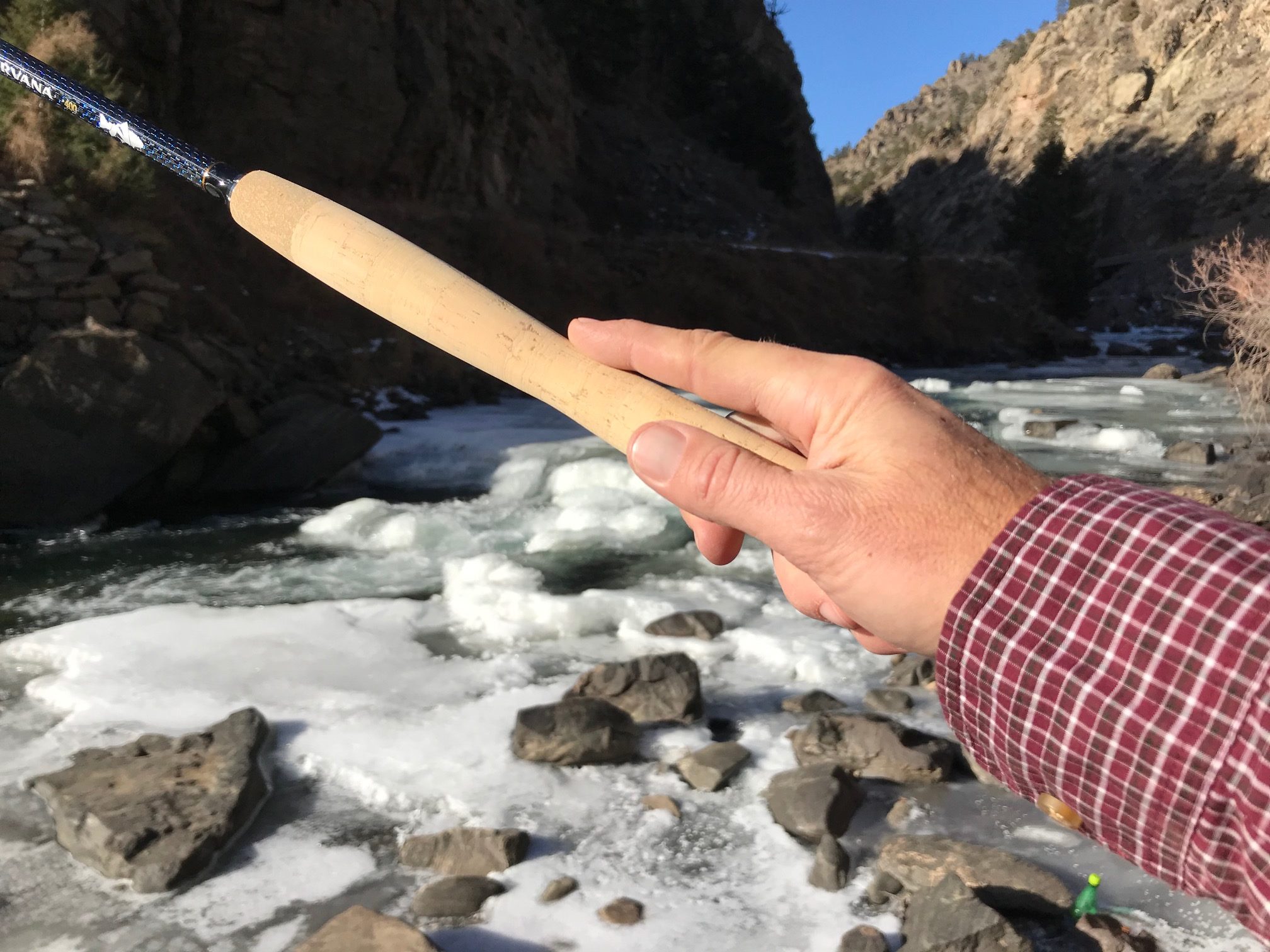 Speaking of holding your rod near the end of the grip … those who do so will appreciate the unique design of the end cap on the NIRVANA. One complaint some people have about many end caps is that they're uncomfortable–they're angular and usually made of metal which can get cold. The end cap on the NIRVANA is rounded so it's ergonomic and is made of nylon so it won't feel like you're holding an ice cube in your palm.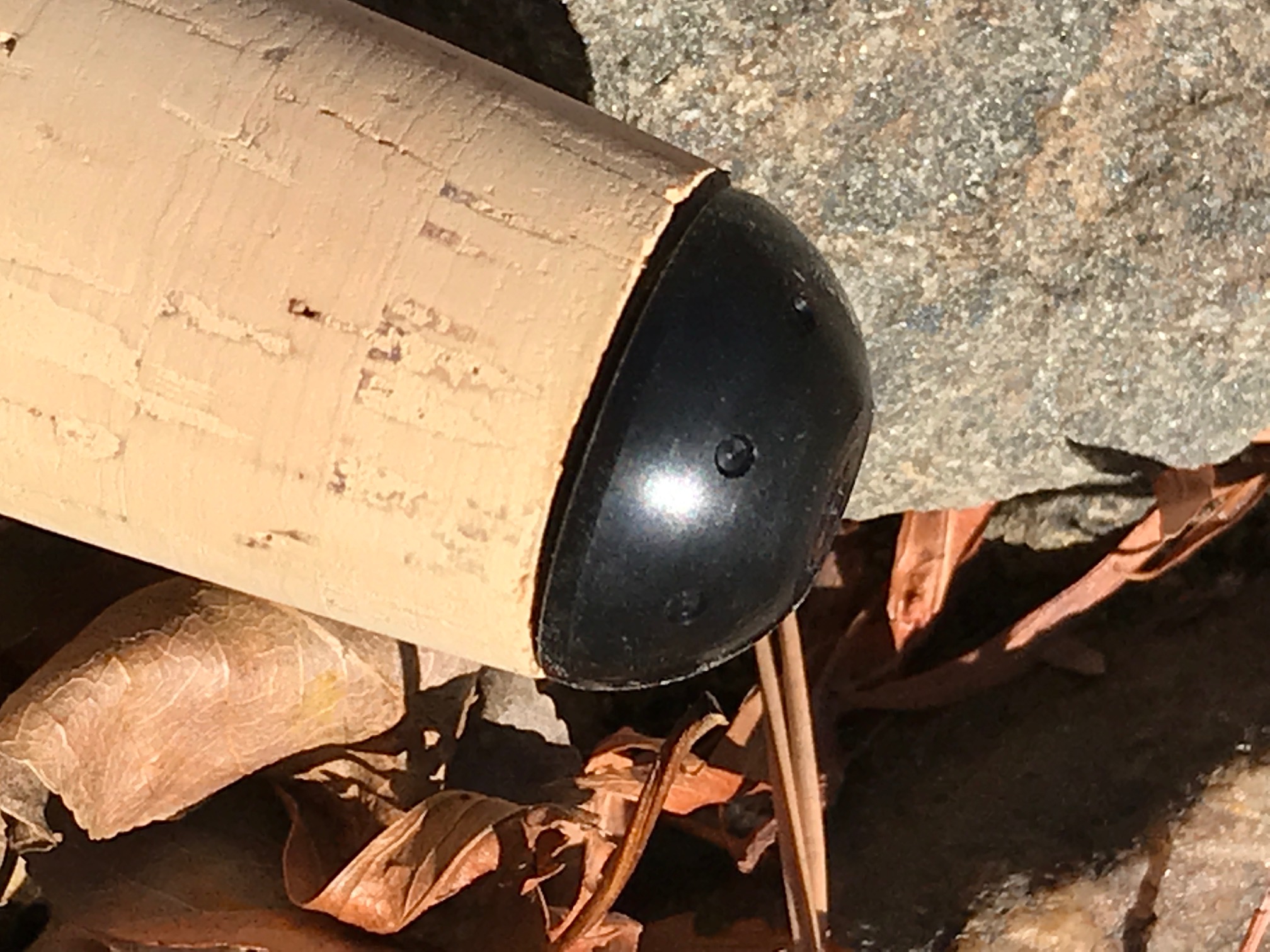 It also has a rubber cushion inside to prevent damage to the collapsed rod segments and eliminate the annoying "clanking" sound in transport.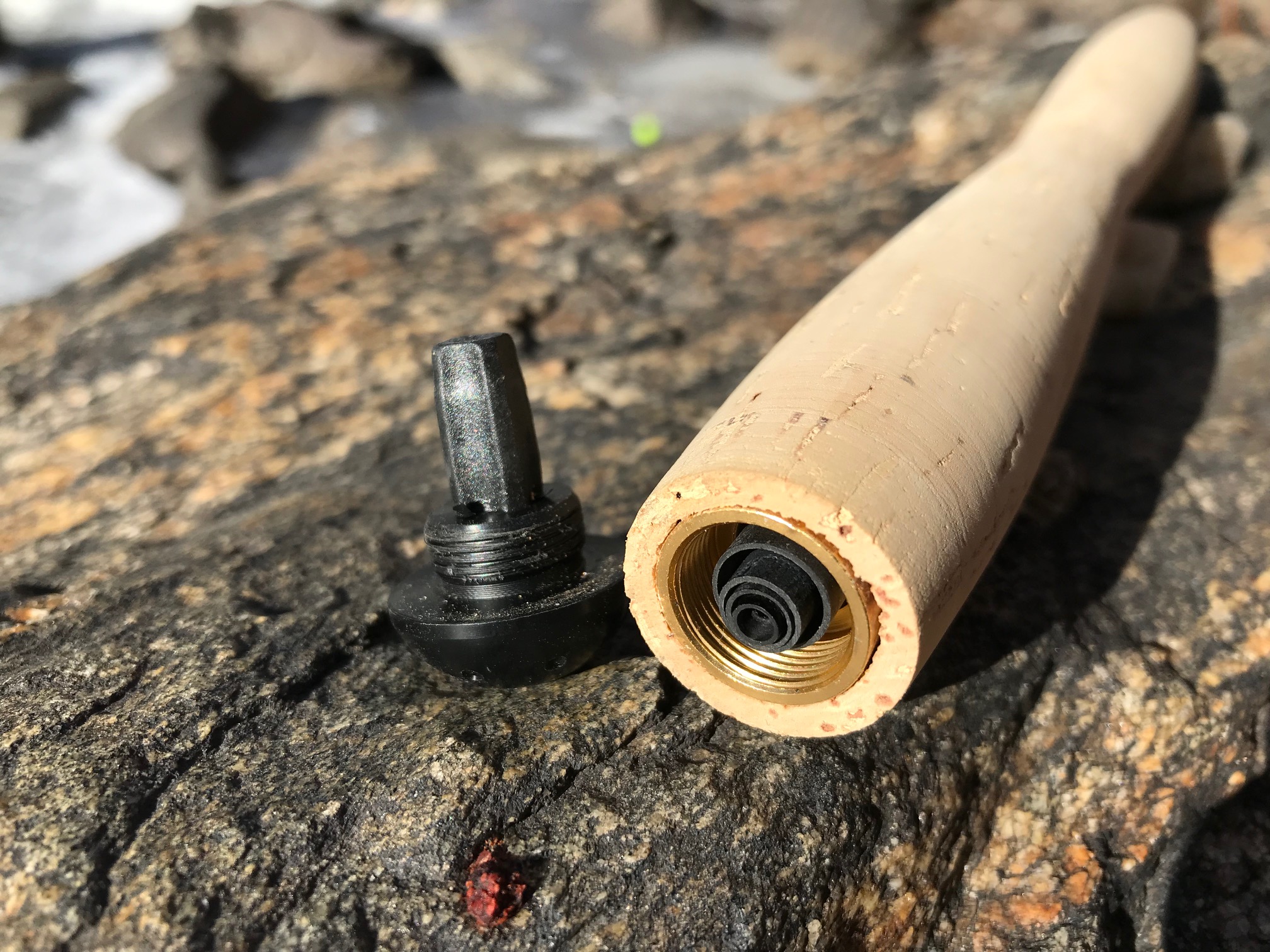 The only thing I would change about the end cap is to add knurling to make it easier to tighten and remove. The nylon is somewhat slick, making it tricky to remove with wet hands (not that I really see that situation arising). It would just be nice to have either knurling or a coin slot to make it easier to tighten and loosen.
What it Comes With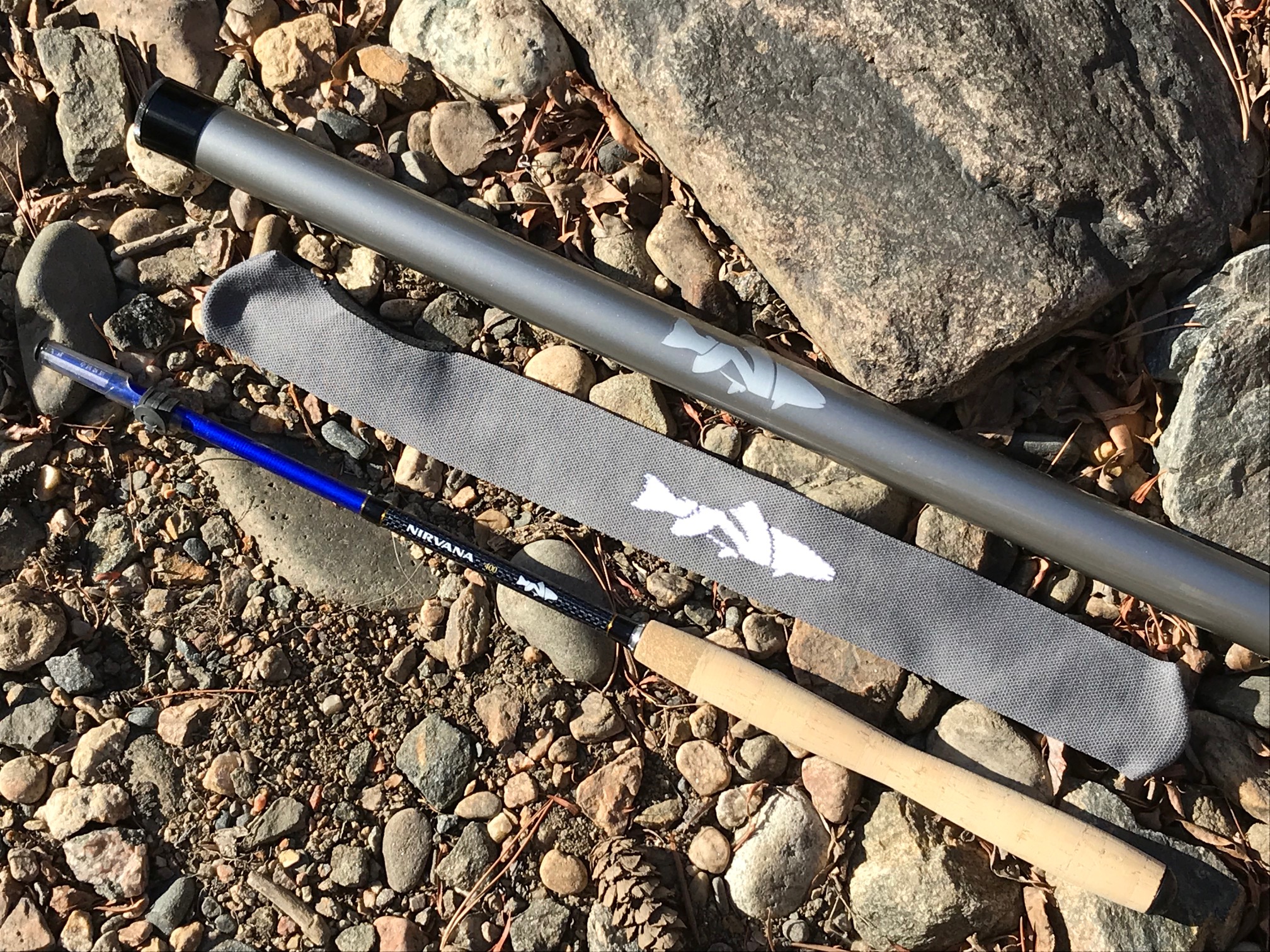 The NIRVANA comes with a really nice plastic rod tube with metal end caps and a stretchy rod sock. I really prefer this type of sock as they're easier to get in and out of the tube than the more common rod bags (no ties or flaps to deal with).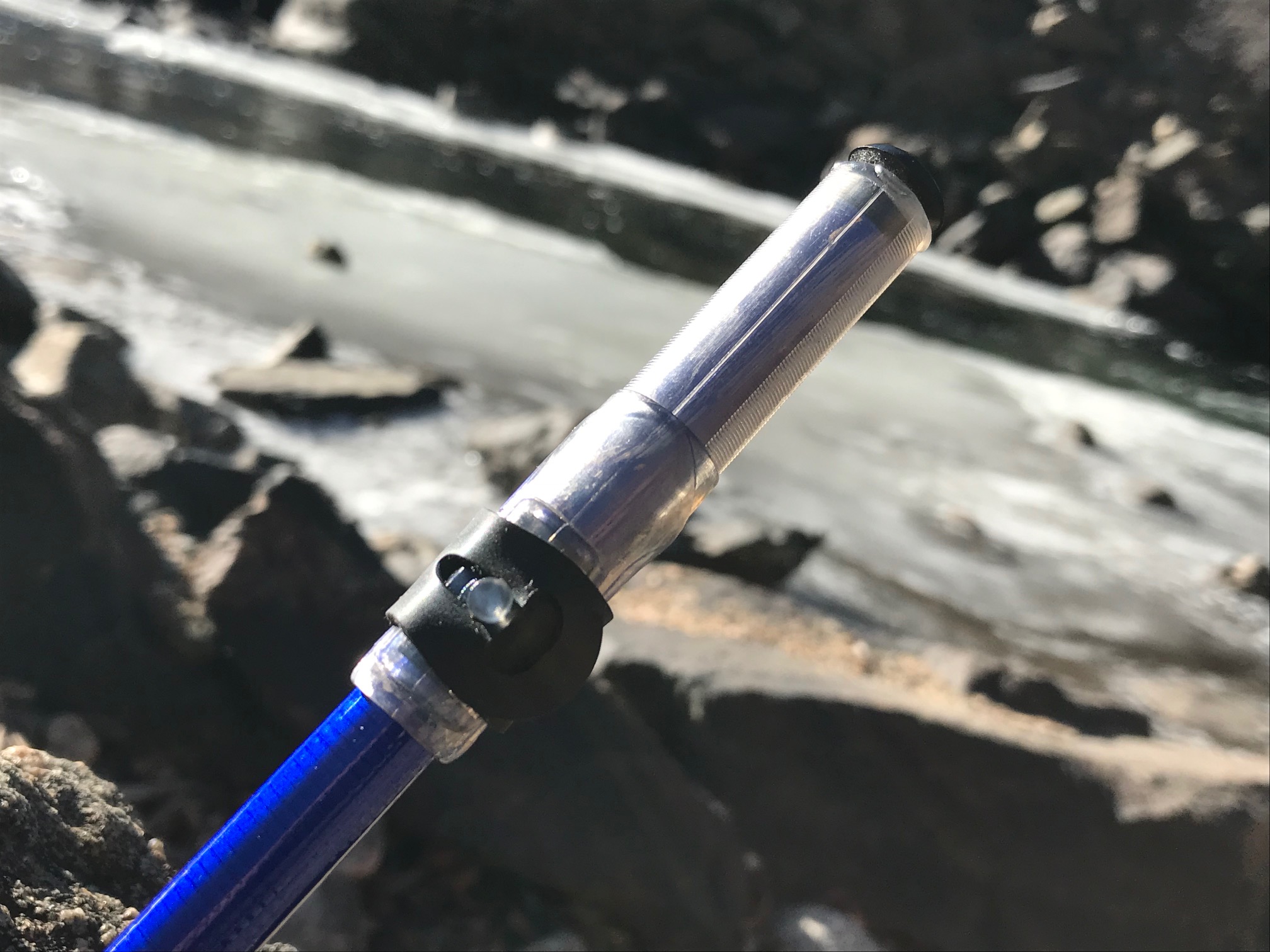 I was pleasantly surprised to see that this rod comes with a universal rod cap rather than the ubiquitous "plug". This is a really thoughtful touch and I wish more manufacturers would do it. For one thing, it's just a more solid fit and more secure. And it's not as easy to lose as the tiny plugs. But even better–it's multi-purpose. Instead of having one plug that is fitted to one specific rod, you get a cap that you can use on your other rods as well (when you inevitably lost the plugs for those). Kudos to DRAGONtail for starting what I hope becomes a trend in the industry.
Overall, the NIRVANA is a great, high-quality rod and the 13′ length and user friendly action make it a good all-around stick. And it's from a tenkara-experienced, stable company with excellent customer service. For more information, specs, and pricing, visit DRAGONtail Tenkara.