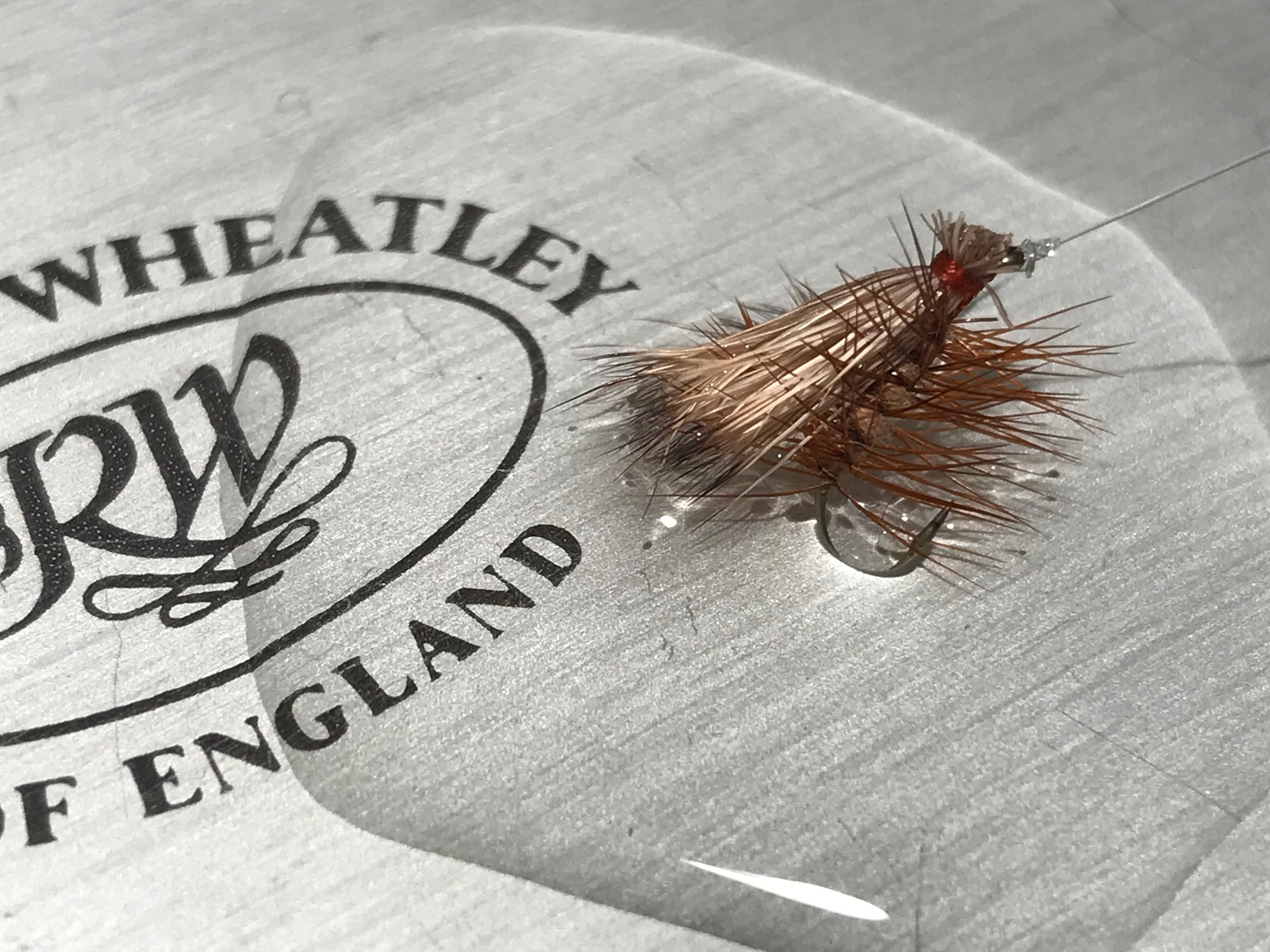 I recently wrote a post about how to make your own DIY fly drying patch. And it works great if you want to switch out soggy flies for fresh ones or just want to dry out your flies before you retire them to the box. But, what do you do when you're down to the very last one of that one pattern that's been absolutely killing all day and it's hopelessly waterlogged? You can rambunctiously blow on it, announcing your desperation to every angler within earshot up and down stream or make non-angling onlookers think you're doing drugs. You can try the rubber band trick and just tell people you practice the lost art of some esoteric, ancient musical instrument so they don't drag you off to the psych ward. You can dole out the equivalent of Starbucks' most expensive and unpronounceable latte for some commercially available desiccant that bored product designers in the fly fishing industry concocted. Or, you can try this simple little hack I learned years ago using materials you might already have hiding in the unexplored corners of your junk drawer.
No matter how much I think I "advance" in my fly fishing, it always amazes me how often I come back to my roots–my "glory days" back in Western New York where I cut my teeth in fly fishing and learned from some of the most talented, innovative, and eccentric anglers I have ever known. Every now and then, I rediscover something–a trick, a technique, an anecdote–that I had somehow forgotten from those days and resuscitate it. One of these recently rediscovered ideas was a simple, homemade desiccant.
Like so many great ideas, the origins of this one have been lost to anonymity. I first heard about it by word of mouth probably 25 years ago, tried it, and it worked. But since I've been fishing mostly subsurface flies with tenkara for the last decade or so, I really didn't have the need for a desiccant, so it slid to the back shelf of my mind. Then, the other day, I was unpacking some boxes at work and a few of those little silica gel packs jumped out, tried to make a run for it, and I was suddenly reminded of why I used to hoard them. So, I thought I'd share …
What You'll Need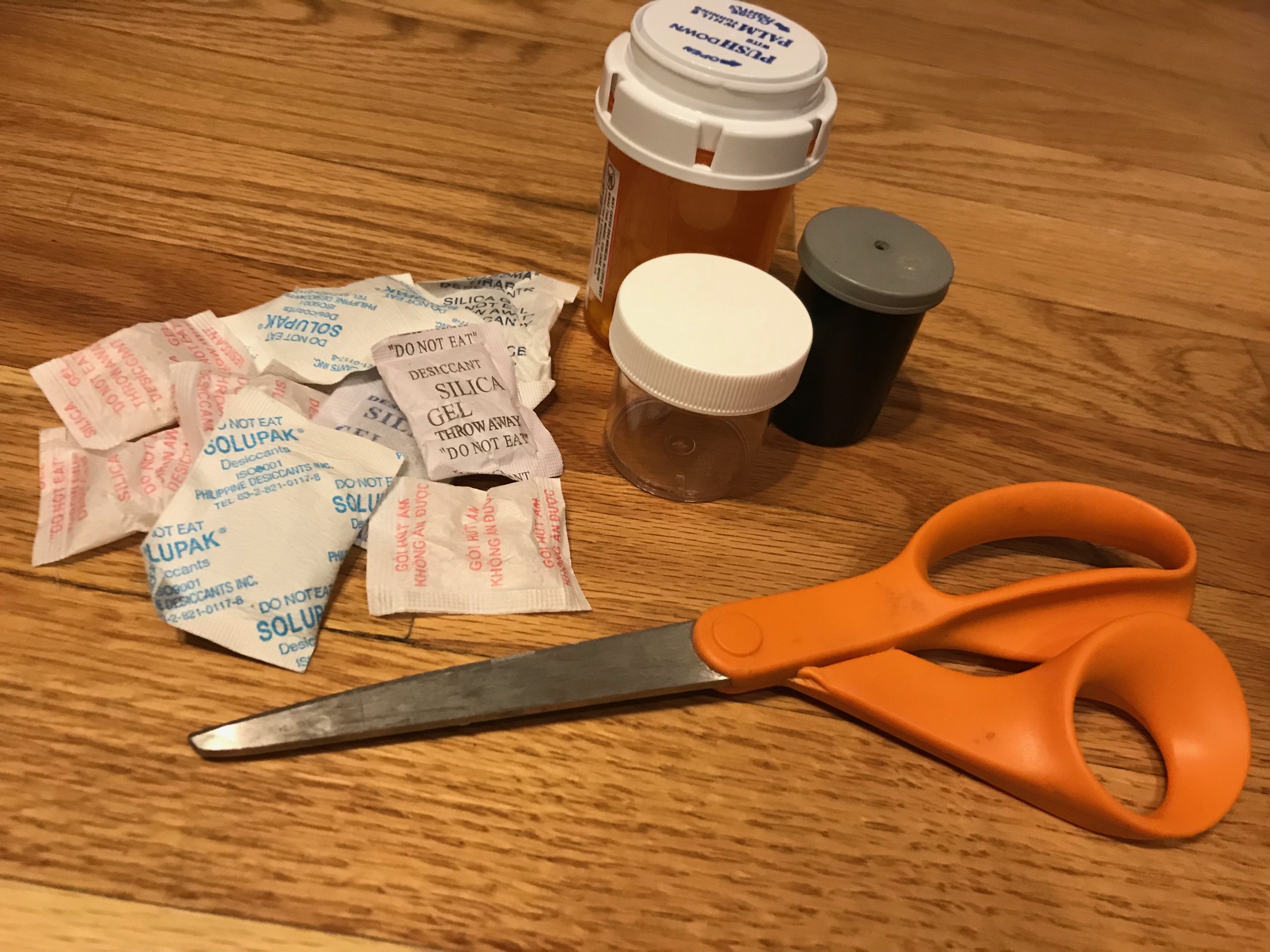 A pair of scissors.
A small container with a lid. We used to use old film canisters (good luck finding one of those these days) but any small container will do, such as a prescription bottle.
A bunch of those little silica gel packs that you've been throwing away for years that you now wish you'd kept–the kind that comes in furniture boxes or other packaging to reduce moisture. If you've ever bought anything from IKEA, you know exactly what I'm talking about (and you also know what it feels like to try to assemble a jet engine based off of the recipe for how to make an apple strudel).

How To Make It
Simply cut open the gel packs with the scissors, and pour the silica beads into the container, filling it about halfway. You don't want to fill it all the way because you'll need enough room for the fly to mingle among the beads.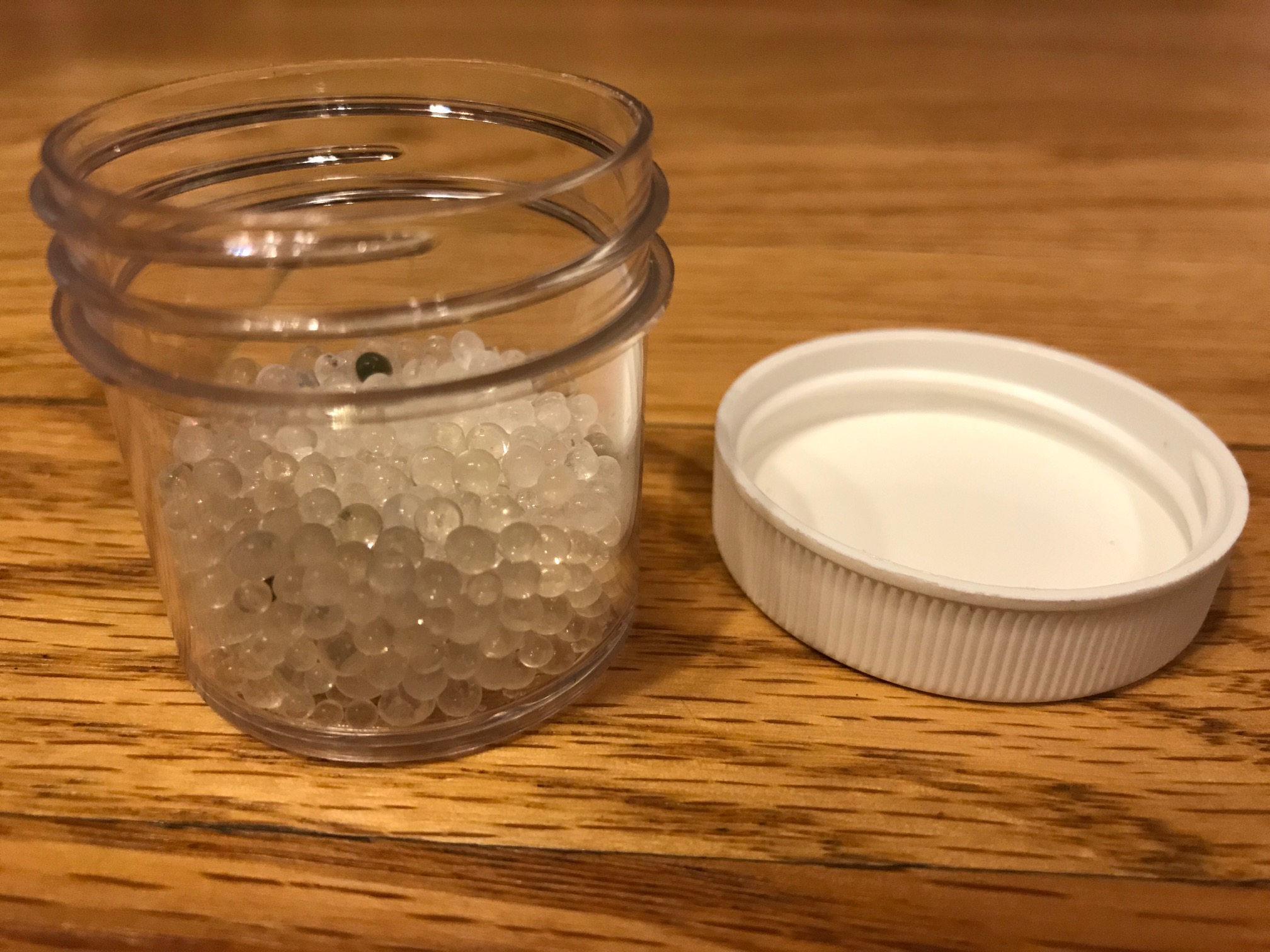 NOTE: if you don't have scissors, alternatively, you can put all the silica packs in a pile and run them over with your lawn mower. While this method works, and might seem more efficient because it opens all of the packages at once, getting down on your hands and knees to retrieve the hundreds of tiny beads scattered all over the place can be somewhat time consuming. For this reason, I highly recommend using scissors.
How To Use It
Just drop the fly inside the container (tippet attached), cover the opening with your hand and shake it as long as it takes to shake a good martini. Do not replace the lid as this can damage the tippet (especially if it's threaded).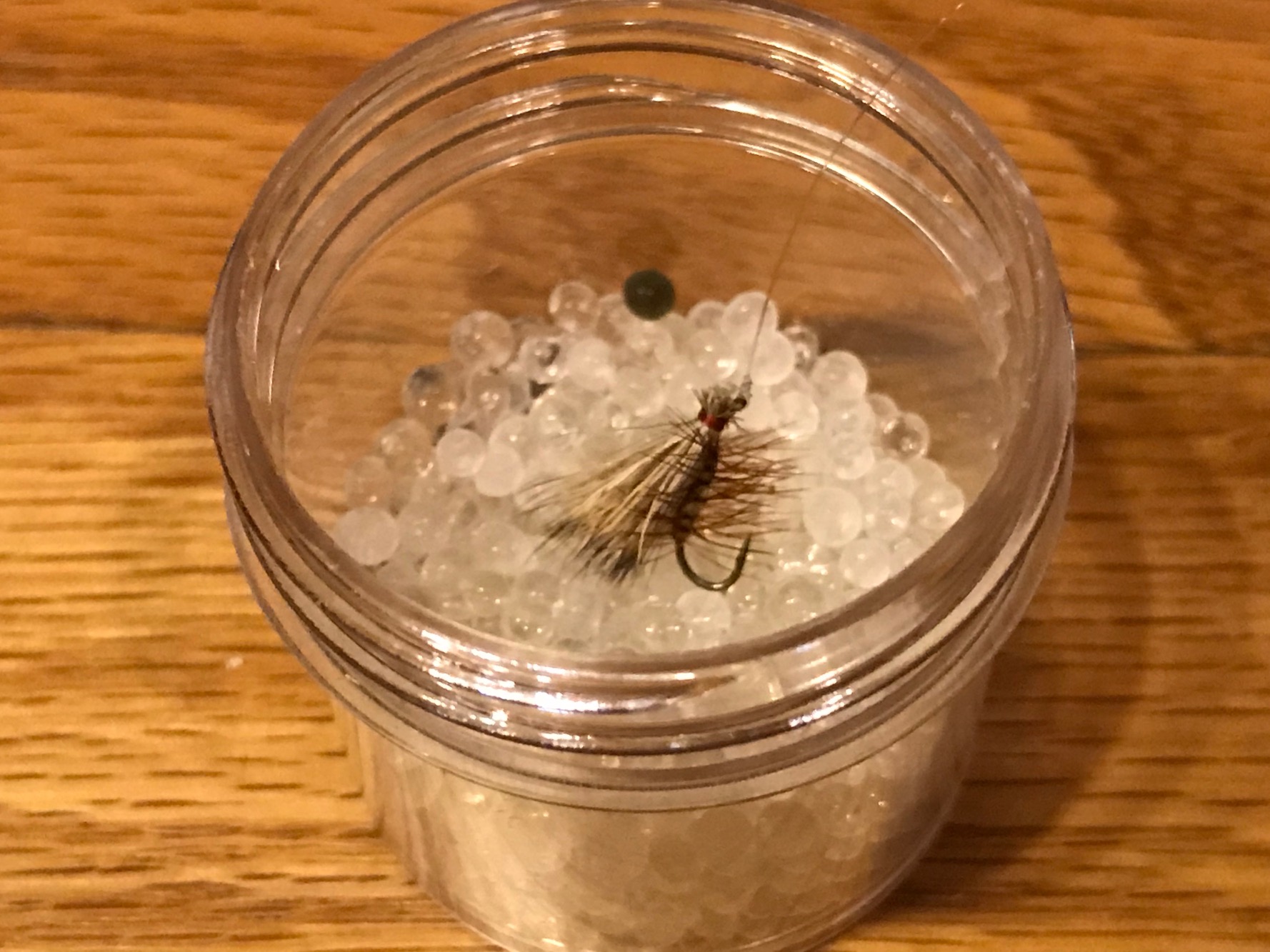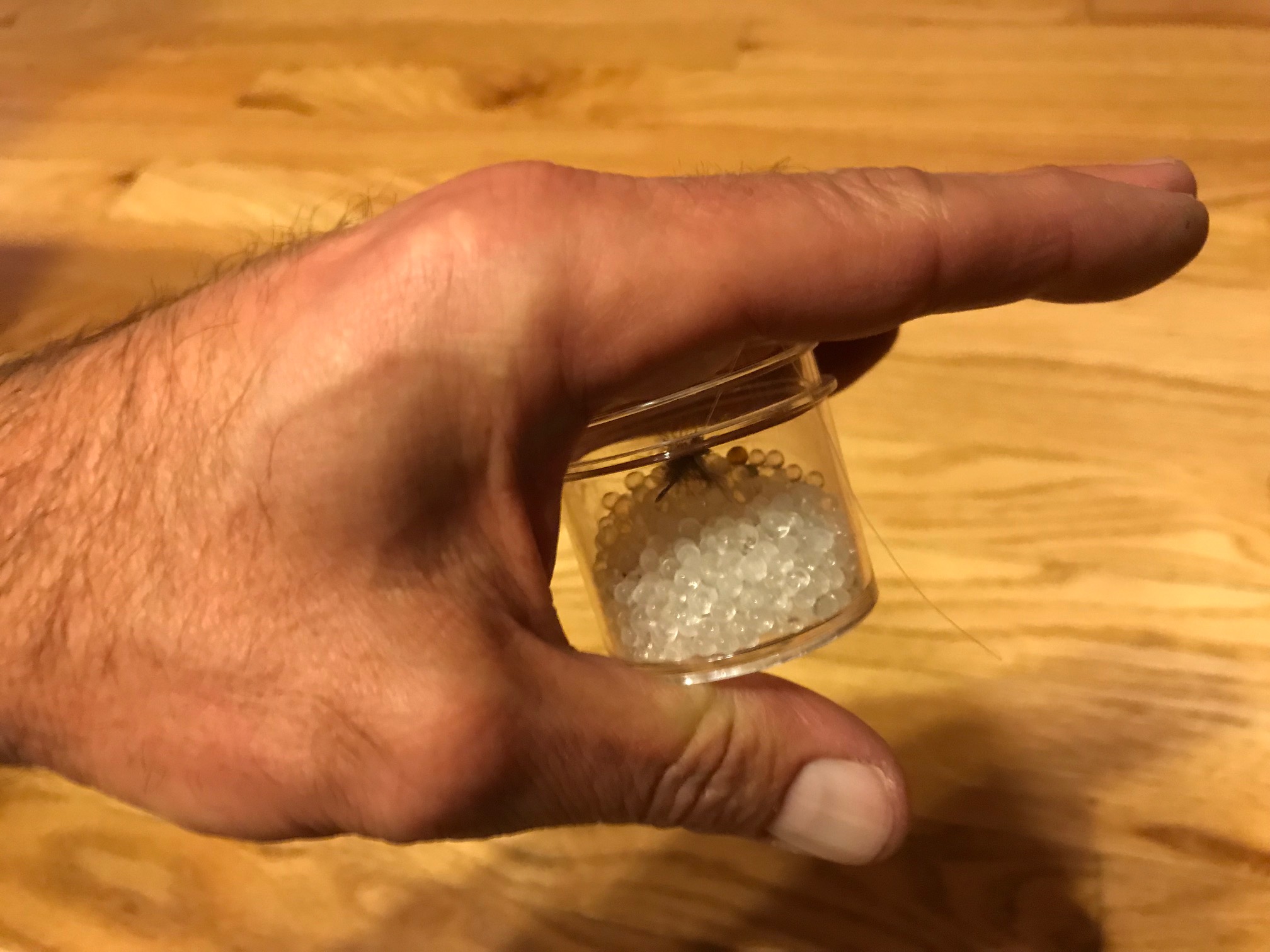 After the silica absorbs the moisture from your fly it should now perk up and be ready to hit the battlefield again!
Several of my old fly fishing accomplices back in Western New York used to use this little trick and some of them crushed the silica with the idea that smaller particles would create more surface area and dry the fly faster. And it probably does, but I don't crush it because the more powdery it gets, the more it gets stuck in the hackle and barbules of materials like CDC. This can actually hinder buoyancy and then you end up having to resort to the blowing method again to get them out. For me, the whole beads work just fine but you may want to experiment with both to see which way works best for you.
Anyway, just a quick share of an old idea, from a lost time, invented by who knows who.
What quaint little fly fishing hacks have you picked up over the years? Even better if their origins are steeped in mystery.