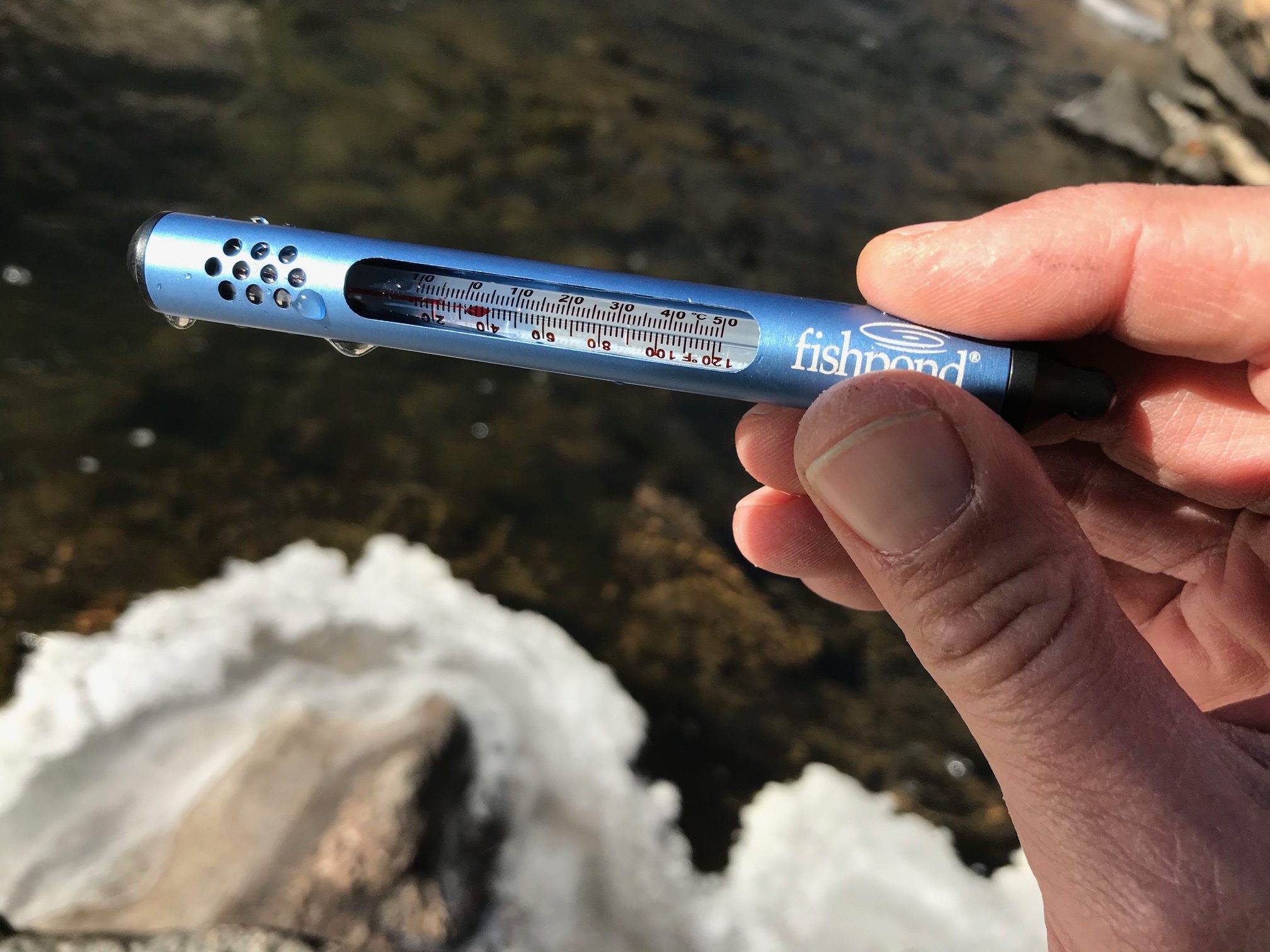 When your fishing partner catches the first fish of the day, the inevitable question is, "what did you catch him on?"  It's as if the fly were the ultimate "magic" factor in catching the fish. And, in fact, we all kind of place that faith in the fly … don't we? We automatically place the burden of success on the fly. After all, it makes sense. The fly is the most immediate thing between us and the fish. So why wouldn't it be the make-it-or-break-it factor? The truth is, there is much more to it than that.
While the fly pattern is a convenient scapegoat there are so many other factors that go into catching a fish we tend to ignore that I felt it worthy of exploring at least one: temperature.
Those of us who "scratch the hatch" might think we can also ignore things like temperature, but the reality is while the pattern might not make much of a difference in many cases, the temperature does. I took an informal survey of how modern anglers approach the water and was somewhat surprised to find out how few considered water temperature and how few even owned (let alone carried) a thermometer.
As we know, trout are cold-blooded animals. Their activity and diet are affected by temperature just as ours is. You probably don't want to eat a large, heavy meal on a sweltering summer day anymore than you'd want to eat a dainty salad on a cold winter day. Please don't misread that analogy–I'm not saying that trout only want to eat large meals when it's cold and small fare when it's warm–only that, like us, temperature affects the appetites and behavior of trout.
Every animal on earth has a temperature range that's optimal–even if they can tolerate temperatures outside of it. And it's within this range that the angler hopes to find trout–when their metabolism and appetite are most favorable for being tempted. First, let's look at a few numbers and then briefly interpret what they might mean to the angler.
A simple temperature guide for trout fishing
40°-50° Sub-optimal
55°-65° Optimal
70°-78° Sub-optimal
That's a general rule-of-thumb that's guided me more for freestone streams whose temperatures fluctuate as opposed to tailwaters or spring creeks (which tend to have more consistent temperatures). More precise figures could be further broken down into optimal temperatures by types of trout and char:
Brown Trout: 60°
Cutthroat Trout: 55°
Brook Trout: 54°
Rainbow Trout: 55°
So, what does knowing the temperature tell you?
Three things …
How active the fish are. Obviously, fish are going to be more actively feeding and receptive to a fly when within their optimal temperature range.  A brown trout may be more willing to chase a fly at 58° but not at 42°, so the temperature can tell you if moving the fly might produce, or whether a dead drift will be more successful. The temperature also dictates insect activity, which in turn, influences fish activity. Most species of aquatic insects require X number of days at X temperature to mature and hatch.  So when the insects are active, the fish often follow suit. And a third consideration is oxygen level. Extremely warm water can be oxygen deprived, leaving the trout apathetic. Extremely cold water can have a similar affect, slowing down their metabolism. All of these will give you cues as to how active the fish will be and help you tailor your presentation to fish that might be enthusiastic or lethargic. I realize these are generalities, but to go into them in any depth is beyond the scope of this article. It's just important to be aware that temperature affects a trout's motivation level.
When to fish. Just like the grandpa shushing his grandson in the boat so he doesn't "scare the fish", a popular myth is that the best time to fish is always early in the morning. While this is sometimes true, the exception is more the norm for me. For example, many of my local streams are in deep canyons. The water temp. drops significantly overnight and often, the best time to fish isn't until the sun has come up over the ridge and has had time to warm up the water to a more optimal temperature. Counterintuitively, the best time to fish these streams is midday–when the early risers have called it quits, packed up their waders, and headed home thinking it's "too late" to fish anymore. In such situations, the temperature overrides time of day.
Where the fish are. Imagine you're in a restaurant and they seat you right below the air conditioning vent. You'd probably ask to be moved to another table to be more comfortable, right? Trout do the same thing. While they have their preferred lies, they will move out of these to seek more comfortable temperature zones. So on hot days, the trout might move into deeper pools where the temperature is cooler. Conversely, on cold days, they might move into shallower water near the edges where the sun has warmed the water to a more optimal temperature. For this reason, it's important to measure the temperature in various places in a stream–not just one spot.
Thermometers for Fishing
There are many good thermometers available today including some high tech digital and even infrared models. Years ago, I got a free one as a promotional item from Angler's Sport Group. It's a flat "card" thermometer that gives a fast reading and takes up zero space in my chest pack. I've lived in constant fear of losing it because I've looked all over to find another one and can't find one like it anywhere. So when it finally floats away one day, that's it.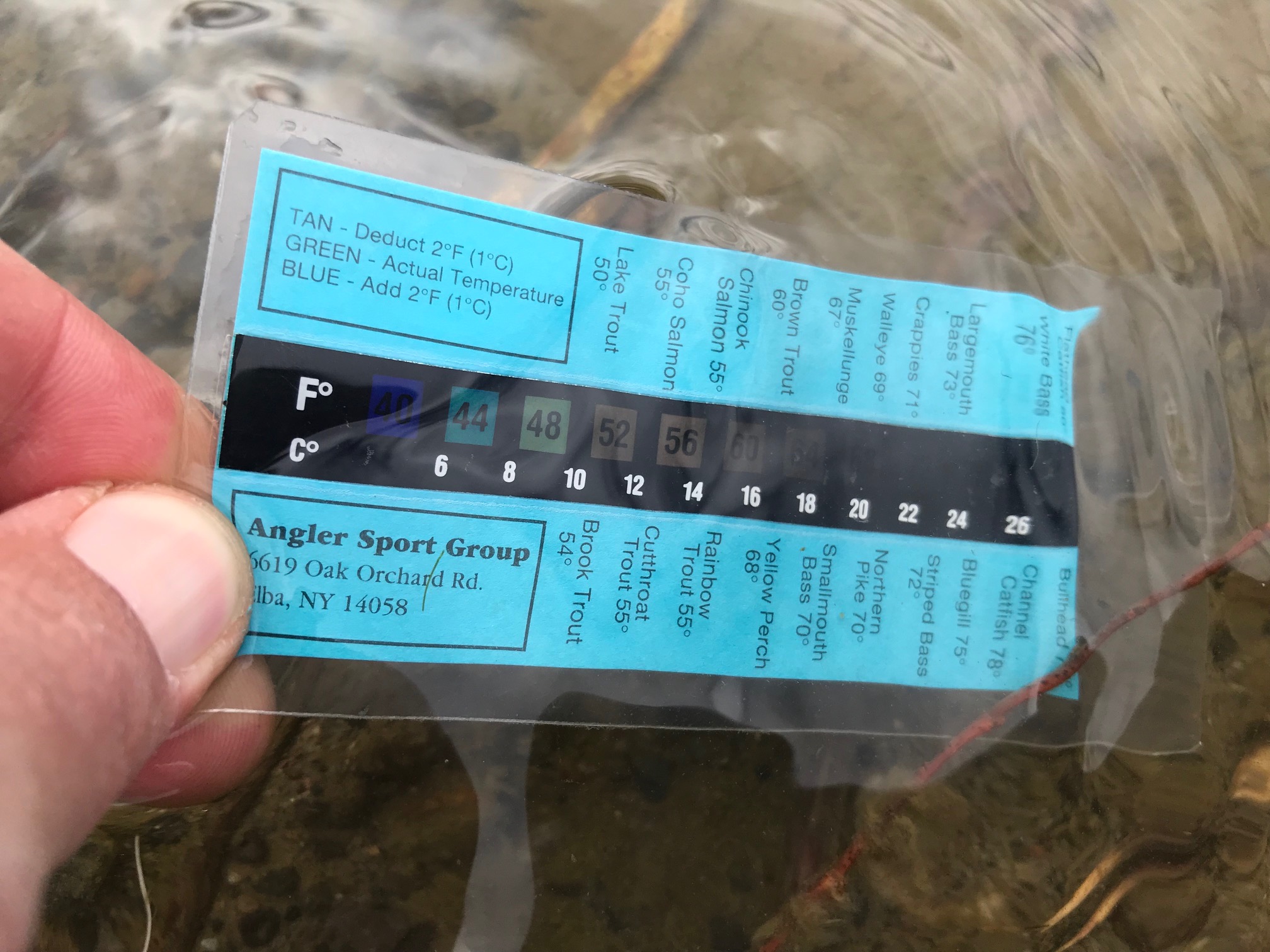 But today, I use a Fishpond Swift Current Thermometer. It's a slow read (you have to leave it in the water for a couple of minutes), but it's light, accurate, durable, and replaceable if I ever lose it. I've tied a length of paracord to it so I can drop it into hard-to-reach places such as off of bridges, beaver dams, and over ice shelves.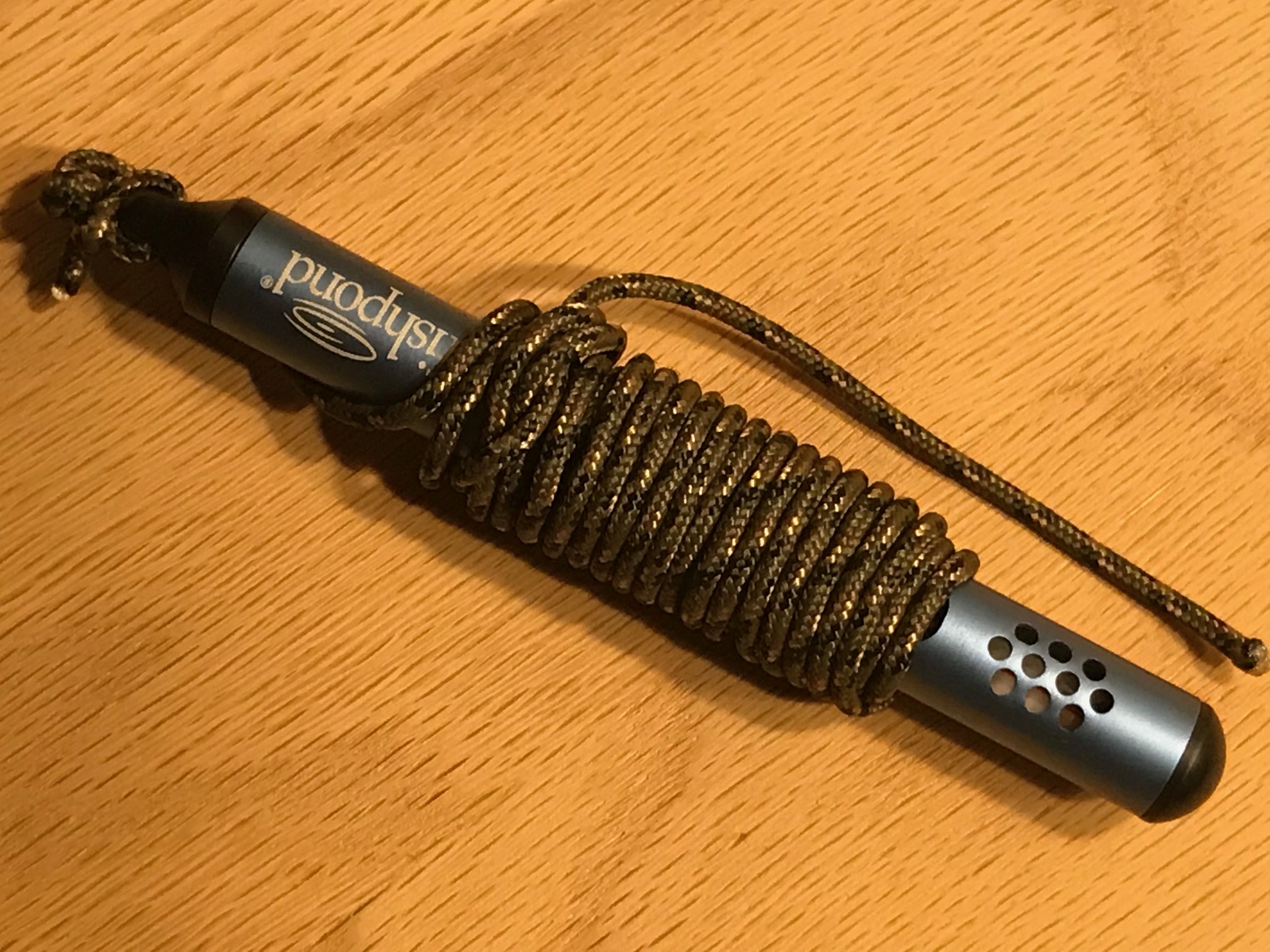 The number one tip I can give with regards to temperature is: Take readings at different depths, at different times of day, and in spots with and without sun. You might be surprised how much the temperature can vary in a stream. And remember, a mere couple of degrees can make all the difference!
Somewhere, there's a biologist reading this right now and cringing at my unscientific treatment of the topic. And I welcome anyone with a formal background in the subject to chime in and educate me. But this is my empirical testament and perhaps it's my hubris to trust anecdotal evidence over scientific textbooks.
At the very least, the next time you have a fishless day, now you'll have one more excuse in your arsenal besides the "wrong fly" defense … "The water was too cold/warm/hot". You're welcome.
Do you regularly check water temperature? What insights can you share?