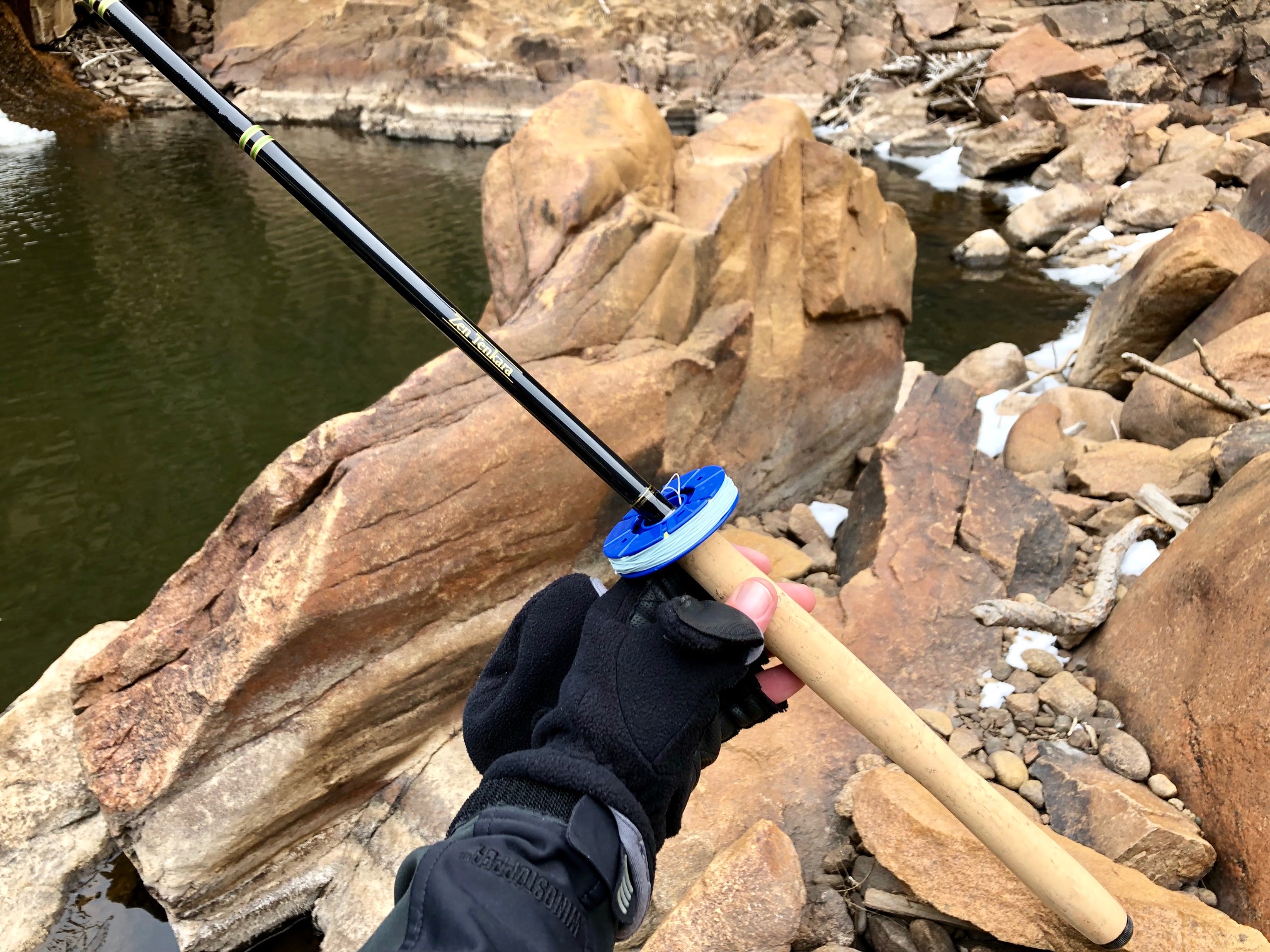 In an industry full of "me too" companies, Zen Tenkara has always stood out in my mind as one that isn't afraid to stray from the pack, break with convention, and do their own thing. Owner Karin Miller's tagline is "Defining American Tenkara", and whichever side of the whole "what is and isn't tenkara" debate you're on, you have to admit that she has been pushing the envelope of what we thought fixed-line rods were capable of. Many of her rods are designed for applications beyond the small stream, small trout tenkara comfort zone and are meant to tackle big game and extreme conditions. She regularly travels abroad to test her designs on saltwater species and salmon, pushing them to the limits to develop gear for the esoteric anglers up for the challenge of landing big fish without a reel. I recently got to test out her newest rod, the Suimenka, and here are my thoughts.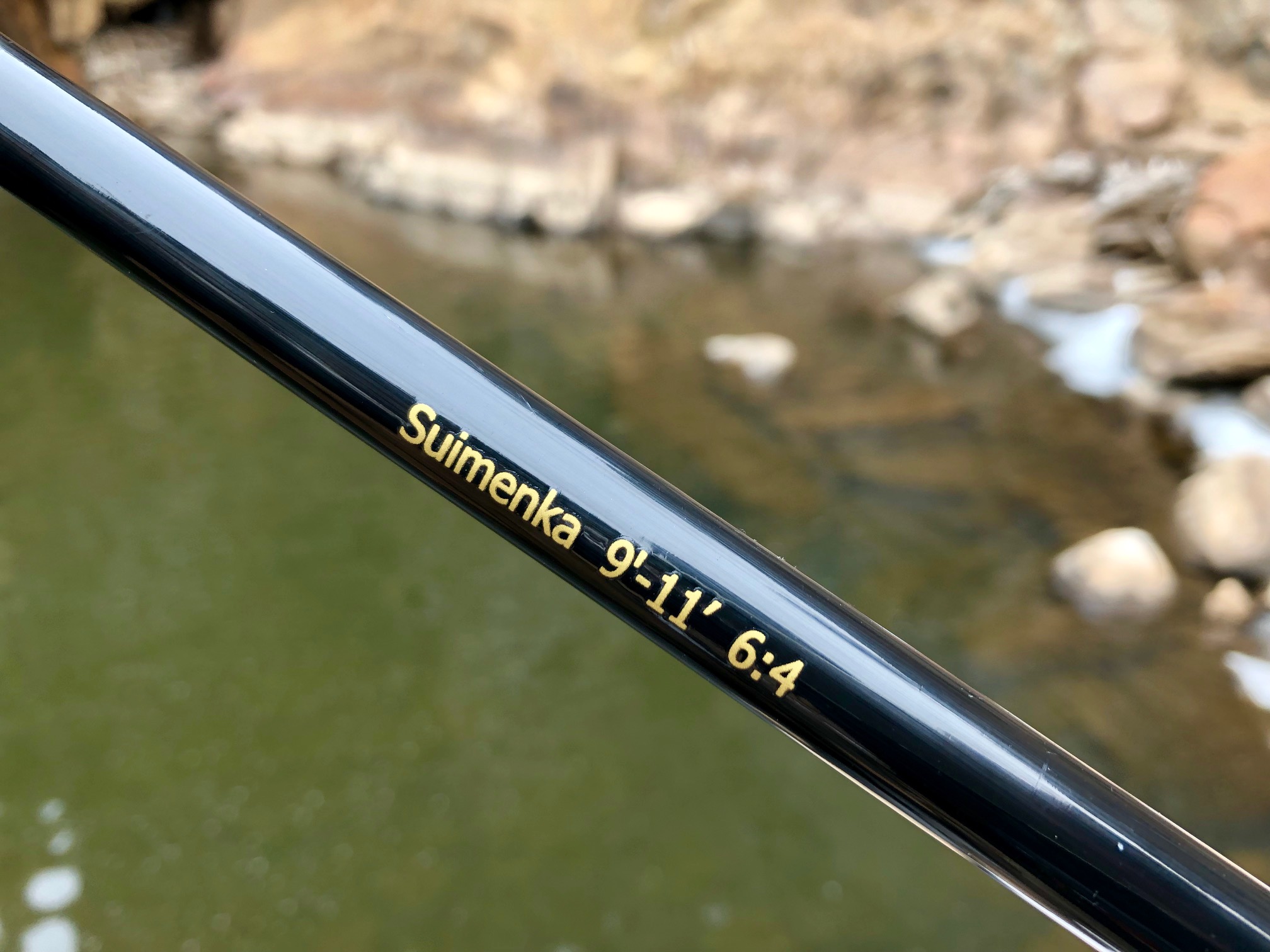 Specs
Action: 6:4
Collapsed Length: 26.375"
​Extended Lengths: 9'/11' with Nymphing Tip, 10'/12' with Dry Fly Tip
Handle Length: 11.5″
Rod Weight: 3.7oz
Overview
The Suimenka is unique in the fact that it's actually adjustable to four lengths. It's a zoom rod, so that gives it two, but it also comes with two interchangeable tips which add two more lengths (see above). One tip is a very stiff and stout "nymphing tip" meant for greater sensitivity while the other is a much thinner and softer "dry fly tip" meant for easier loading and a more delicate presentation of a dry fly. By switching the tips, you can adjust the rod's action for different applications.
Action
My first impression of this rod was that it's much stiffer than the tenkara rods I normally fish and I've found that that's in keeping with the majority of Zen's lineup. This means it takes a line with more mass to load than a typical tenkara rod which is designed to cast daintier level fluorocarbon lines. While the action does change significantly between the two tips, I mostly fished it with the nymphing tip, since it's March and was 34º (not exactly dry fly weather). I can tell you that the nymph tip is indeed extremely sensitive and transmits strikes and bottom bounces well.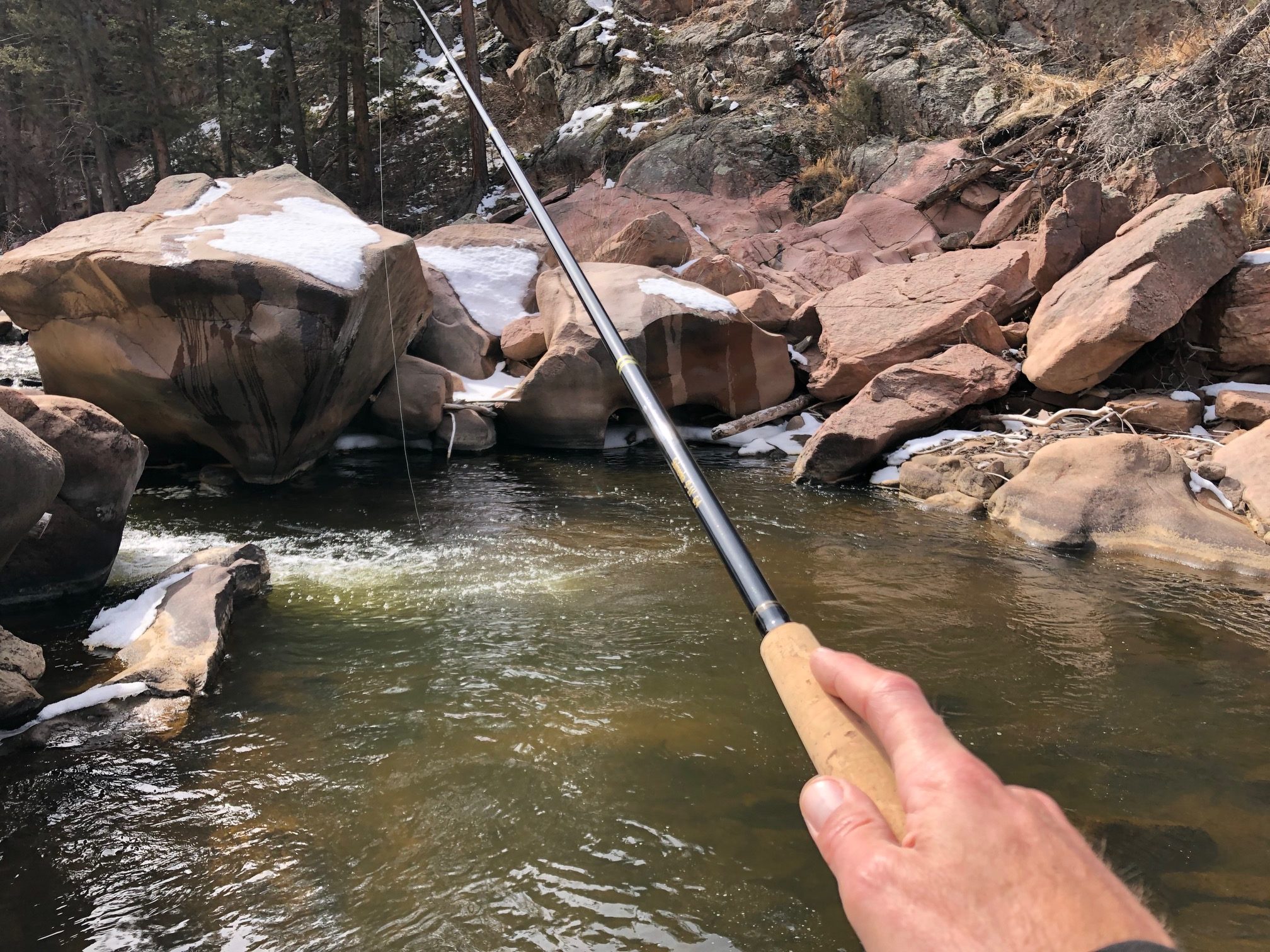 For those used to softer action tenkara rods, the Suimenka might take some getting used to. And a large part of this will be pairing it up with the right line (more on that below). Think of it more like a western fly rod, where you need a thicker or longer line with more mass and your casting stroke will be more like that of a ten o'clock, two o' clock rather than ten o'clock, twelve o'clock. I found myself casting side-arm with it the way I do for saltwater and still water fishing because it just felt to compliment the rod's action well. If you've only ever fished tenkara, then you will have to deliberately adjust your arc, but if you've got experience casting a rod and reel, it will be a familiar stroke, and it will be just like riding a bike. Once you dial it in after a few initial casts, you'll find that this is a powerful rod that is fun to cast and throws a long line and tight loops with ease.
To put the rod to the test, I fished with something I never fish with: a large tungsten bead sakasa kebari just to see if it would handle such a heavy fly. And it did. Well. The combination was a perfect match for the large, deep pool I was on where my typical tenkara rods would have been under-gunned.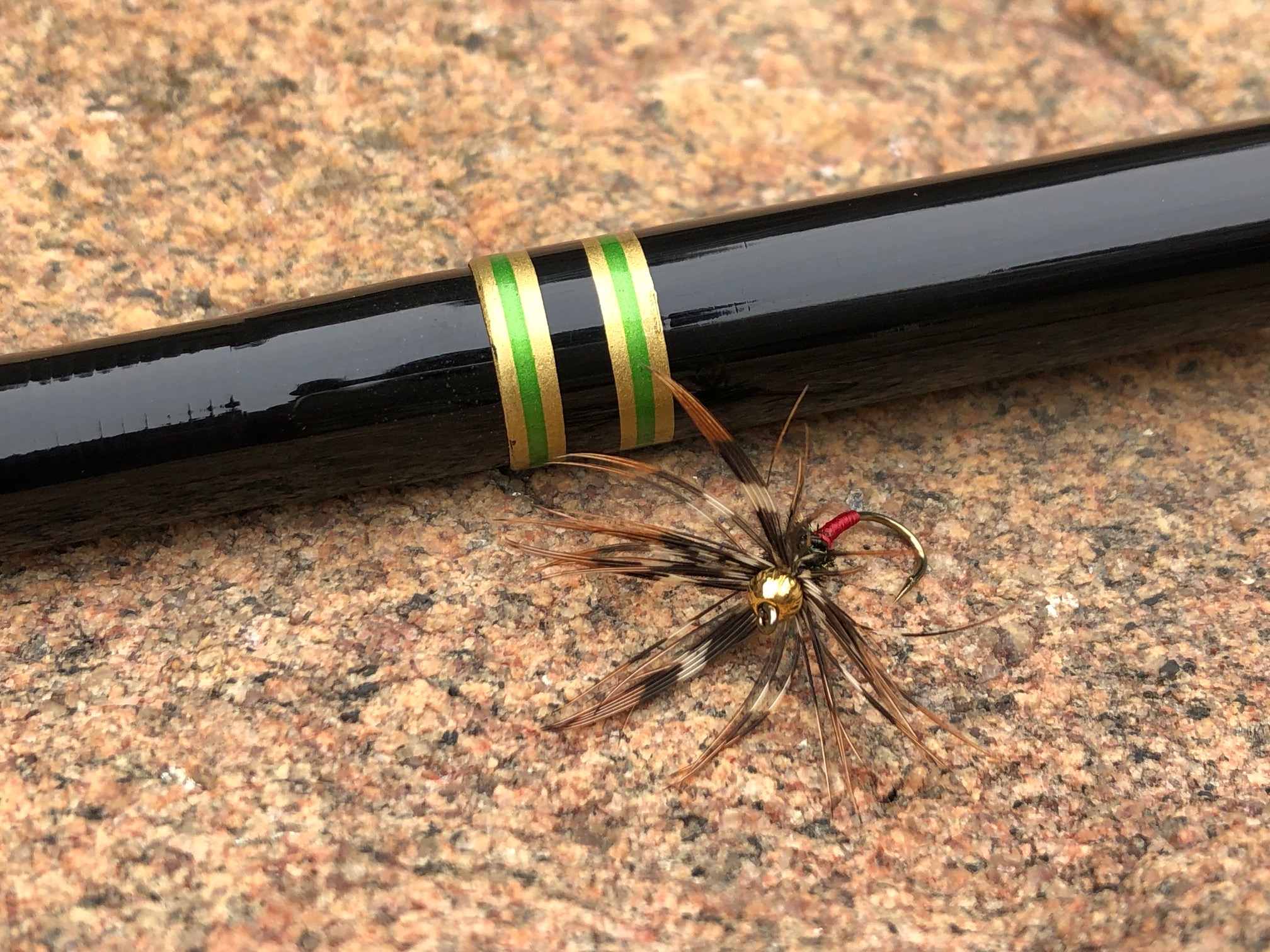 While I primarily cast with the nymph tip, I did play around with the dry fly tip. It's much more flexible and loads more easily. But again, under my testing conditions, fishing a dry fly didn't make much sense. I just tried it to get an idea of the difference in action.
One curiosity … when writing reviews about zoom rods, I invariably state that I prefer the action of the rod in the un-zoomed position as opposed to the fully extended position. The Suimenka is the first zoom rod I've tried where I actually preferred the opposite: I like the fully-zoomed action better. Of course, that's personal preference, but it's nice to have both options.
With either tip, this is a full-fledged tip-action rod, with a strong backbone and demands a much heavier line than most tenkara rods to bring out its personality.
NOTE: The Suimenka is also compatible with Zen Tenkara's Performance Tip just like all of their other rods, giving you a third option to adjust the action, but I don't have one so I wasn't able to try it.
Lines for the Suimenka
Given what I said above, forget about casting a #2.5 level fluorocarbon line with this rod. It wasn't designed for that. Think heavier and longer lines that are furled, braided, or PVC. Either way, think in terms of mass. Here are a few lines that I tested with that worked well, but I'm sure there are many others that would work.
20′ Calcutta Ultrabraid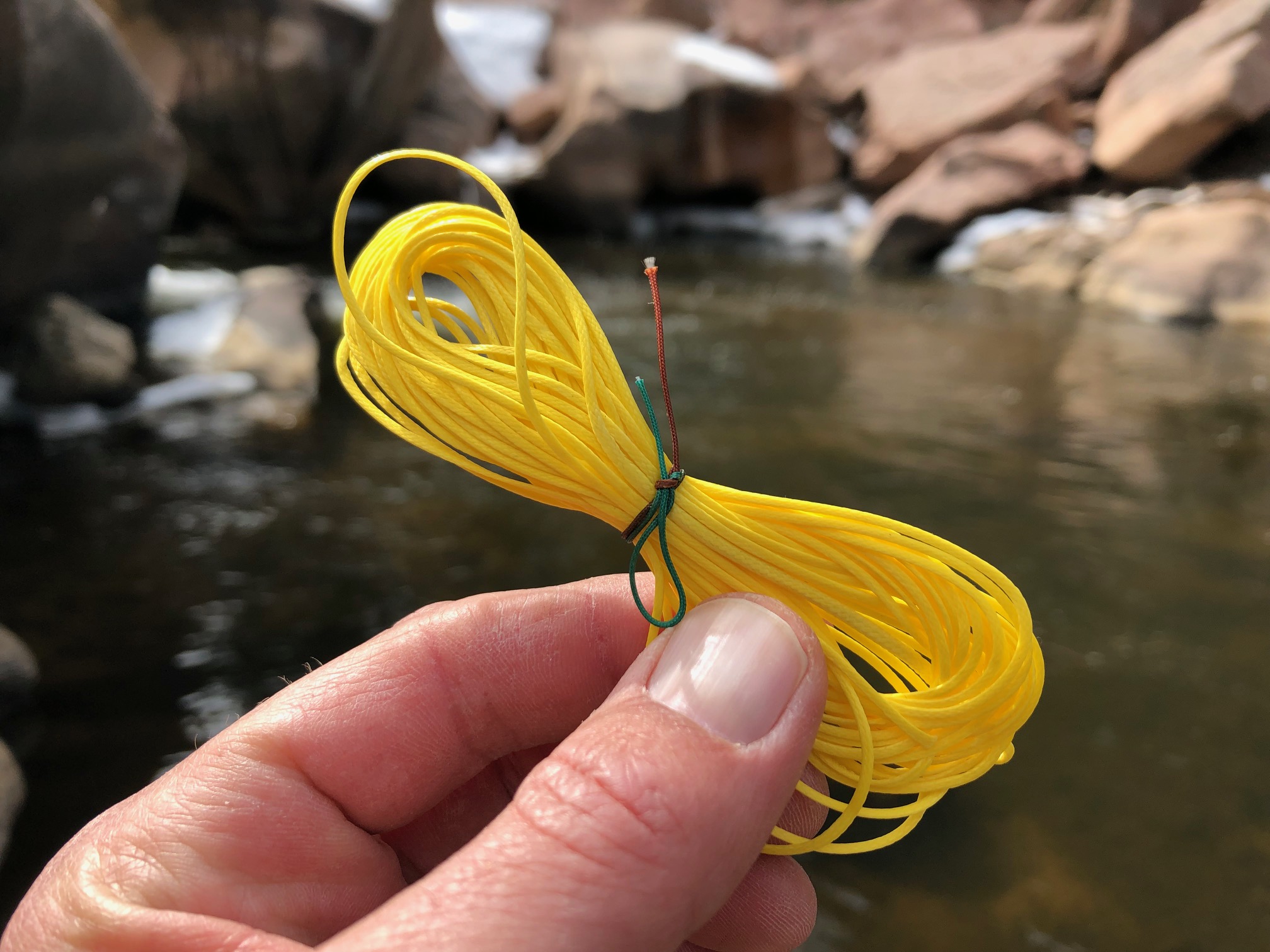 This is a level braided line that I experimented with several years ago and casts like a bullet, but is overkill for most of my fishing which tends to be on small, spooky fish. But it's perfect for the Suimenka. It loads the rod well and turns over very easily.
13′ Kevlar Furled Line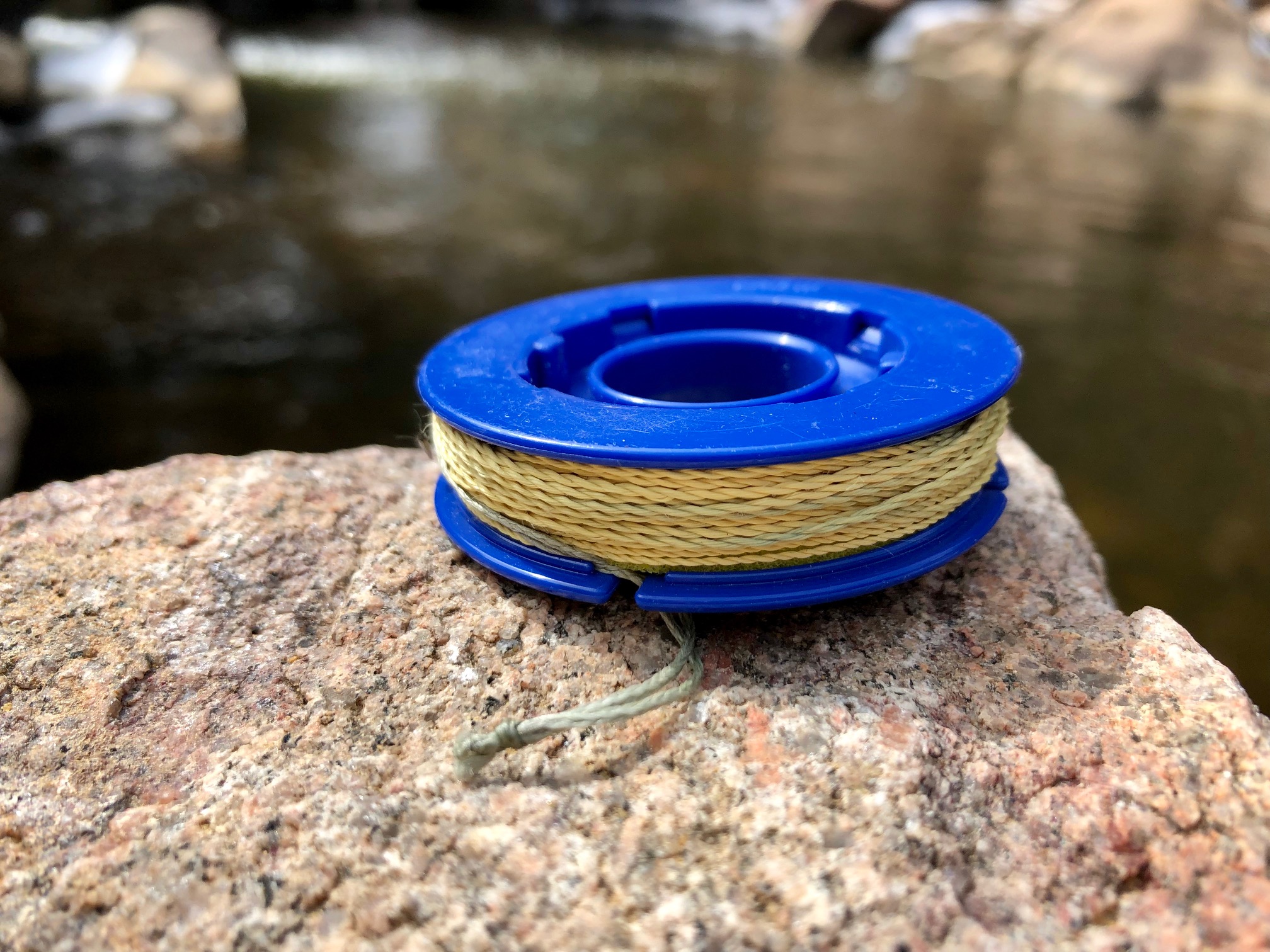 This is a more traditional tenkara line and it will cast on the Suimenka; however, I felt a lack of power transfer in the turnover. It was as if the rod were revving it's engine, ready to go, but the line just didn't have the initiative to take full advantage of the blank's power. It's better if you have a heavier fly on the end to give it a little more weight to work with, but I wouldn't say it's an ideal line here.
Level Floating PVC Line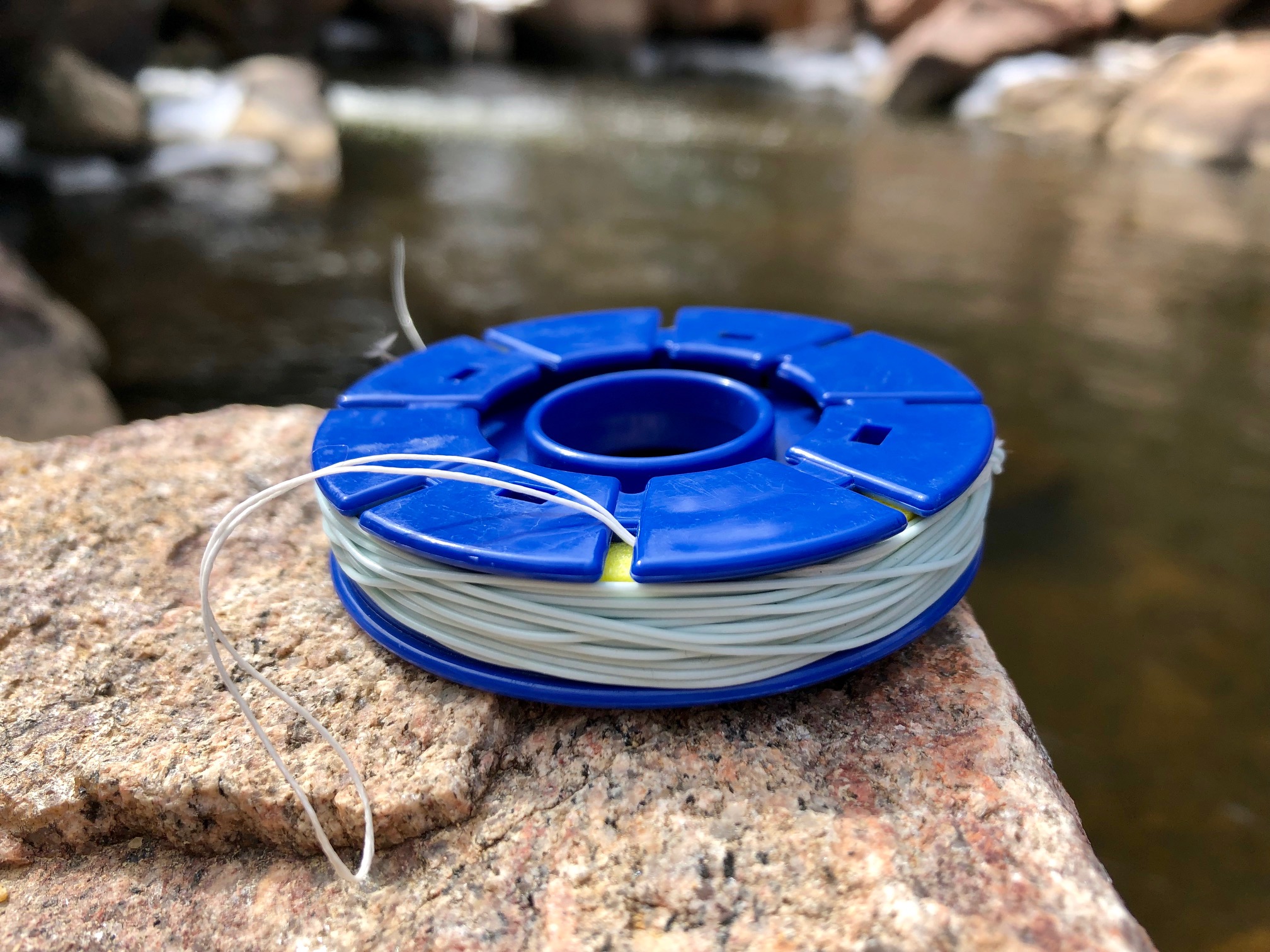 This line cast the best with the Suimenka and is the one Karin recommended I try. I cut 21′ of level PVC line about the equivalent of a zero weight, and that felt like a natural fit. In fact, I probably could have even gone heavier or longer as the rod still wasn't flexing anywhere near its full capacity, but PVC seems to be the best all-around match for the Suimenka.
Hardware and Aesthetics
The Suimenka is a handsome, yet humble looking rod with a glossy black blank and green and gold accents. It's spartan and quietly dignified. The end cap is metal with knurling and a coin slot for tightening and removal with an inner cushion to reduce collapsed segment noise and damage.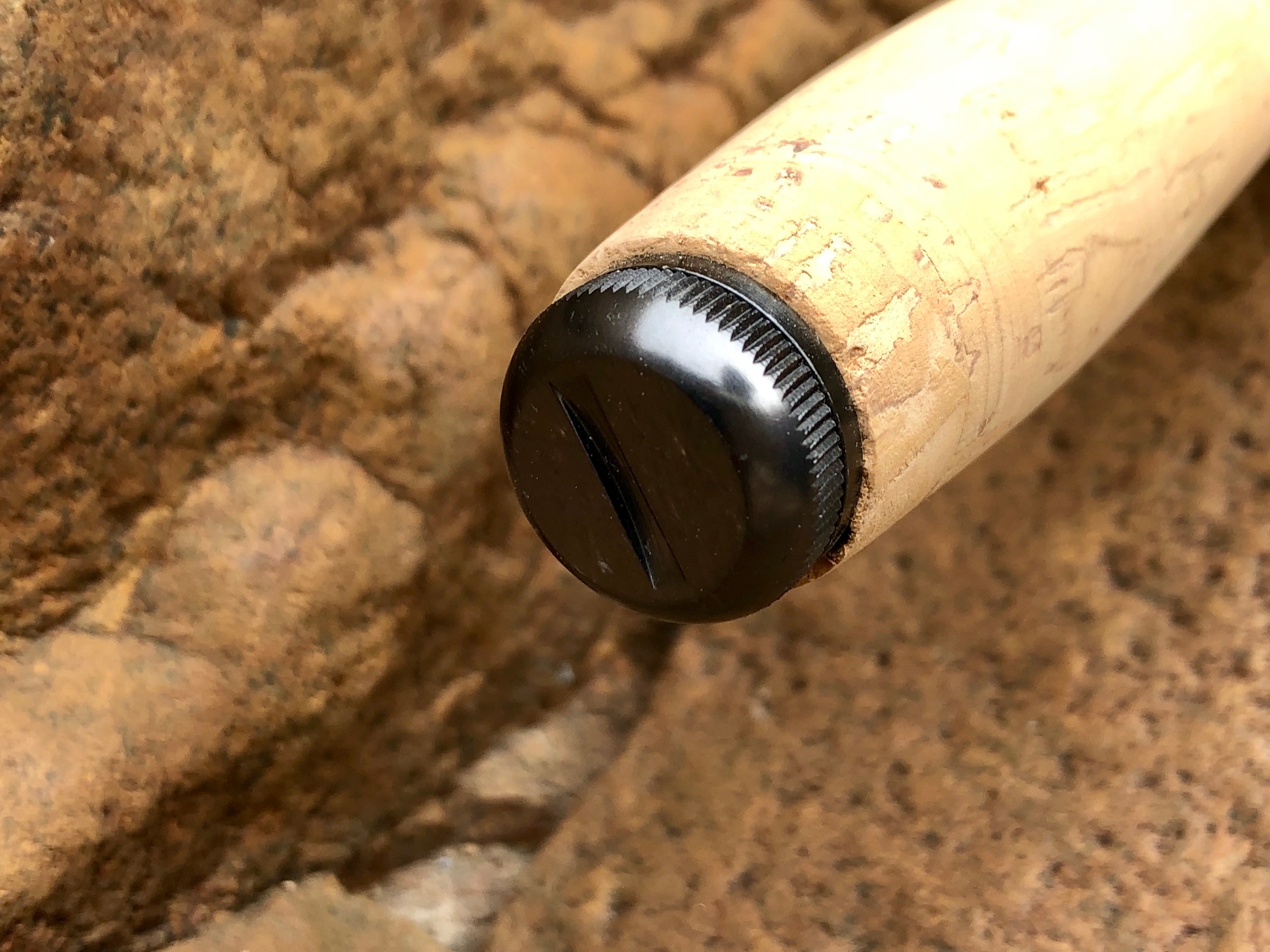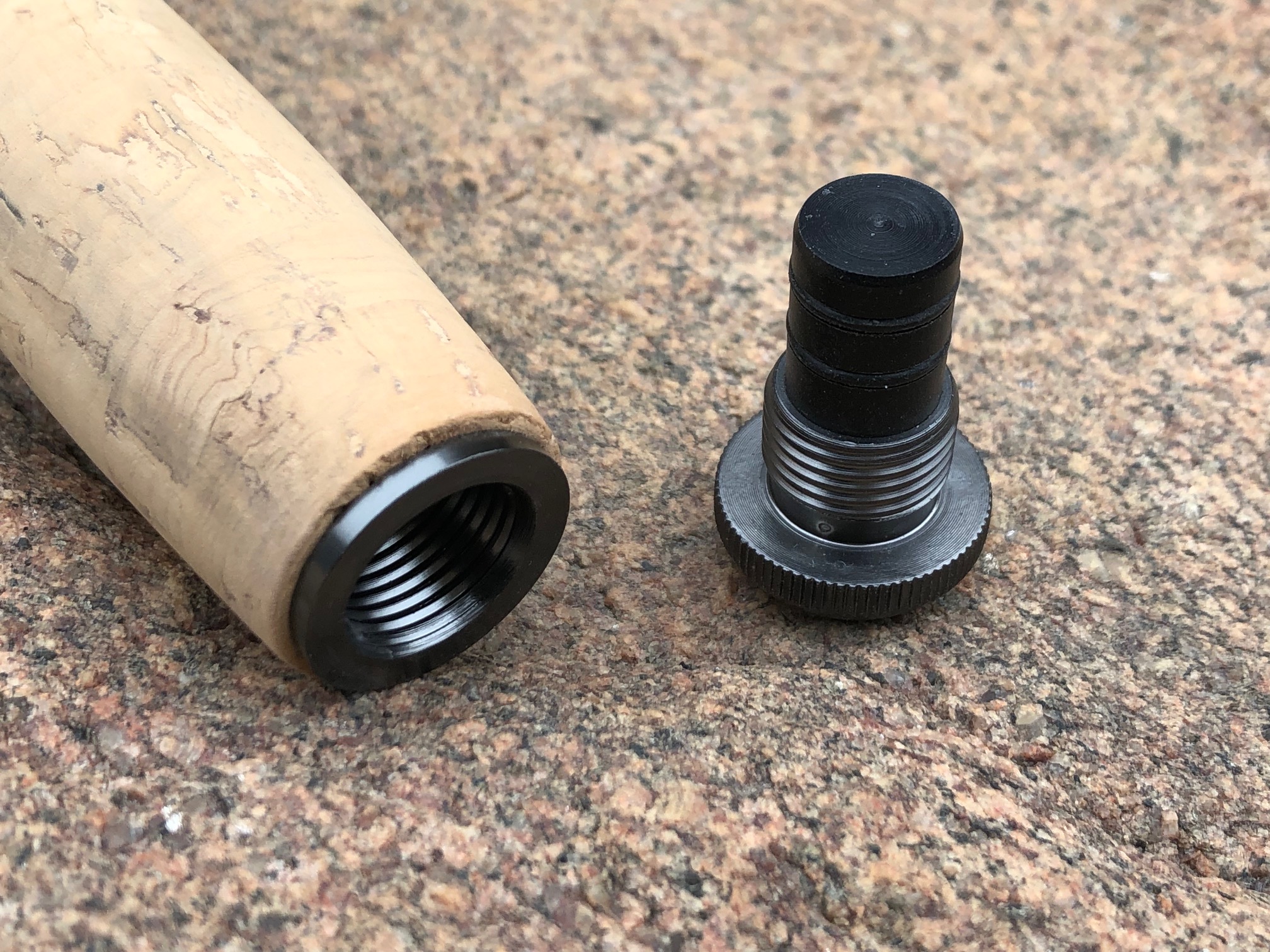 The rod plug is similar to other Zen rods … also metal and ergonomically fluted.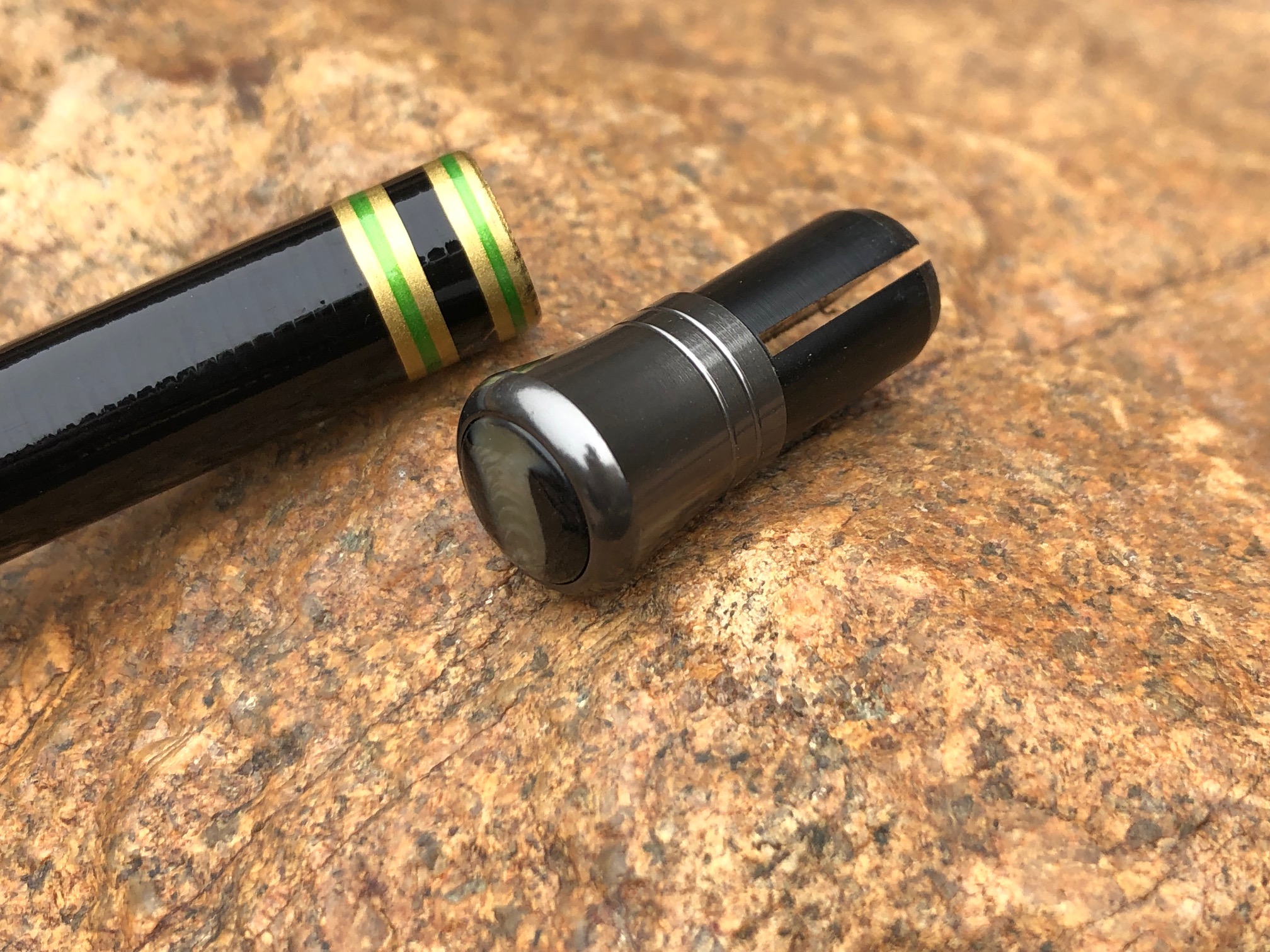 The 11.5″ handle is comfortable, with a subtle concave taper.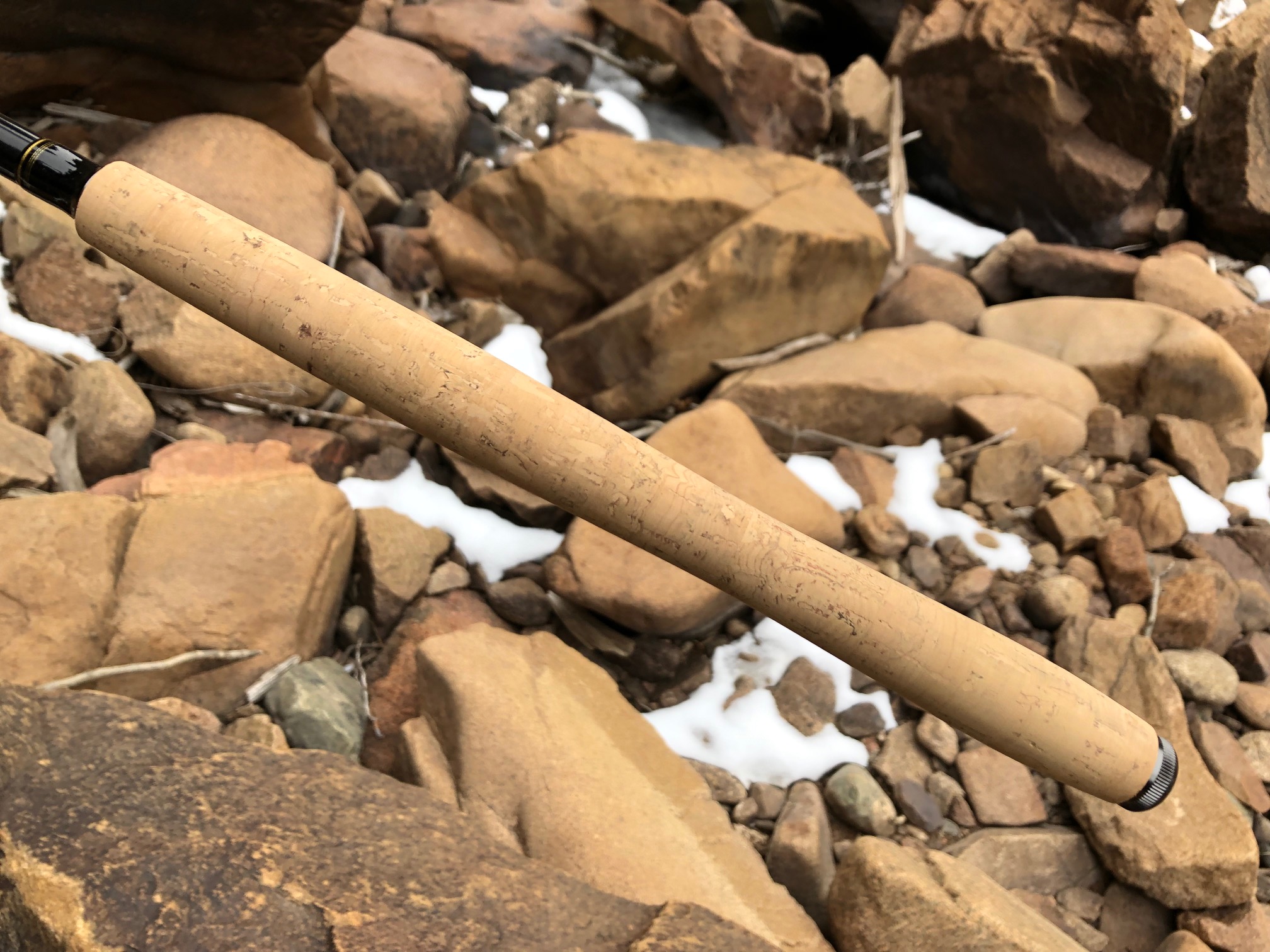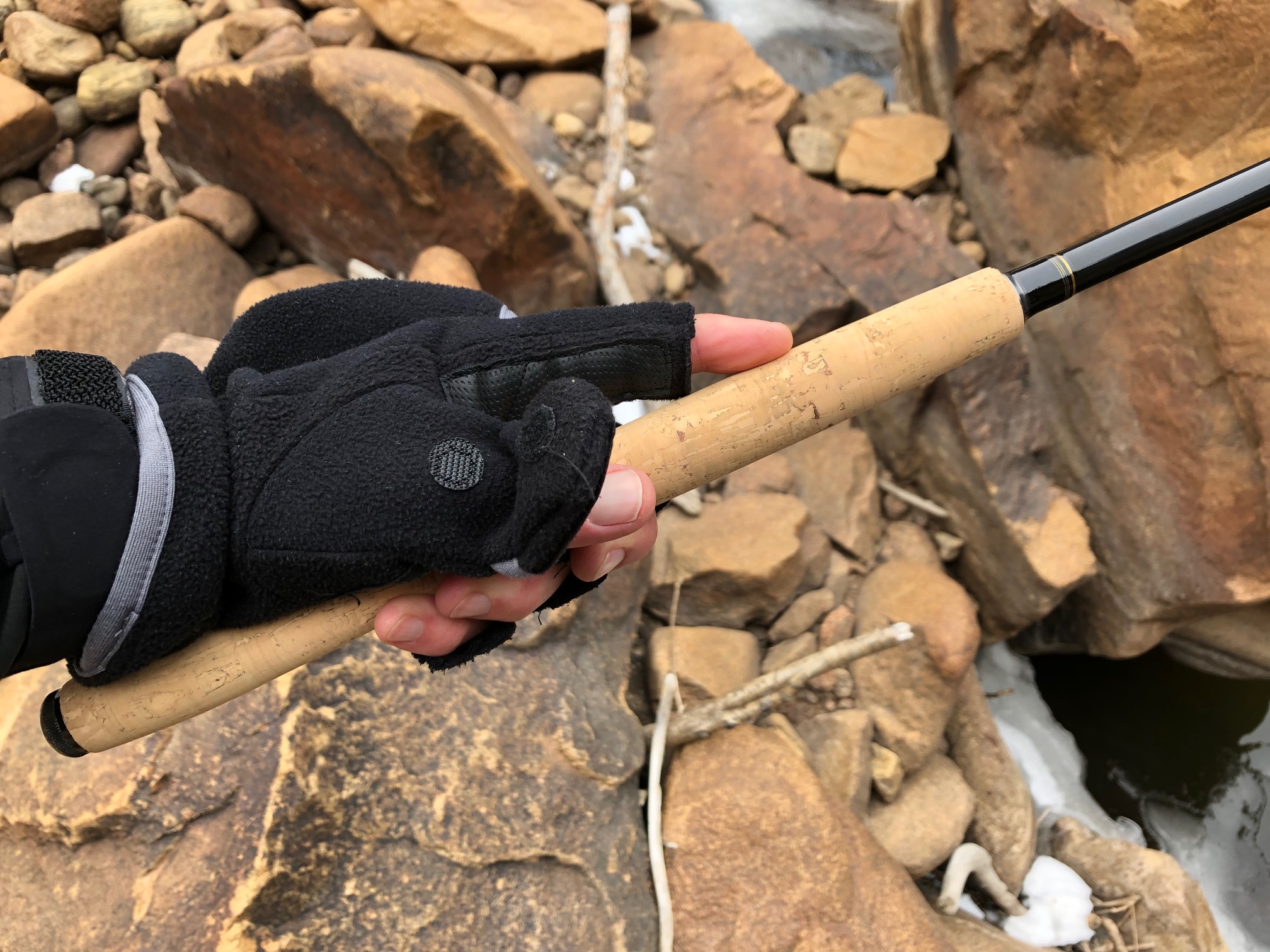 And the lilian is pretty standard. On the nymph tip (pictured below) it's quite thick, but on the dry fly tip, it's a standard diameter. Both tips feature a metal swivel to reduce line twist.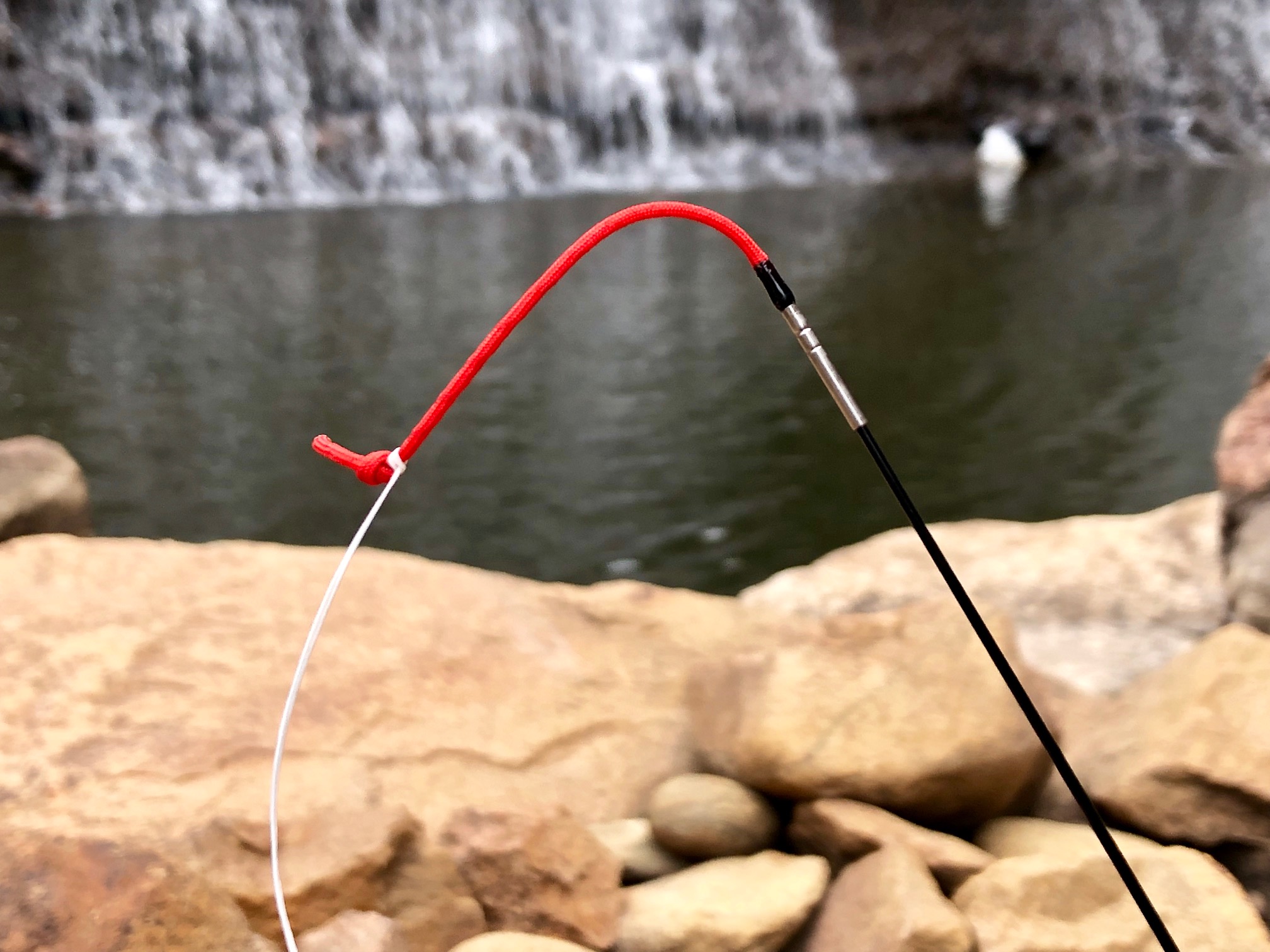 What it Comes With

Dry Fly Tip
Nymph Tip
Rod Tube
Rod Sock
One note on the rod sock. It has a divider to store the tip that's not being used, but it's just fabric. I would like to see Zen incorporate some kind of rigid tube or other means of protecting the tip better–especially when sliding it back into the tube.
Applications
I mentioned above that this rod isn't exactly what I'm used to. In fact I'd go so far as to say it doesn't fit my typical fishing style at all. Probably 90% of my fishing is making short casts to small fish in small streams. And that's not where the Suimenka's talent lies. But, there are many applications where it would really shine:
Bass. When I was talking to Karin about this rod, my first thought was that it would make a great bass rod to throw bigger flies and lever hefty largemouths out of the weeds. I still fully intend to try it for exactly that this summer. For any warmwater fixed-line enthusiast, this is worth a look. Recommended tip: nymph.
Stillwaters. Many of the lakes I fish are always windy and require distance. The Suimenka handles both well. It will power through the wind where a softer rod and fluorocarbon line will fizzle out and coupled with a floating line, you'll get the distance you need beyond what traditional tenkara rods are capable of. Recommended tip: Dry for surface or less windy conditions, nymph for windy conditions or subsurface.
Big Water. On large rivers where the fish are consistently out of wading distance this would be a great rod. If you need to make super long casts, just use a longer line of a lighter material to balance mass and length. The Suimenka will handle it. Recommended tip: nymph or dry depending on fly.
Saltwater/Big Game. If you're up to chasing strong fish, this rod has the backbone to tame them and throw the large flies to tempt them. Recommended tip: nymph.
This is not a beginner's rod. And I wouldn't call it an "all-around" rod. It's a specialty rod. And it does what it was designed to do well. With four length options and three interchangeable tips, the Suimenka is somewhat of a chameleon whose action can be highly customized by the user. And given all the possibilities with various line combinations, in the right hands, perhaps it's much more versatile than I initially thought.
To learn more, see current pricing, and to order your own, visit the Zen Tenkara Suimenka page.