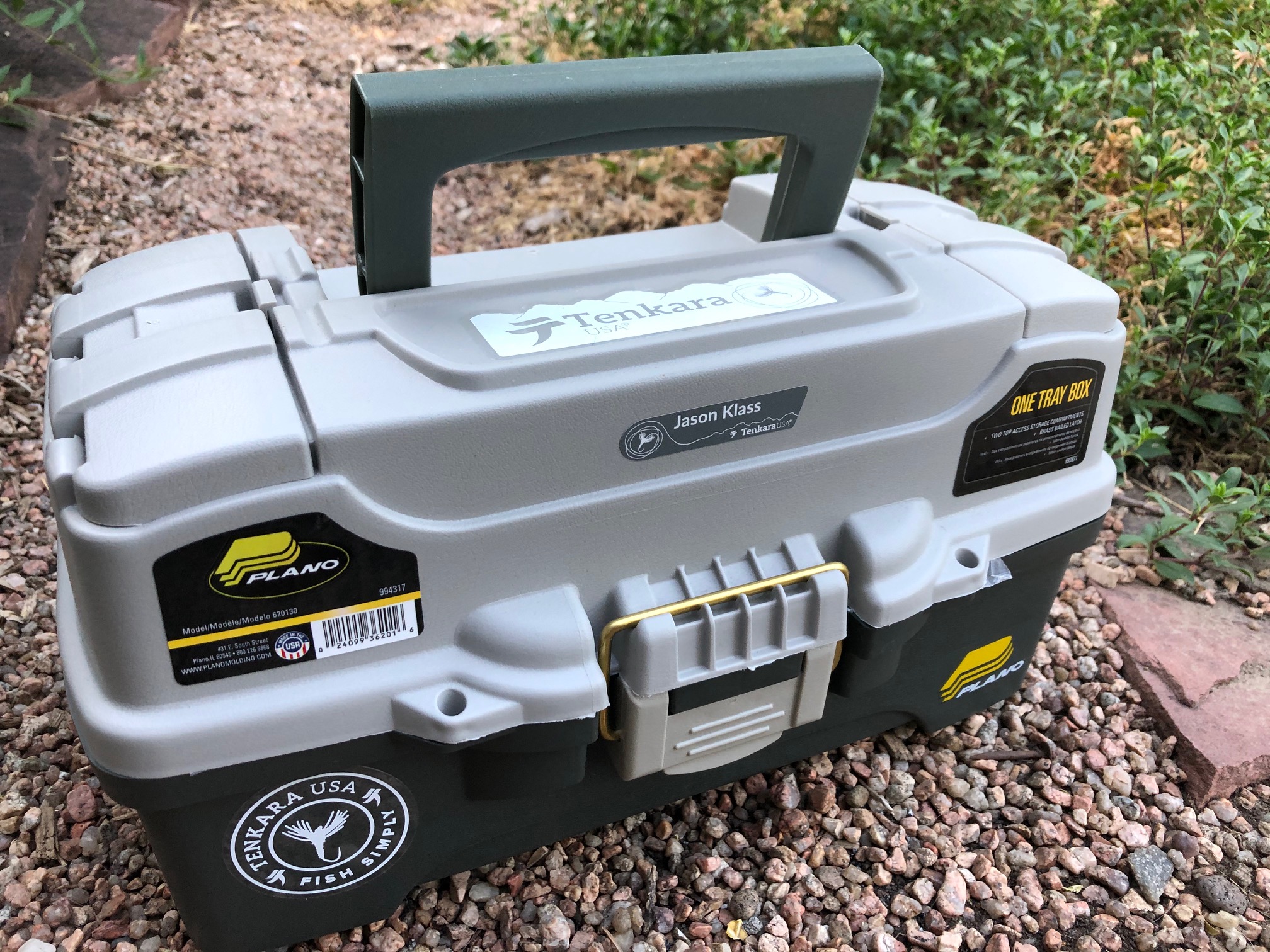 Like many of you, this pandemic has been difficult for me. I sold my house right before it started and have been house and dog sitting for some friends who were in Guatemala for a couple of months. The library of fly tying tools and materials I've collected over the years (including my beloved roll-top desk) is buried in storage and I've been unable to access it. I was laid off from work for a couple of months but to stave off the boredom, I assembled a small tying kit that has restored my sanity a bit.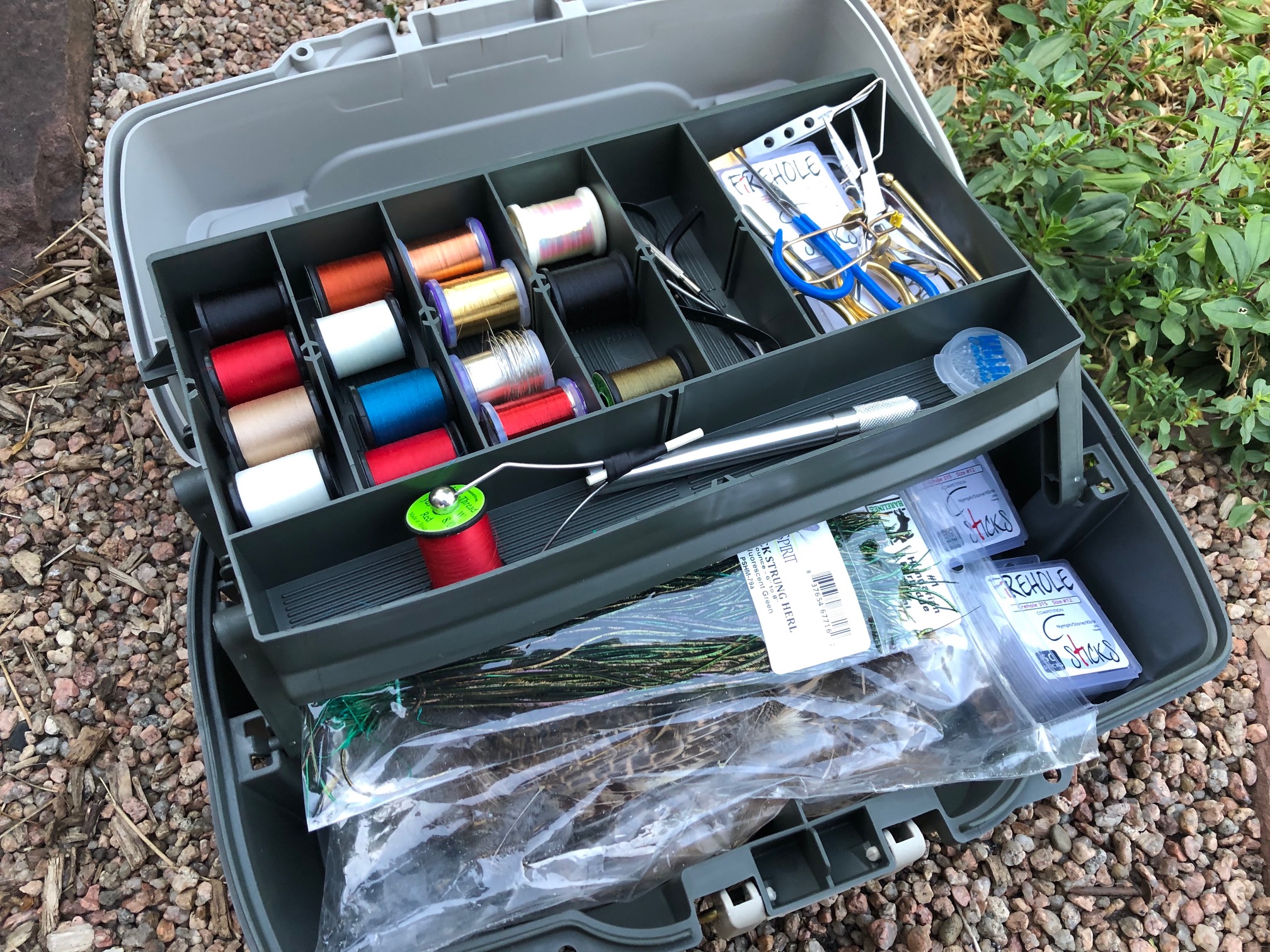 It's nothing more than a Plano tackle box with a few essentials–thread, hooks, wire, partridge hackle, grizzly hackle, pheasant hackle, and peacock herl. But it's helping me mentally get through the lockdown.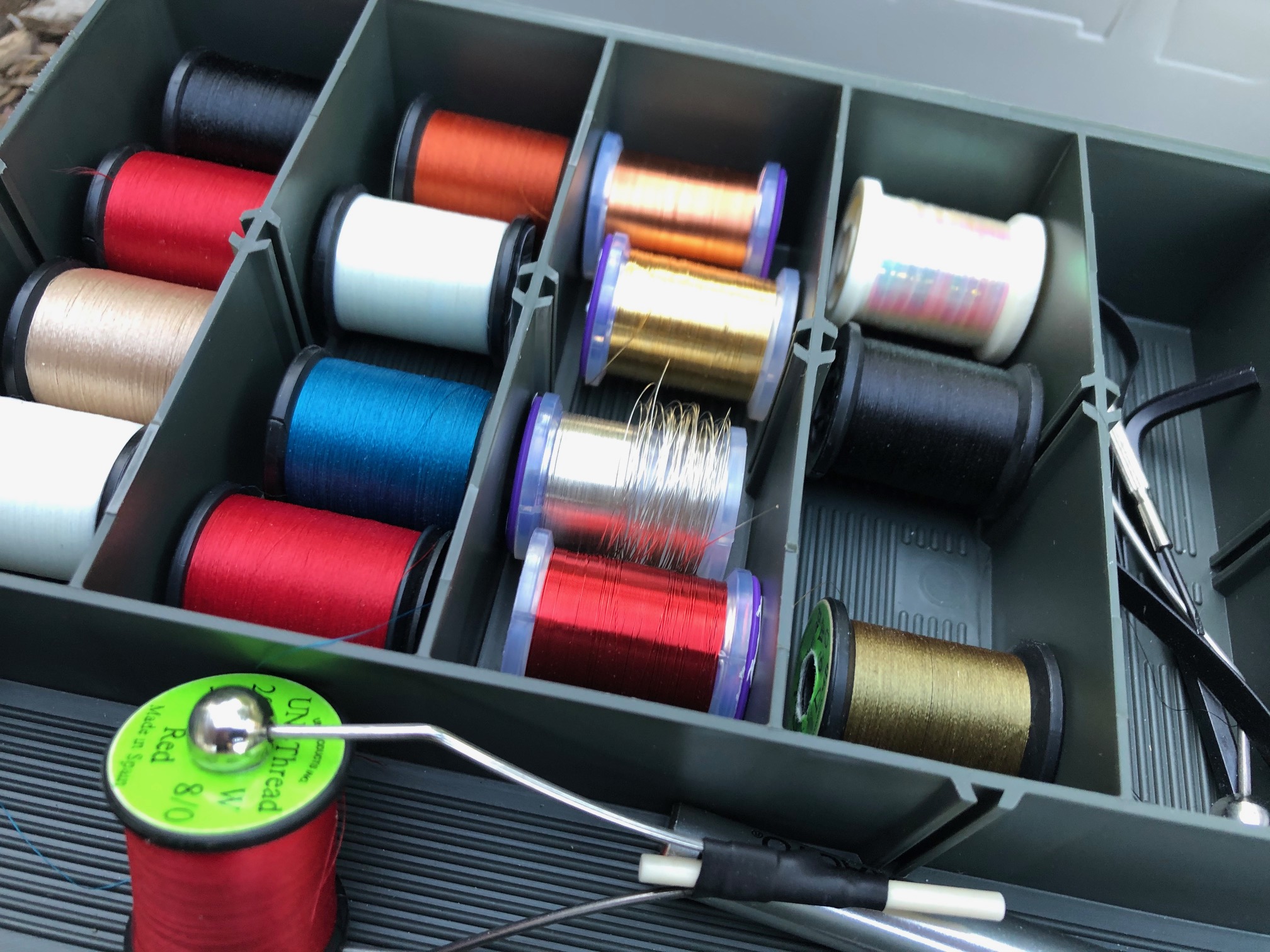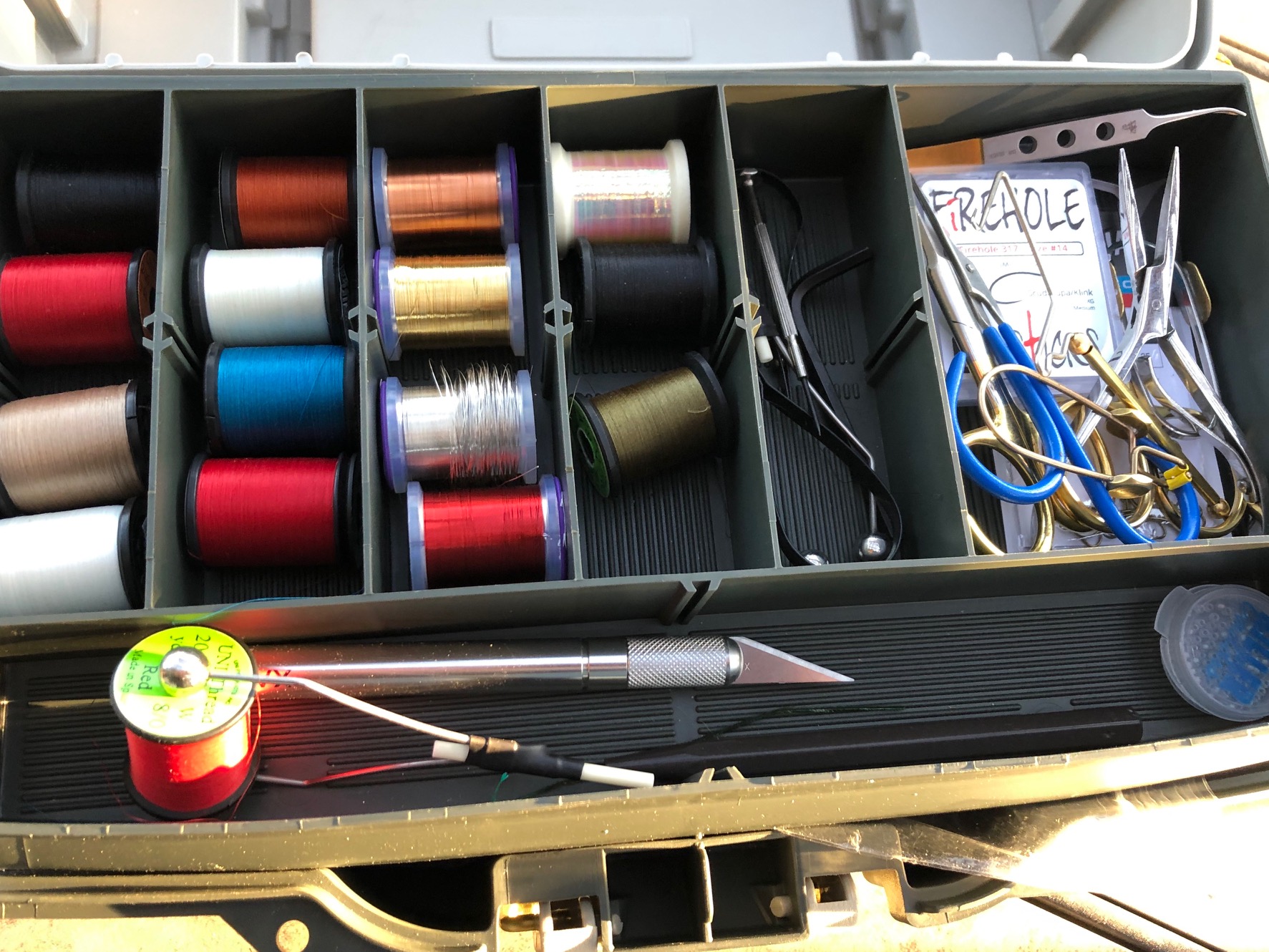 Of course, I had to deck it out with a few stickers including the new personalized stickers from Tenkara USA.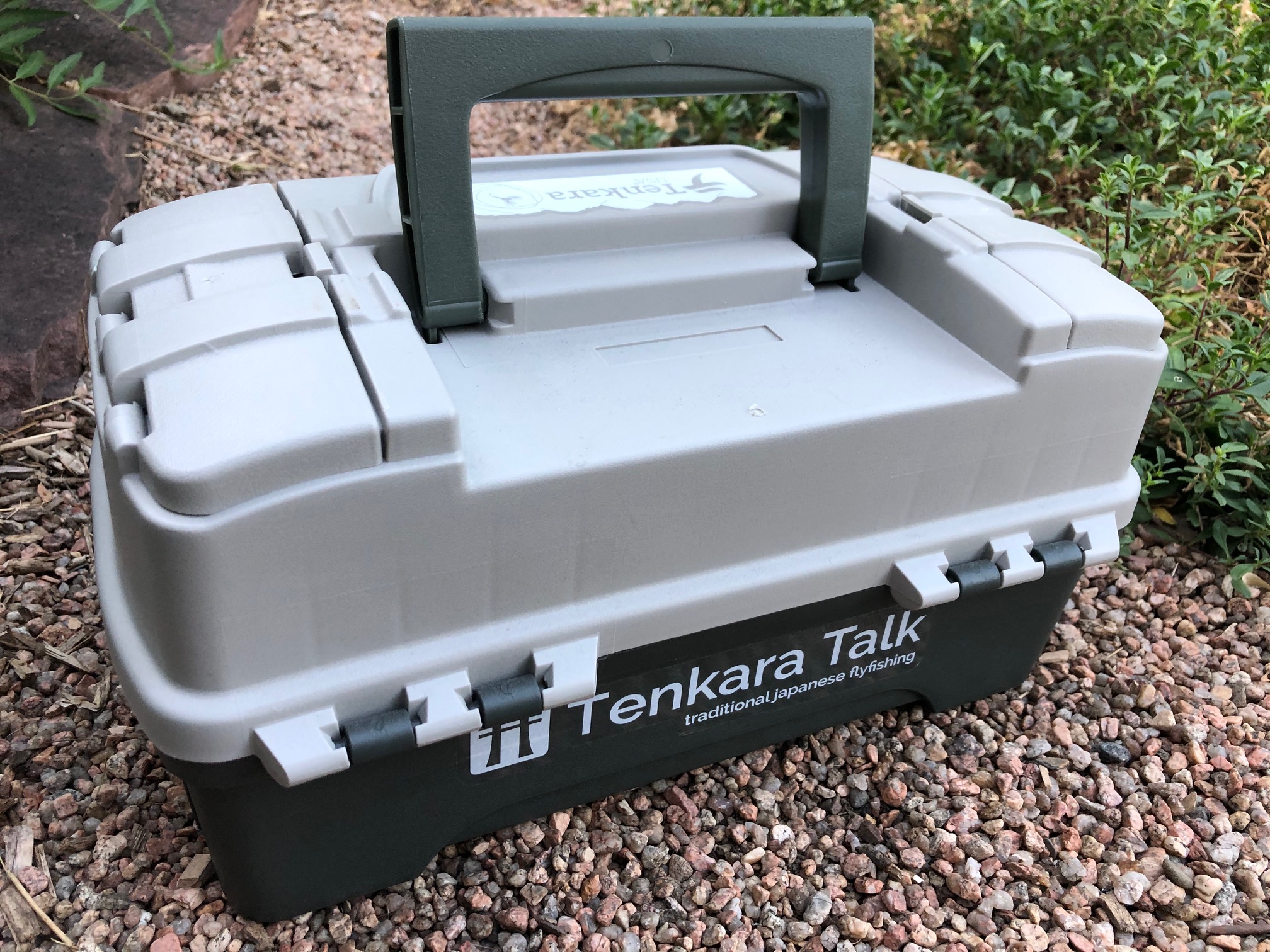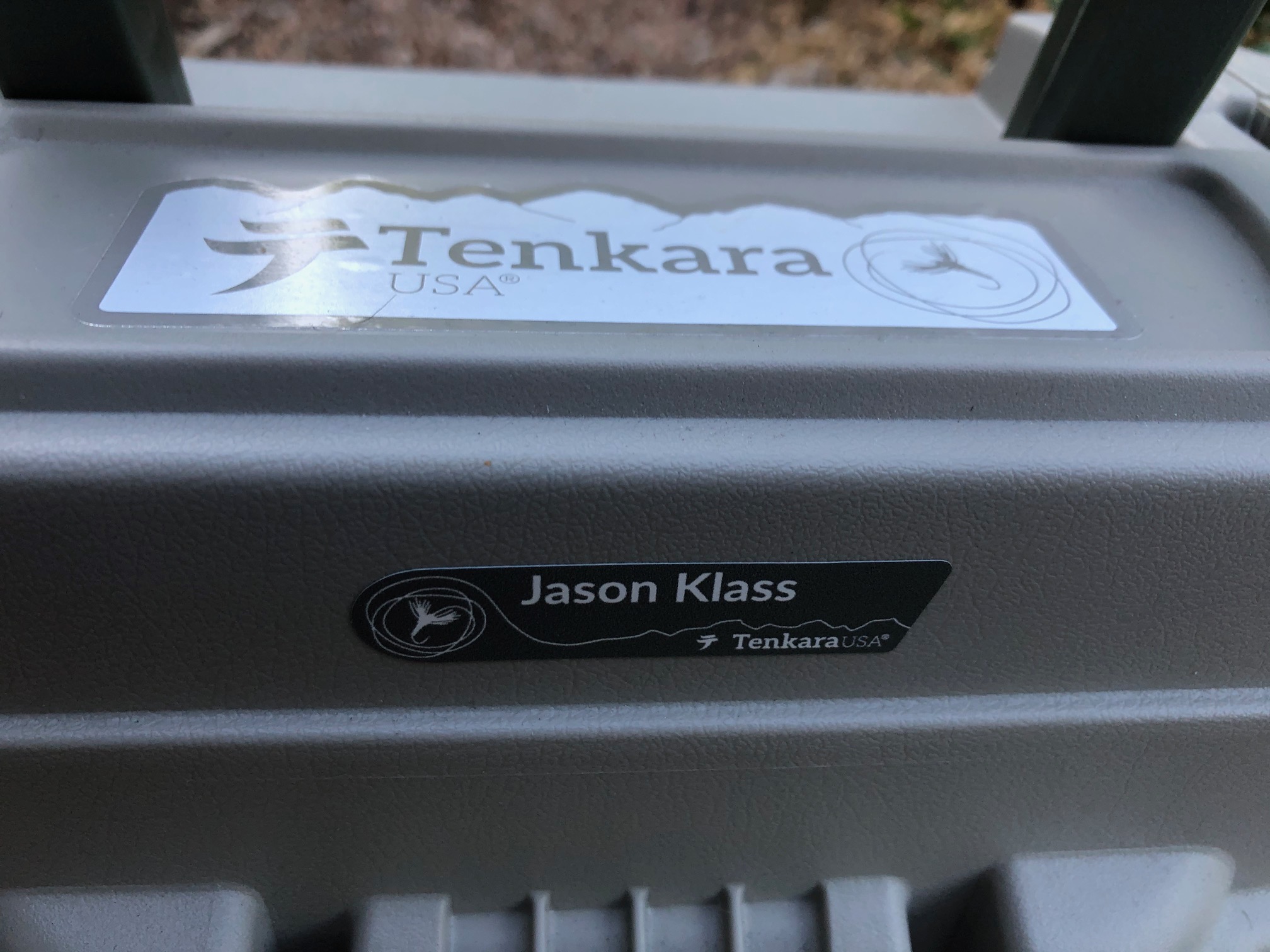 Everything (including the vise) fits in the box. I'm kind of glad I did it. I've been thinking of putting together a travelling fly tying kit for a long time but just never got around to it. I'll bring this with me on my upcoming trip to the Rio Grande in Creede, CO in August. Sometimes, being forced to make the best out of a bad situation can be a good thing I suppose. Here are just a few flies I've tied with this kit (and I aim to tie more) …

Do you have a travelling fly tying kit? Share pics with us!
Like this article? You might also like these ...