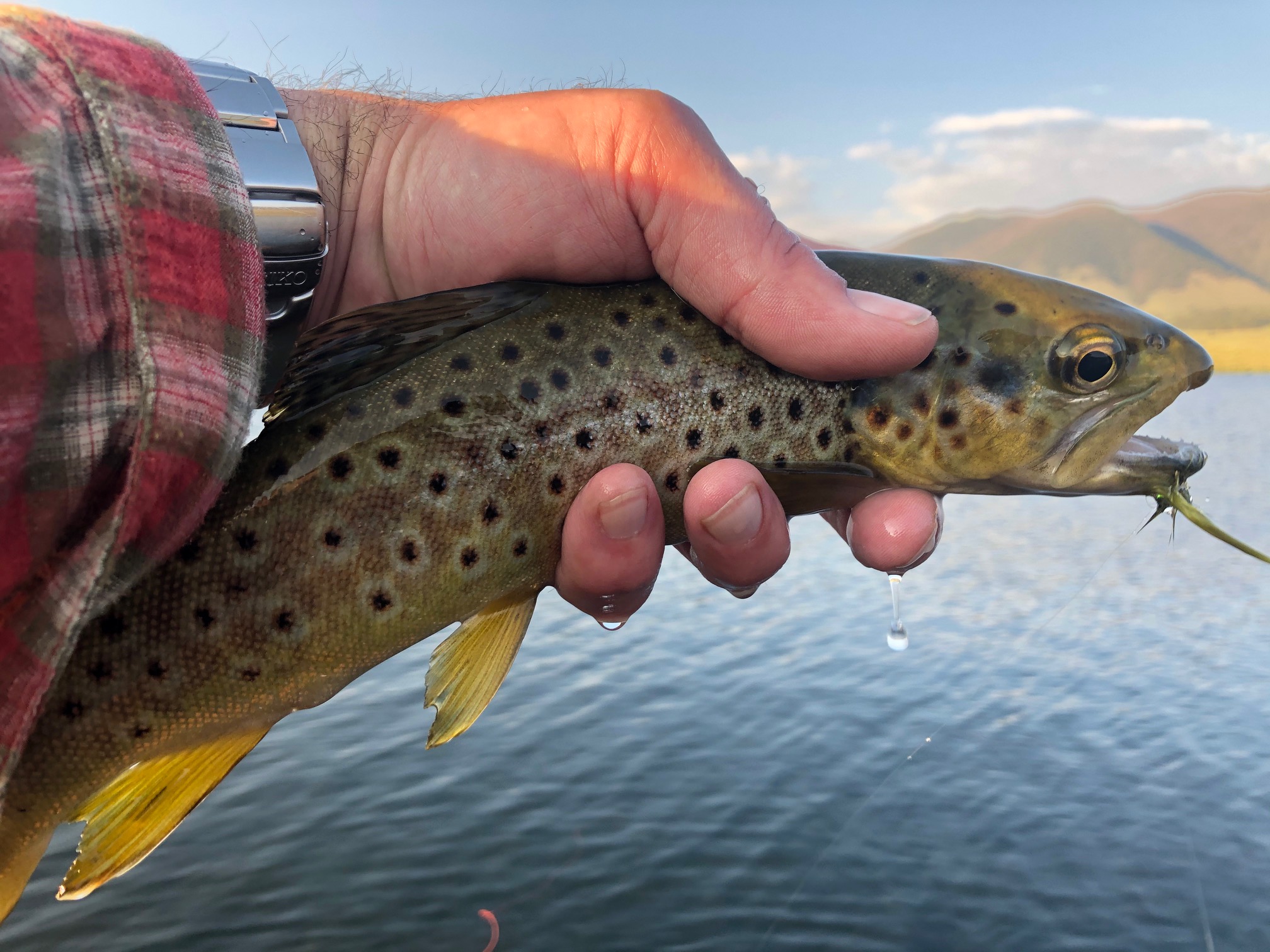 I recently returned from a 4-day trip to the Rio Grande with my long-time friend Randy. He drove up there from Arizona and I drove down there from Denver. We both headed to Creede with high hopes. But, in fishing, the higher the hope, the easier it is to be dashed. The fishing was lackluster, but it was still a good trip for other reasons. Here's a quick recap …
The Cabin
We stayed in a beautiful cabin at Soward Ranch. It was quaint and comfortable–the kind of place that makes you feel like you've really escaped from modernity.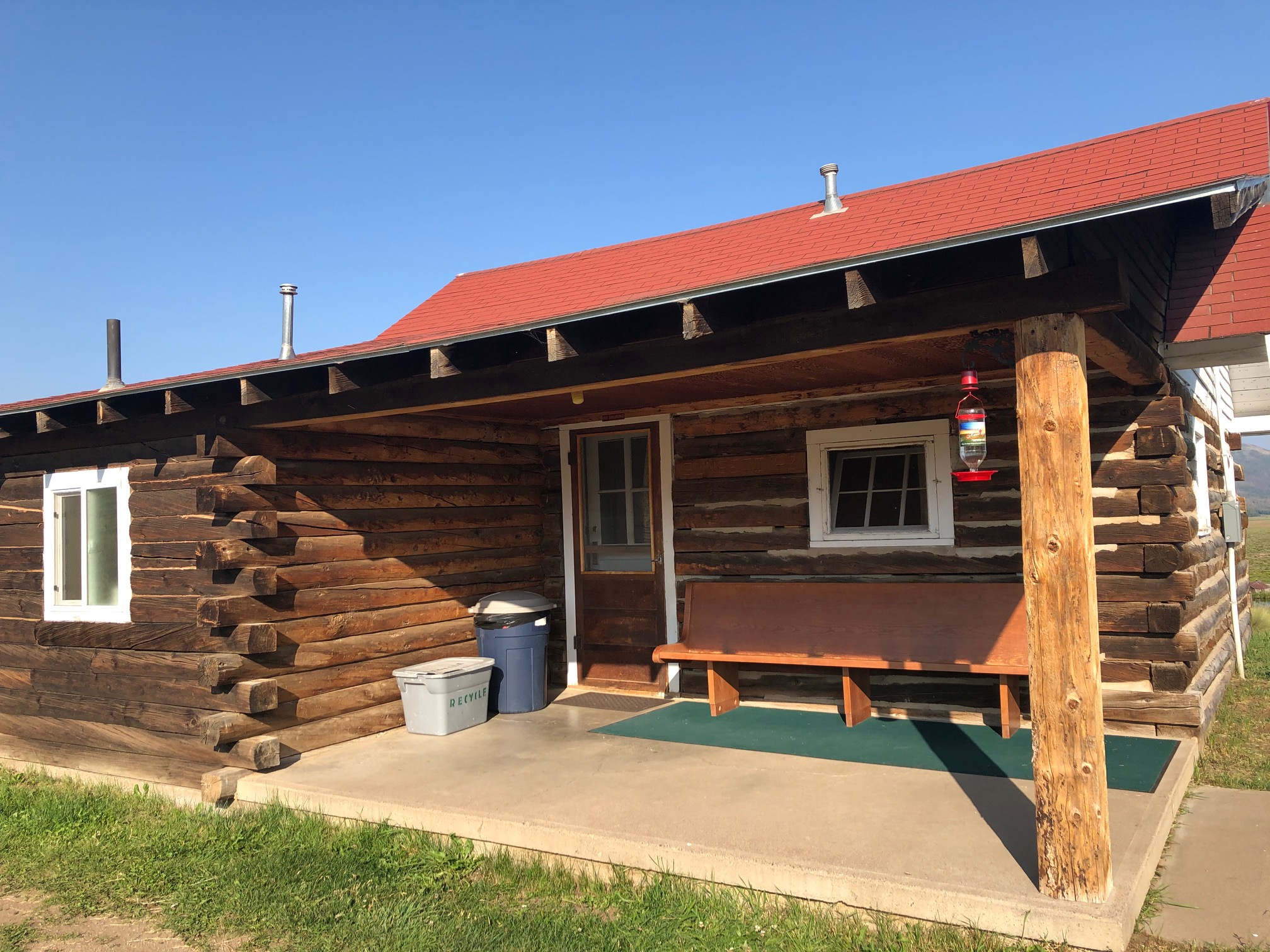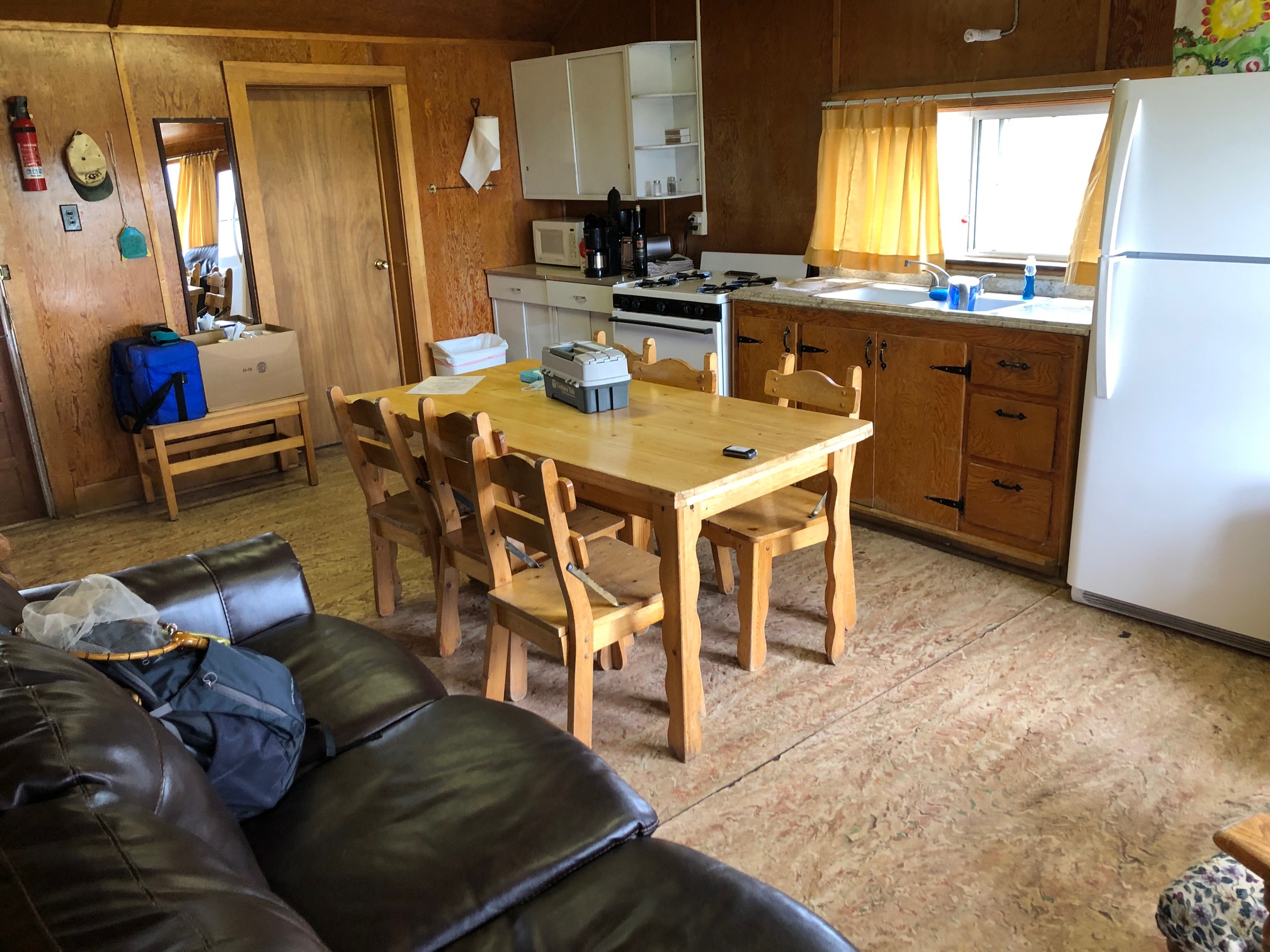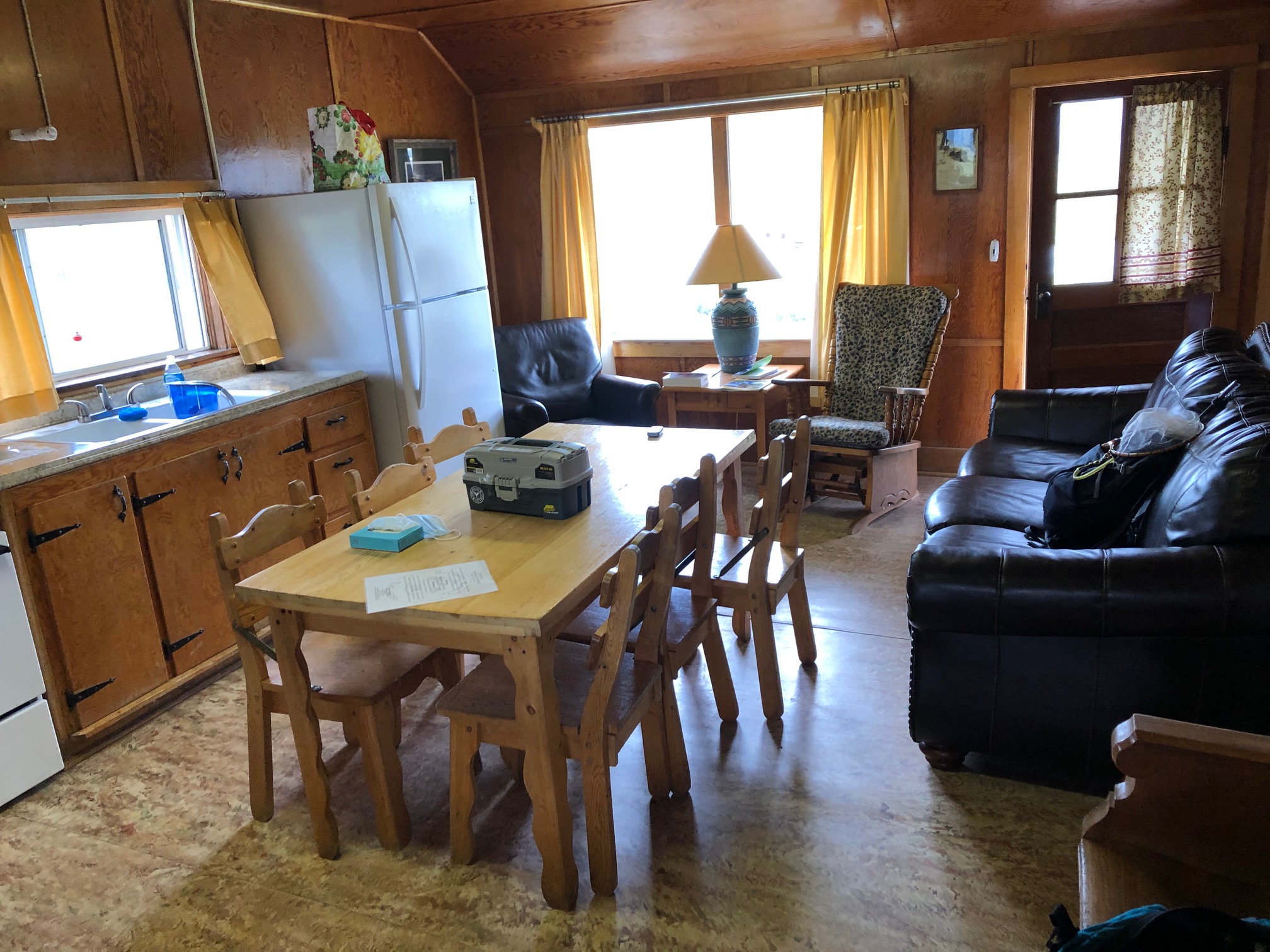 You can see my travel fly tying kit on the table in the picture above.
By the time I got there, Randy was already settled in and tying flies.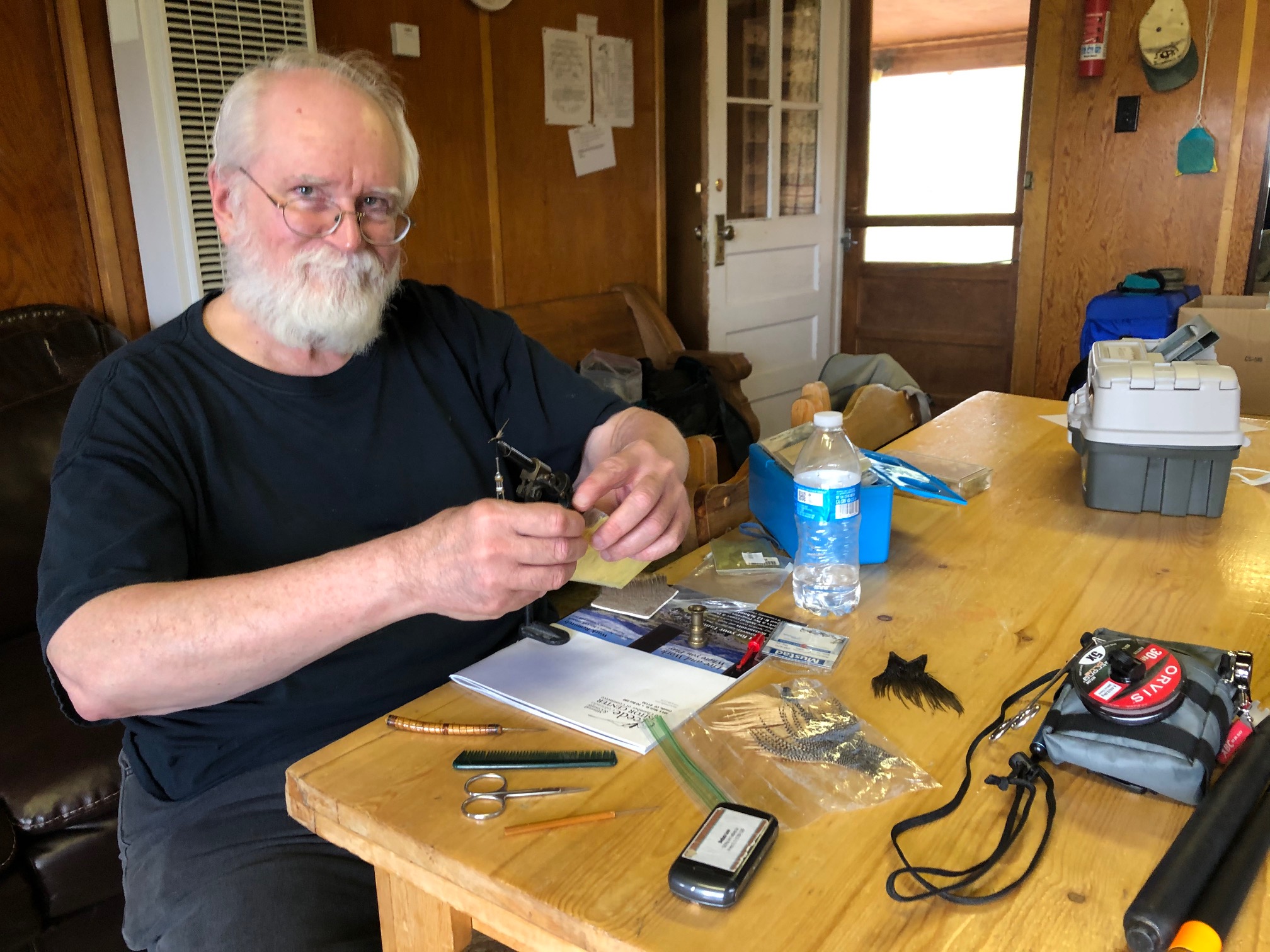 Probably one of the most unique things about this place was that there was a hummingbird feeder on the front porch. I think I saw more hummingbirds in those 4 days than I've seen in my entire life combined. At times, there were 9 or 10 of them competing for their place on the feeder. I made the joke that we needed a "hummingbird zapper". But in reality, they became comrades every time I went out on the porch to smoke and I kind of miss them now that I'm back in Denver.
The Company
Randy is one of my oldest friends. We worked together at the oldest Orvis dealership in the country some 20+ years ago and became good friends and fishing partners–terrorizing inland trout and Great Lakes steelhead before everything in Western NY became combat fishing. We try to get out to the San Juan River on a regular basis, but life has an adept skill for usurping plans. I hadn't seen him for a couple of years so it was nice to catch up and reminisce about our glory days.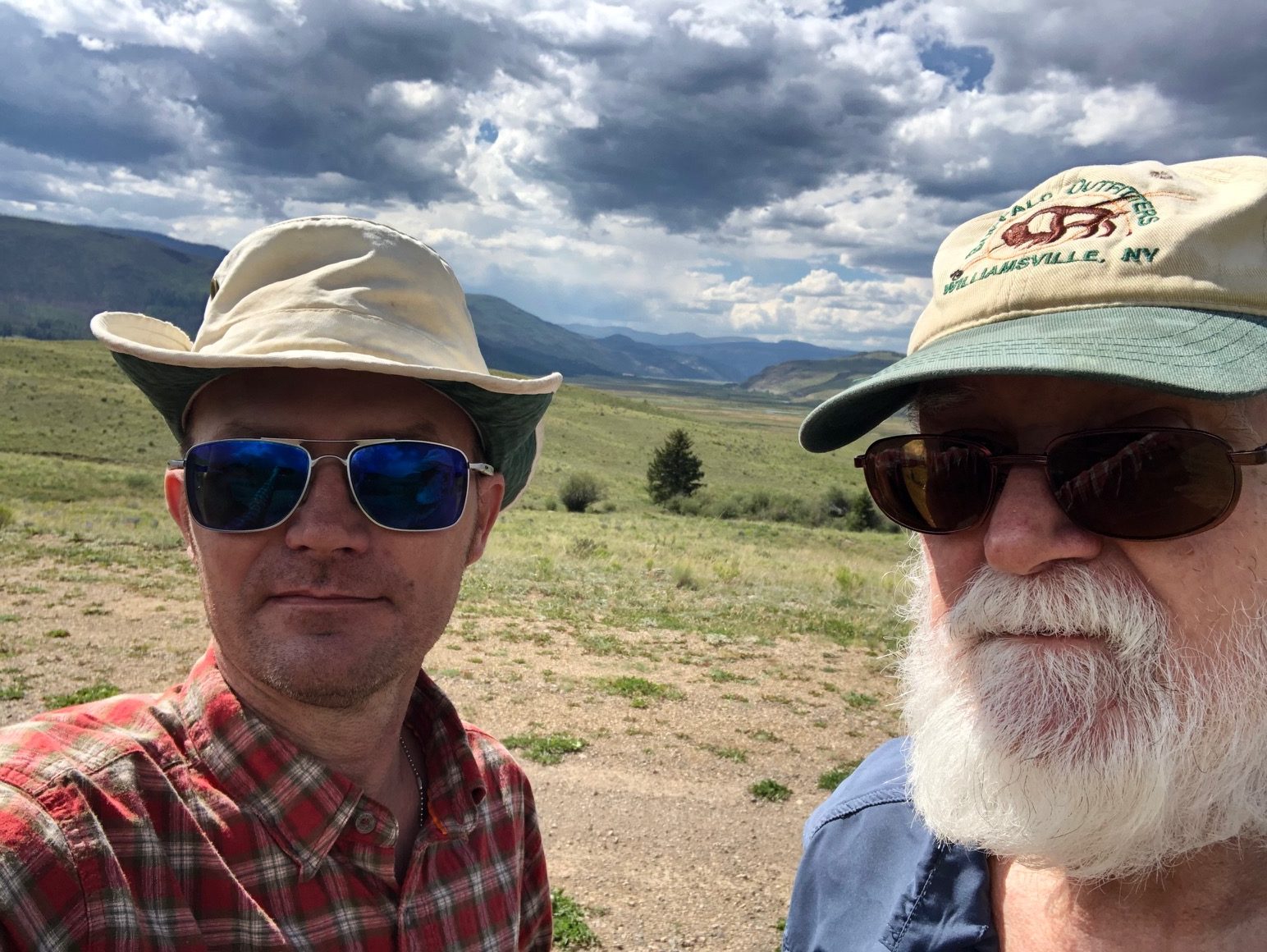 The River
The Rio Grande has some of the best water I've ever seen. It was stunning. Being on private water, we didn't face much pressure and we were close to the confluence of Trout Creek and Red Mountain Creek. It was every angler's dream–two feeder streams ejaculating food into a perfect storm of good cover, structure, and feeding lanes.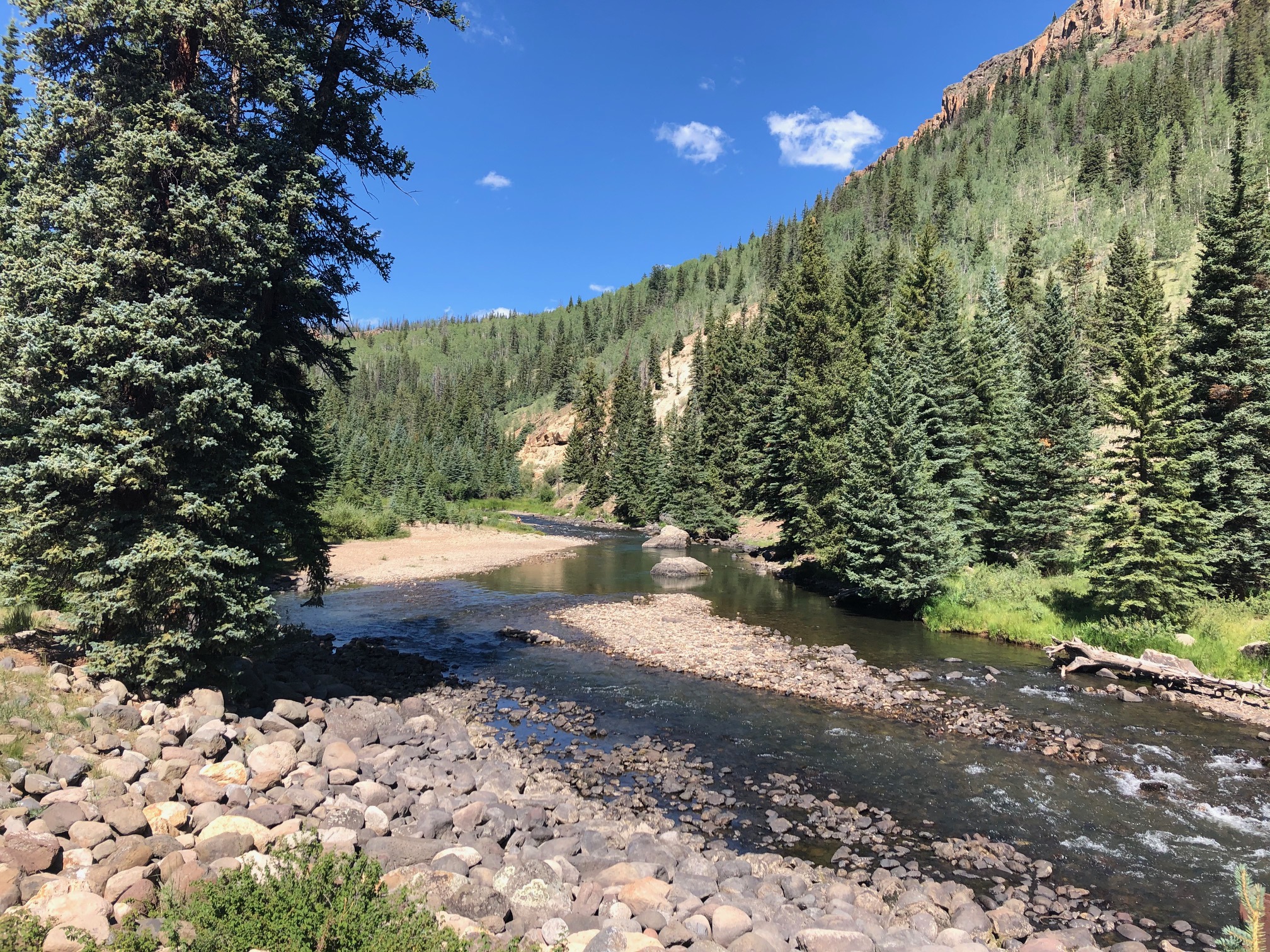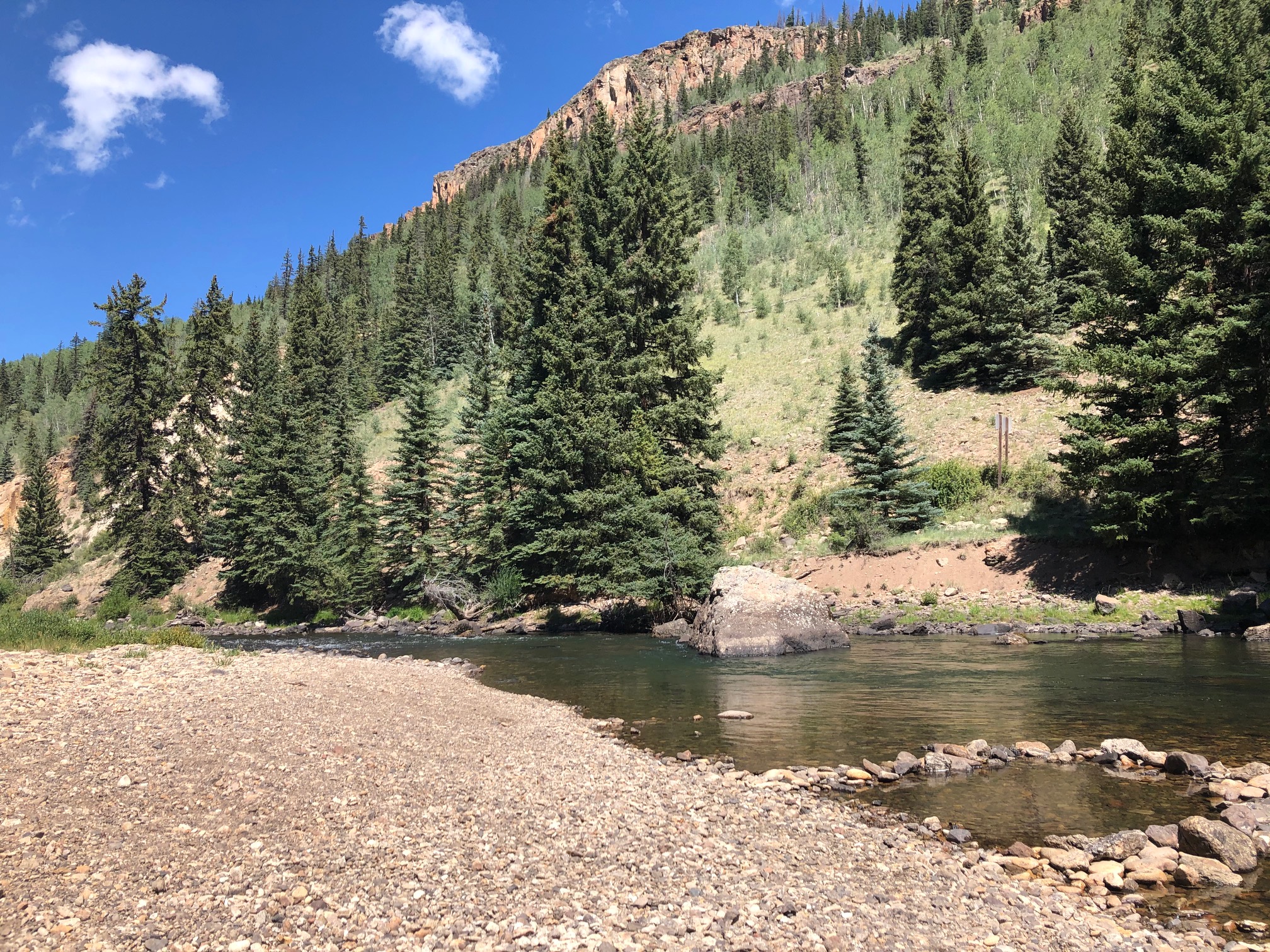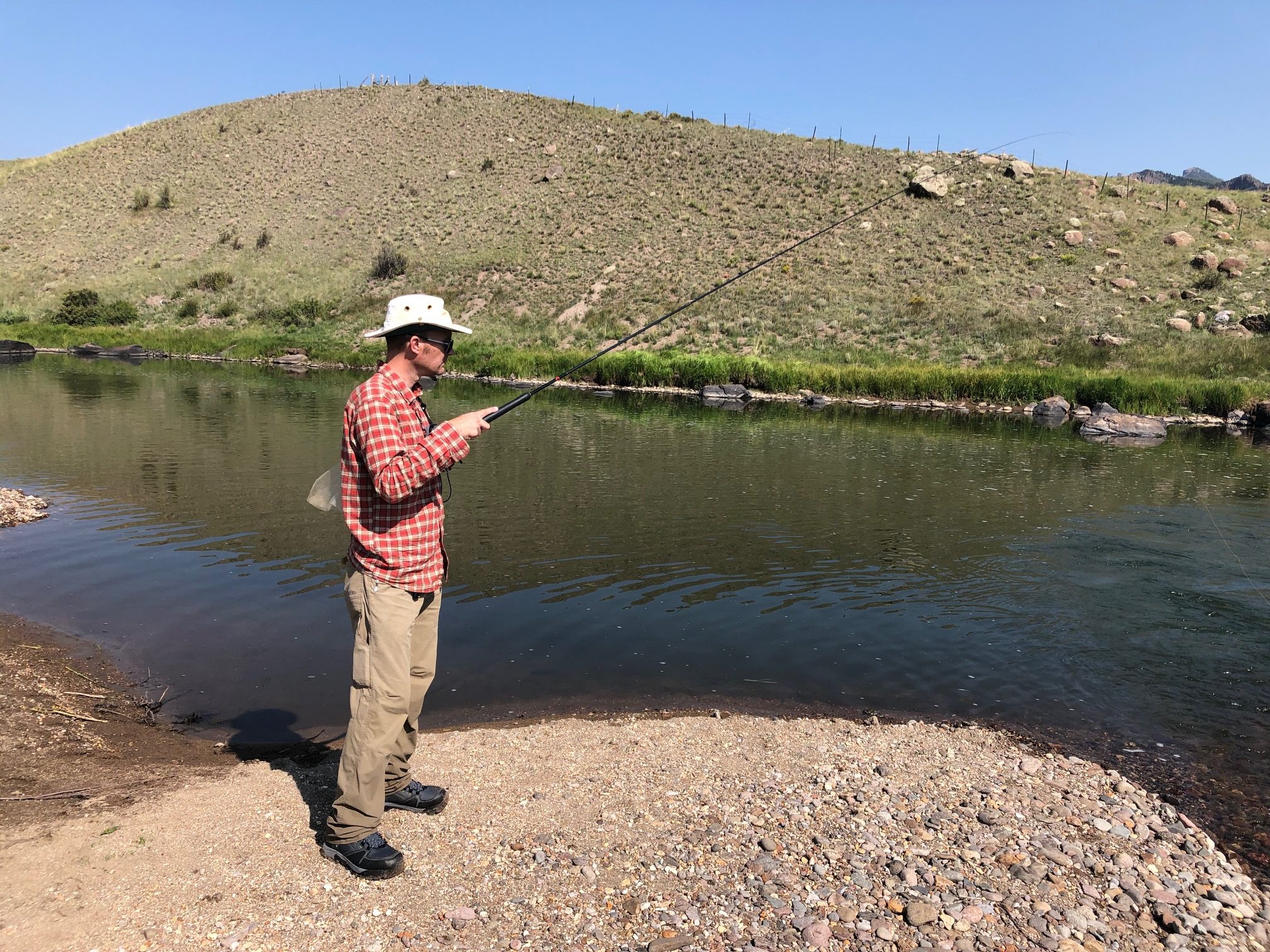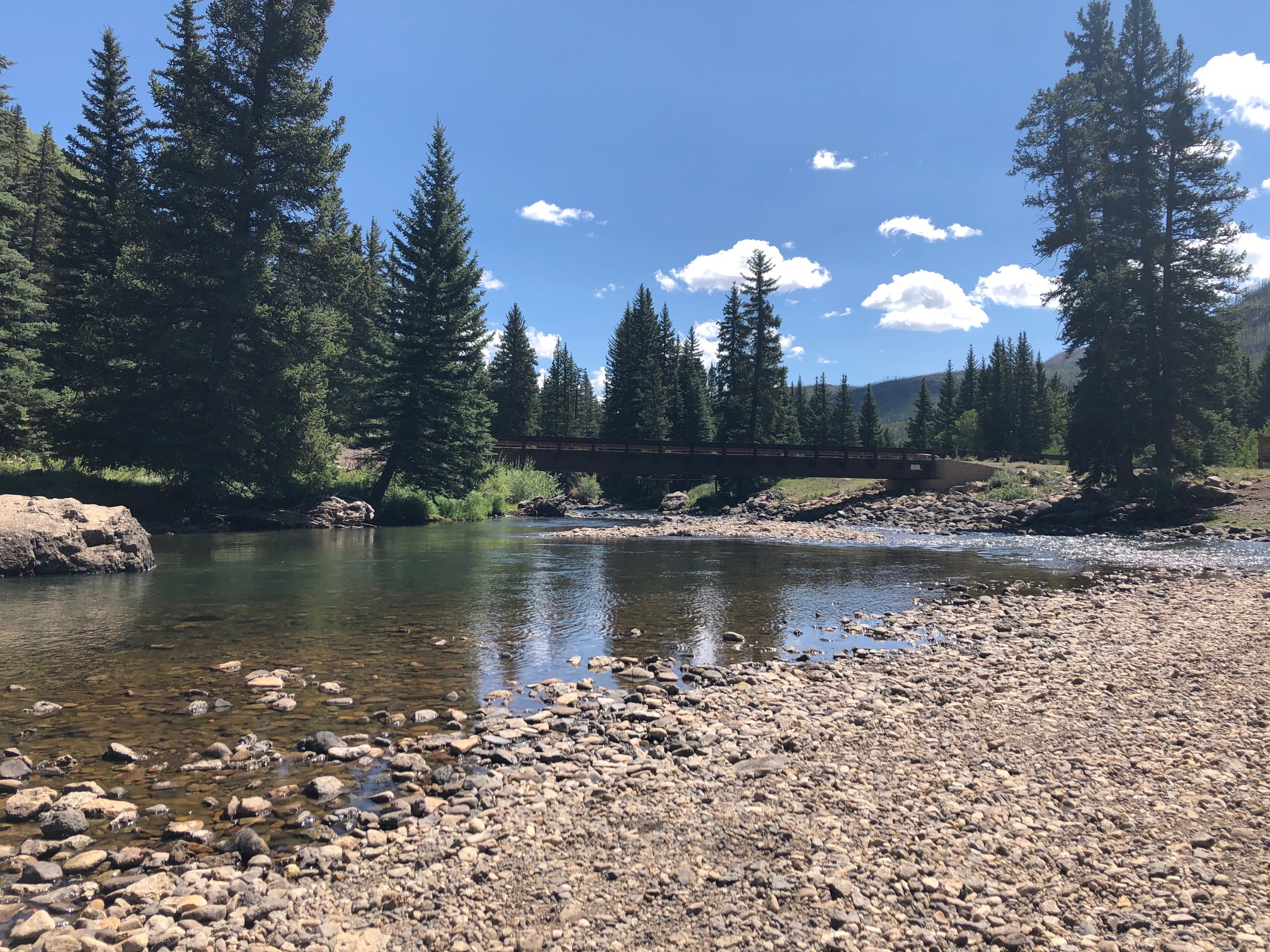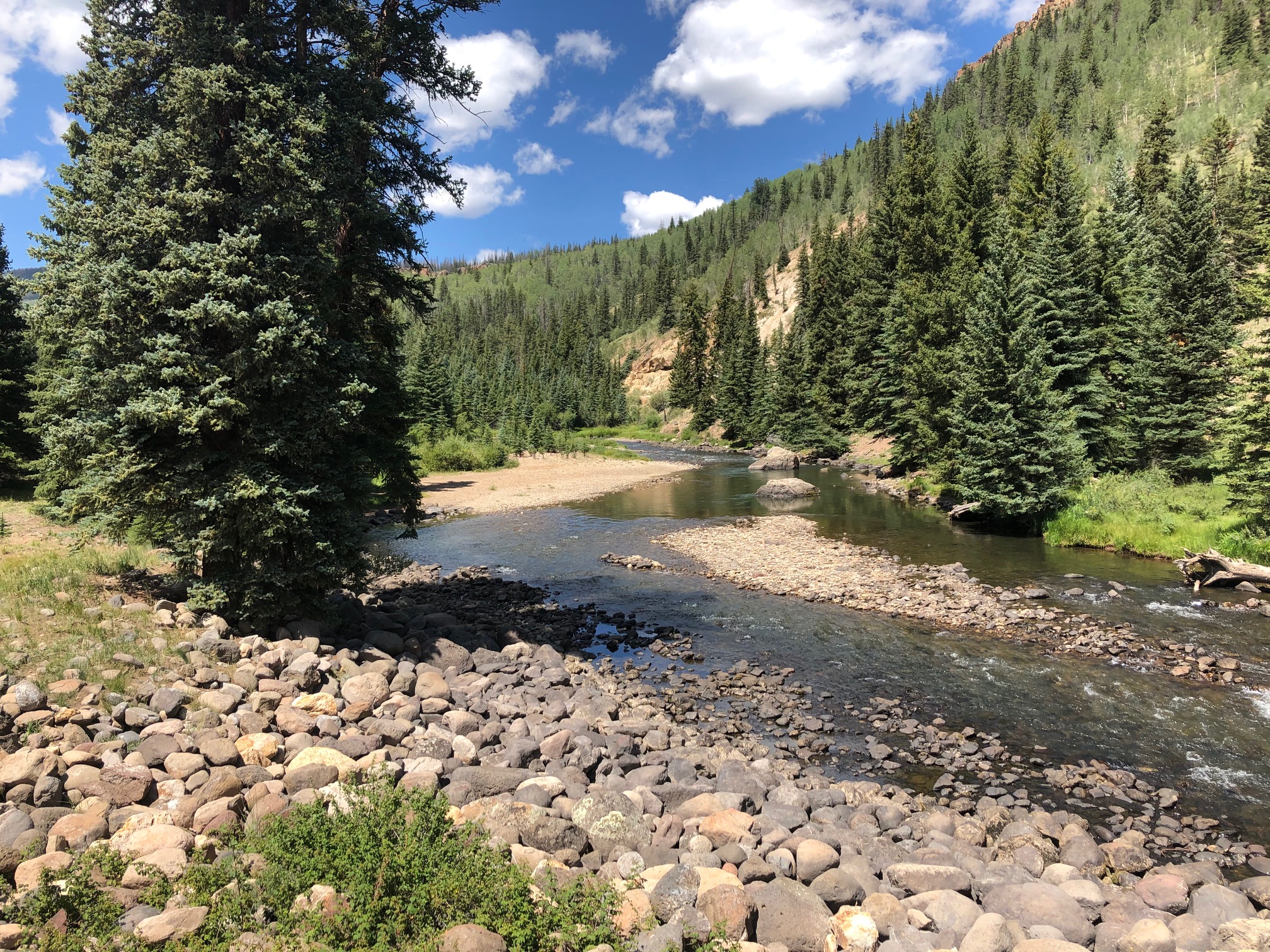 I think this was the only fish I actually landed on the Rio Grande. It was on a Balloon Caddis …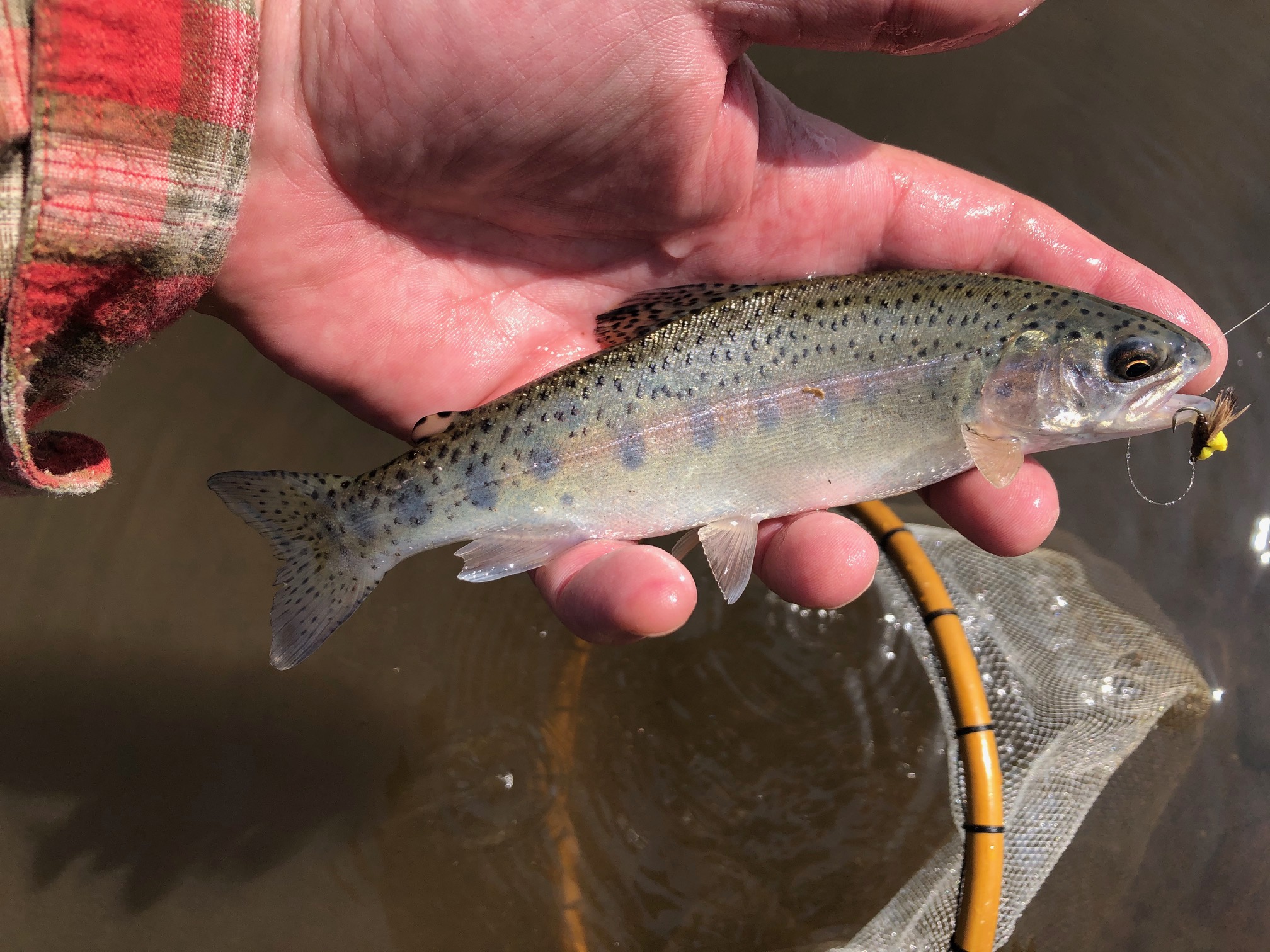 The Lakes
The redemption of the trip was the ponds the cabin was situated near. They're beautiful. We didn't come all that way to fish ponds, but that turned out to be our salvation and we had much more success there than in the river.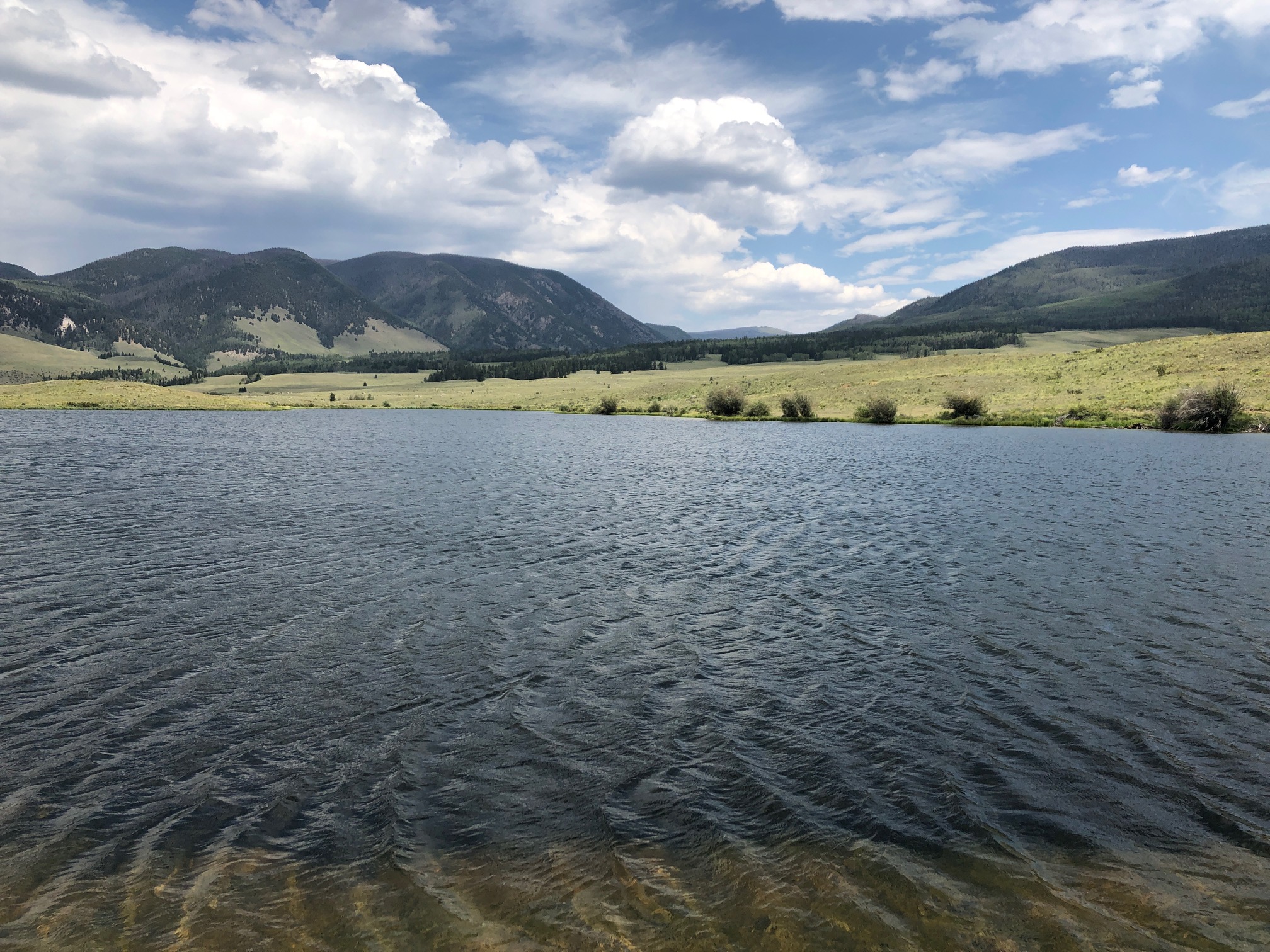 There are three ponds about 100 yards away from the cabin and they were more reliable than the river. The water in the river was low and the fish were few and far between. Also, we faced a lot of lightning, thunderstorms and high winds, making it not only difficult, but dangerous to fish. The last thing you want to do in a lightning storm is stand in water while holding a 13′ carbon rod toward the sky. So those times, we just hunkered down in the cabin, talked, and made the best of our downtime. But when the wind simmered down and the skies cleared, we took advantage of the short window to hit the lakes in the evening.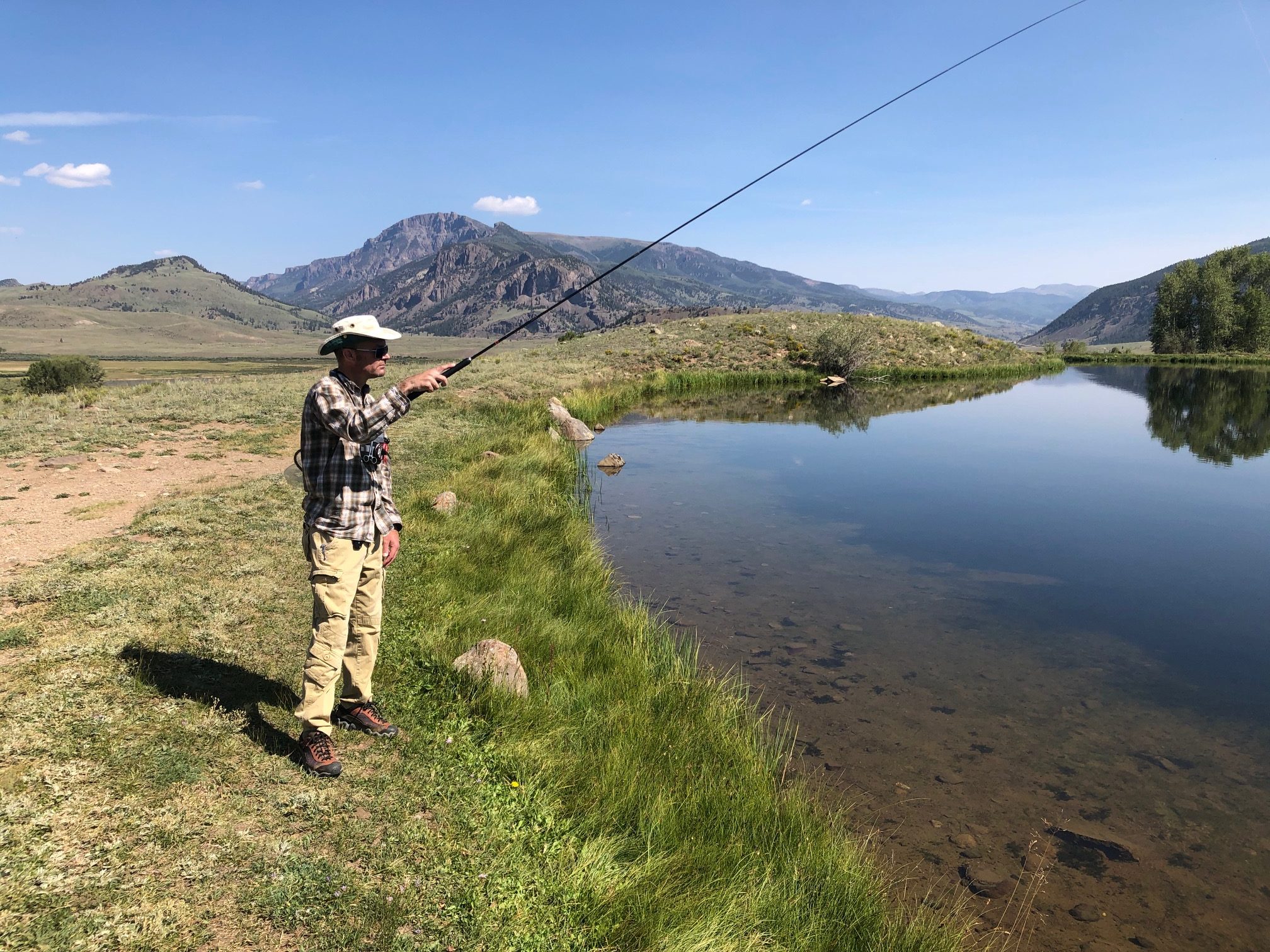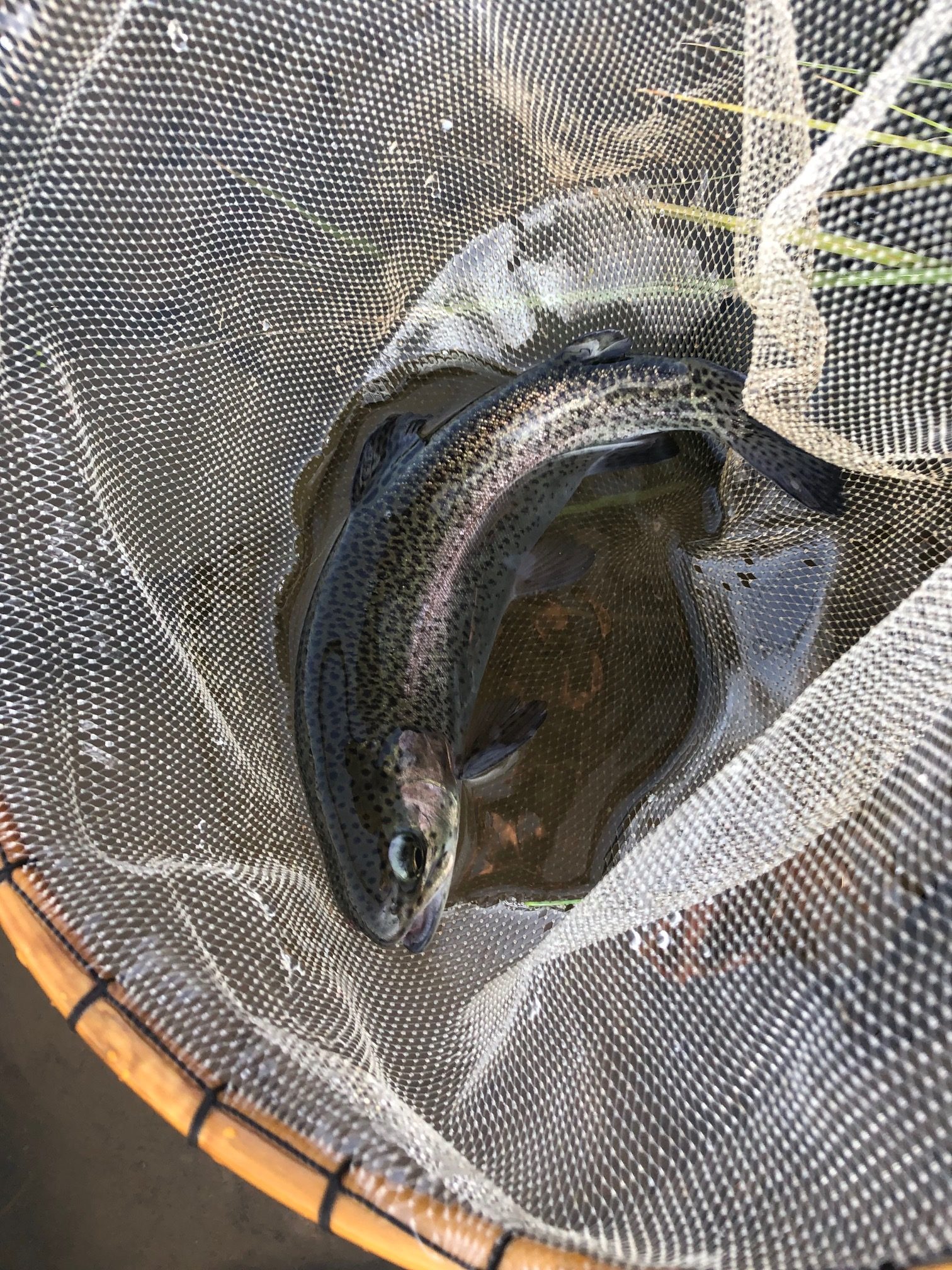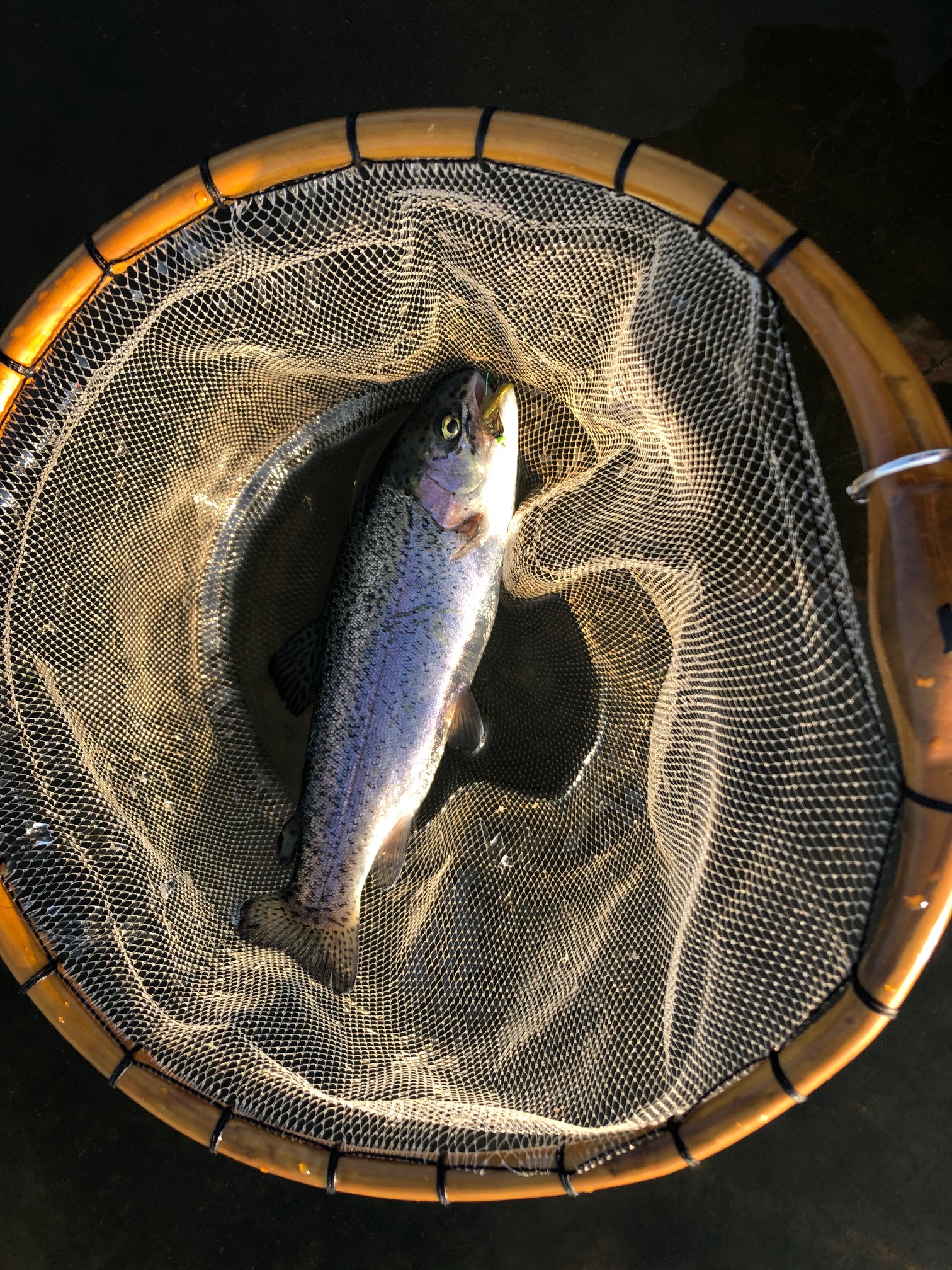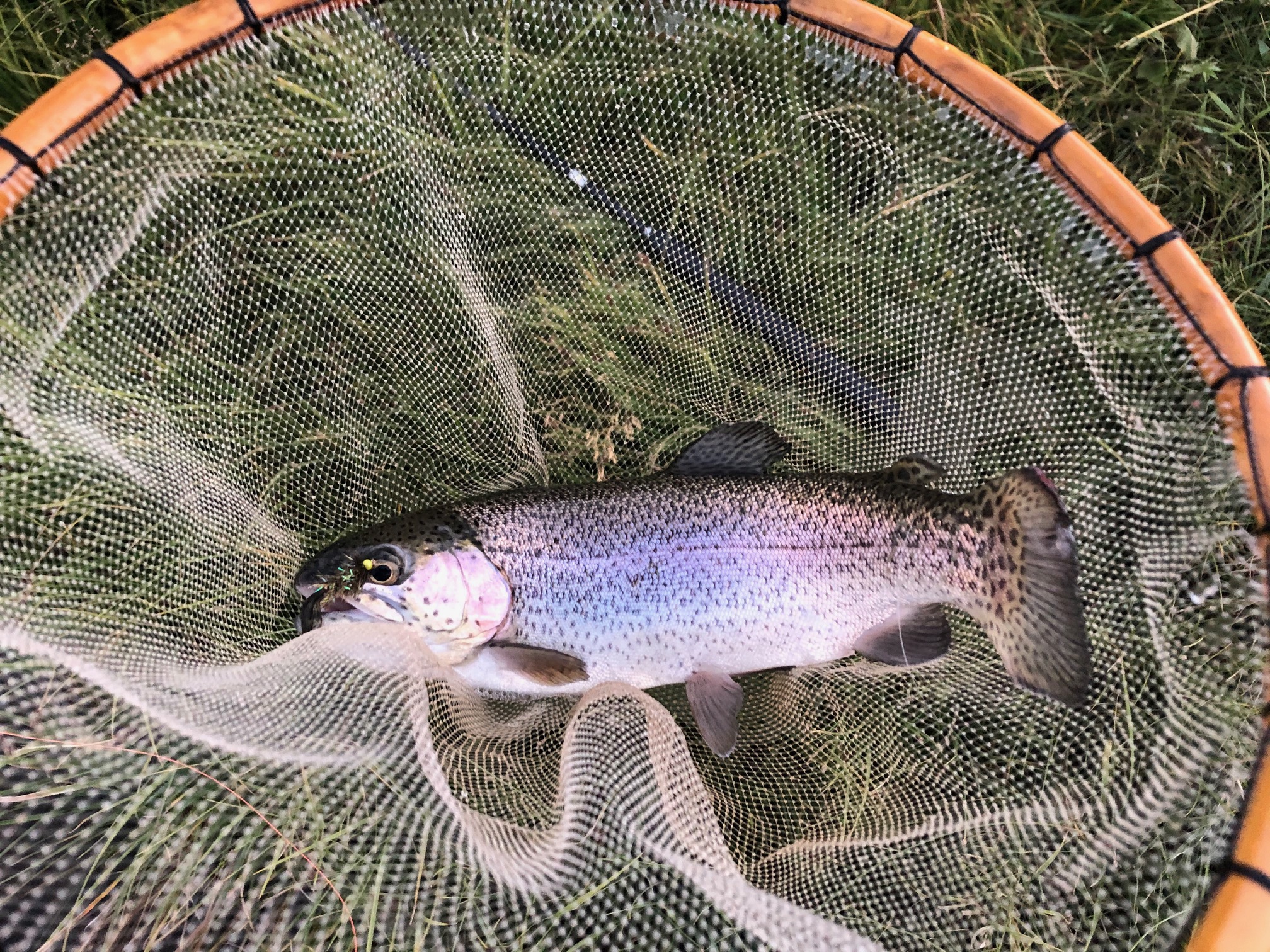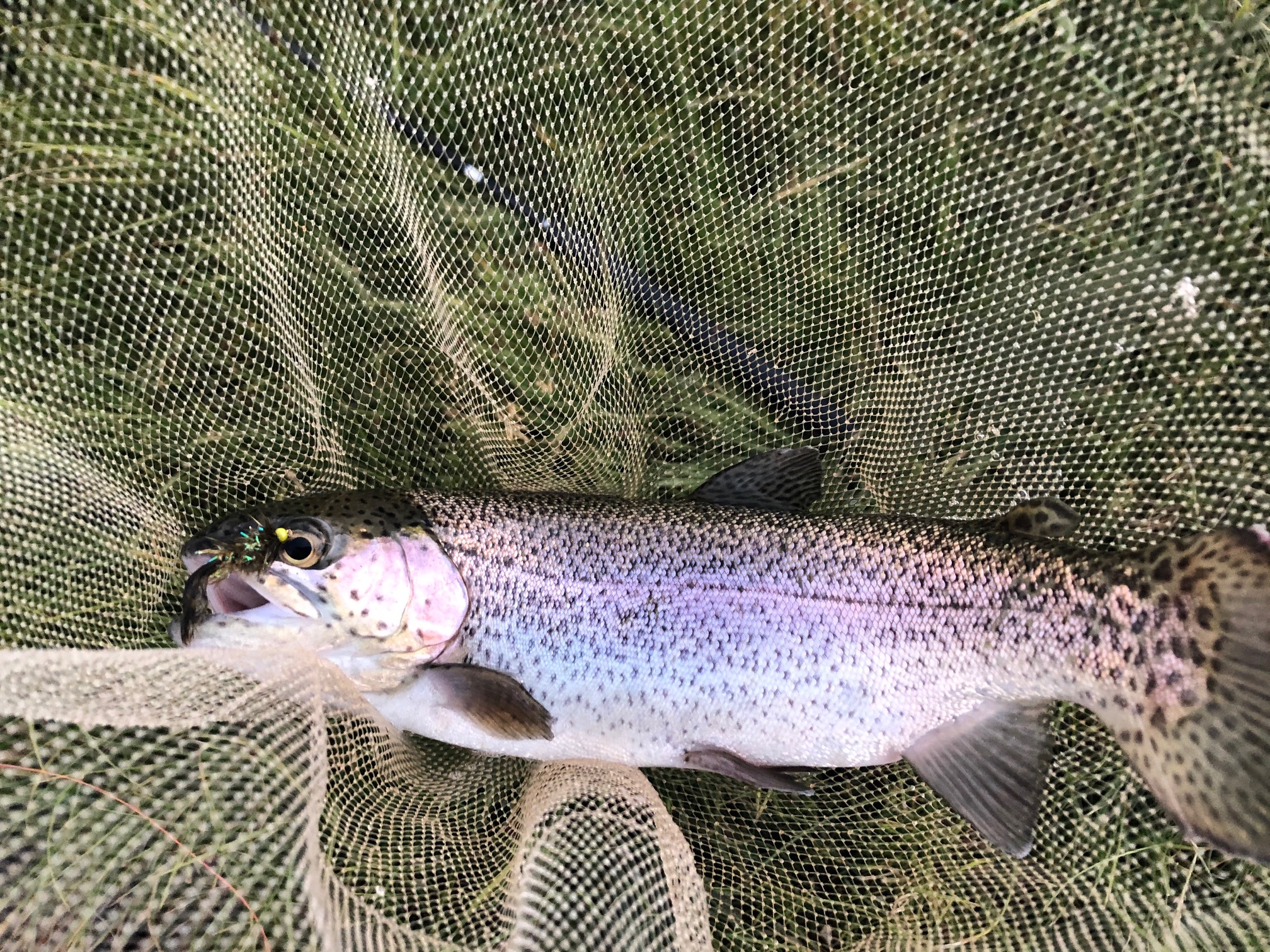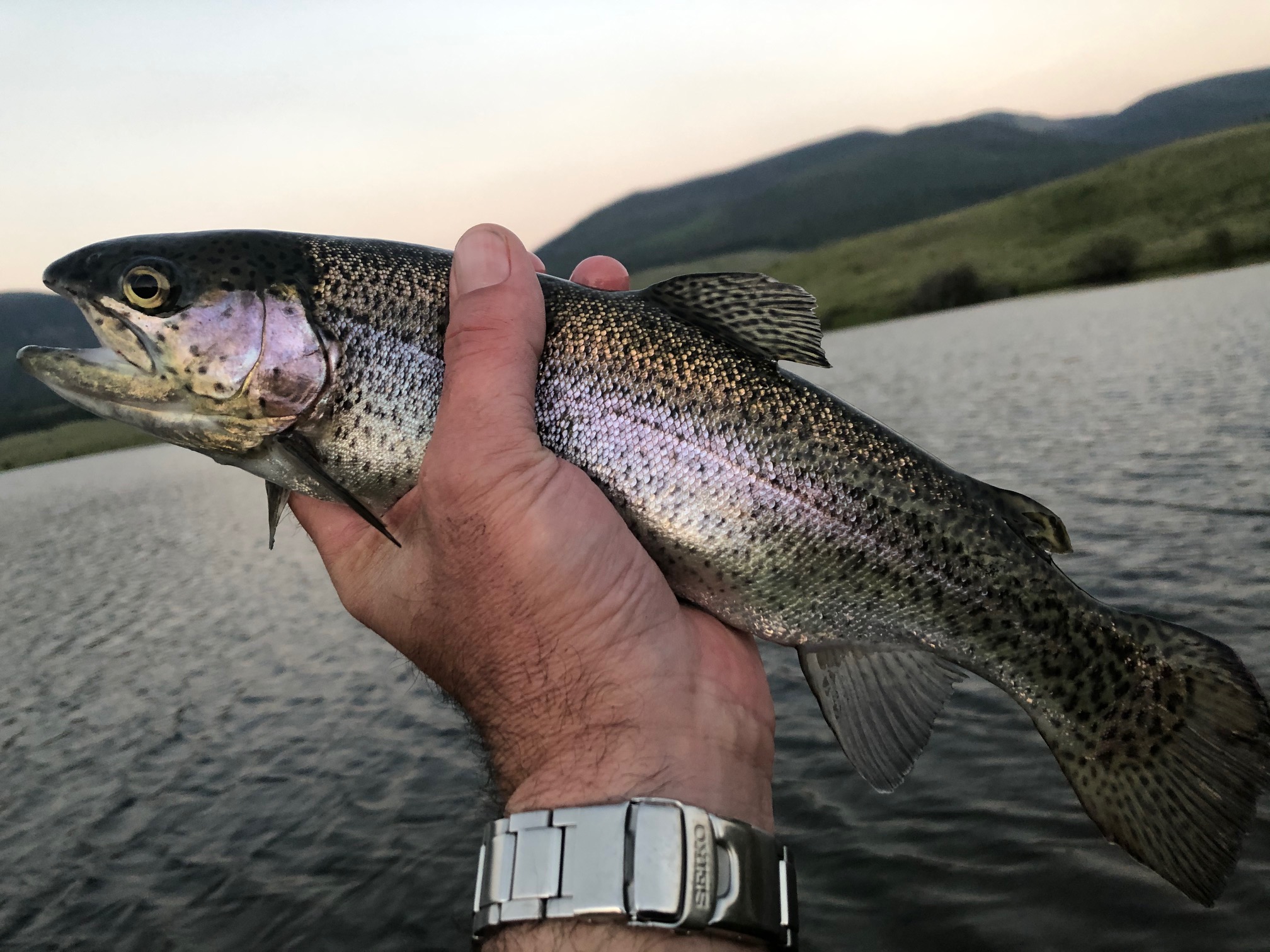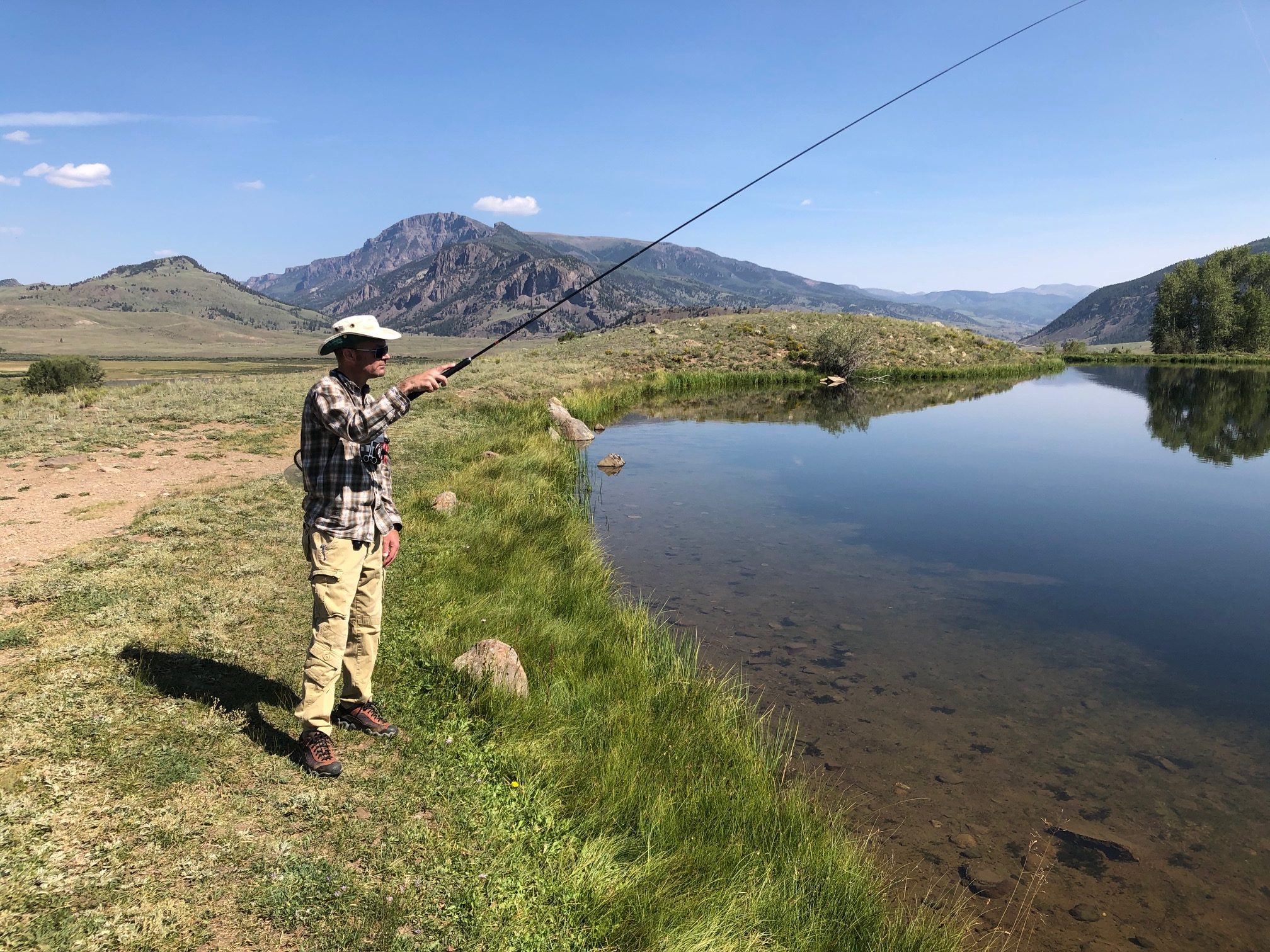 I caught mostly rainbows but one Brown trout. The kicker is that instead of driving 5 hours, I could have driven 20 minutes to catch the exact same fish on my home waters. BUT …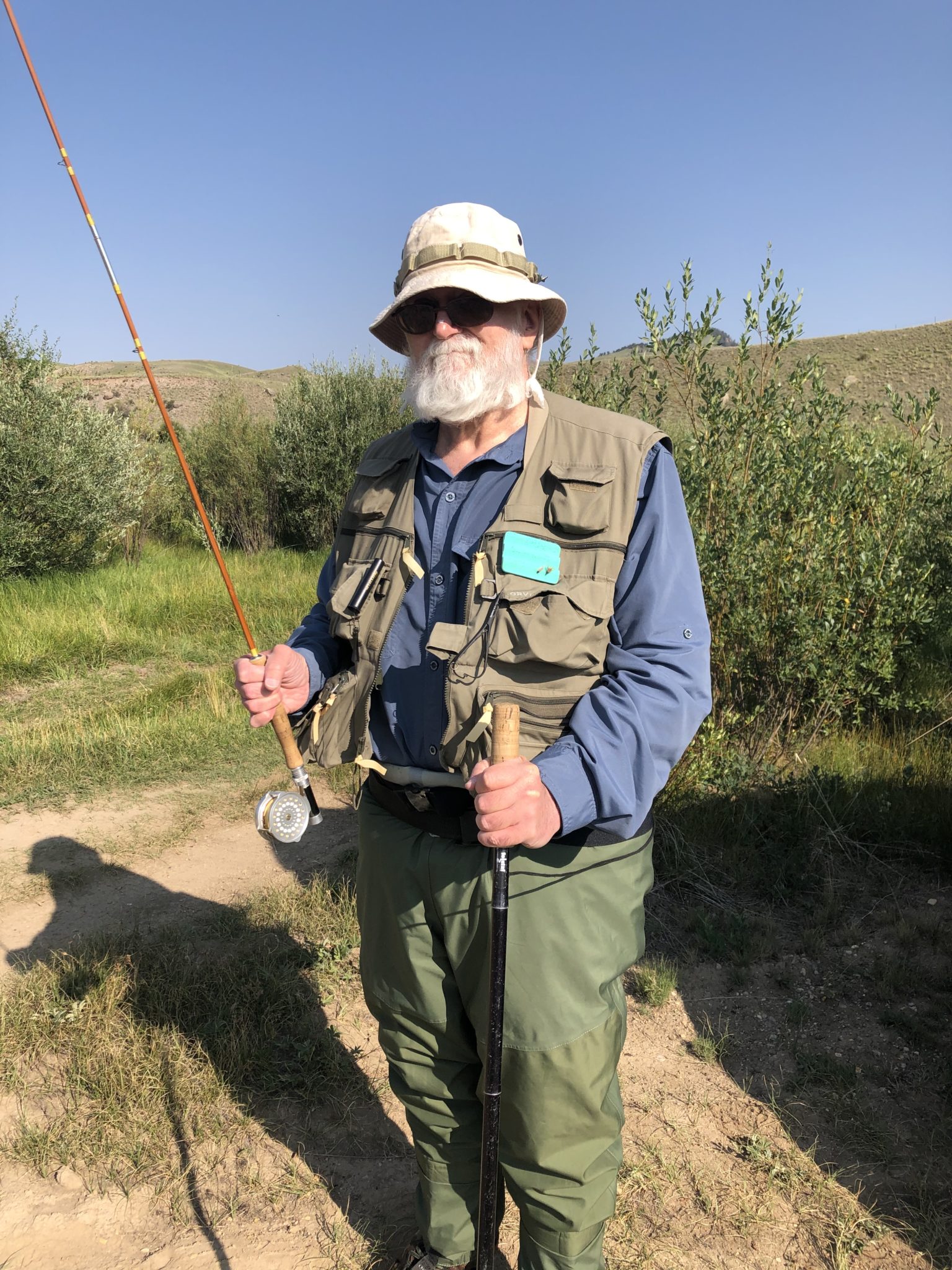 I wouldn't have been able to see my old buddy. We may not have caught as many fish as we'd hoped, but I think we caught up on a lot of memories that mean a lot more than a tug on the end of the line. I always tease him that he looks like John Gierach in that hat holding the bamboo rod. And so for that, I'm calling it–the trip was a win.
The Tackle
I used my Oni Type I and a Tenkara USA 3.5 line the entire trip–both for the rivers and lakes and it fared well but I really needed more distance in the lakes. Randy did better than I did because he was able to get out further with his bamboo rod and Hardy Bougle than I was even with a 20′ line. I tried to compensate with wading but was still a little under-gunned.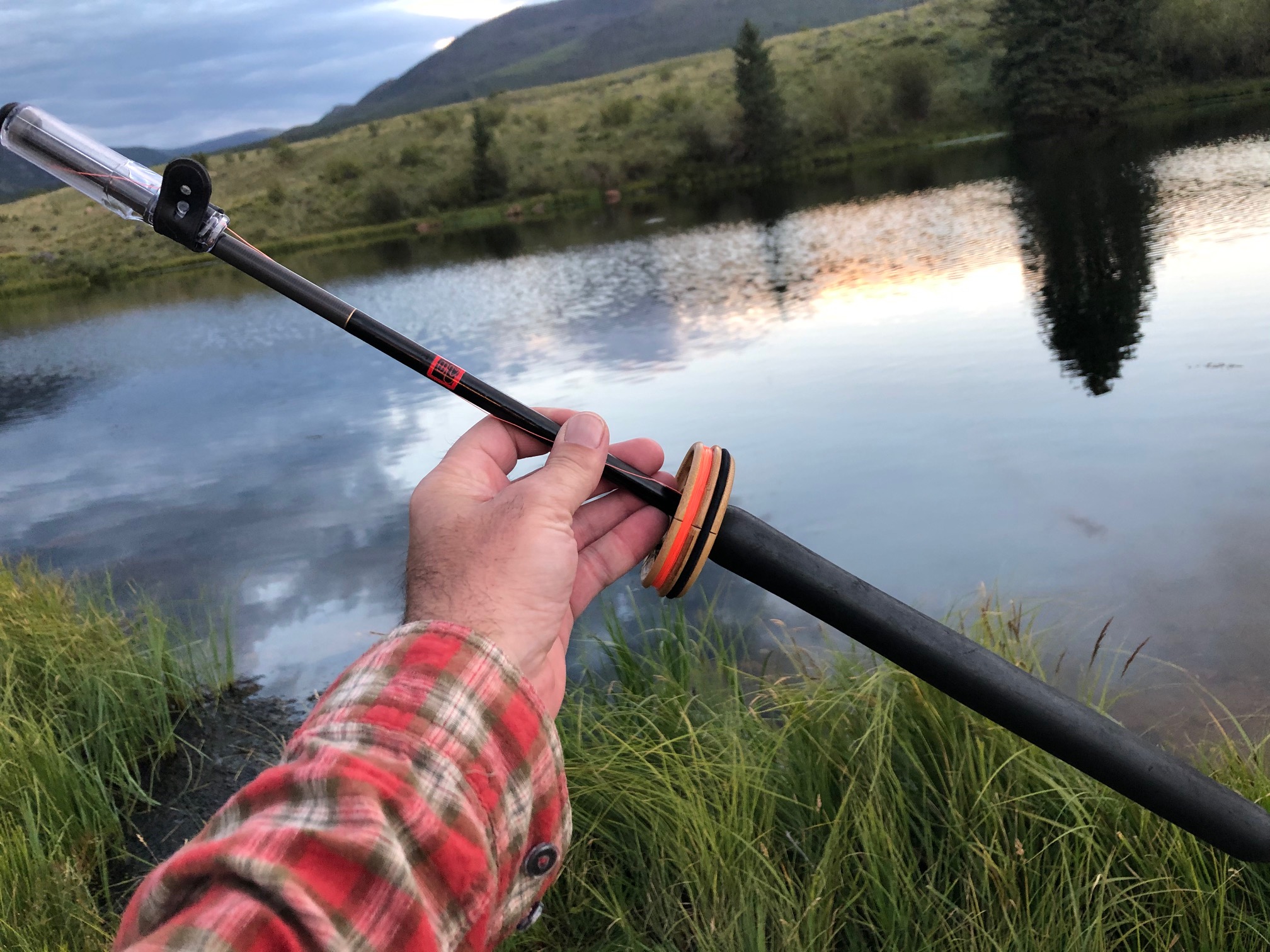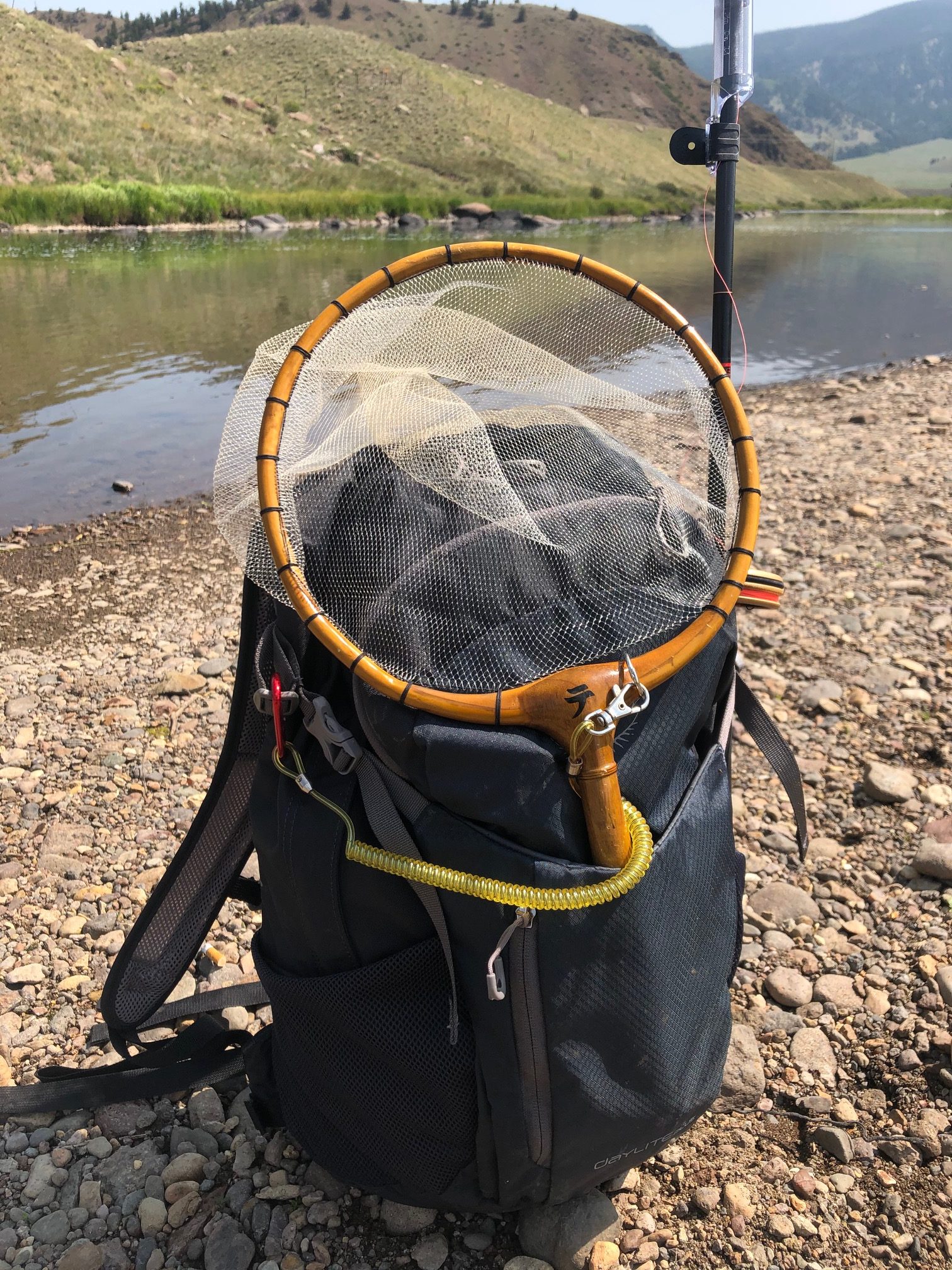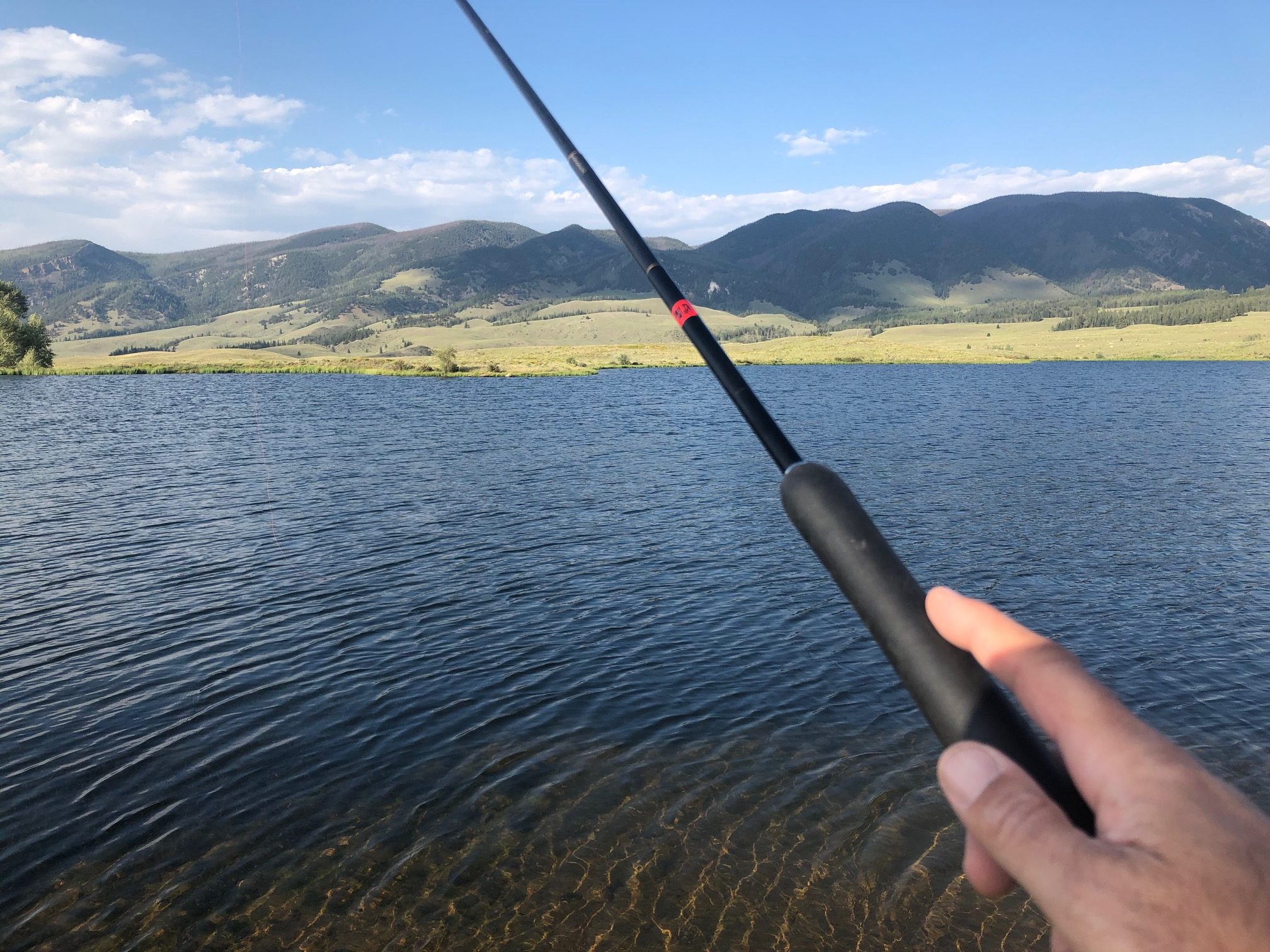 I really thought my double glass bead sakasa kebari would kill on both the lake and the river because it does everywhere else in the universe. I don't know if it was the low water, the temperature, or just karma, but it produced nothing this time. And it's a hard-to-swallow pill when your confidence pattern doesn't produce. Being desperate, I actually resorted to switching patterns until I caught something. In the lakes, it turned out to be an olive Wooly Bugger. And as I mentioned above, the only pattern that worked in the Rio Grande was a Balloon Caddis. There were a lot of midges hatching and as much as I hate to admit it, I wish I had brought my midge box.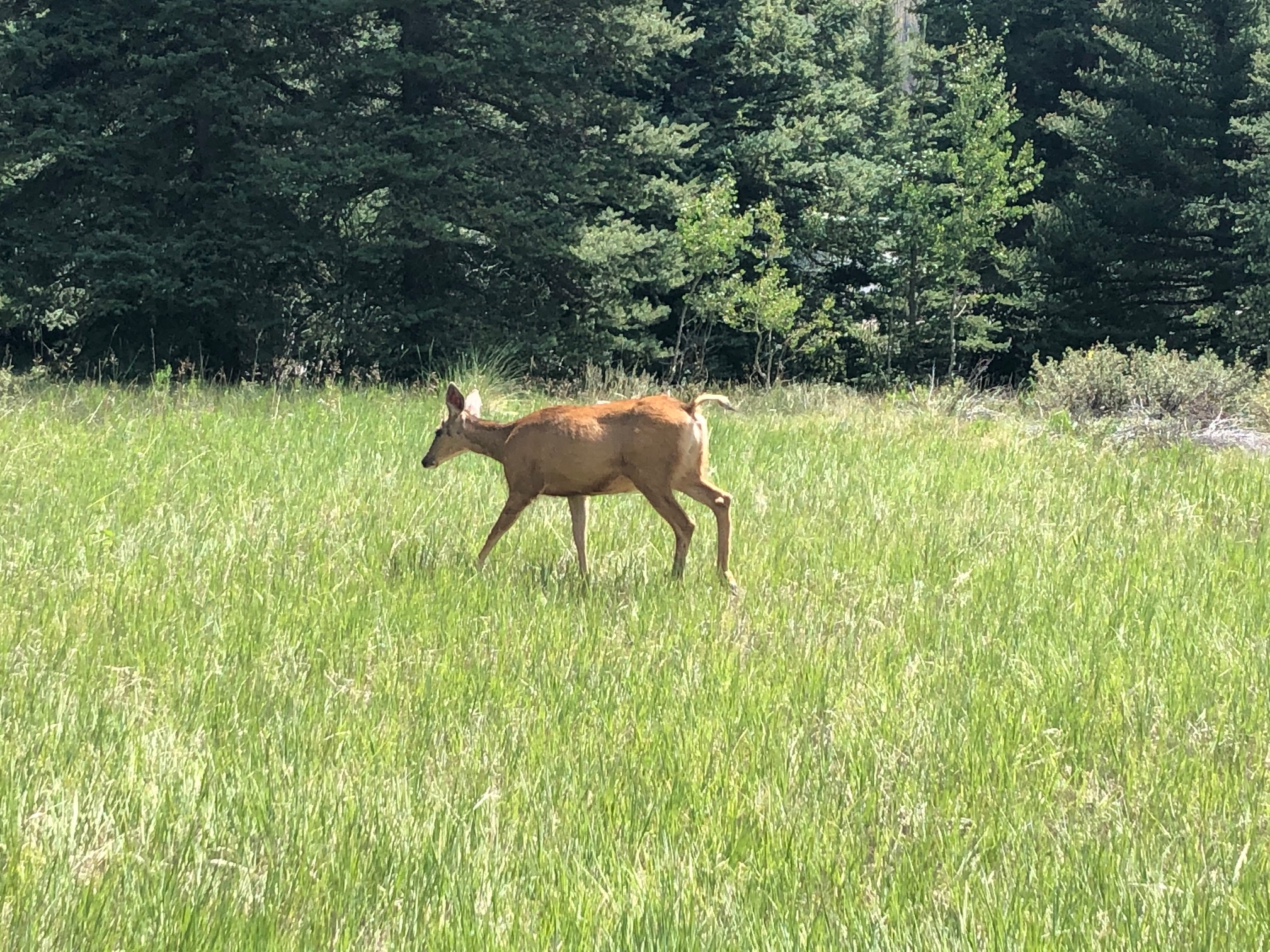 The Best Mediocre Trip Ever
Sometimes, there's more to fishing than fishing. It's a chance to take a break from the hustle and bustle of society and dwell in the hum of hummingbirds, the chirps of crickets, the soothing silence of the night and take solace in the stars that the city conceals. And for me, that's good enough.