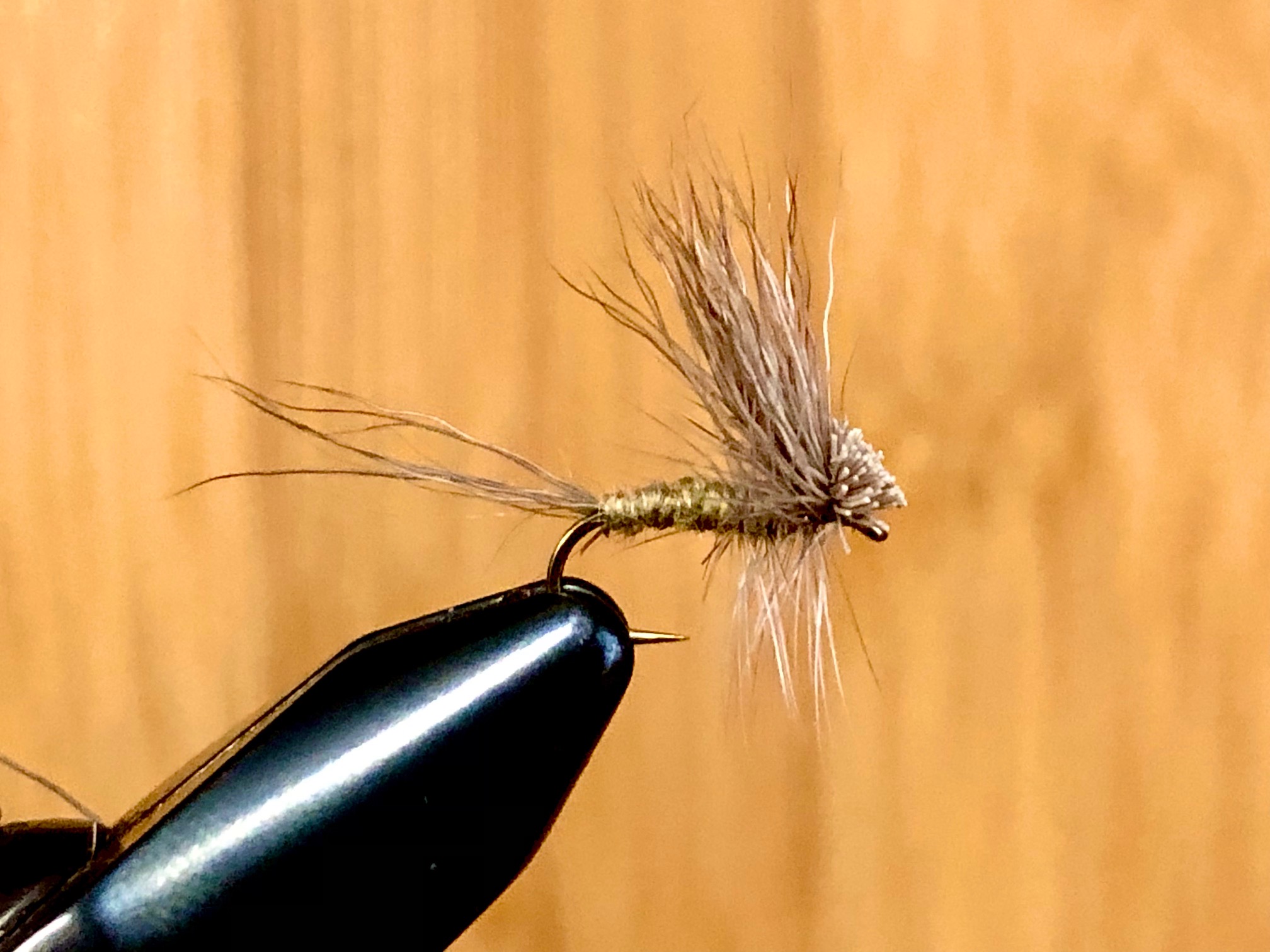 This is a boring fly. But there's a reason for that. It's my variation on one of my favorite all-time flies: René Harrop's Hair Wing Dun. The Hair Wing Dun has proven itself on waters all over the world. It's easy to tie, floats well, is durable, and versatile. Here's my version and the theory behind it …
Materials
Hook: Standard dry fly #18-10
Thread: Uni 8/0, grey
Tail: 5-6 natural caribou hairs
Body: Superfine dubbing, grey
Hackle: Dun
Wing: Caribou tied elk-hair caddis style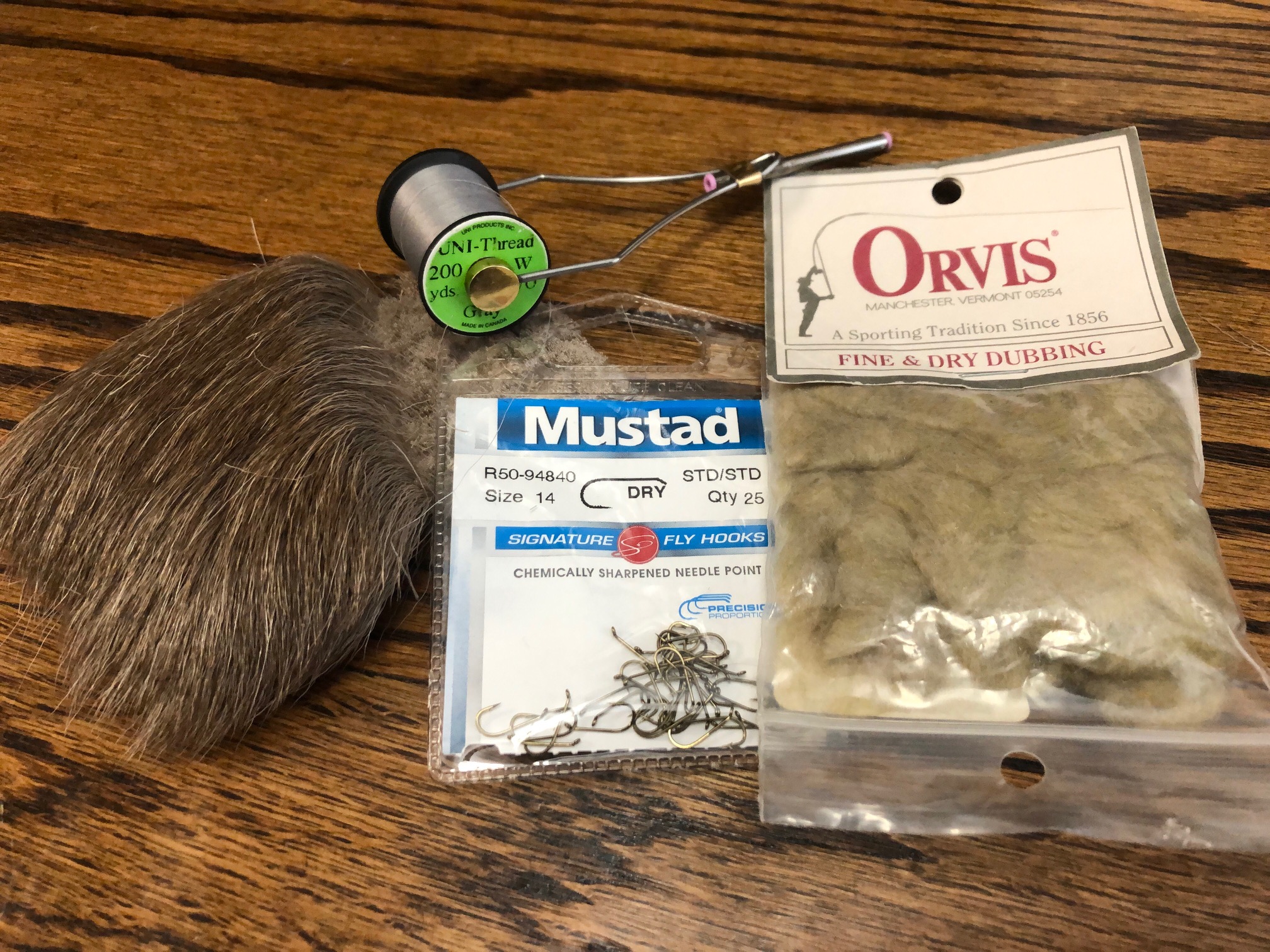 I tie it in exactly the same way the original is tied, but with a few exceptions. Here's a video with the tying instructions. So what makes my version different?
Why Caribou?
The original pattern calls for deer or elk for the wing. Instead I use caribou. It flairs more easily and creates a more upright profile closer to the actual silhouette of a mayfly wing whereas elk tends to produce more of a "tent wing" over the body like a caddis.
Harrpo's pattern uses hackle fibers for the tail. Typically, you create a bump of thread at the back of the fly, then tie the hackle fibers in and splay them against the bump. But I use caribou for the tail for 2 reasons. One is that it splays naturally so it eliminates the aforementioned step. The other is that caribou is stiffer, more water resistant, and more buoyant than hackle. This improves overall floatation and acts as a stabilizer to help the fly ride upright.
Natural caribou is a perfect shade of grey that is common to so many species of mayflies. It just looks buggy!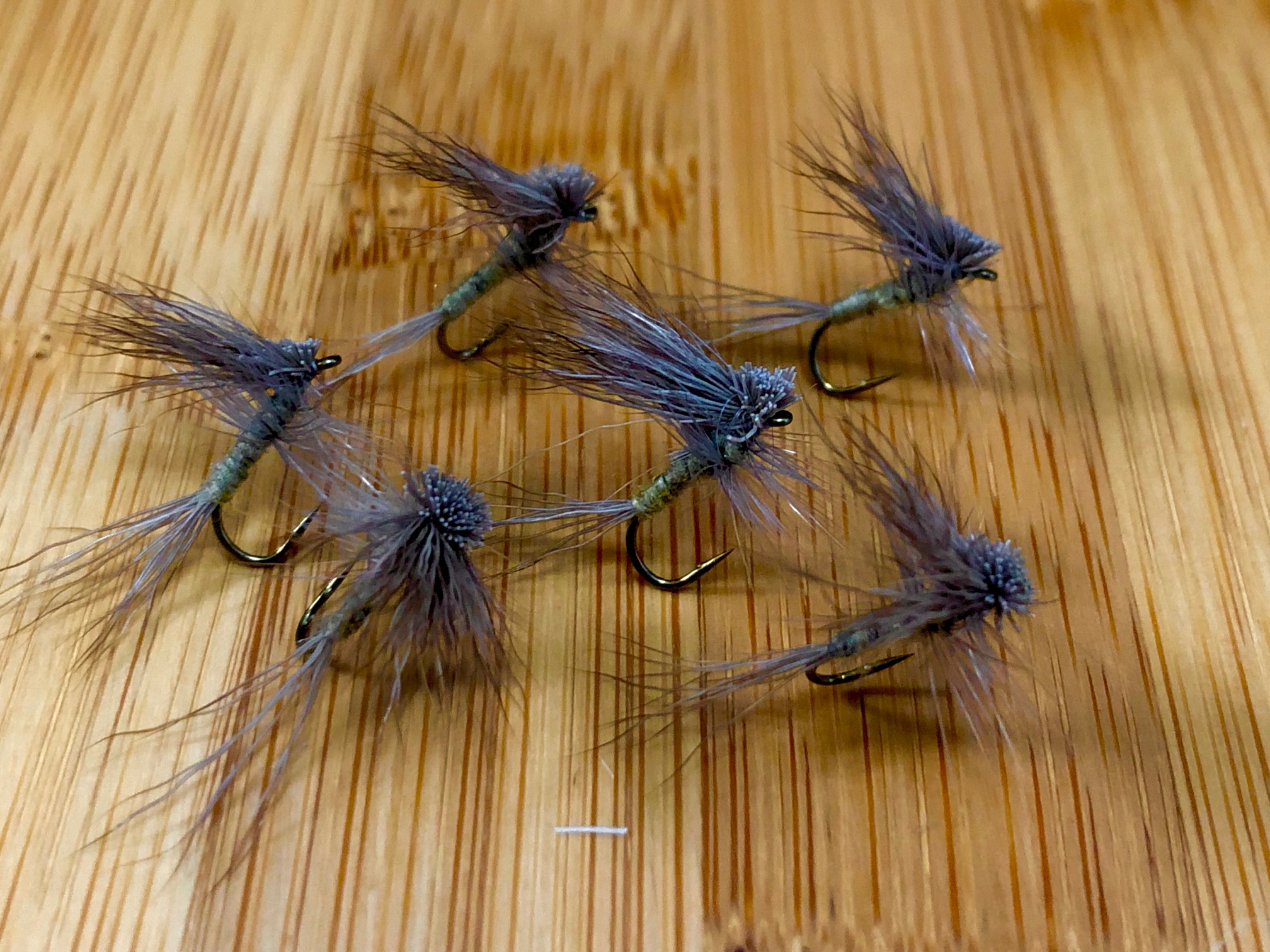 One Shade of Grey
I first started using this pattern when I lived in Western New York and it became one of my go-to patterns. Back then, I tied them in a variety of colors to match Sulphurs, Blue-winged Olives, March Browns, etc. But what I realized years later is that when the fish are looking up and see a natural against the backlight of the sky, they really can't tell what color they are. They see the size and profile. Also, if you catch an adult mayfly and turn it over, while the back might be yellow, brown, or olive, the underbelly is often a pale grey color. Grey pretty much covers it all. So I don't bother tying this fly in a multitude of colors. There's a reason the Adams works for multiple hatches.
On-stream Customizations
I mentioned above that this pattern is versatile, but it's not just because it's nondescript enough to imitate a variety of mayflies. You can take your nippers and modify it for the conditions at hand.
Clip off the tails and it becomes a caddis.
Trim the bottom of the hackle so it floats lower in the water like an emerger.
Clip the top hackle, bottom hackle, and wing to turn it into a spinner (leave the tails on).
This is an easy fly to tie. It may not be the sexiest, but some of the best flies aren't. I guess I've realized after many years that it doesn't really matter what I see in a fly–it matters what the fish see in a fly. And I can tell you, this fly has gotten rave reviews from the piscatorial critics.