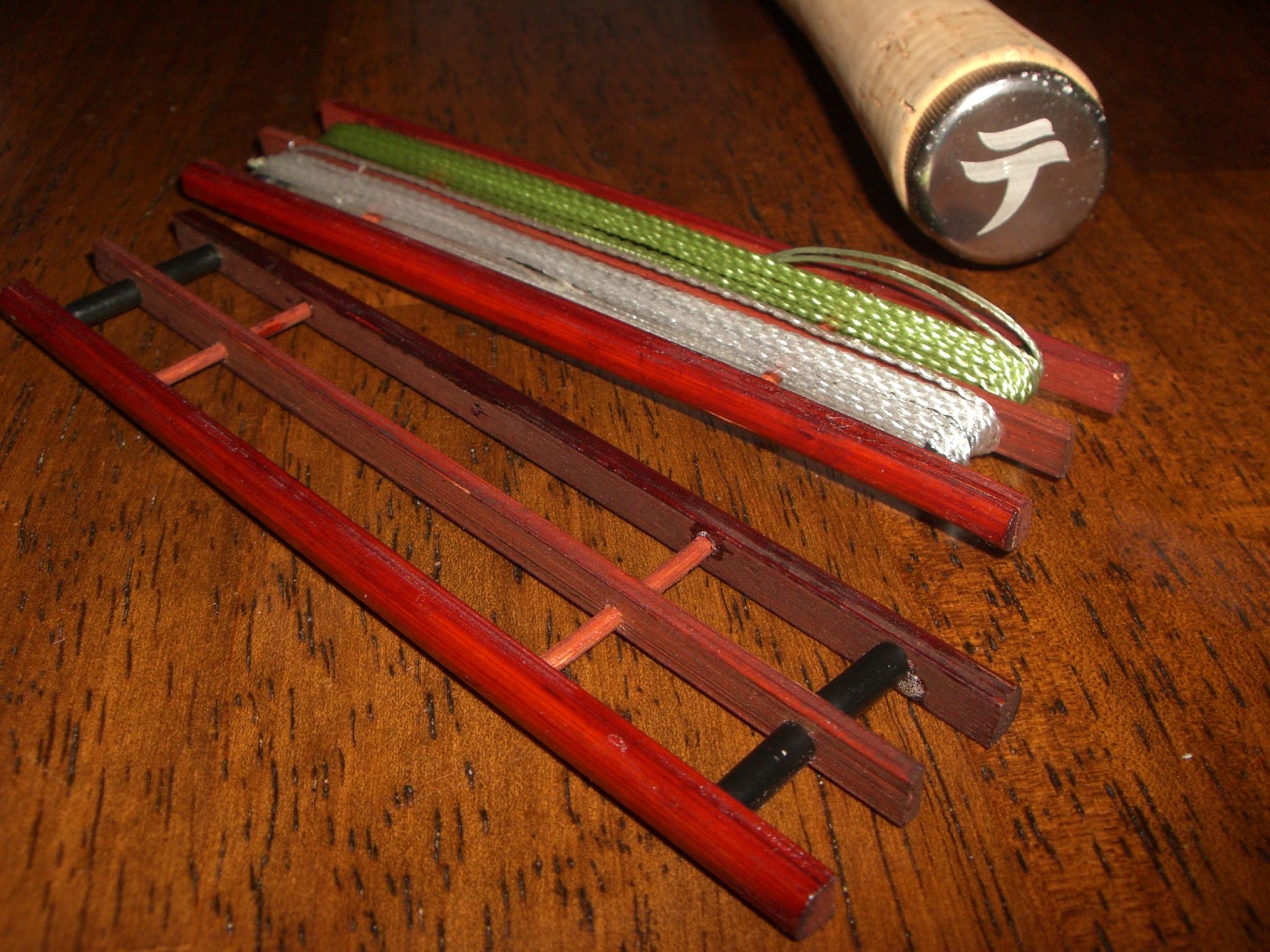 While I appreciate (OK, drool over) innovation and technological advances, sometimes, tried-and-true traditional gear has a certain allure that I just can't resist.  I recently posted about a tenkara line management system that is very practical and functional, yet lacks the quaintness and charm of what I got in the mail today–a pair of bamboo tenkara line holders that marry practicality with aesthetic beauty.
These tenkara line holders are made from bamboo that is aged, then lacquered to improve strength and resistance to warping.  At just 0.1 ounces each, they're perfect for UL fly fishers and backpacking fly fishers (something their ancient designers probably inadvertently thought of before UL was even a concept).
You can store 4  level monofiliment or fluorocarbon lines, or 2 furled lines on one holder and the cross bars in the middle allow you to pre-rig your tenkara lines with tippet and flies meaning you can store different rigs for different situations and implement them easily.  I probably won't use them much in the field aside from luxury trips or photo shoots but they're pretty cool to play with.
Which line management system are you currently using?

Tweet
Like this article? You might also like these ...