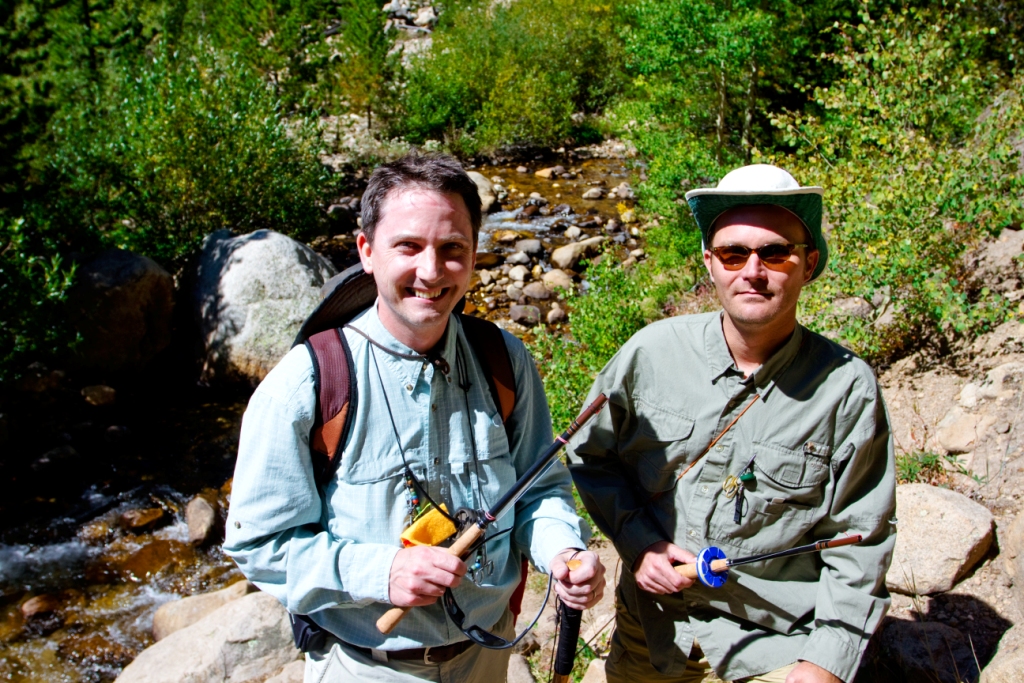 While fishing this weekend in Rocky Mountain National Park, I happened across another Tenkara fisher on the Roaring River. This is rare for me as I usually get stared at or accosted out of curiosity for not having a reel rather than out of Tenkara fellowship. To my surprise, it was none other than Karel Lansky of the Tenkara on the Fly blog.
Coincidentally, we were both fishing Iwana rods (though he brought the 12′ version while I was packing the lighter 11′ model). It was great to chat streamside with a fellow Tenkara angler in Colorado and while we didn't fish together, I'm pretty sure we both had great outings given his post. I guess you never know who you're going to meet out there and I'm glad Karel caught his first Cutthroats on this trip.  What's your experience?  Have you met any Tenkara fishers on the stream or trail?
Like this article? You might also like these ...