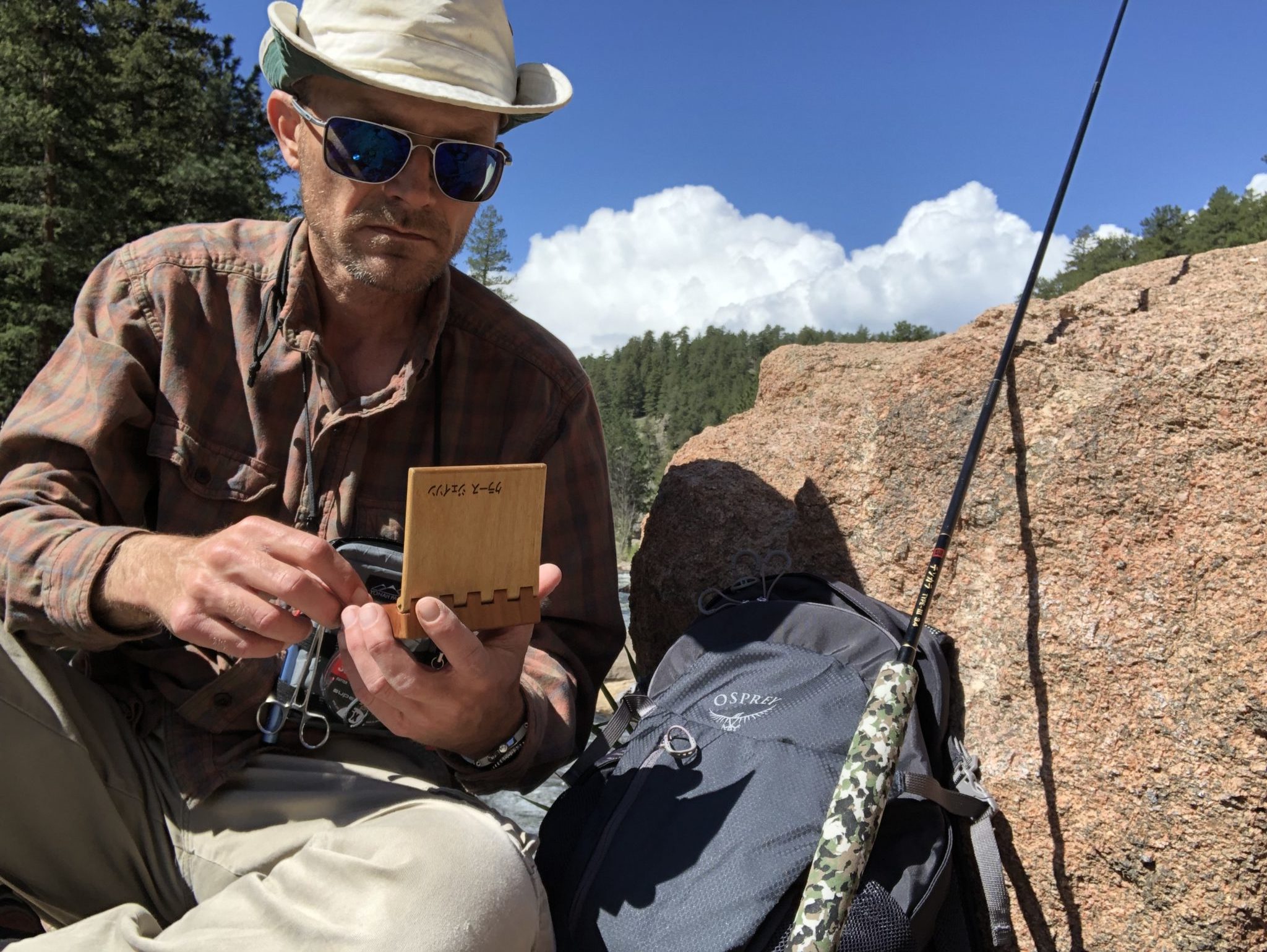 Here in Colorado, we're lucky that we don't have a designated "trout season". Legally, we can fish for trout all year round. Notice I said "legally". That's because we have another season that's a de facto "off season": runoff. Anyone who lives and fishes in the West is familiar with runoff season–that time in early summer where the snowpack from the high country begins to melt and all the streams turn to a torrent of chocolate milk for (sometimes) several weeks.
Here in Colorado, this is a bittersweet year for the angler. After finally coming out of a 20-year drought, our snowpack is currently 130% above average. This will be good for flows in the long term, but when runoff inevitably hits, it's going to hit hard.
Of course, this is part of the natural cycle of things. It's been happening for hundreds and hundreds of years and the trout and insects have adapted. But for the angler, it means interminable anguish–waiting anxiously for the flows to stabilize and the hatches to begin. If you think "cabin fever" is bad, you haven't had "runoff fever".
And even after they do settle down, many once-familiar streams may be unrecognizable. That favorite pool in front of the log jam has been swept away by the swift currents. Completely new channels have been carved out while others have filled in with sediment. Coming back to a river you used to know like the back of your hand just last spring can feel like starting from scratch on alien water. But that's the game. And some might even look forward to the challenge of fishing the newly re-designed stream each year.
Well, runoff hasn't quite started yet, but I can feel it coming–like the hairs on the back of my neck standing up before an approaching lightning storm. Luckily, I've been able to get out a few times over the last couple of weeks before the inevitable hits. Almost all of the streams along the Front Range are high right now due to the previous month of rain and hailstorms, but still fishable and so I count myself lucky that I've been able to take advantage.
The St. Vrain
The section of the St. Vrain I've been fishing isn't really what I'd call a true tailwater in the sense that the S. Platte or the Frying Pan are. The damn and reservoir are pretty small by comparison, but it does help control the flows better than some of the other local freestone streams. Here, I've mostly been catching small browns (8″ – 10″) which are about average for this watershed. The beauty in the St. Vrain isn't in the size of its fish, but its signature Colorado scenery and classic pocket water, runs, and pools.
And the fish are more than amenable–always in predictable lies and take your fly as if they've diligently read the Fly Fishing 101 textbook.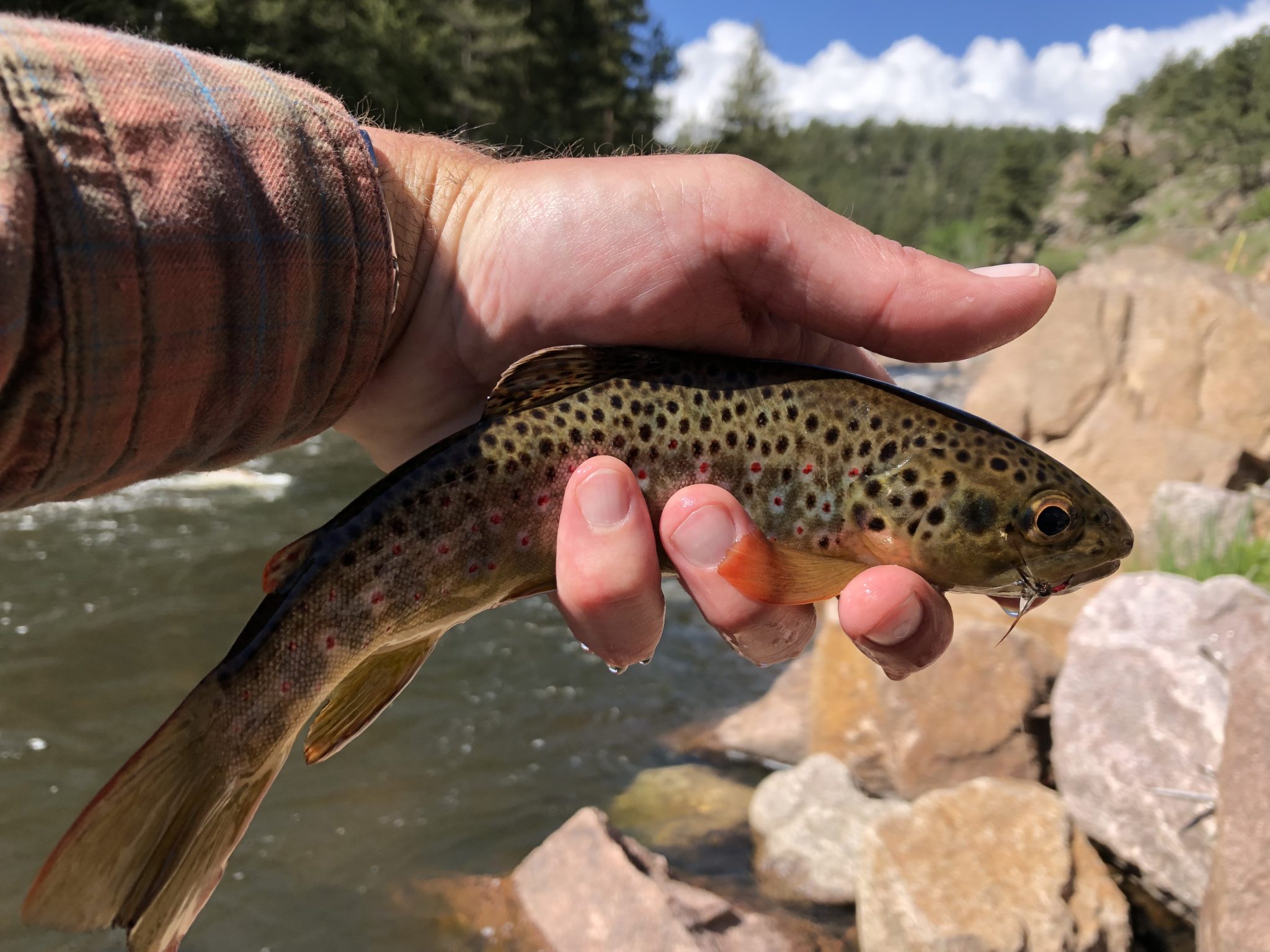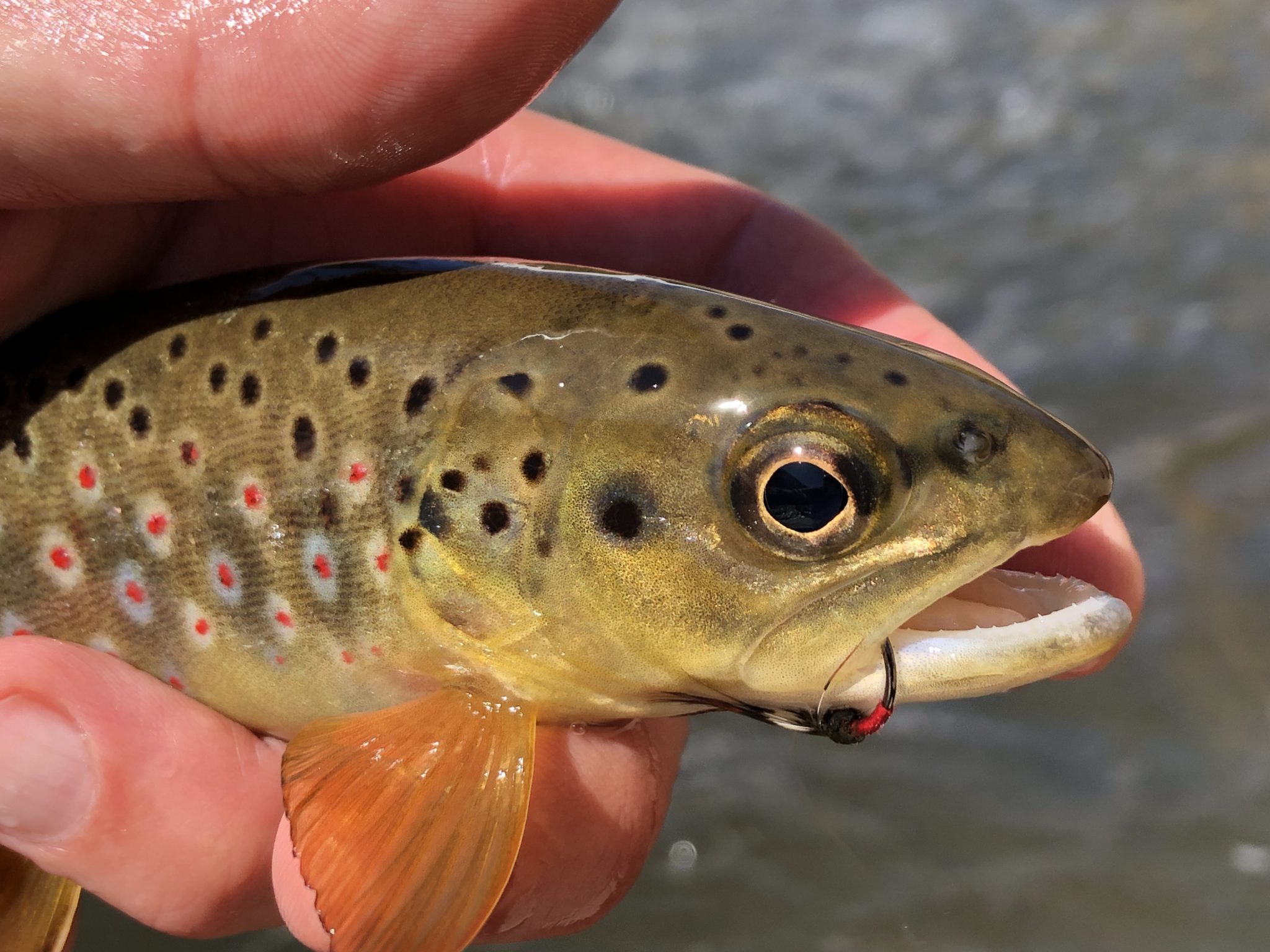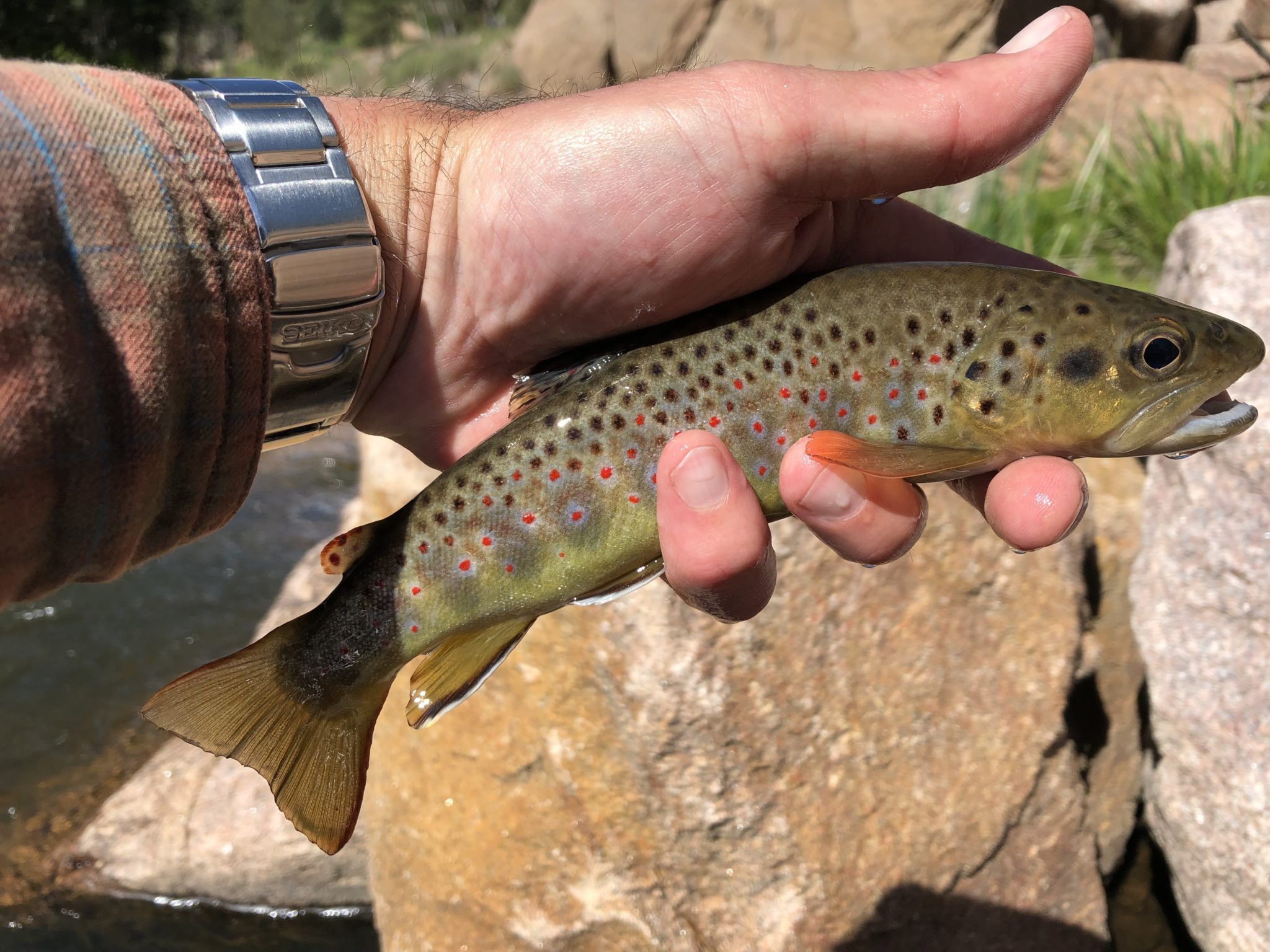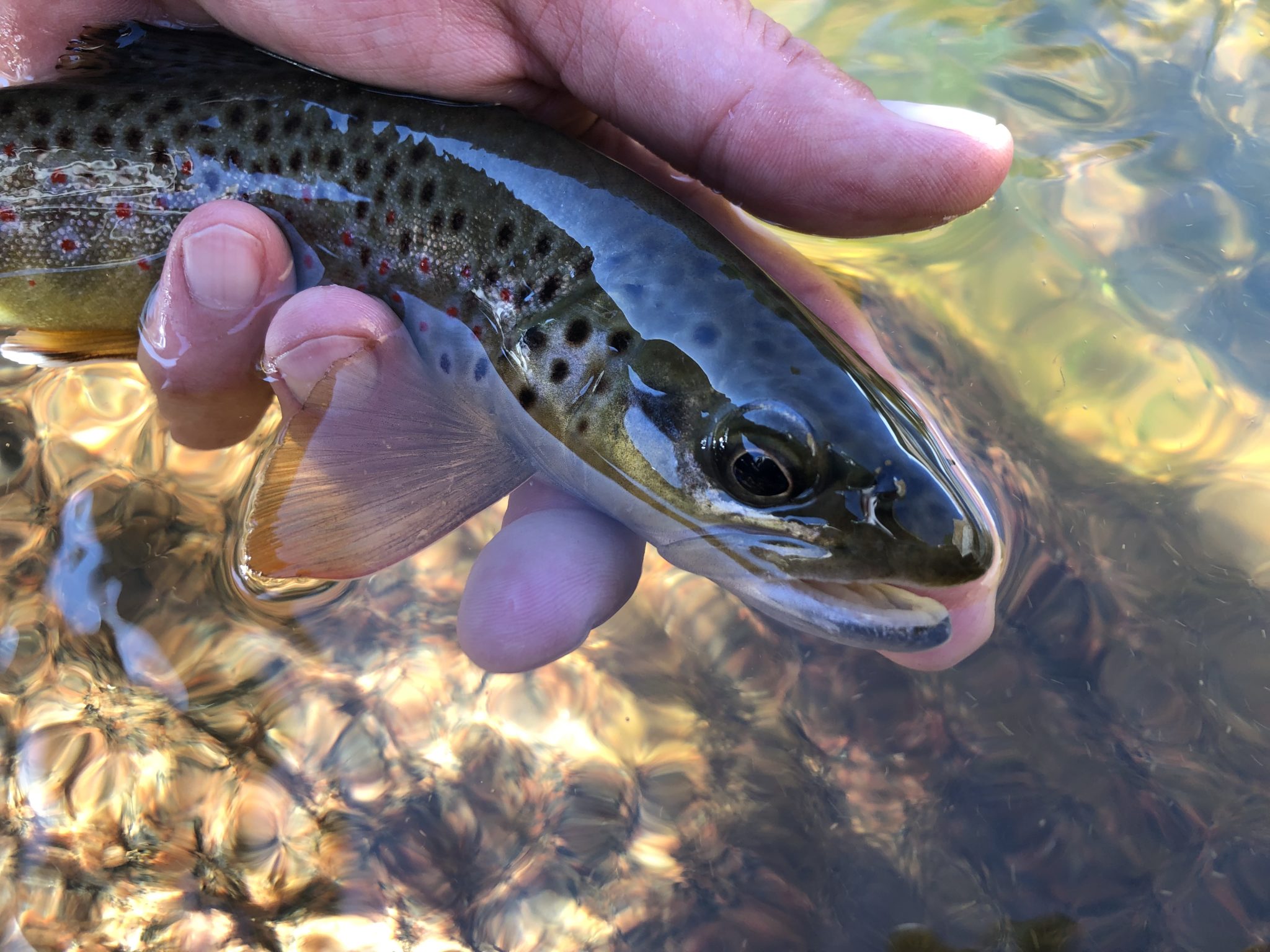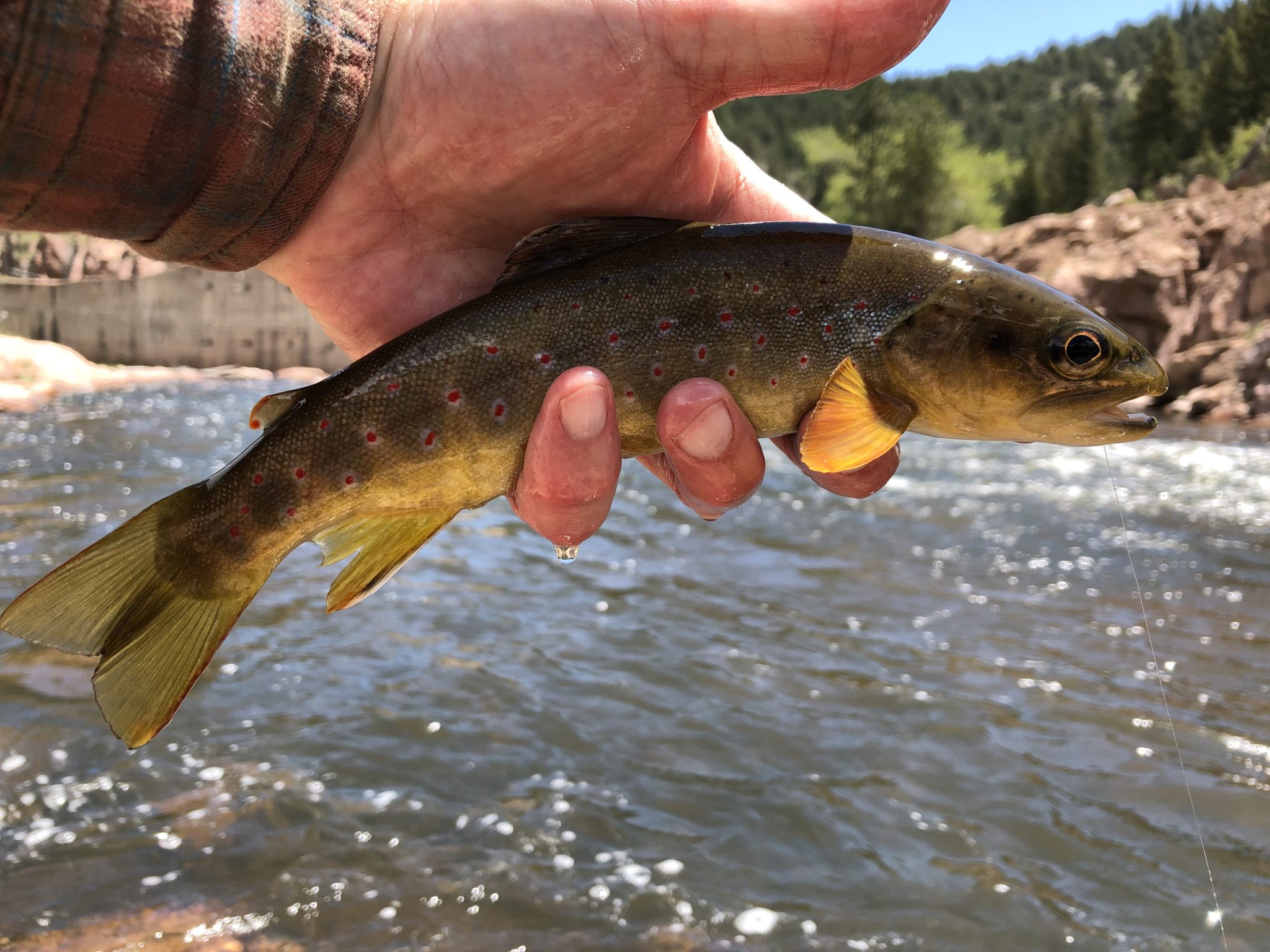 I've had a couple of baker's dozen days here with all fish being taken on sakasa kebari. Mostly, my go-to glass bead Takayama Sakasa Kebari, Caddy Kebari, and Half-Palmer Sakasa Kebari (in order below):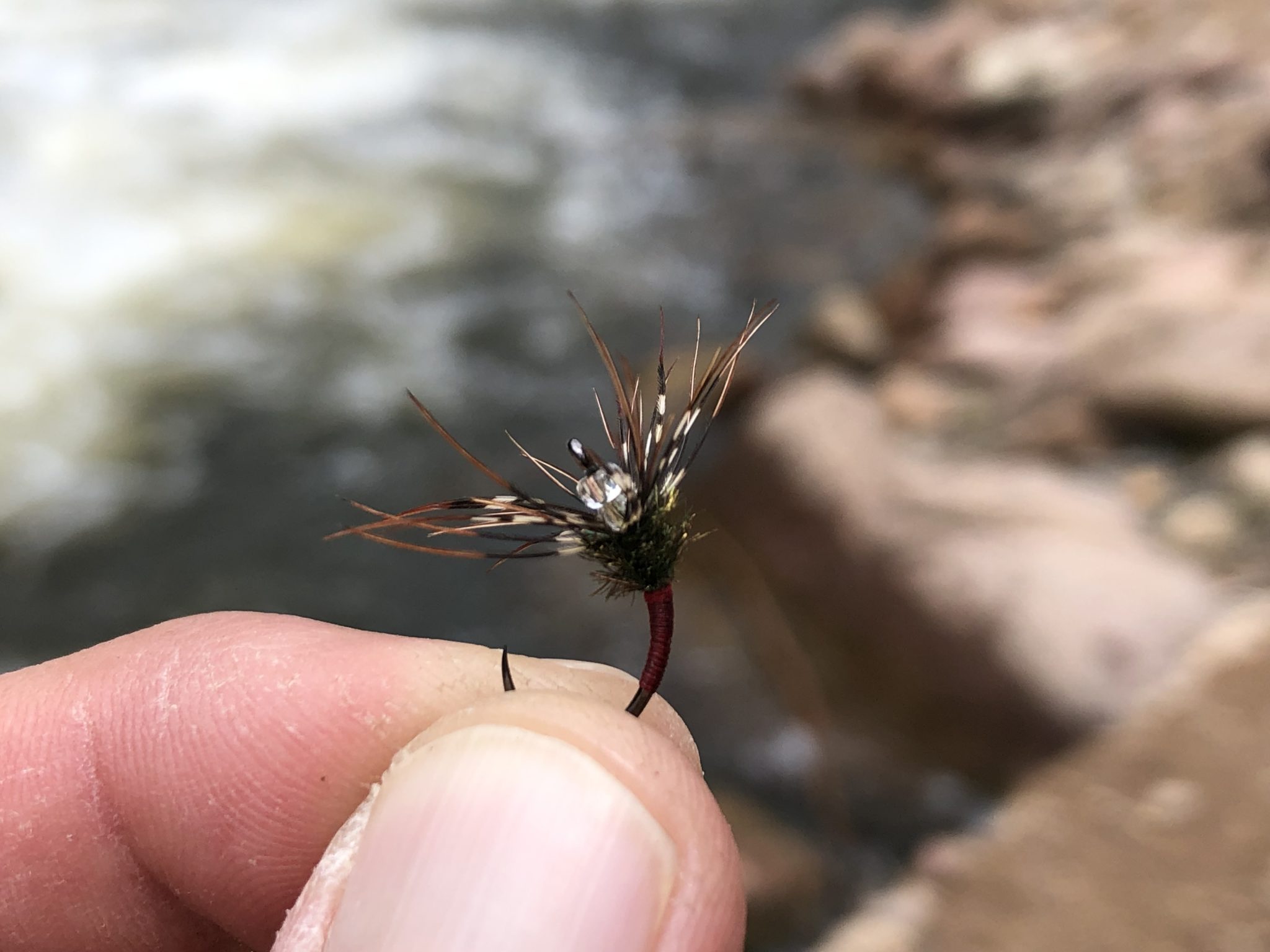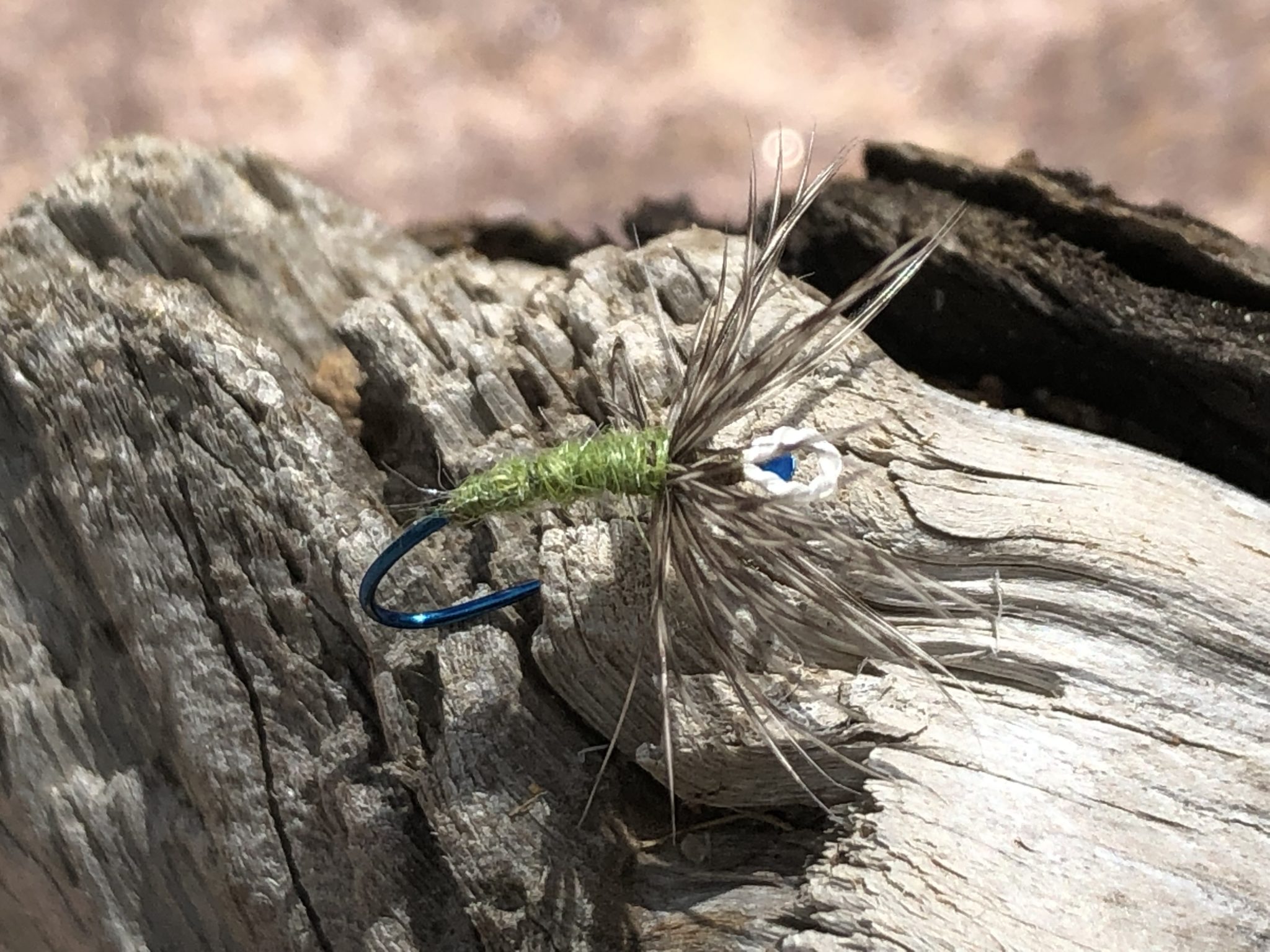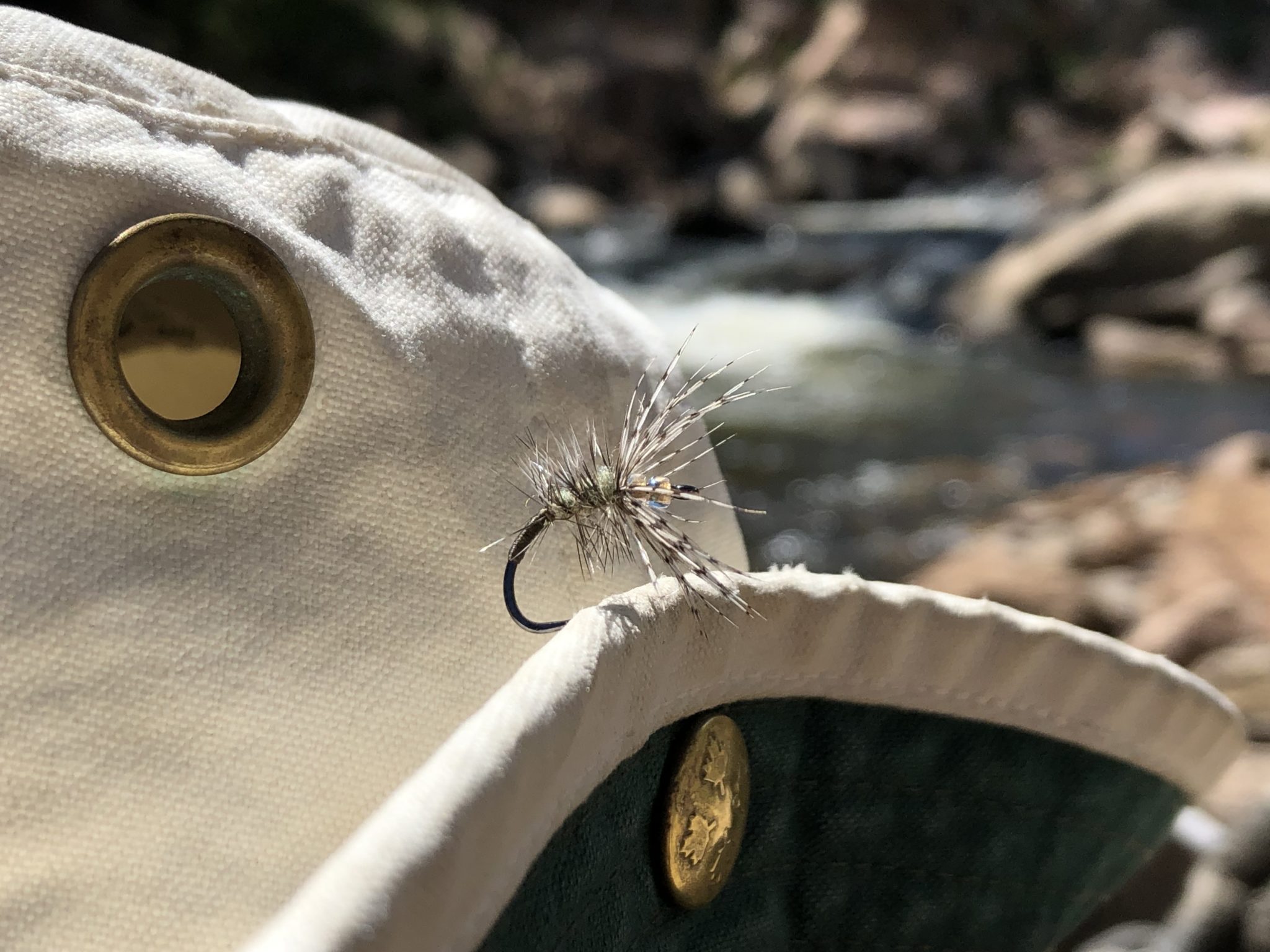 Aside from the abundance of great holding water, I also love this stretch of the St. Vrain because there is plenty of casting room and a lot of dry stream bed meaning I can leave the waders at home. It's a super-luxe stream to fish.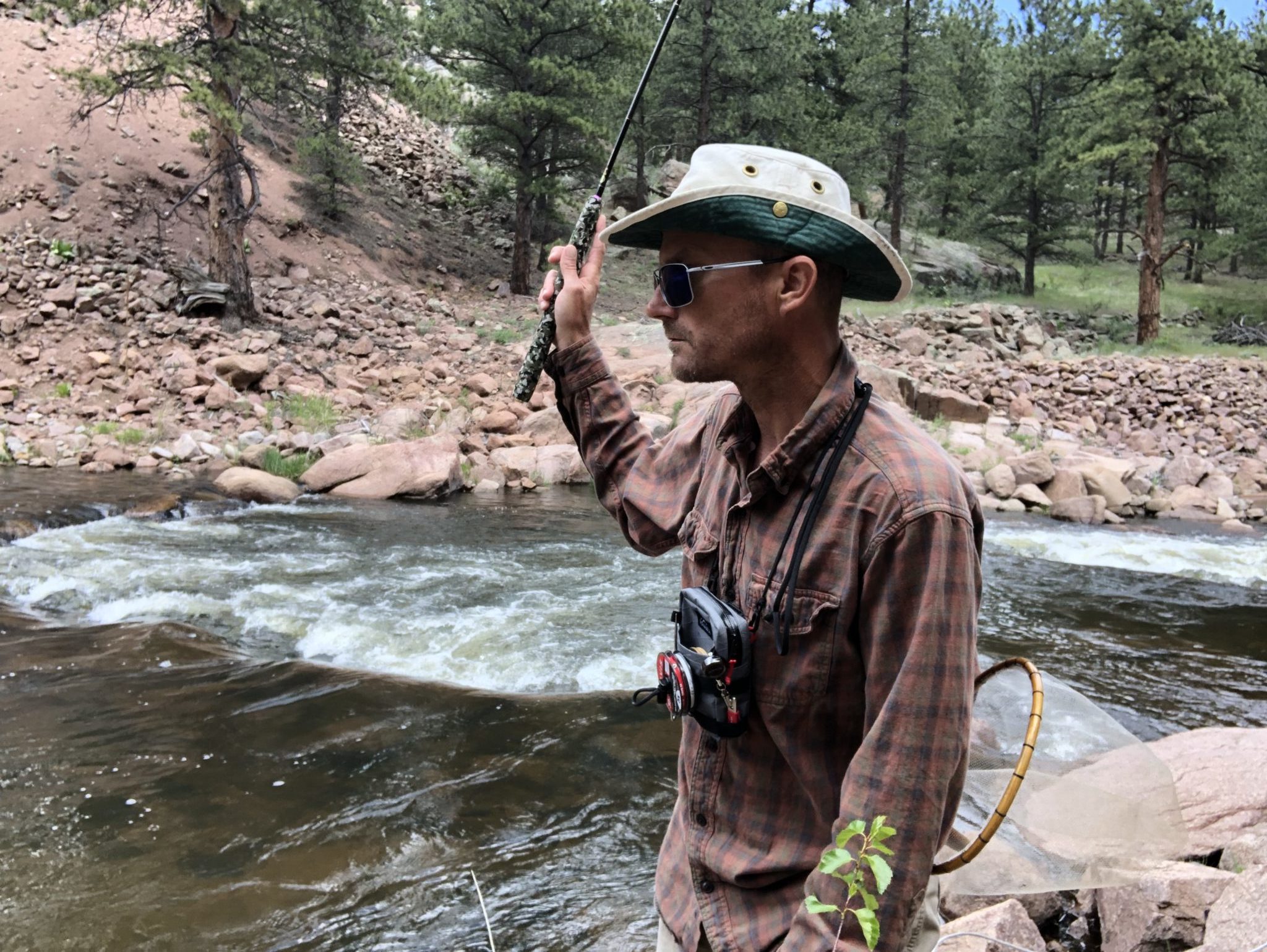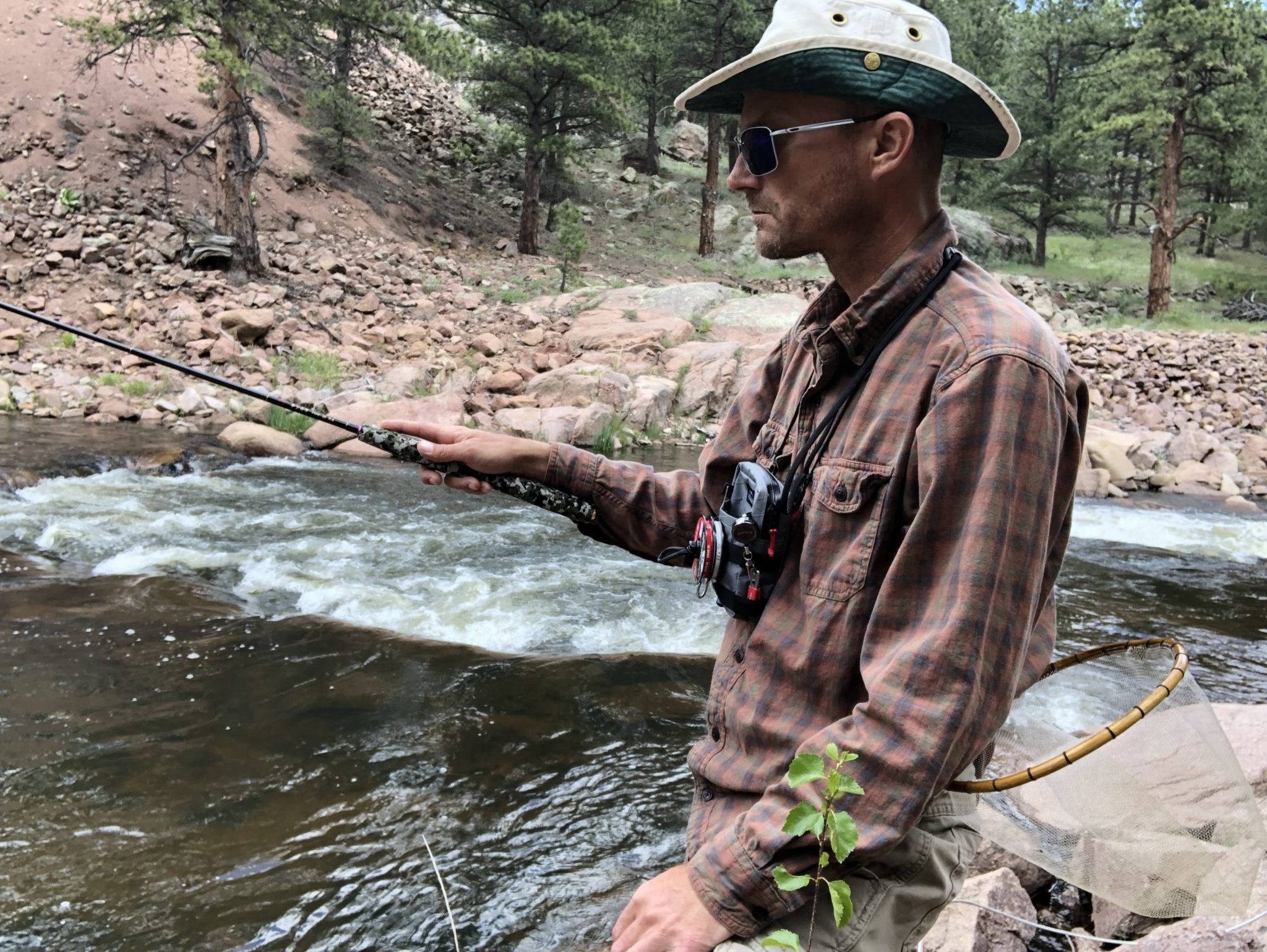 There's also a healthy population of caddis and stoneflies and I'm looking forward to some great dry fly action with Caribou Captains and Stimulators this summer once the once the waters calm down.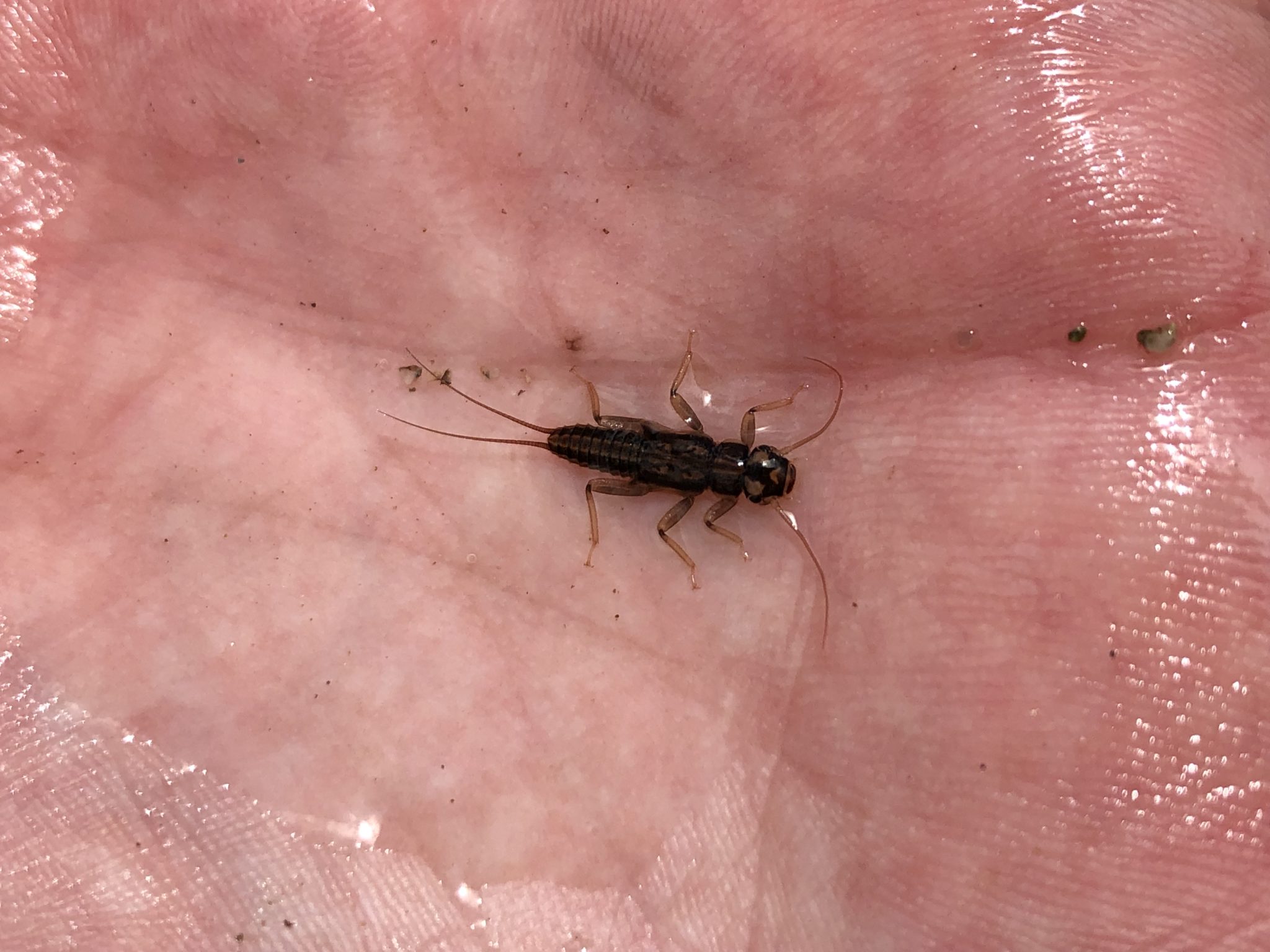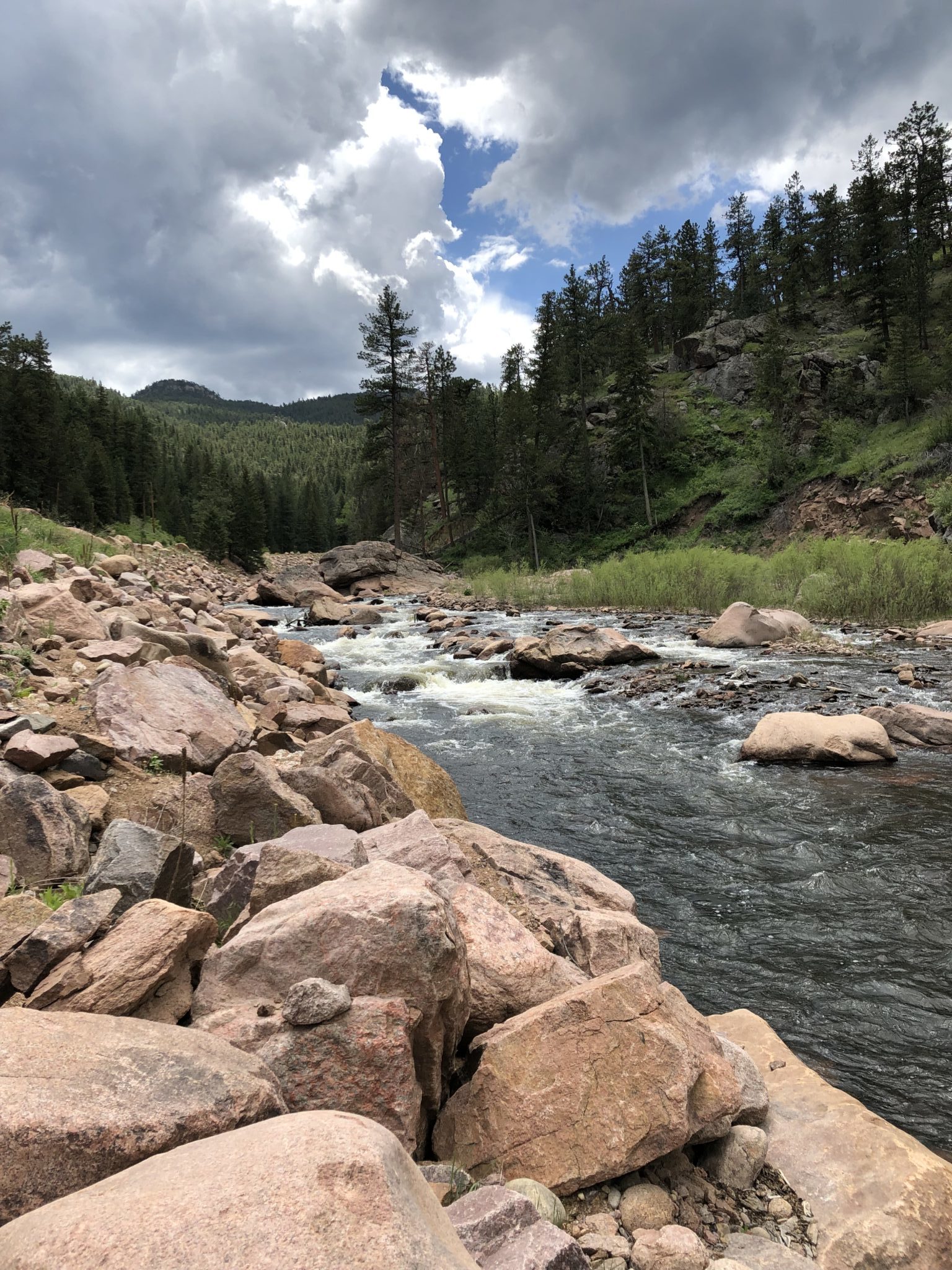 Clear Creek
Whereas the St. Vrain has yielded mostly browns, it's been the opposite lately on my home stream of Clear Creek. Clear Creek has a mix of browns and rainbows and it seems that I can go there one day and catch nothing but rainbows, and the next day, nothing but browns. I don't understand the phenomenon, but like so many other nuances of our sport, I enjoy the mystery.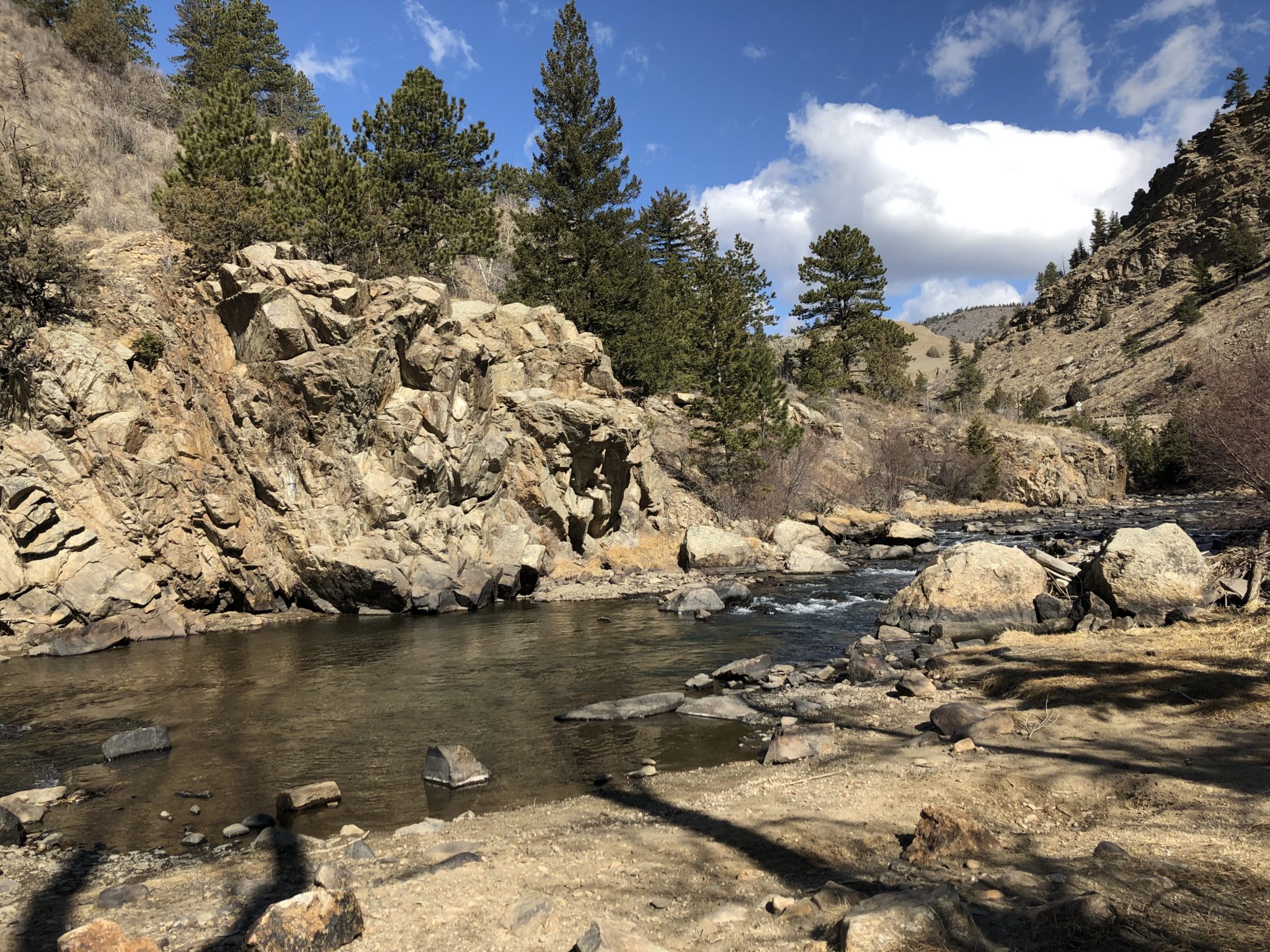 Like the St. Vrain, the average size of a Clear Creek trout is 8″ – 10″, but I did manage to catch a nice, dark-colored 12″ rainbow the other day on a Caddy Kebari fished downstream.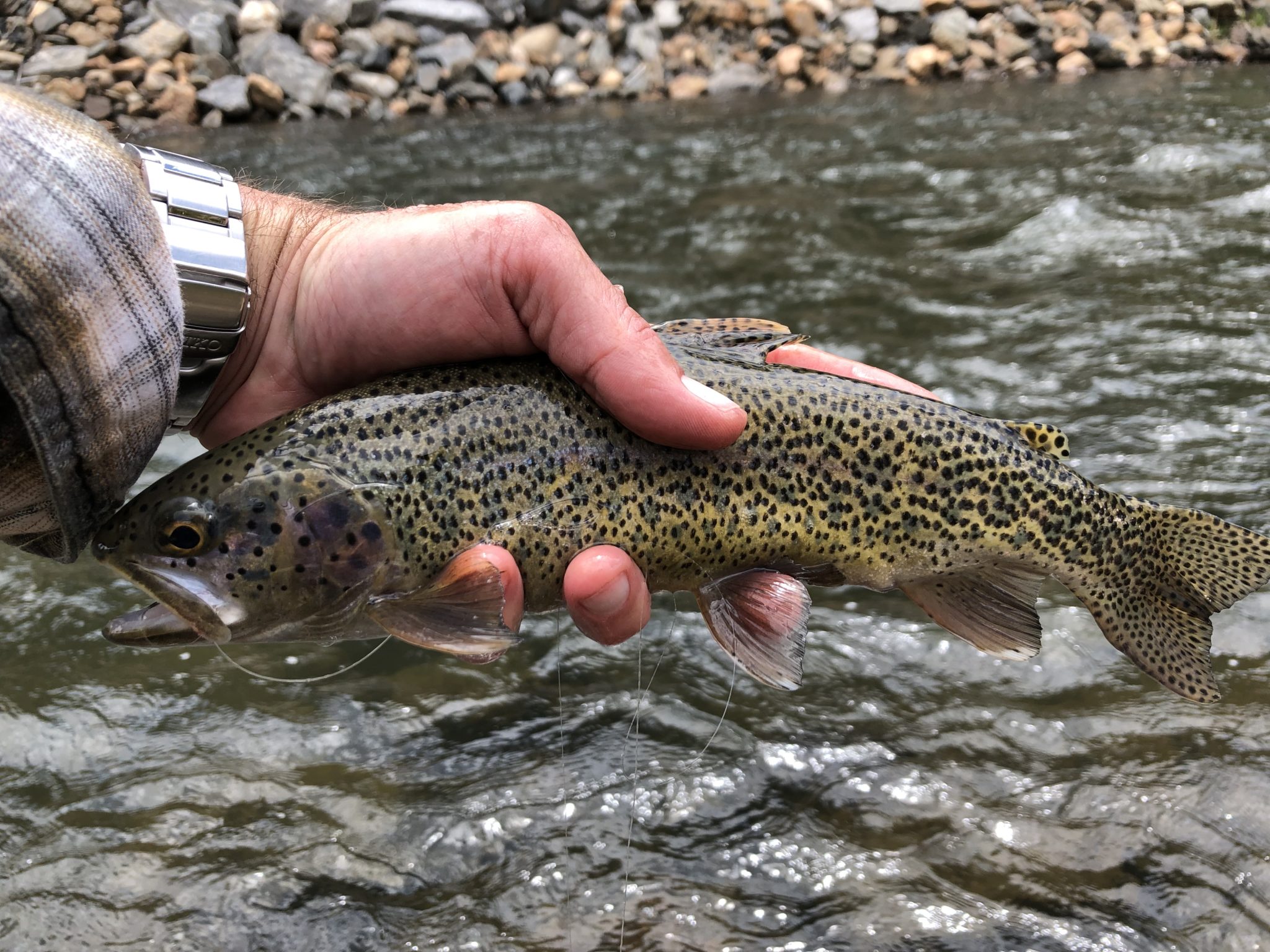 All the rest were pretty typical, but no less beautiful to me.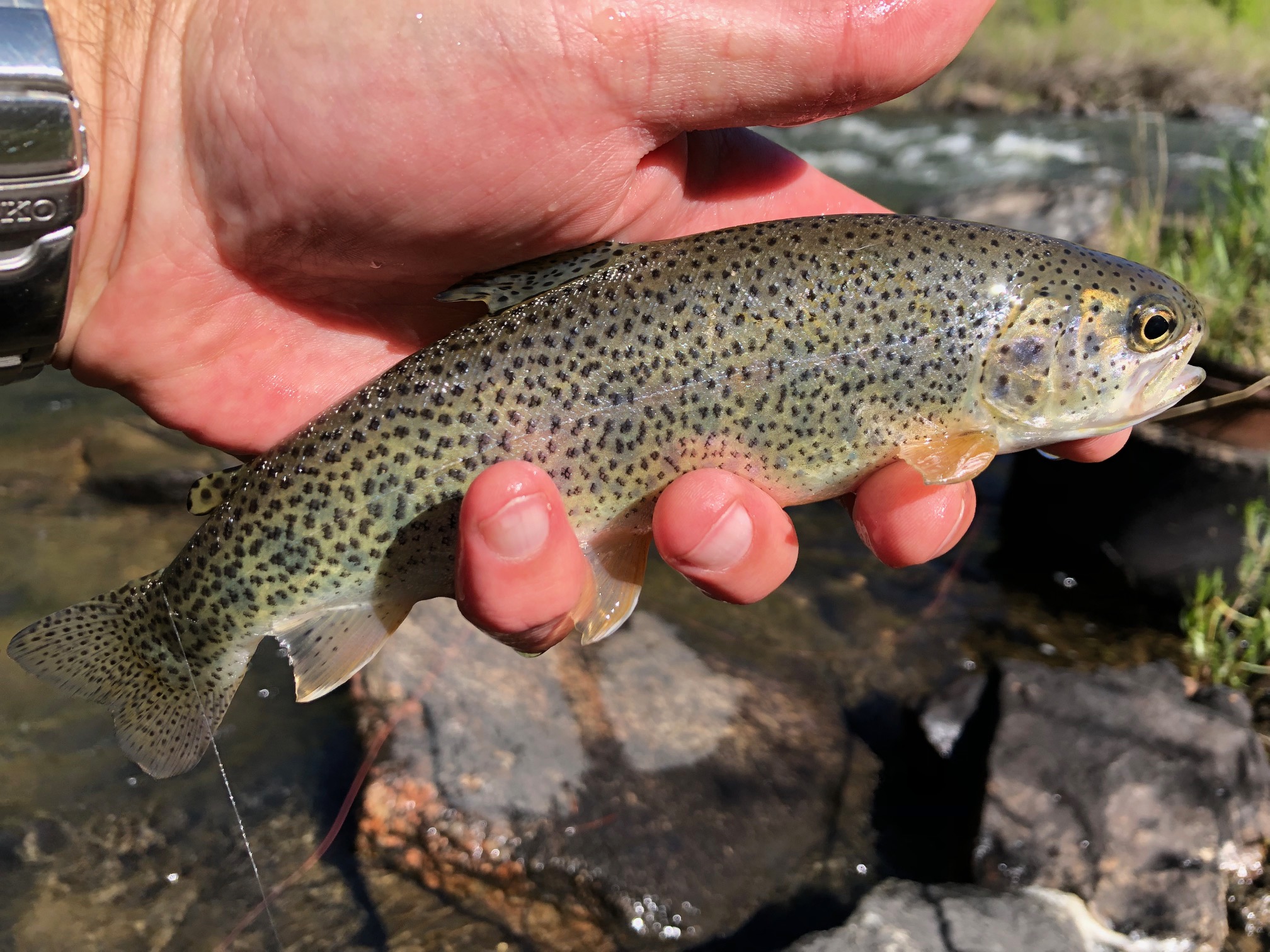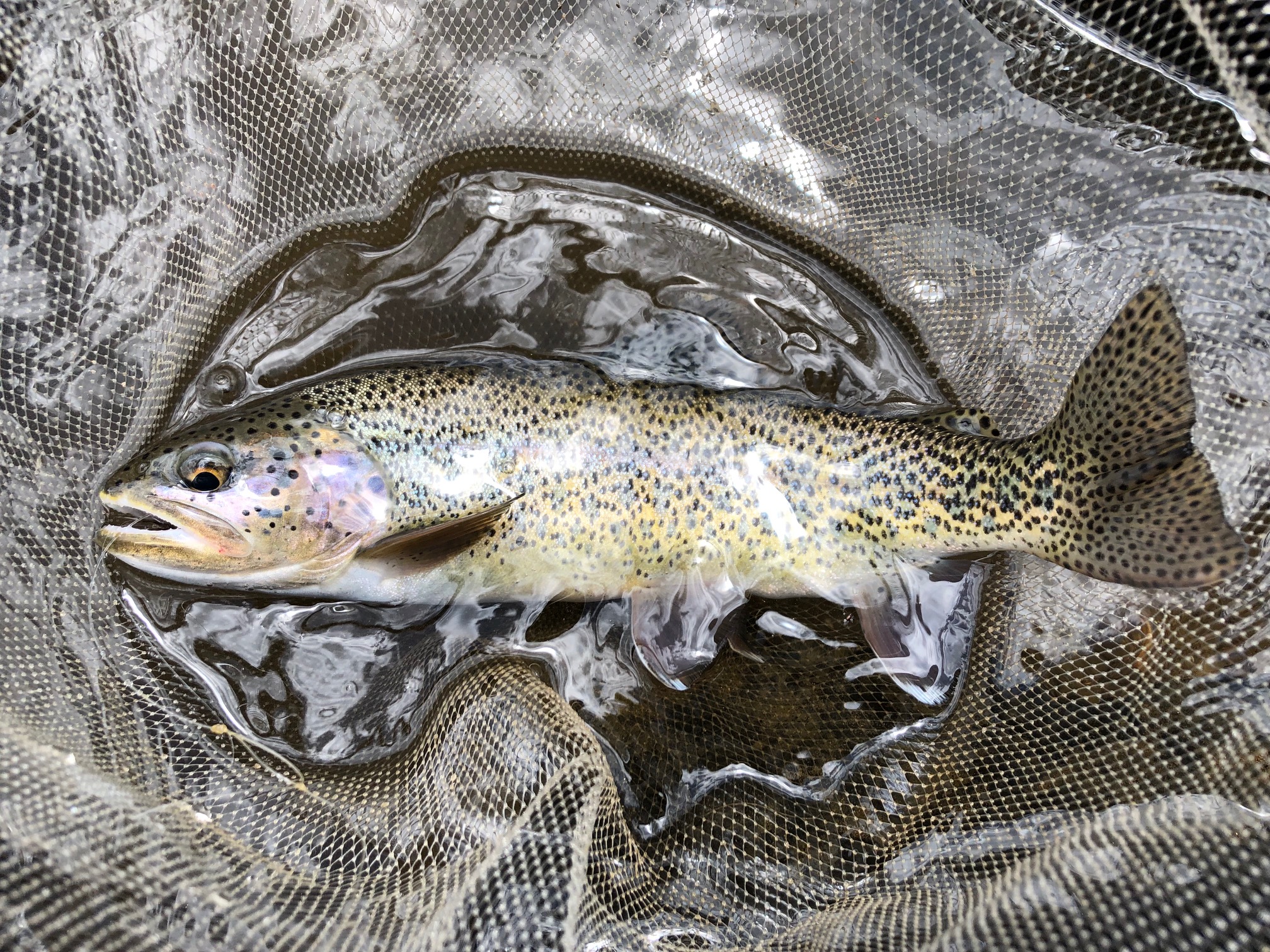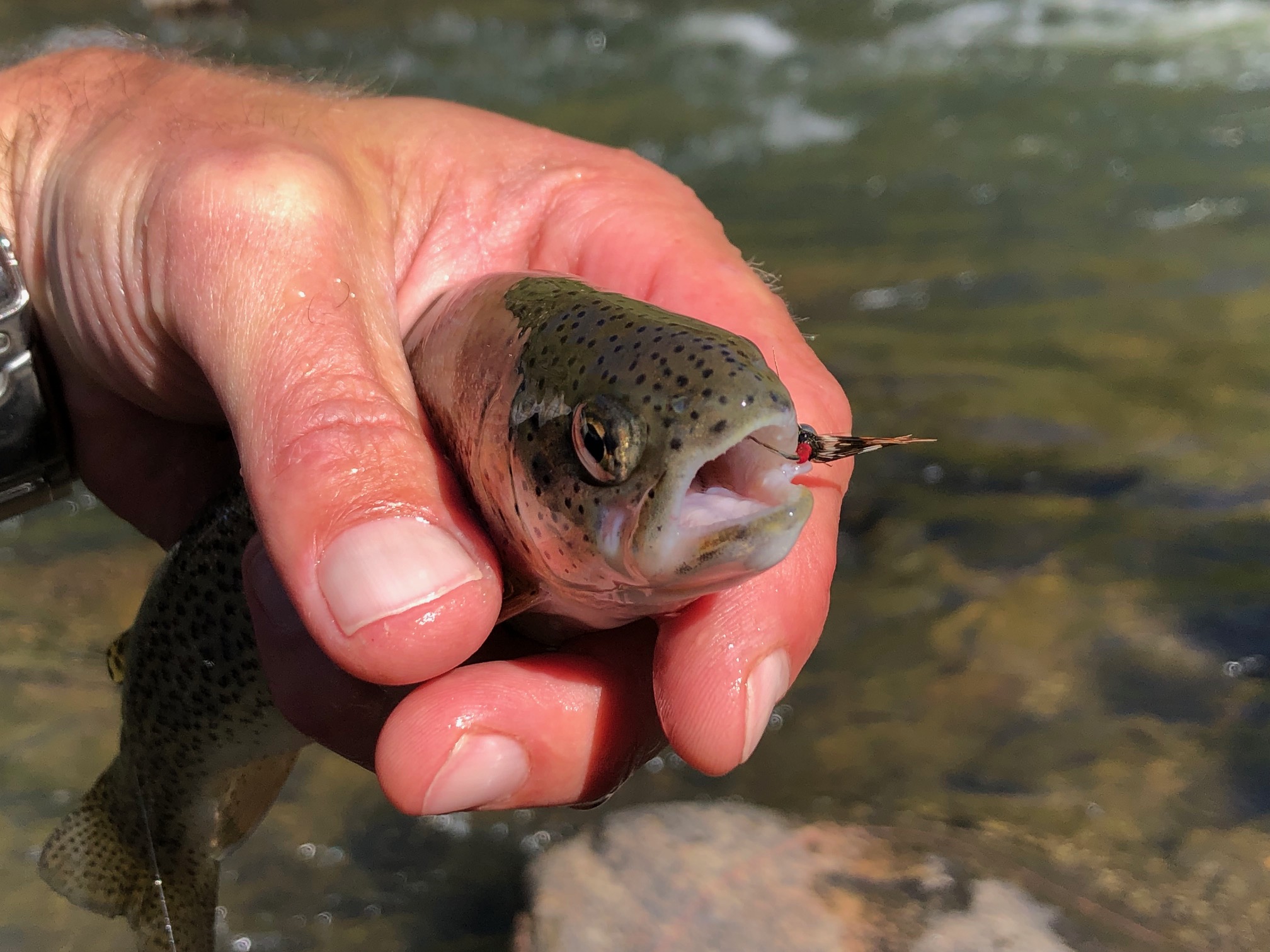 Out of a couple dozen fish, this was the only brown …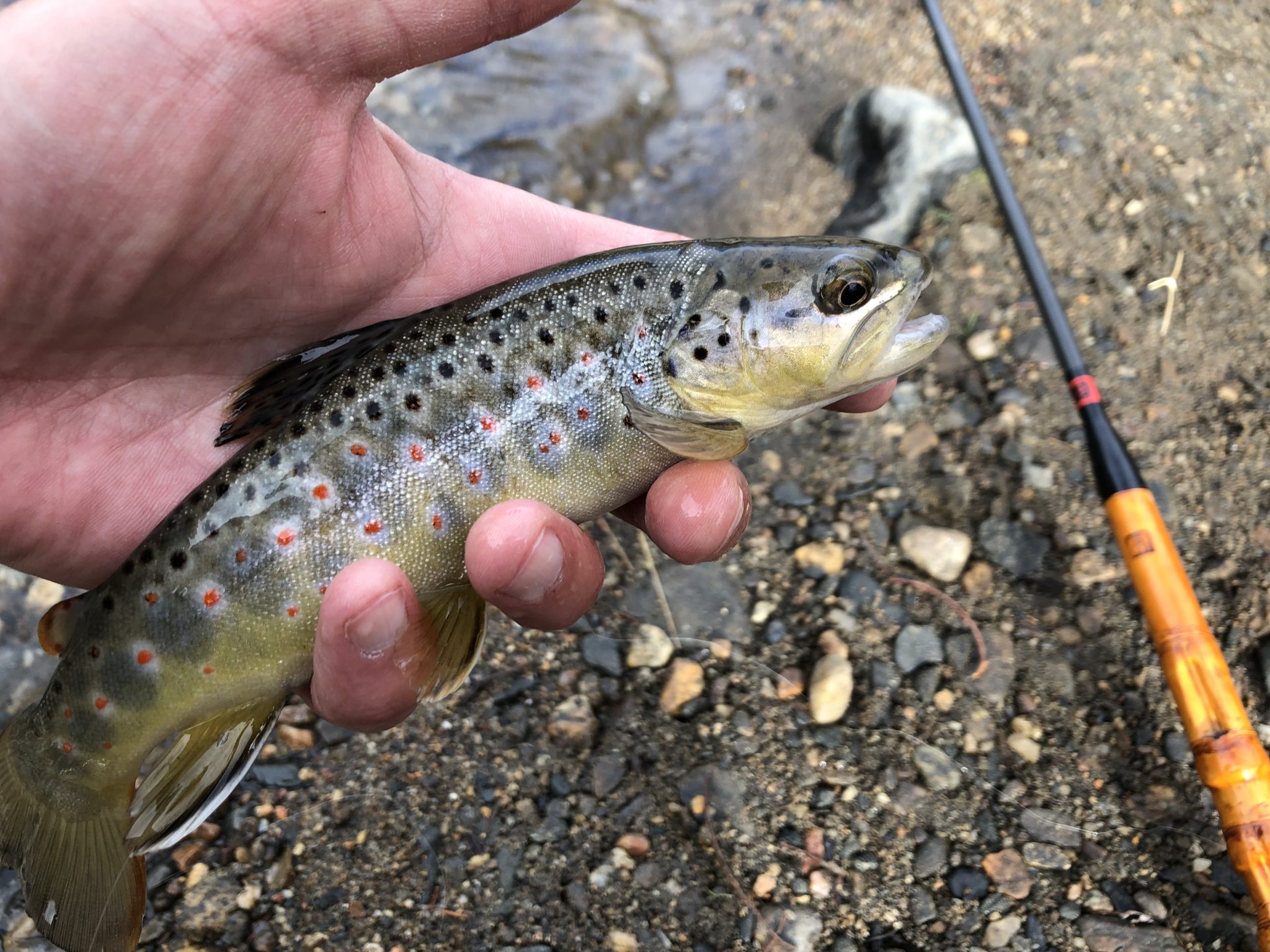 I've been pretty much using the same sakasa kebari that I use at the St. Vrain. The streams are nearly identical twins in both structure and entomology. Here's a little black stonefly on my Tilley Hat–an omen of the runoff to come and a reminder to be sure I'm stocked up on Caribou Captains when it's over.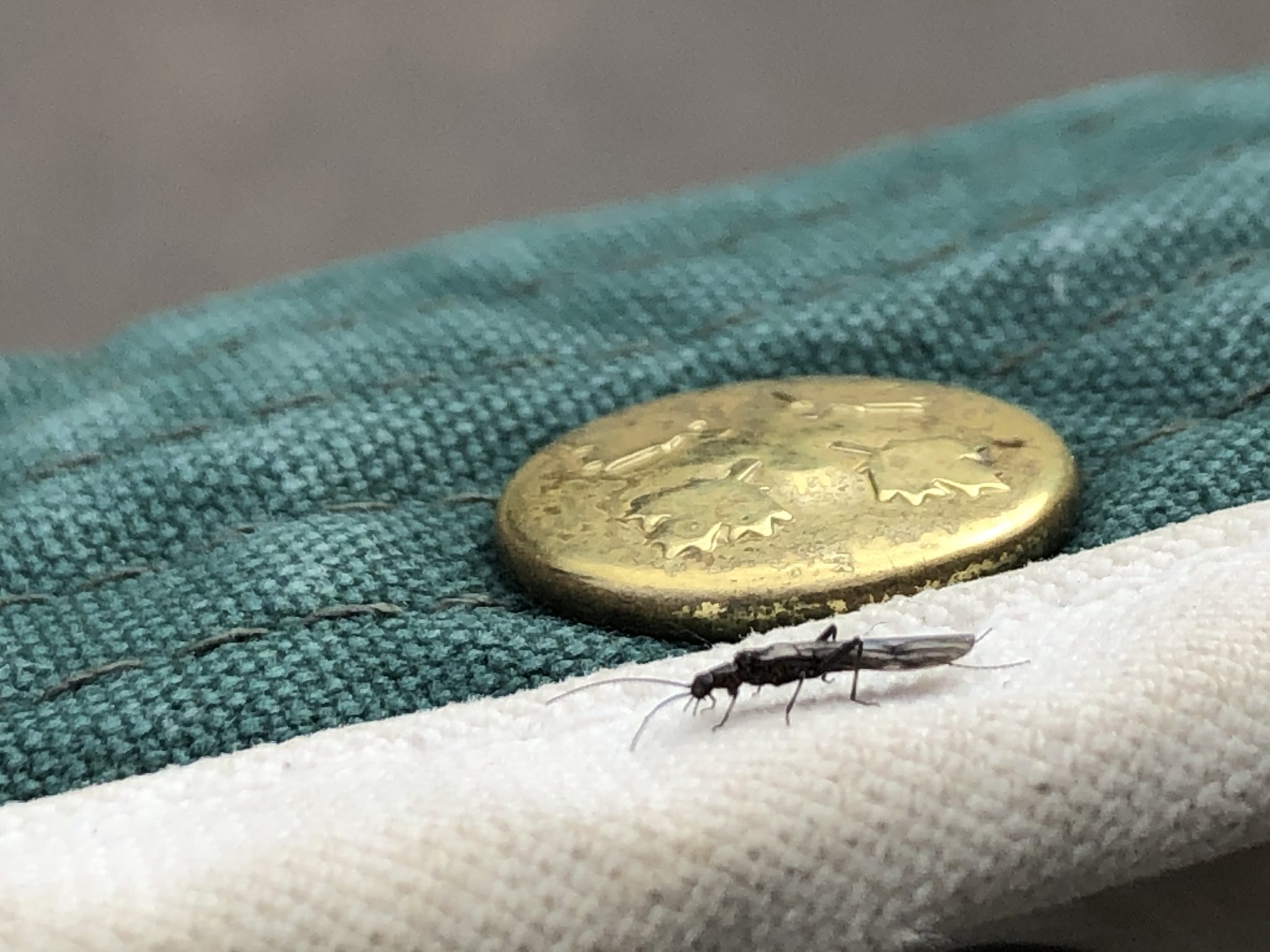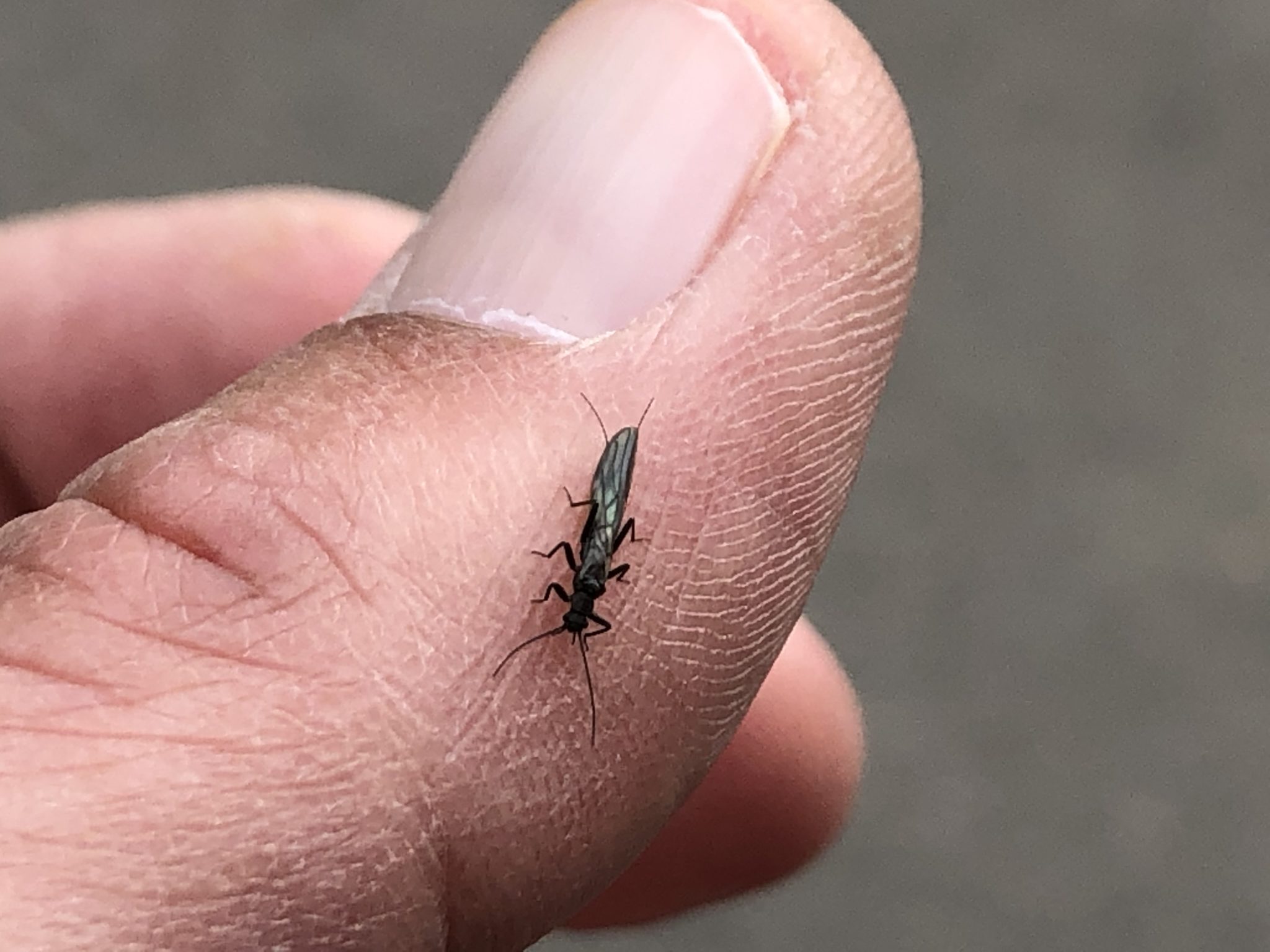 But that's a long way off. And first, we have to get through the "raft hatch" …
The "raft hatch" begins in spring right before runoff, sending hordes of obnoxiously loud tourists downstream in their garish orange and yellow flotillas as they yelp and holler, disturbing everyone else's solitude for a 45-minute cheap thrill. It subsides during actual runoff (because the "rafters-by-the-hour" are too inexperienced to run anything resembling a real rapid) and then picks up again as runoff winds down a little. It's my own fault. I should have known better and have driven up above Idaho Springs beyond their put-in point. But I can't complain. I still caught a lot of fish before the lunacy began. As I mentioned, we've been in a drought for two decades which used to mean during the late summer months, the flows were too low to raft and anglers could reclaim their solitude. But with the substantial snowpack this year, who knows. The raft hatch might be extended. In which case, it might be well worth it to finally invest in a a good harpoon this summer.
Prepping for Runoff
So while I've snuck in a couple of weeks of good fishing before the surge, I am starting to tie some runoff-specific flies. Namely, larger, darker, weighted patterns for the heavier flows and off-color water to come. They're nothing special–just #10 or #8 sakasa kebari with either tungsten beads for heavier runs in the main channels, or double glass beads for the shallower edges where trout take refuge from the overwhelming currents.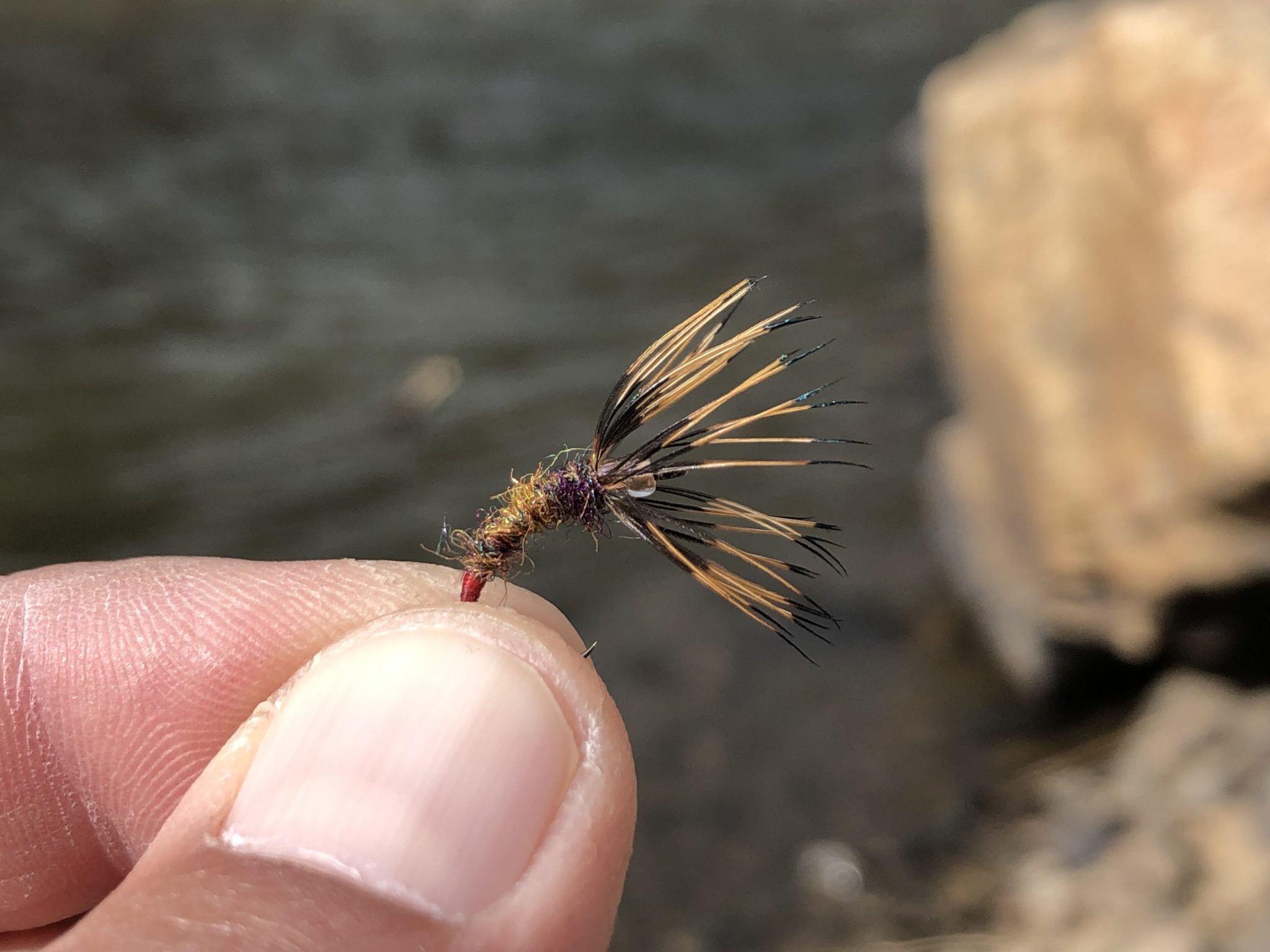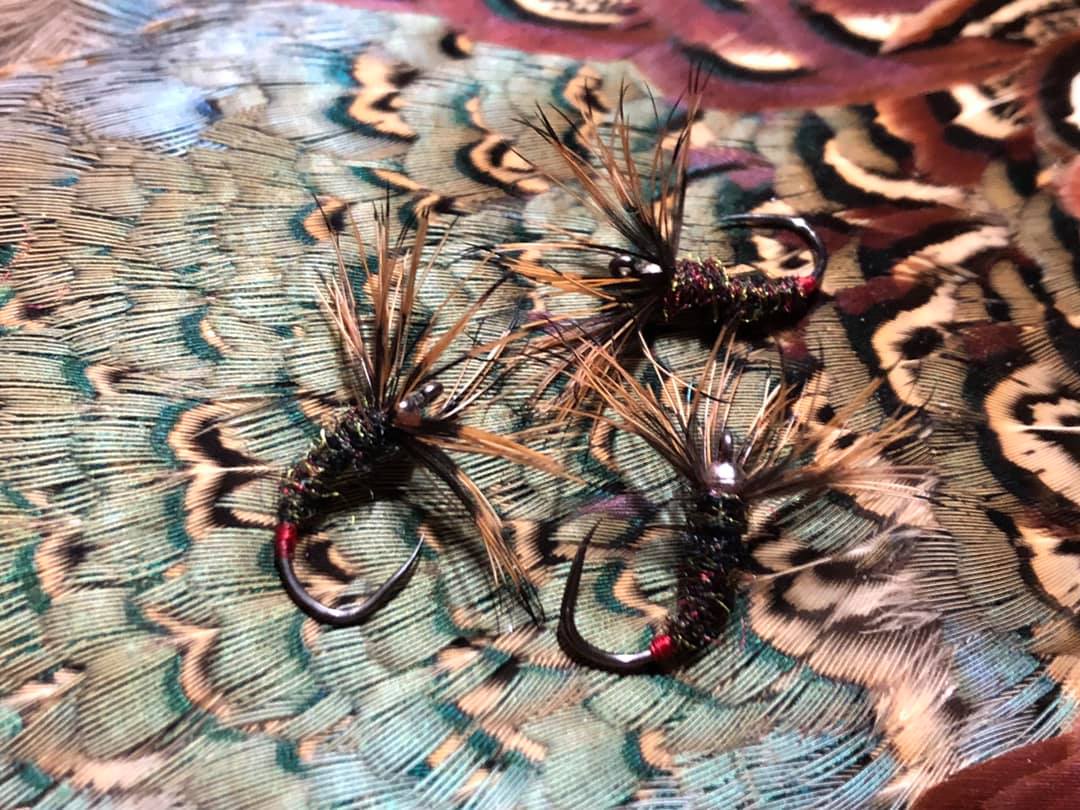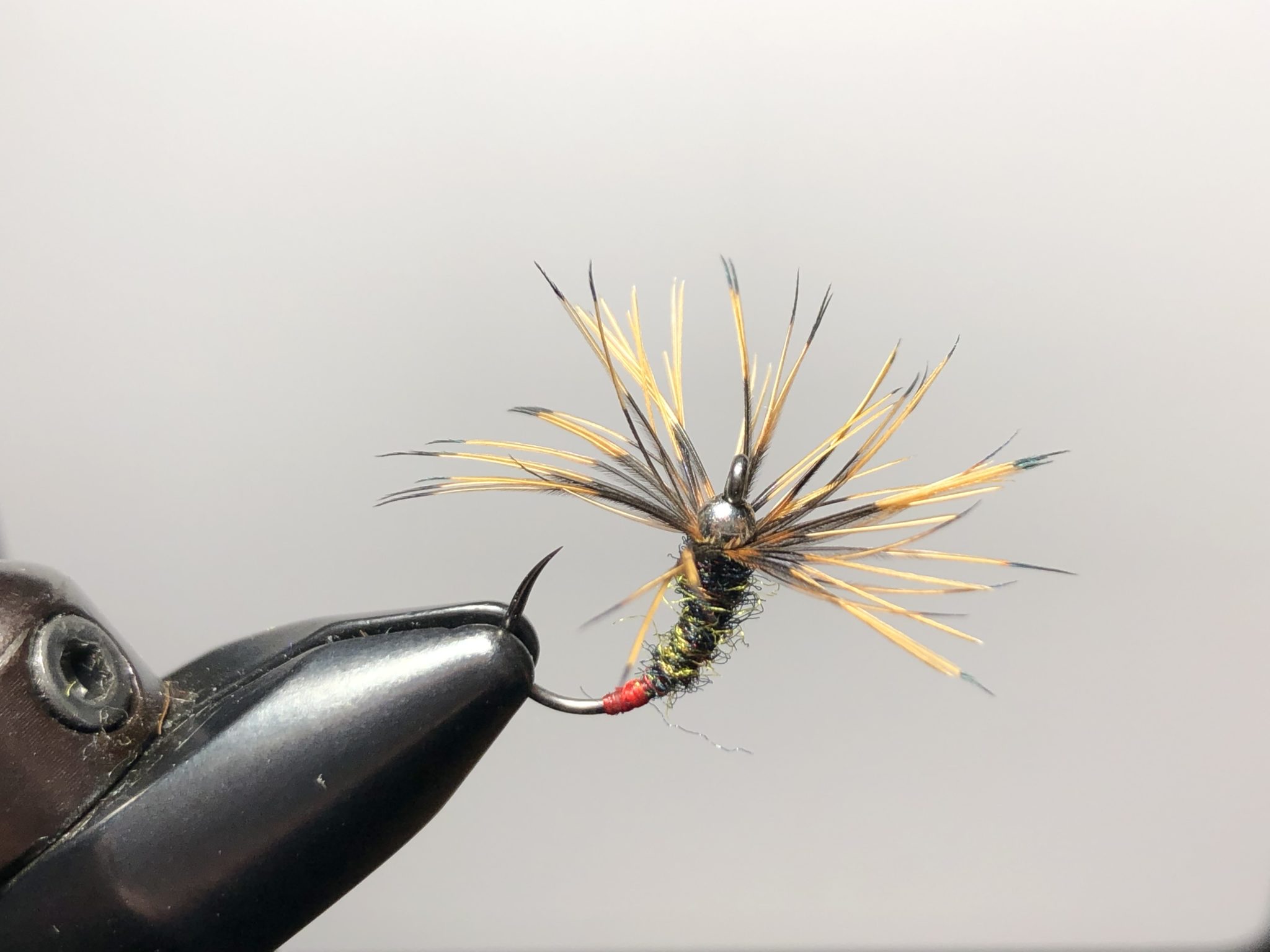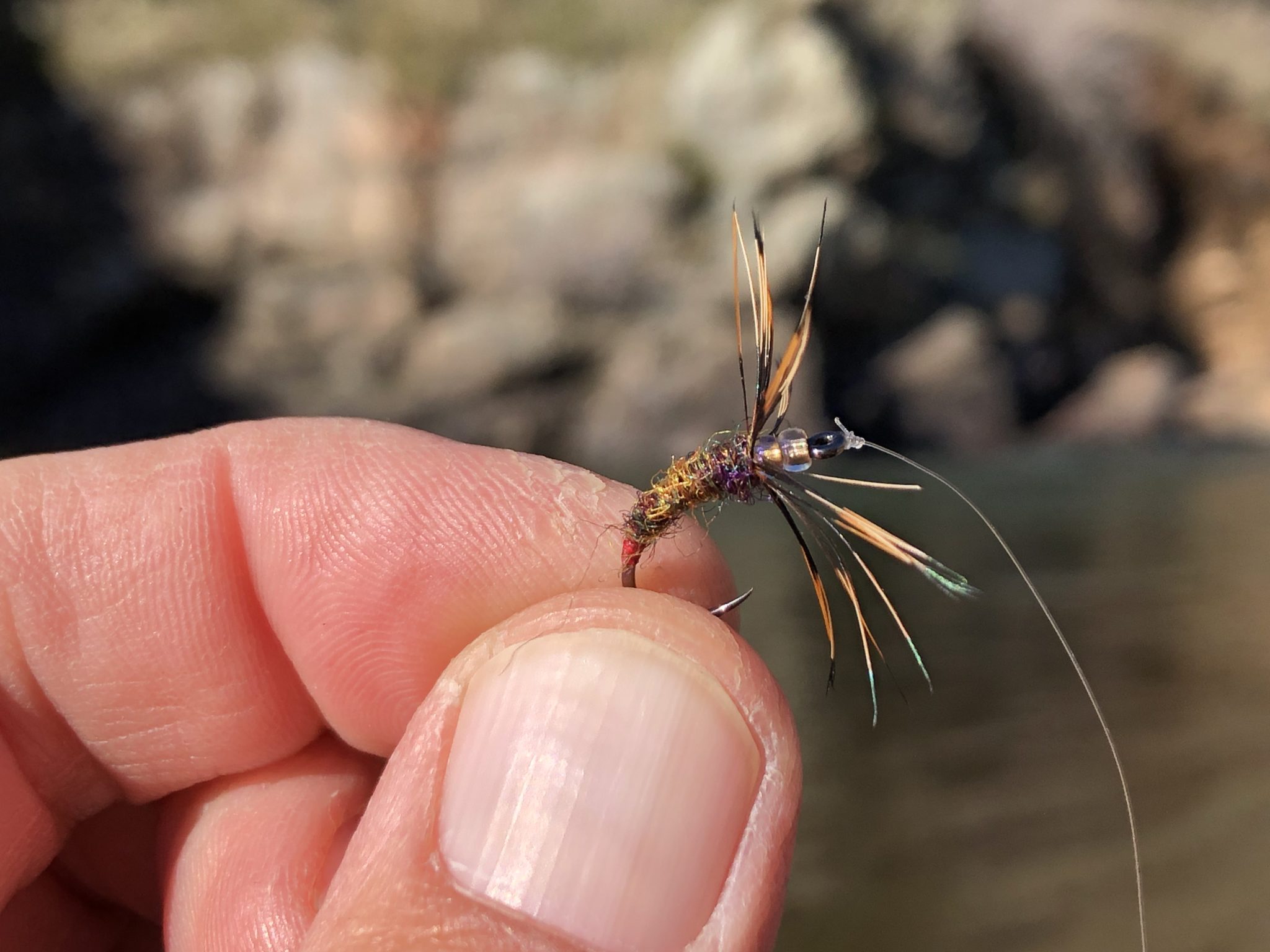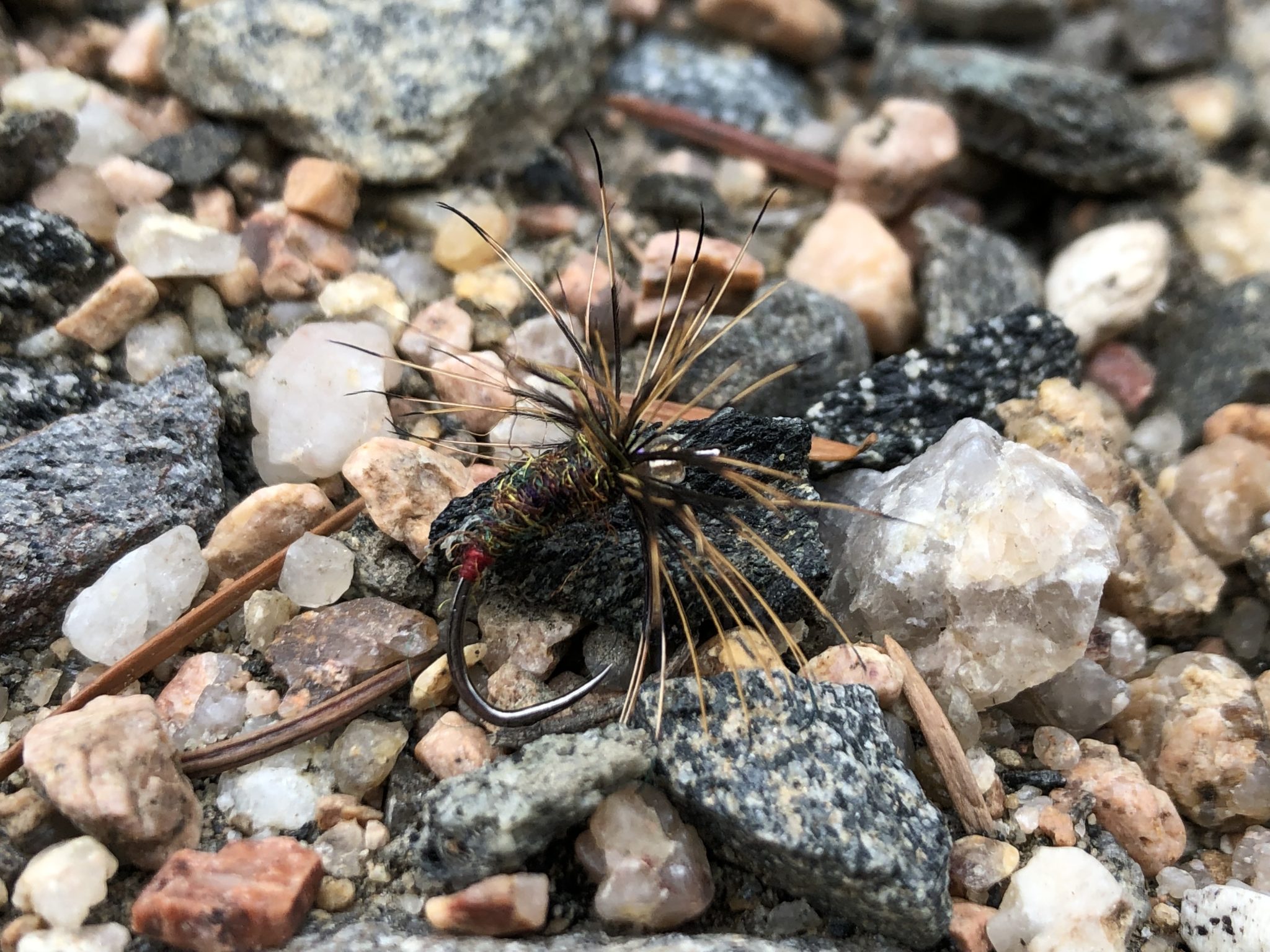 These are my "heavy artillery" and are quick and simple to tie:
Hook: Firehole Sticks 315
Thread: Uni, 6/0 Red
Head: Single Tungsten Bead (silver) or Double Glass Beads (Crystal Pearl)
Hackle: Pheasant
Body: Black Outfield #11 Dubbing
Tag: Red Thread
Since I lose a lot of flies during runoff, I like to use a "disposable" pattern–one that I can tie a dozen of with minimal time investment and sacrifice without hesitation. The dark, variegated body, mottled hackle, and red tag make it highly visible to fish in turbid water so it's a good choice.
The Wait Begins …
You may be asking why I don't just fish a tailwater during runoff season. The answer is because everyone else will be. Anywhere with a controlled flow is going to be a zoo. And as someone who prizes solitude over catching fish, I'd rather rise to the challenge of the runoff head on than run away from it. Given the choice, I'd prefer to have an entire stream to myself and catch no fish than to fish elbow-to-elbow landing 30 lb. kings on the Salmon river all day.
So, in the meantime, I'll be at my tying desk winding up some weighted kebari–stocking my arsenal for the battle ahead. To me, it's not whether you win the war or not, but how well you fought it that matters.
Do you have a runoff season where you live?